I love taking photos in front of this red garage door. It's such a vibrant color!
After I took these photos, I decided that I was desperately in need of a belt. So, post photo shoot I went and put on a Brighton belt. I got these new tights the other day as part of my new tights-regimen. I love them!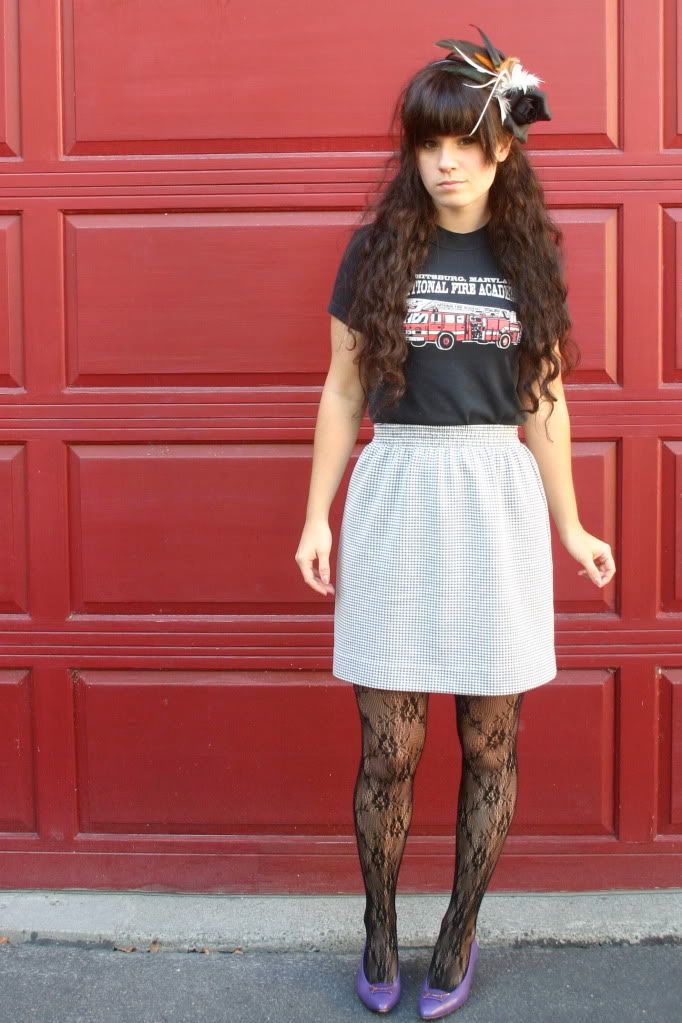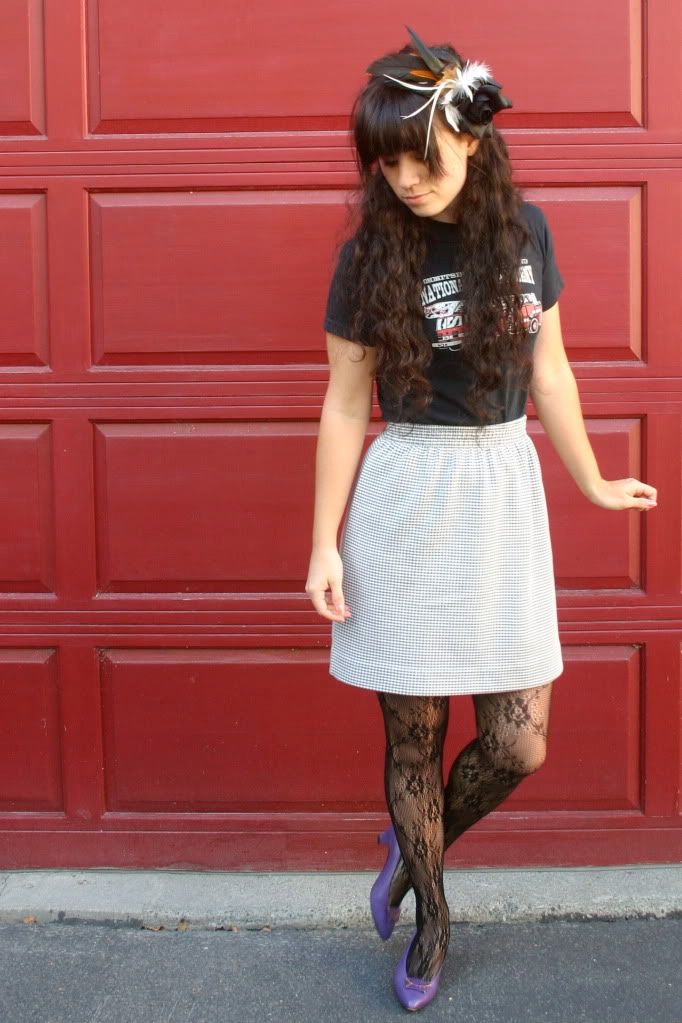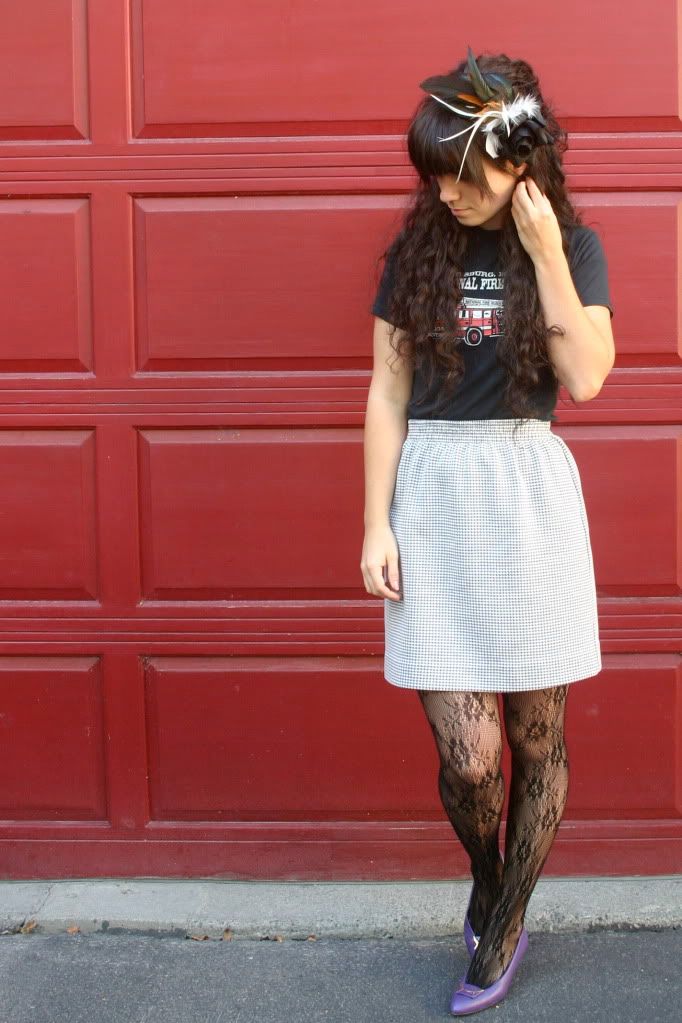 t-shirt/walmart : skirt/thrift : tights/fred meyer : shoes/thrift : fascinator/handmade

I discovered today that my fascinator headband is broken! The headband inside snapped at some point so it's kind of floppy. I still wore it today but it kept trying to fall off. I'm brainstorming ways to fix it. Shouldn't be too hard.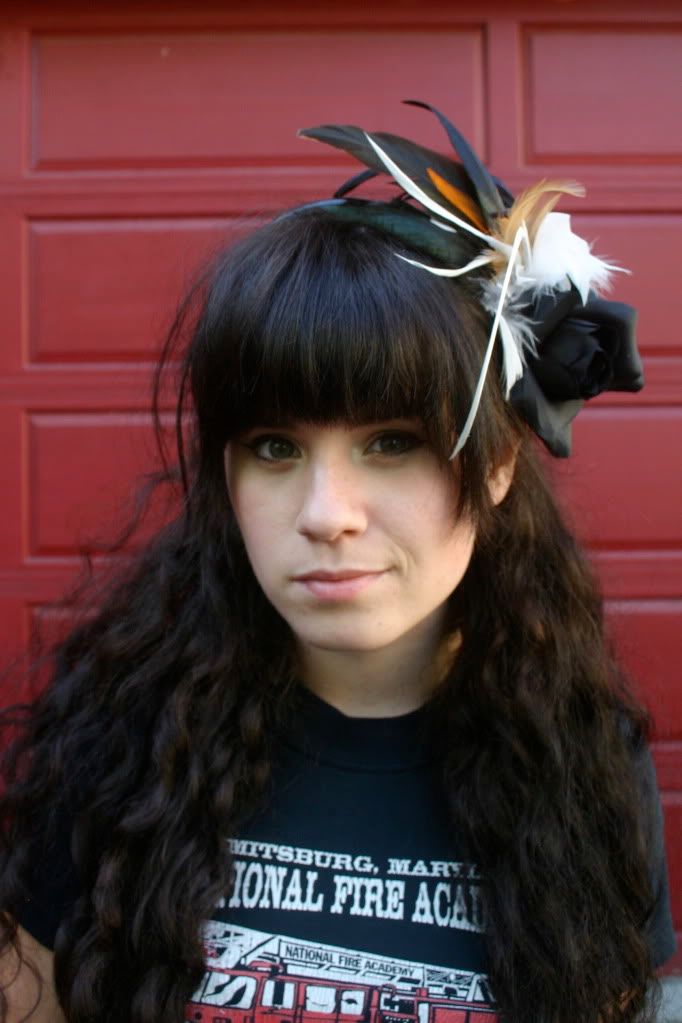 Today wasn't the most exciting of days. Just working on jobs and future figuring-out. I'm seriously considering going back to school now. I think I just needed a little break, but now I'm back to thinking about it. Kind of exciting actually.
Right now I am watching the Project Runway all star challenge and the season premier for the 6th season. It's so inspiring to watch them create these beautiful designs. It always makes me want to learn to sew and make my own clothes. I was a Joanne's fabrics the other day getting some items and I was so inspired by all the fabrics.

Maybe someday I will sew...






13. Learn how to make great chili.




14. Plant flowers every spring.




15. Own a great stereo system.
P.S. 30 followers!!! Thanks everyone!