I decided to dig out my old riding boots and give em a go. They are still kind of dirty from spending hundreds of hours walking courses and leading horses. And muddy show days. I have misplaced my bootpulls, so I had to borrow some of my dad's alan wrenches to get them on. They still smell like horses, makes me miss those days.
This outfit is pretty similar to the last one, but I had to put these boots on today and this skirt was the only one that was the correct length. I need to do some alterations on my other skirts. I always buy things that almost fit or are almost the right length, when thrifting.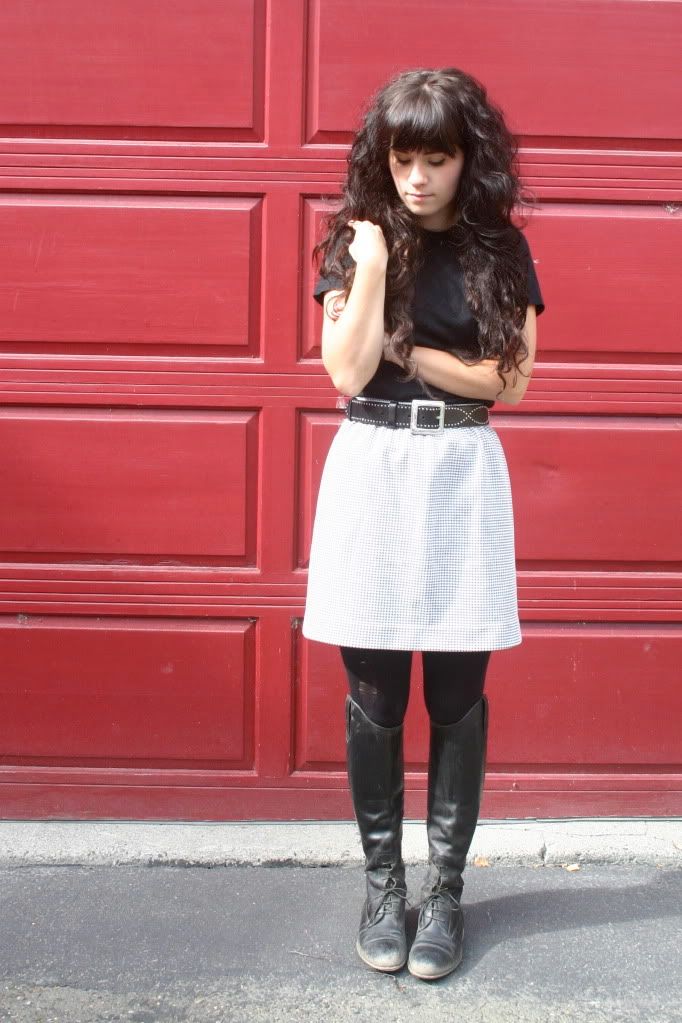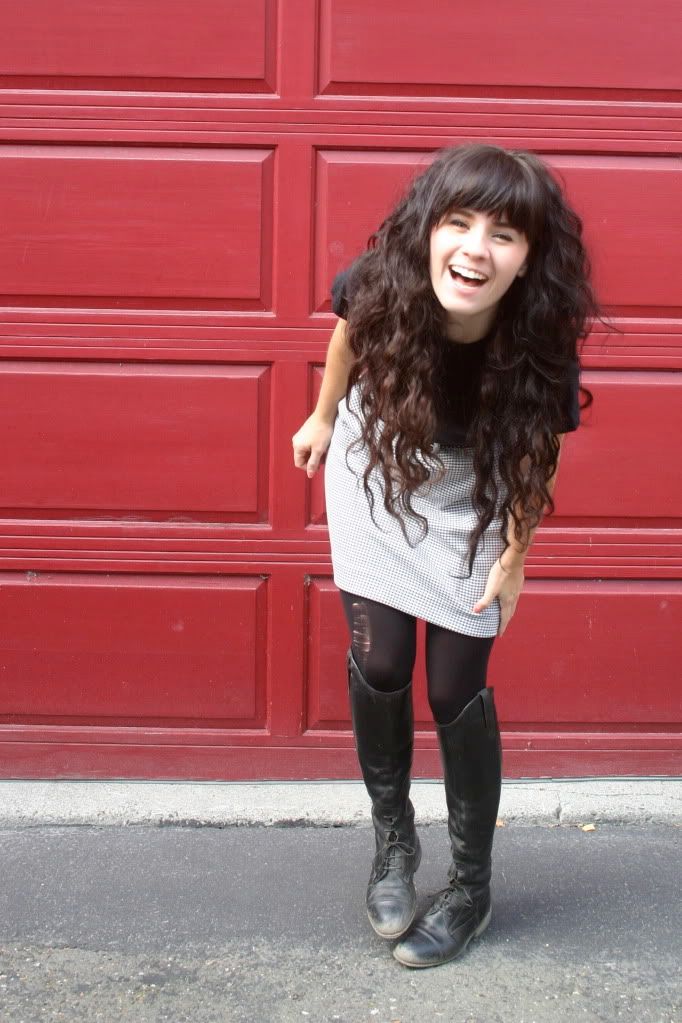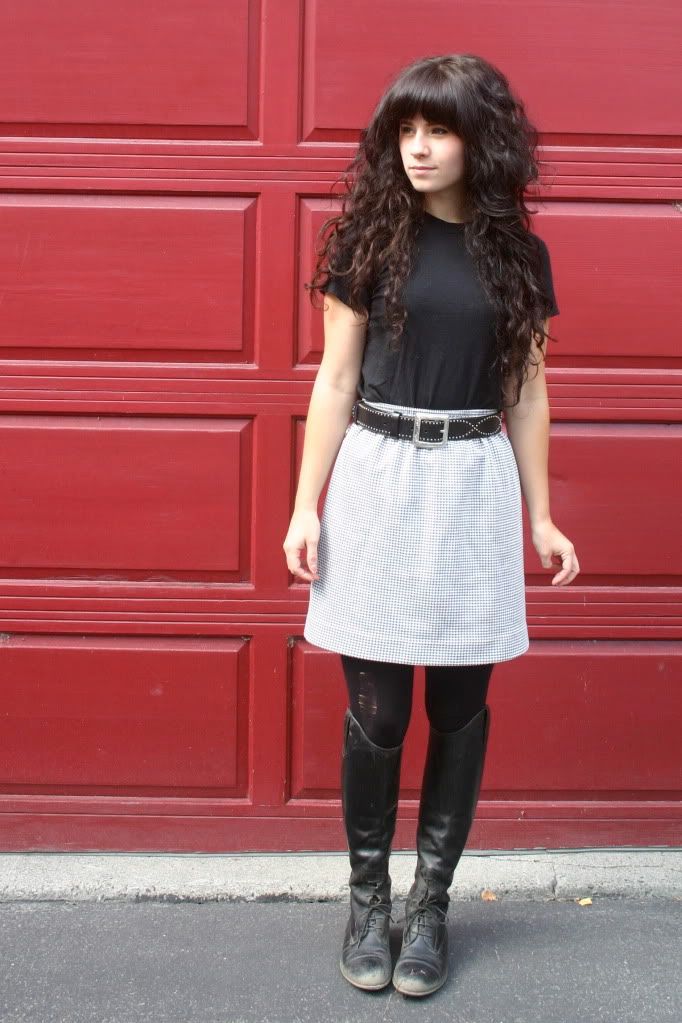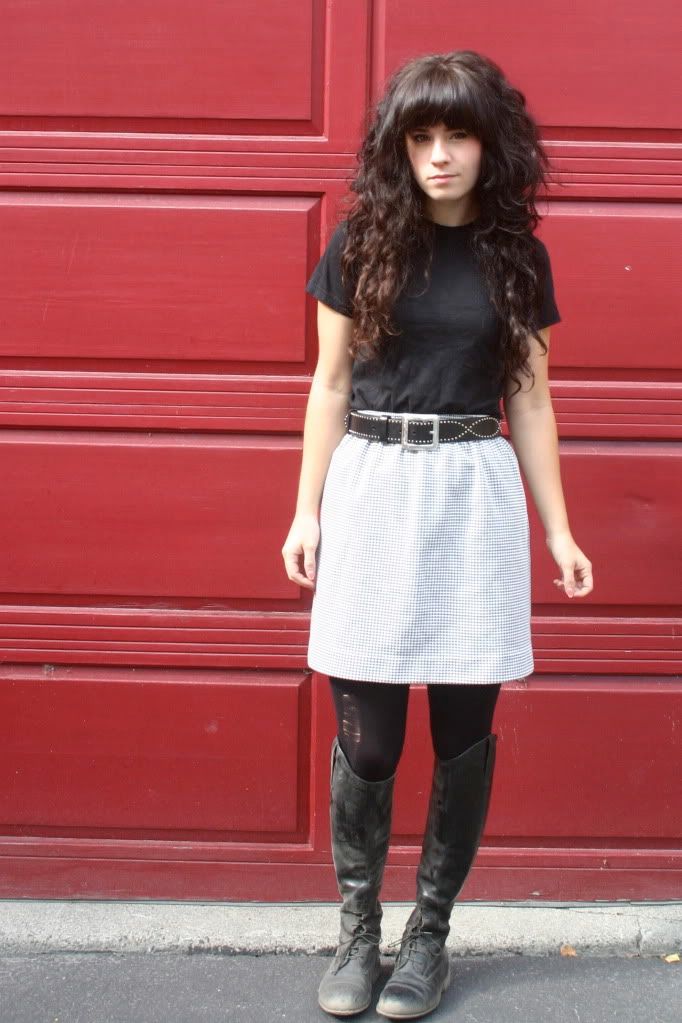 skirt/thrift : shirt/thrift : boots/old riding boots : belt/brighton
GIVEAWAY TIME!
I am giving away this little box full of goodies! I am not telling what will be in the box, but I promise it will be good. Look at it coyly opening it's little door to try and give you a peek of it's contents! But no! You must wait until you win this little guy!
Just leave a comment on
this pos
t
before
September 1st (August 31 at 11:59 pm)
, and I will then randomly choose the winner from all of the commenters and contact them to receive their little box!
So get to it! Comment! Tell your friends! ... unless you are greedy and want better odds of winning...