Today I felt so very productive! Last night I decided that I was going to try my hand at sewing two different garments. Both of which were inspired by two lovely bloggers, Karla (from
Karla's Closet
) and Betty (from
Le Blog de Betty
). Here are the two looks which I set out to recreate:


So this morning I ran over to Joanne's Fabrics and grabbed some silver lamé, neon green spandex, a pattern for leggings and various sewing accoutrements, and set to work! I must say, I am very pleased with the results! The first look: Karla's blazer and AA leggings.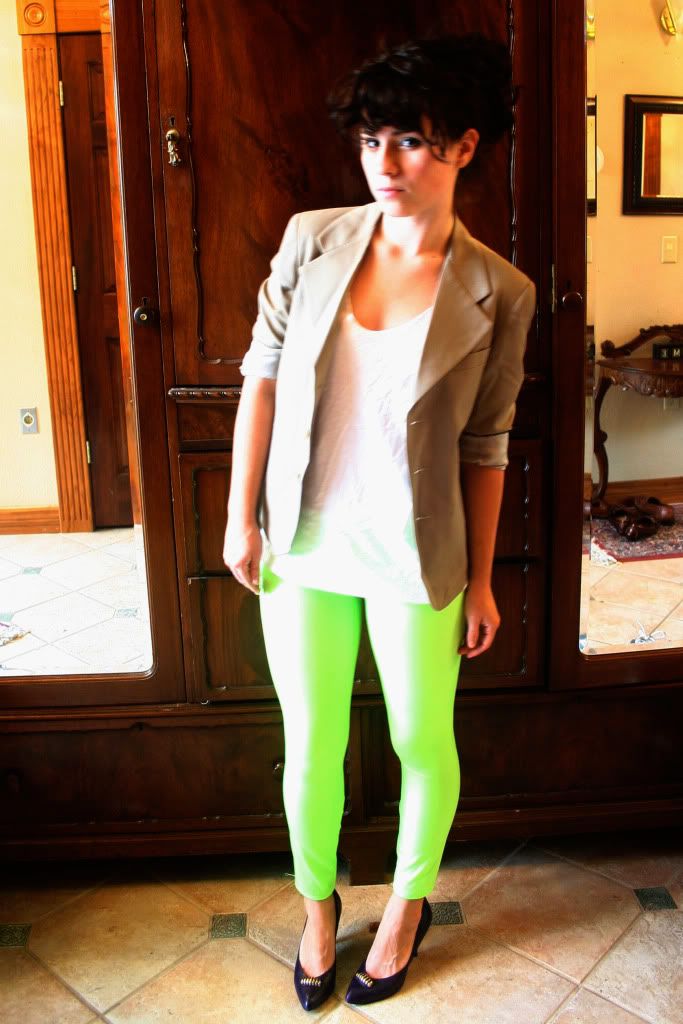 leggings/handmade : shoes/thrifted : tank top/DIY : blazer/thrifted
I loved Karla's wild bright leggings, but American Apparel leggings are just way too spendy for me, so I thought that I would try to make some! It worked out perfectly and they're probably the nicest pair of leggings I own now!
The second look is based on Betty's outfit. I didn't have a cute little jacket like hers, so I just threw on a plaid button down instead. I think she's wearing black tights, but mine were in the wash, so I substituted with some thermal leggings.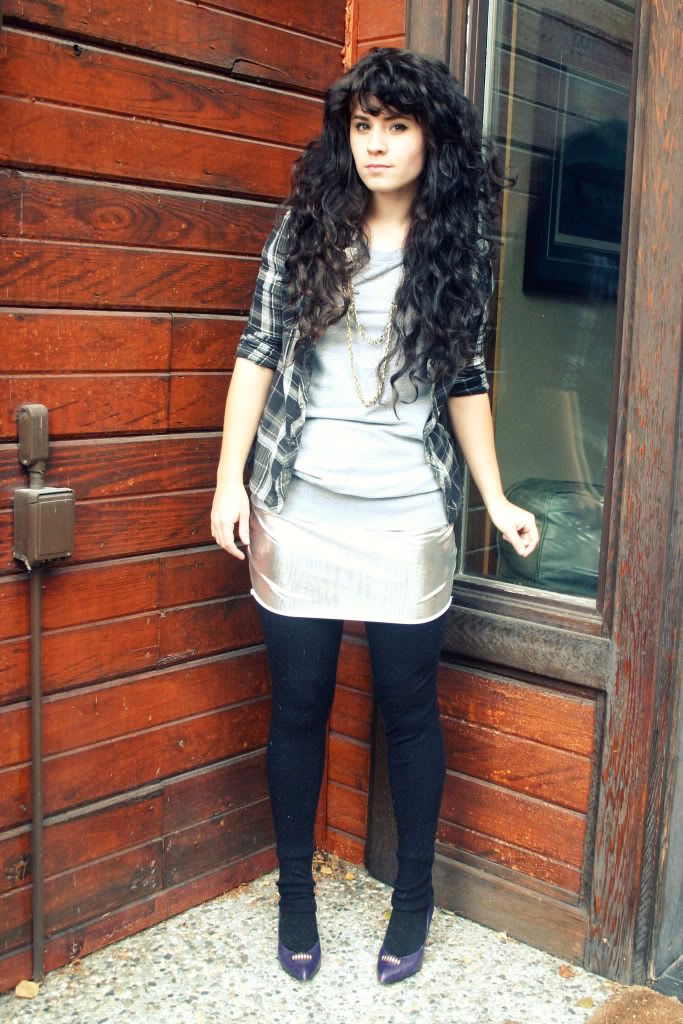 shirt/old navy : top/billabong : skirt/handmade : necklace/eryn brinie
I love how this skirt instantly adds a touch of edge to any outfit. I have been starting to wear more simple, edgy kinds of outfits lately. I still love the feminine looks, but I'm getting kind of excited about a more modern look. We'll see how it all pans out.