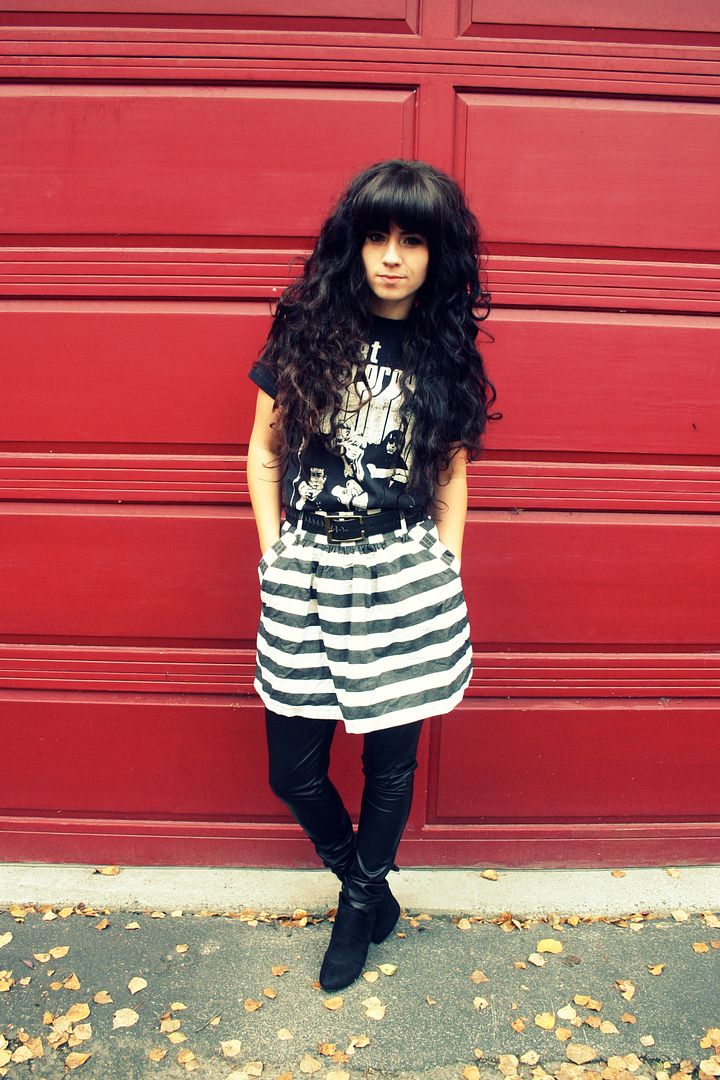 I was looking at the new promotional photos of the stars of The Hills on MTV's website tonight, and I was really struck by the fakeness of the photos. I mean, it was very strange after a while, the photos looked more photoshop than photograph. Granted, most of these people are all plastic surgeried up to begin with. I just think that all of that is so disappointing. Not that there's anything wrong with wanting to be the best you possible, I'm not opposed to being fit and trying to look nice. I just think when you get to the point where you are trying to change things about yourself that make you unique, it's such a shame.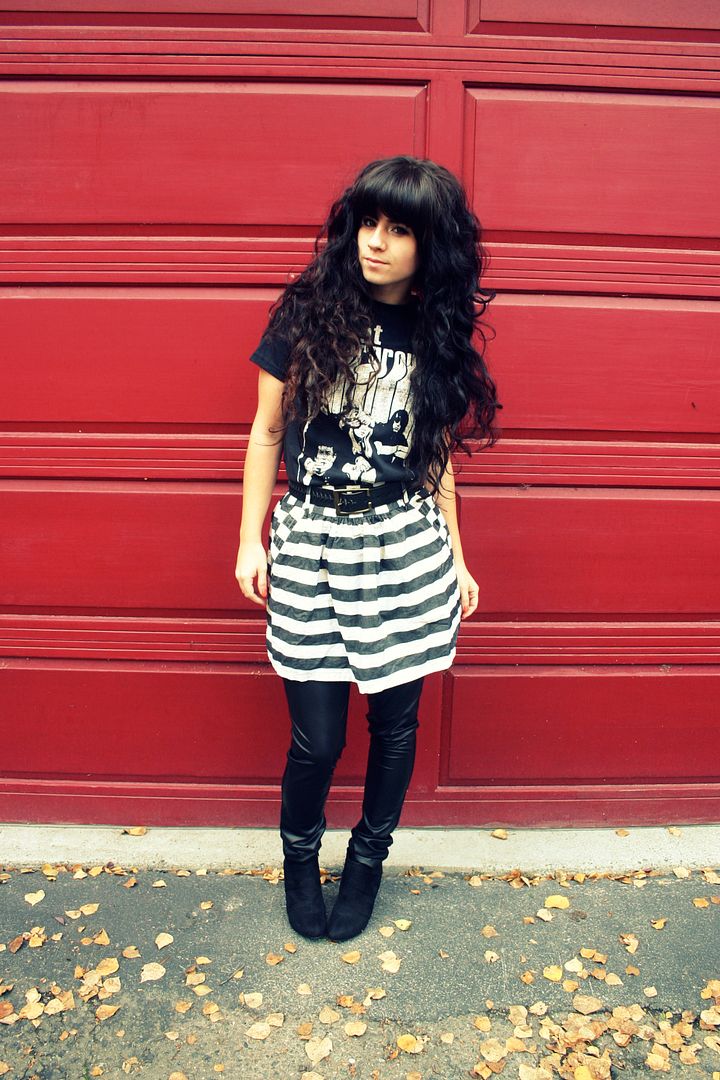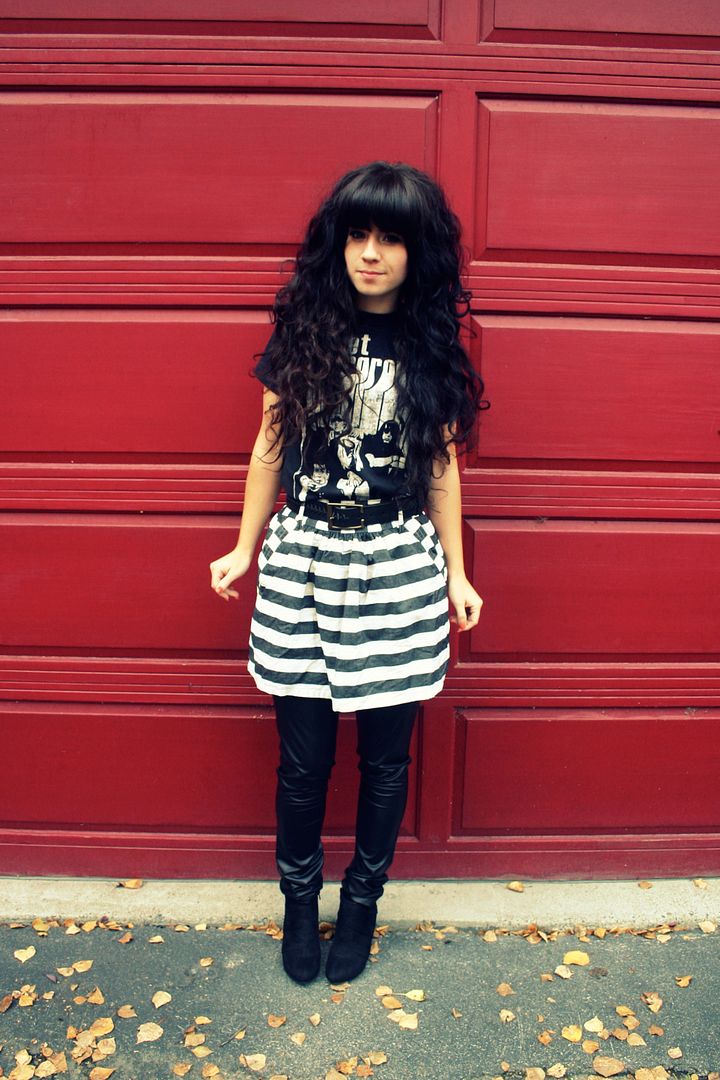 shirt/hot topic : skirt/F21 : pants/hot topic : shoes/payless
I think that's what I like about the global style community. Everyone is so different and unique. For the most part people aren't trying to be anybody but themselves. Everyone seems so interested in discovering themselves and are sharing that experience with the rest of us through blogs and sites like
Lookbook
,
Chictopia
, and
Weardrobe
.


I love Velvet Underground. Imagine my glee when I found this shirt at Hot Topic. Here is one of my favorite songs from them. They are all so good though.

Velvet Underground takes me back to last December and January. Most people say that scent is the sense that most recalls memories but for me it's music. I know, music isn't a sense. Still, music can be rough for me. I have such strong emotional memories attached to certain music, that at times I can't listen to my favorite bands because it hurts far too much. Honestly, I can't listen to Velvet Underground right now because the memories hurt too much, but I still love them so.