Today has been a long day. While I was wiling away the time at work, I got stuck on an epic search for a cheap pair of cute booties which concluded with me driving across town three times and going to three malls to find them in (kind of) my size. I also got to go to the creepiest, grossest mall I've ever been to. It was worth it though because I ended up finding the booties and got $3.00 off the price! I made a clean getaway though, no creepers jumped me in the parking lot.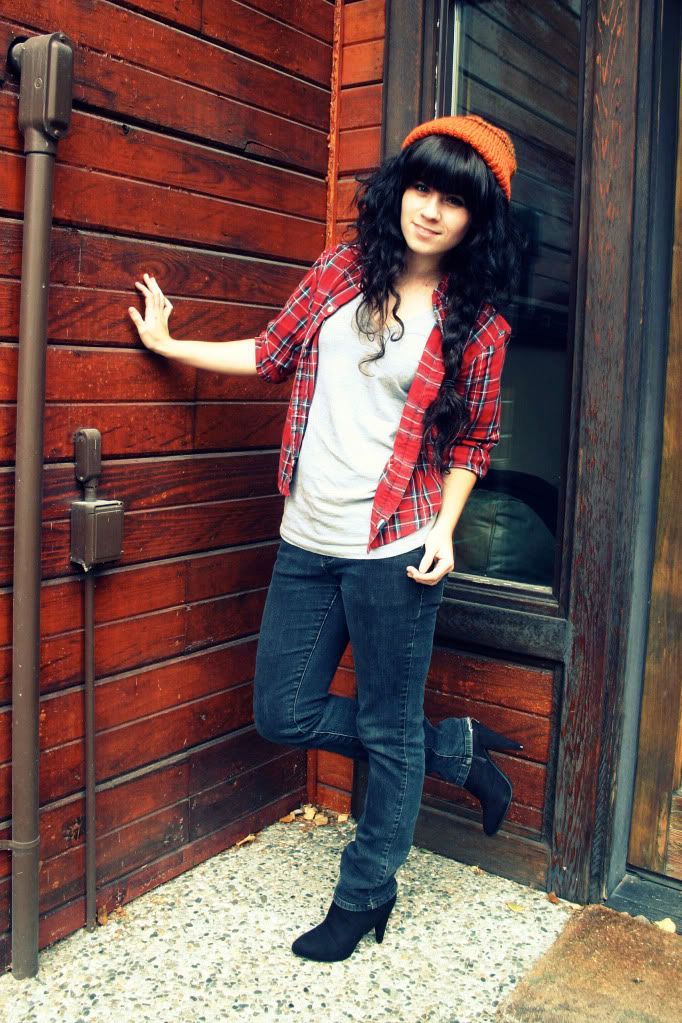 shirt/thrifted : tee/AA : jeans/wetseal : booties/payless : hat/handmade gift
Do you guys ever know you're going to forget something, even though you think about how you're going to forget it? Like this morning I turned on my flat iron to fix my bangs and I just knew that I would forget to turn it off and it would be on all day while I was at work. And 10 hours later, I got home and there it was, still on.
The only way I can remember those kinds of things I just
know
I'm going to forget is to put my car keys with them. At my old job I used to put my car keys in the fridge with the food I needed to take home because I always forgot it.
I like this big side braid. I used to do it a lot a couple years ago and kind of stopped doing it, but seeing Alexander Wang's S/S 2010 show styling really made me love it again.
Well, I did another DIY, so I'm going to go take photos of it and share it with you all! I hope your guys' day was great!