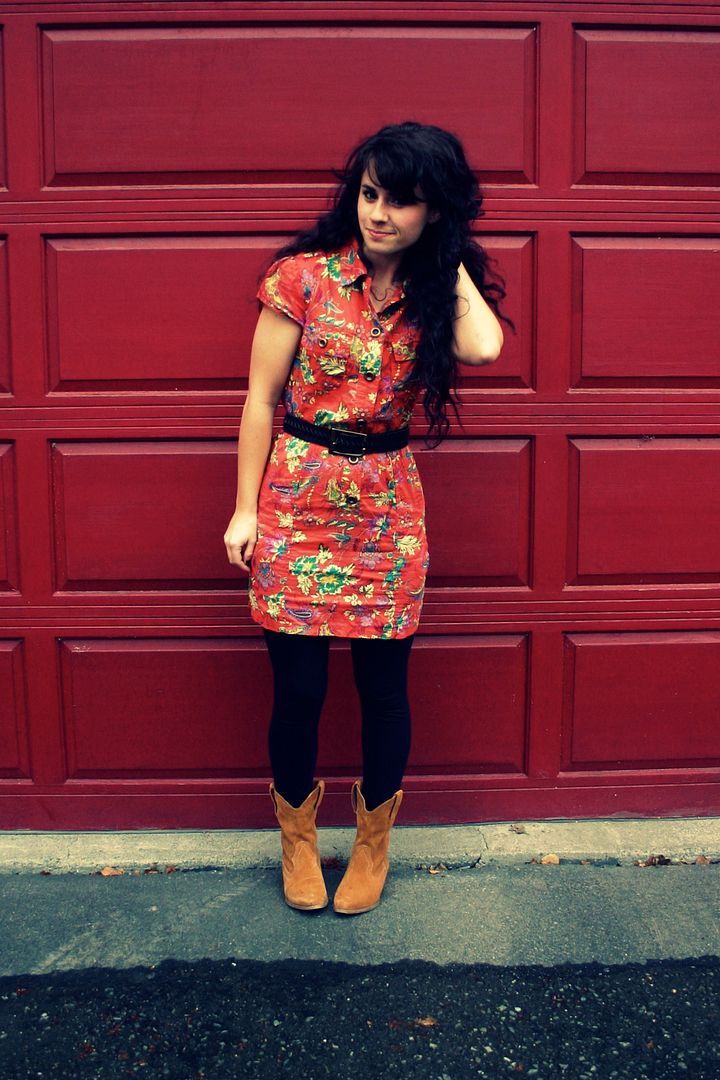 Well, well, well. Look who finally decided to do an outfit post. I haven't worn this shirtdress in probably a year. I got it online from Ruche, which is an incredible online shop. I love the print and color, but it just sort of has a wonky fit and I suspect it was designed to be worn by someone with less butt. I put it on yesterday, though, and belted it, which seemed to fix the wonkiness for the most part. As you can see, my Target boots are a new favorite in my stable of footwear. If I'm not too exhausted after work today I think I'm going to go out and try to get a new pair of heels for work. Otherwise, I have a feeling I'm going to wear these boots with everything...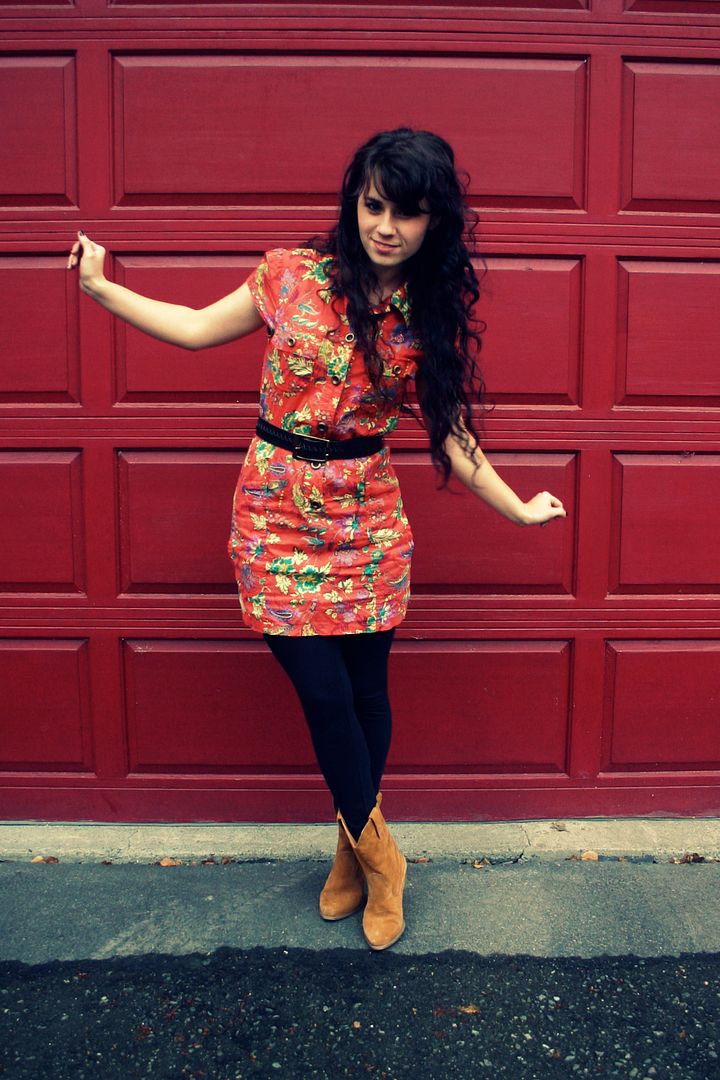 shirtdress/ruche :: leggings/F21 :: boots/target :: belt/vintage
I've been really liking wearing my bangs curly lately. That is, when they decide to be agreeable. Well, either way they don't like being agreeable...oh well.
The other night I raided my old high school closet and put on a bunch of my old homecoming/prom dresses. I have this one dress from my freshman year, and I put it on and wow! It's kind of super sexy. Back when I wore it as a 15 year old it seemed so innocent, basic and pretty, but now it's like, POW! Very slinky-understated-Bond-girl. Open back, black, long. I kind of wish I had any sort of fancy occasion to wear it to. Or any sort of suitor to knock out with it. Hahah! Actually I don't really wish for a suitor right now, but when I eventually do want one, I'll keep the dress in mind.

Oh, and I don't know about you guys, but I love free stuff. Head over to Anywhere But Here to enter to win a F21 e-gift certificate! Woo!