Today I looked totally different than I have recently. I didn't really know how to describe how I looked today until I came home and my mom said I looked like a vintage stewardess. I kind of like it. It's definitely not my natural look, but hey, gotta switch things up, right? I wore a pair of my old riding boots too.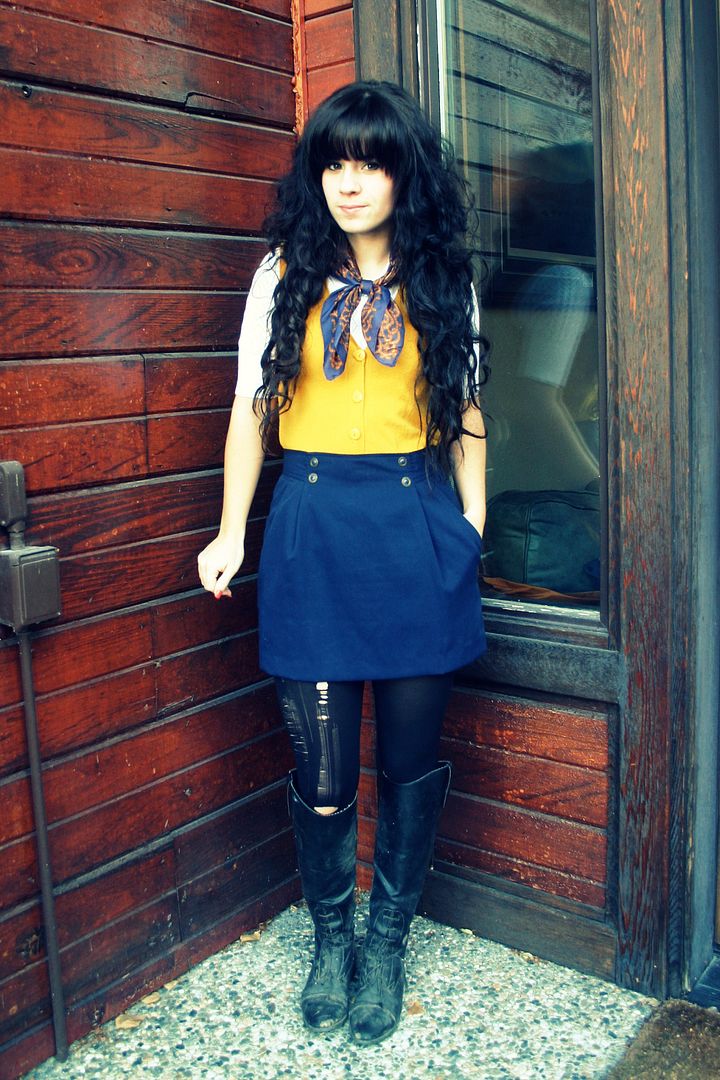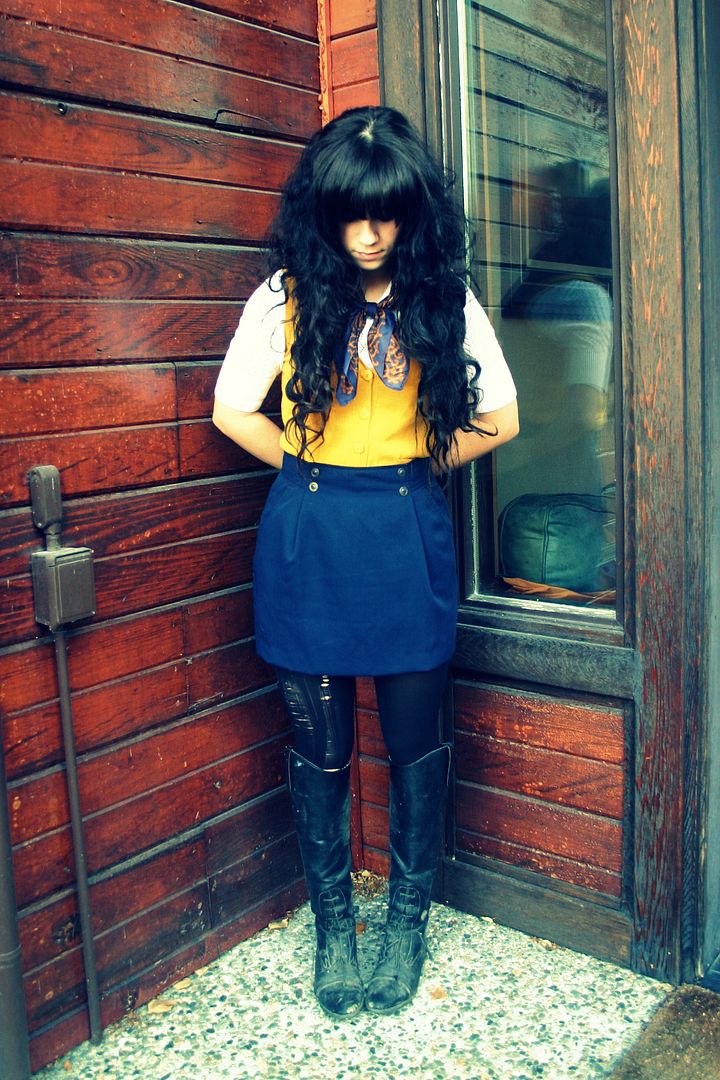 boots/my old riding boots : skirt/thrifted(altered) : vest/UO
top/hand-me-down from ma : scarf/thrifted
Some exciting news: I'm a
Chictopia Style Icon
! I don't even know how it happened. Pretty nifty though! Thanks to anyone who commented on my Chictopia. This is such an honor!
I finally got everything figured out for my editorial shoot on Saturday. I never realized how much planning and organizing goes into a photo shoot. I don't even have all the looks figured out yet. Being a stylist is definitely not easy. I just hope all the logistics sort themselves out. Hopefully I can get some images from the shoot up here sometime in the next two weeks. Go check out my photographer,
Josh Newton
. He's really incredible. I went to high school with him and since then he's been traveling all around the world doing wedding photography. What a wonderful job, eh? I can only hope to have such a great job.