Okay, I promise I'll take my feet out of these boots someday... I just don't know when that day is going to be. Now that there's snow on the ground, I love being able to wear boots.
This plaid jumper dress is the first dress I got when I first started being interested in wearing more than just jeans and t-shirts. I remember the first night I wore it out and I had my whole outfit put together, it was so exciting. I loved being able to overflow my creativity into a new area of my life.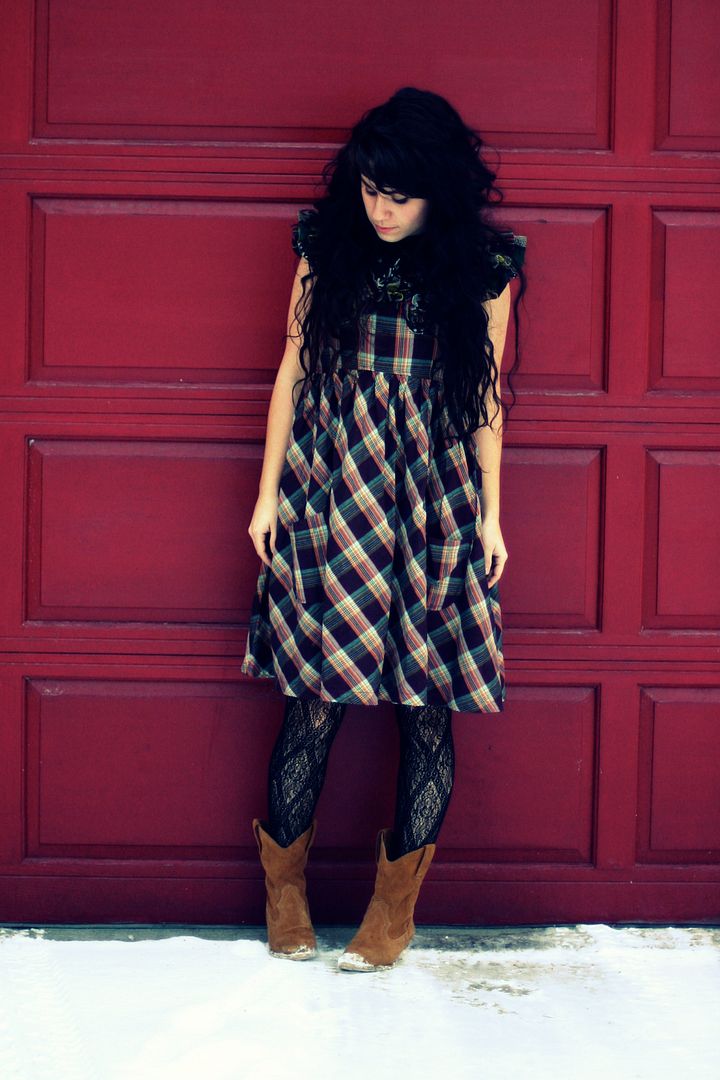 top(dress)/F21 :: dress/nordstrom rack :: tights/target :: boots/target
I want to warn you guys that, yes, I will be taking my photos outside in the cold sans coat. Yes, it's pretty cold. It's really not that bad, though. I'm used to the cold, and I only spend a few minutes outside doing my photos. Trust me, as the temperature has dropped, I have become much better at taking self-style photos. I simply do not care to spend half and hour outside doing my photos each day. I'm only out there for a few minutes, so I'm not freezing. Don't worry, fair readers!