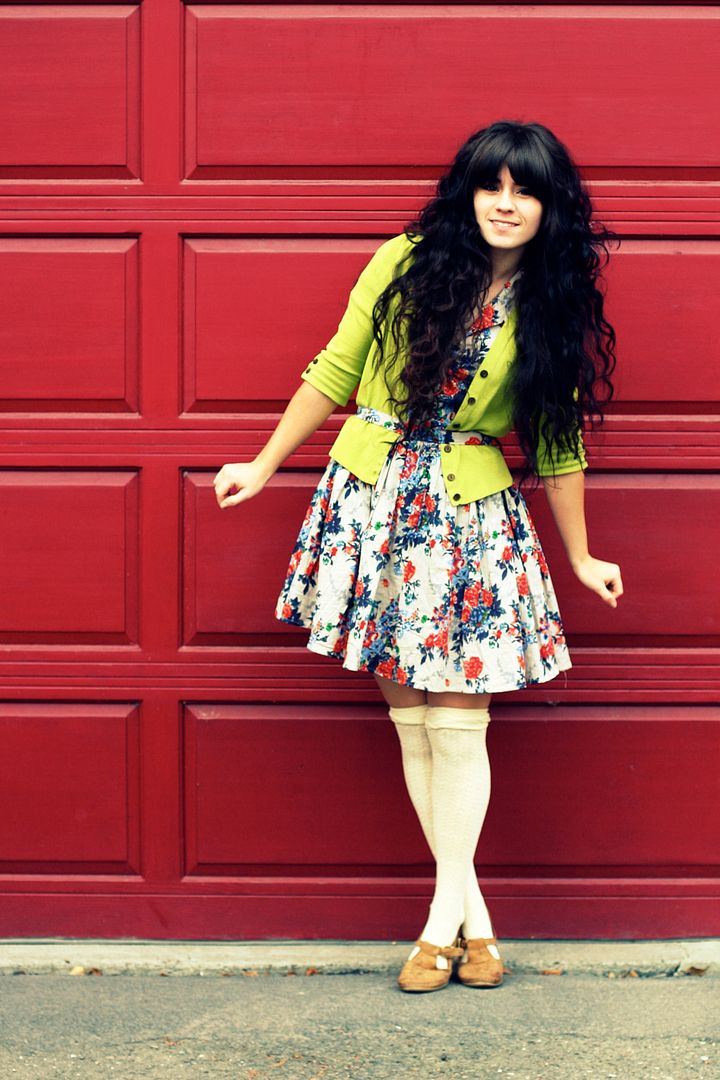 I can't help but feel like Betty Draper when I wear this dress. And now, with the cardigan, it's even more housewifey. The knee socks and girl shoes make it feel more schoolgirl, though. For my work we're not supposed to have bare legs as it's now fall and we're supposed to be dressing "on trend". So I pretended that knee socks counted at leggings/tights. Plus, going bare-legged in these temperatures is getting a little outrageous. Still no snow though, as you can see. It's not even in the forecast for the next week! It sure is cold enough for it.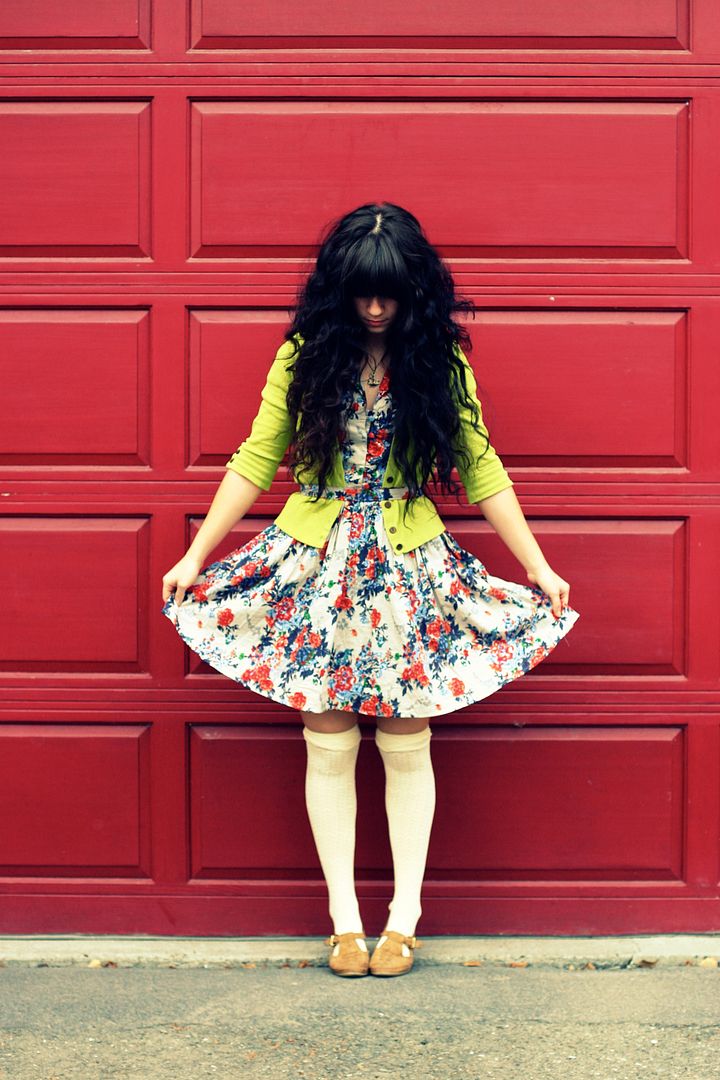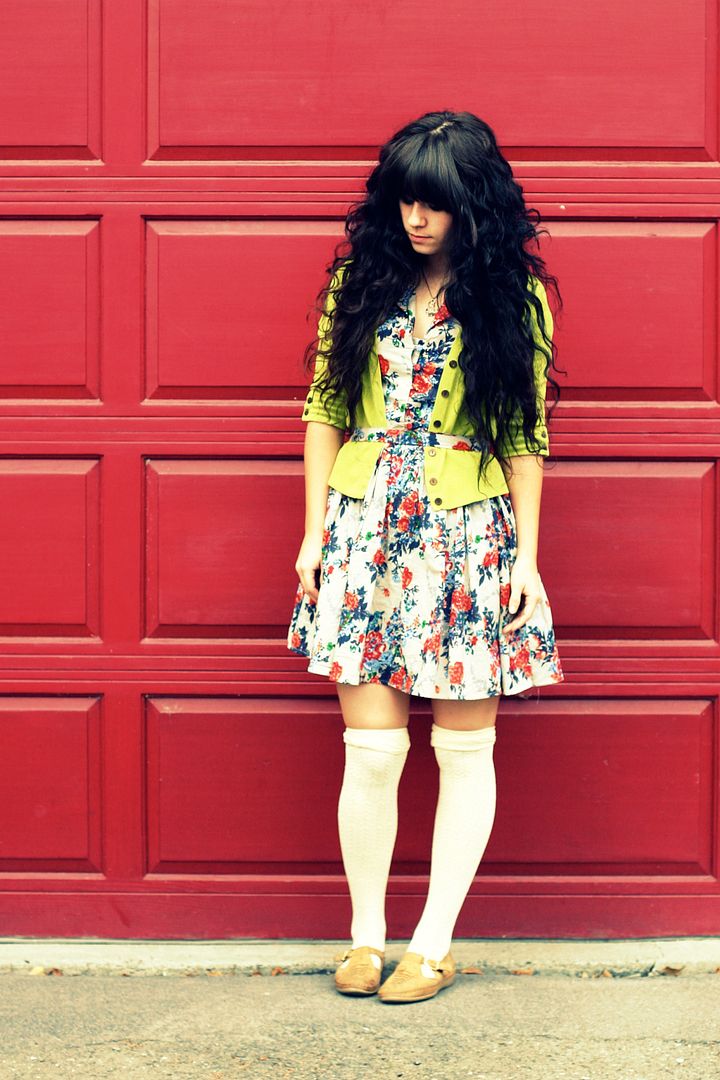 dress/cosette :: cardigan/gap :: socks/target :: shoes/thrifted
I think I'm going to continue to shoot outside when the snow hits. I think it will be fun to not only have outfits documented, but also seasons. I think one of the fun things about blogging is seeing the passage of time, through both seasons and the evolution of my own style. So, my pledge to you is the same as the post office: "
Neither snow nor rain nor heat nor gloom of night stays these couriers from the swift completion of their appointed rounds." Maybe not the gloom of night part. I still need lighting.
Well, I'm off to work for the day. Off to see what is in store for me in the wide world of retail and visual merch...