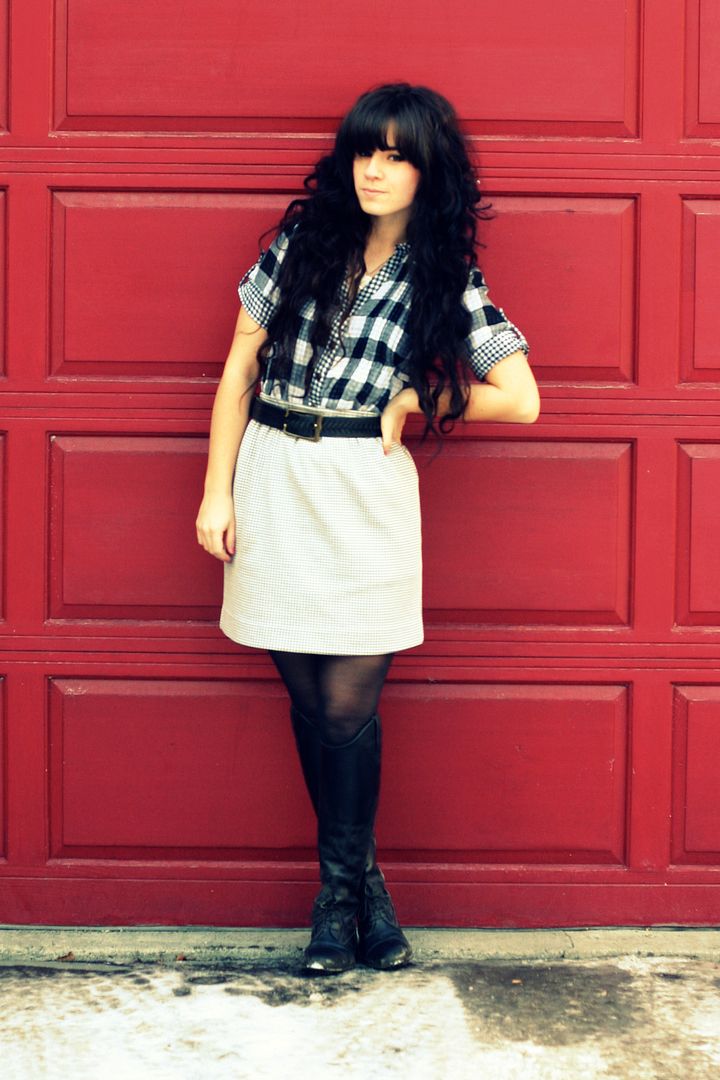 Sigh, finally a moment to breathe. It took a national holiday to get a breather but I'm glad I got one, either way. The past three days I've been working non-stop. From 10 in the morning all the way past midnight. I never knew how much of a deal Black Friday was, especially since I'm never among the droves of people on quests for deals after Thanksgiving. We had two stores to transform into winter wonderlands and I'm still not done with one of them! I have to go in on Friday morning and finish merchandising the store! I'll tell you what I'm thankful for: Thanksgiving! Yay for holiday days off.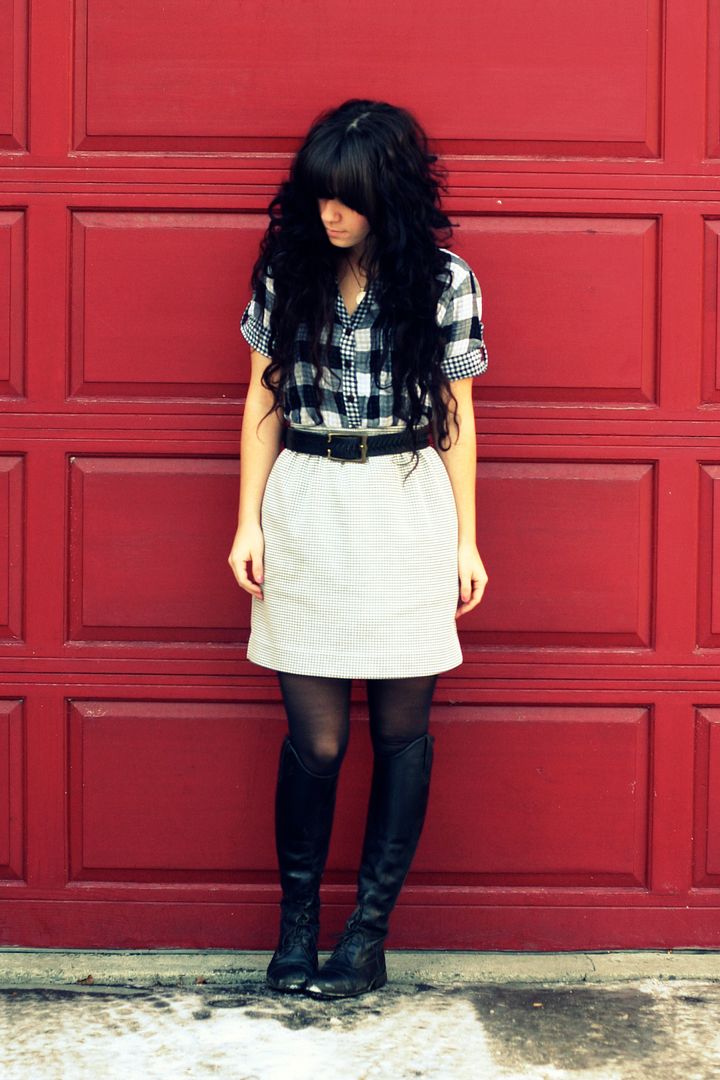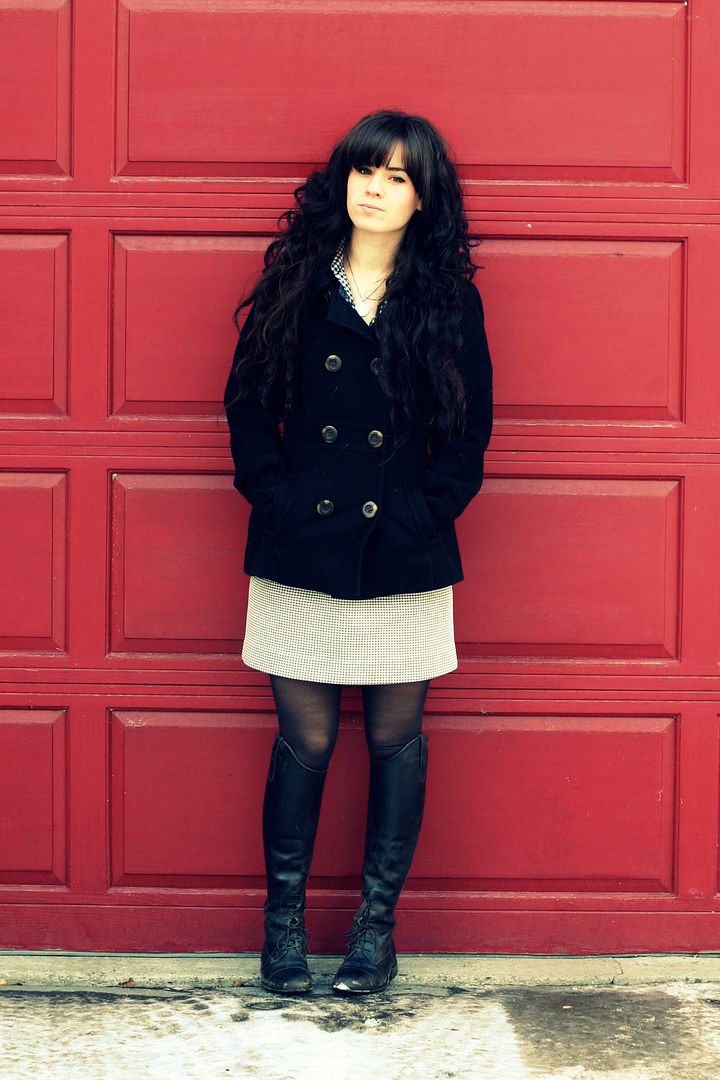 coat/nordstrom :: shirt/fred meyer :: skirt/thrifted :: boots/my old riding boots
Here's a little look at what I've been up to these last few days. I don't have pictures of the second store yet because it's not done, but here are some photos I took of my work at Lulu E Bebe. If any of you are in the Anchorage area, you should come down to Lulu E Bebe and Cosette! Cosette is having a 1 year anniversary party from 5-8pm and both stores are having a bunch of sales all day long. 10% off storewide, 25% off shoes, etc., etc. I think I'm going to make some purchases myself, I certainly have been lusting after a few things for quite some time!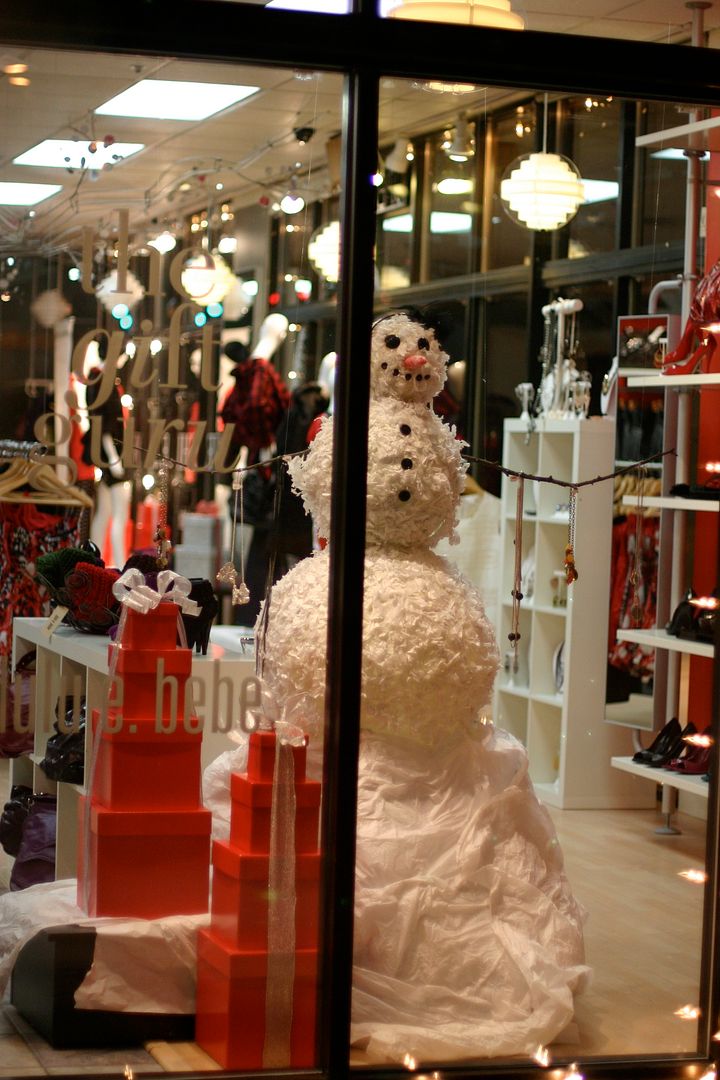 I feel like I can't even talk about Thanksgiving because I have to catch up on the last few days of my life! My life has been consumed with work so much that my personal life (and thus, my blogging) has fallen to the wayside. I do have some exciting and potentially life-changing news. I decided to register for graduate school classes! I barely even had time to register by the deadline with all the work I've been doing! But in two months I will be moving to San Francisco! Yikes!! I have never lived in a city that big. Not that Anchorage is a small town, but it's certainly not nearly the size of San Fran. I think I am excited though. I always get nervous doing new things and going new places, but I'm better at it now than I used to be. I figure if I can walk out the door wearing some of the odd outfits that I end up putting on, I can deal with a big city.
I'll do a Thanksgiving post later. This will be my Tues/Weds post. Feels good to catch up on life.