Today I went on a photo adventure. Unfortunately it concluded with some disappointment. I shot a whole roll of 35 in my Holga but when I took it to get developed, they couldn't print it all the way past the sprocket holes. It's a bummer because I took it to the fanciest shop in town, and I doubt any of the other photo places will be able to do it either. Thus, I have added a film scanner to my Christmas list so I can do it myself. It makes me really upset that the generation right ahead of me got so high on technology that they are eliminating traditional things like optical photo printing, polaroid film, and traditional darkrooms. I was lucky. I got to take darkroom photography the year before they tore down the old art building and built the new one, which doesn't have a darkroom (ah, budget cuts). Developing and printing ones own film is really a magical experience. So romantic.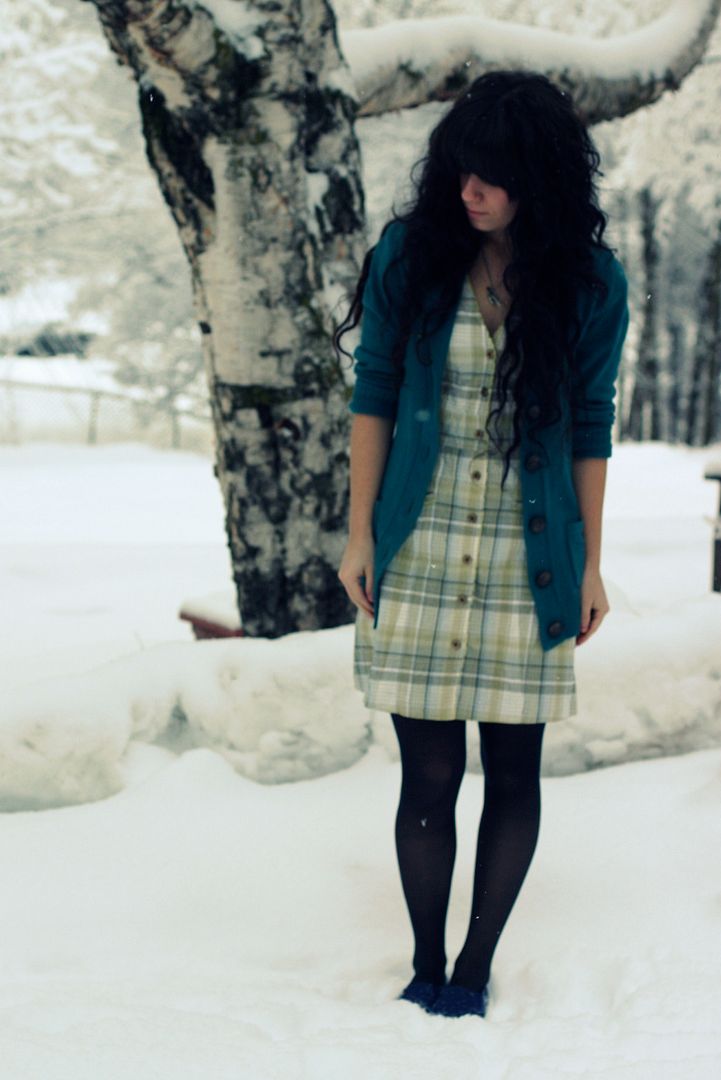 dress/free people :: cardigan/old navy :: shoes/keds
It's been snowing all day, but we still haven't seen the sky. I think I saw a hint of blue today, but only briefly. I live in a world of white, quite literally.
All of this talk of photos and taking photos makes me wish my Olympus OM-1 still worked. Maybe I'll put "fix my Olympus" on my xmas list too...
I sure love the photos it takes.