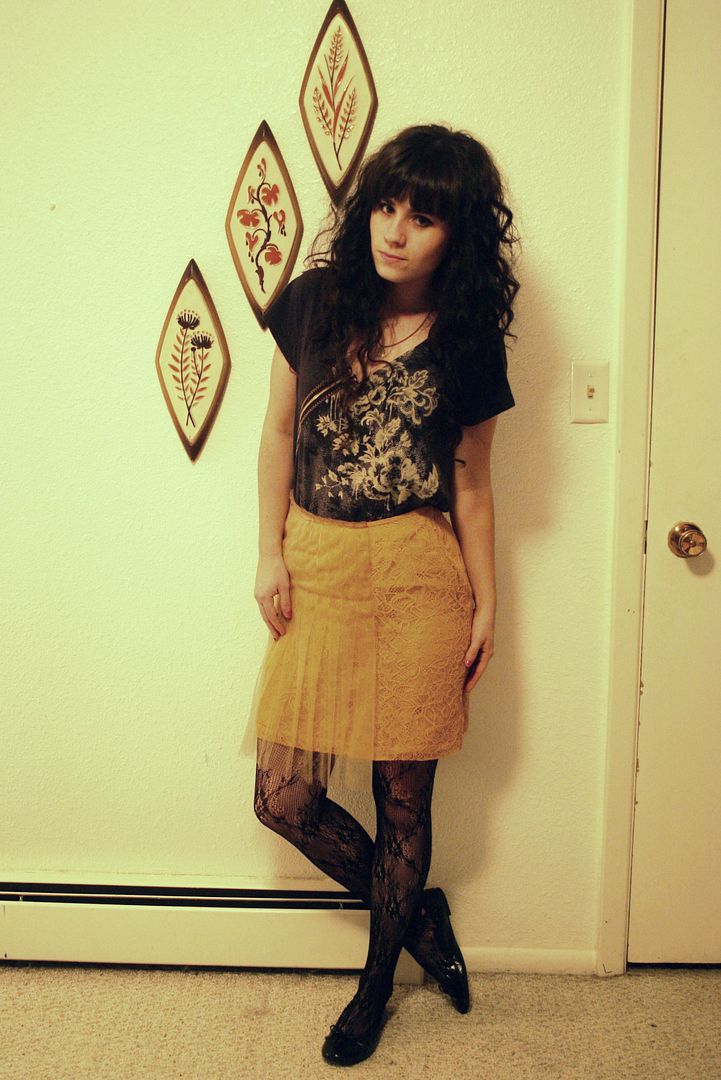 So, my little brother got season 1 of
The X-Files
on DVD for Christmas because he likes
Fringe
so much. He's too young to have ever watched
X-Files
when it was on air, and
Fringe
refers so much to
X-Files
. Anyway, guess what I've been doing for four days straight. Yes. Watching
The X-Files.
It's kind of humorous in its early 90's sci-fi way, but damn does that show have a creepiness about it! In ten years I wonder what we'll think of our favorite TV shows today. I'm praying to God that reality TV has gone out of style by then.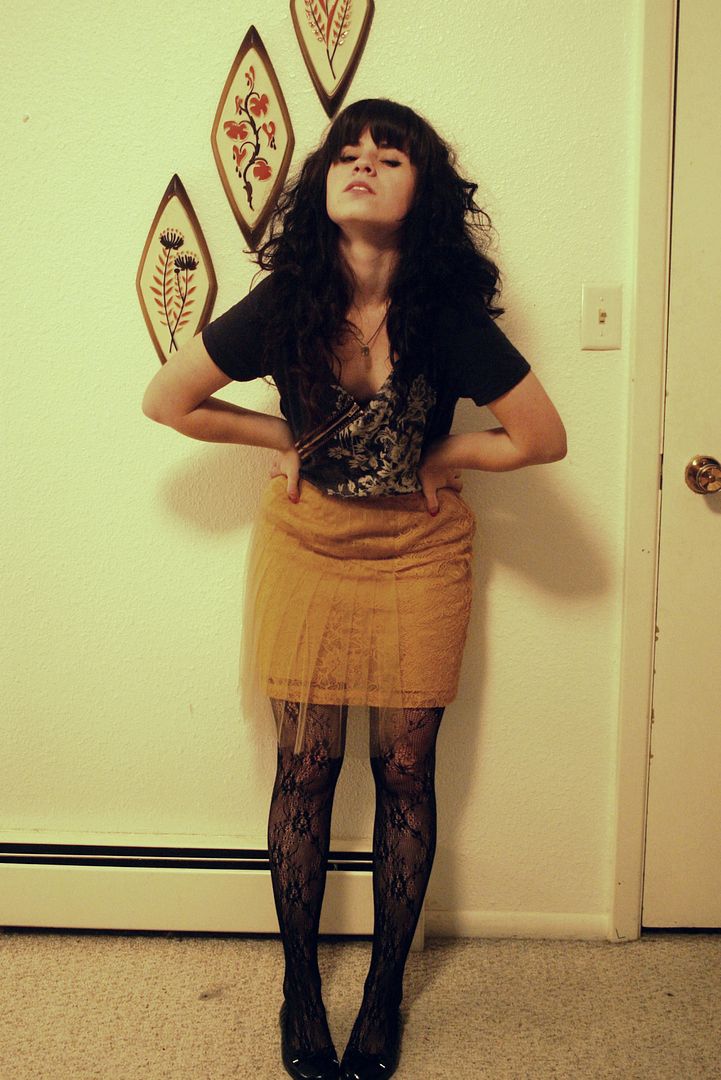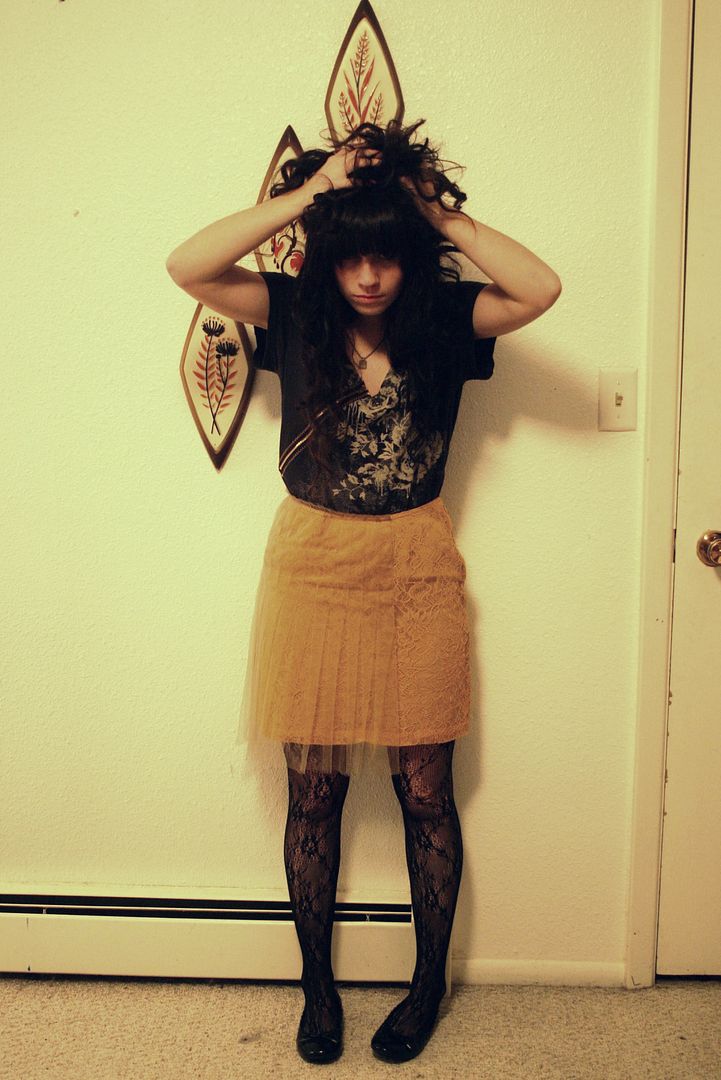 skirt/rodarte for target :: shirt/scrapbook :: tights/fred meyer :: shoes/target
My little brother got me this skirt for Christmas. It is one of my favorite colors! I haven't seen many people wearing this RFT skirt, the most popular pieces appear to be the light blue polka dotted dress (which is sadly completely sold out of my size) and the black/nude tulle dress (which my Mom got for me for Christmas). I can see how this skirt would be less popular, it's kind of a weird color, and it's asymmetrical, which could throw people off.
I have received a couple of necklaces from some lovely etsy ladies and I keep forgetting to post them! I wore this one today from
Katy of Wildcatters Jewelry
. She makes these cute little necklaces and imprints them with a letter or number. I chose mine to be A & K, for Alaska.