Today I did a mini photo shoot at work. As the photographer, not the model, that is. It's funny having been on both sides of the lens (and both at the same time with my tripod self-style photos). It's a lot easier to direct a model, having modeled before, I think. All my favorite shots of her were when she was caught off guard. It's funny how we psyche ourselves out when we are trying to do something intentionally, but when we aren't paying attention we just do it naturally.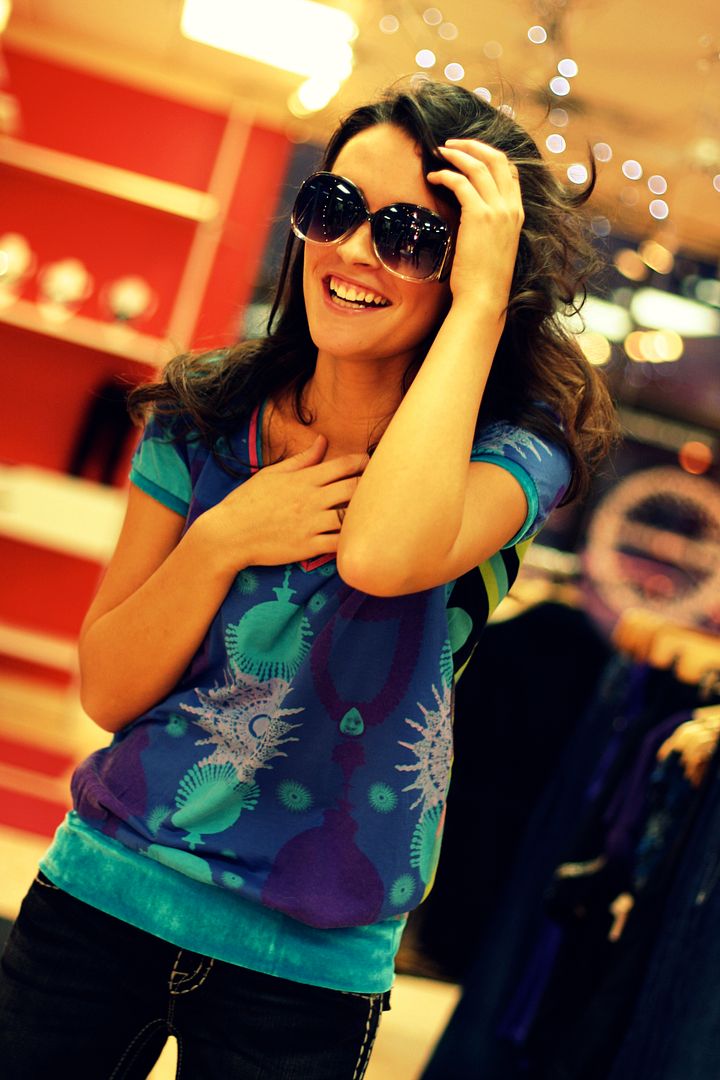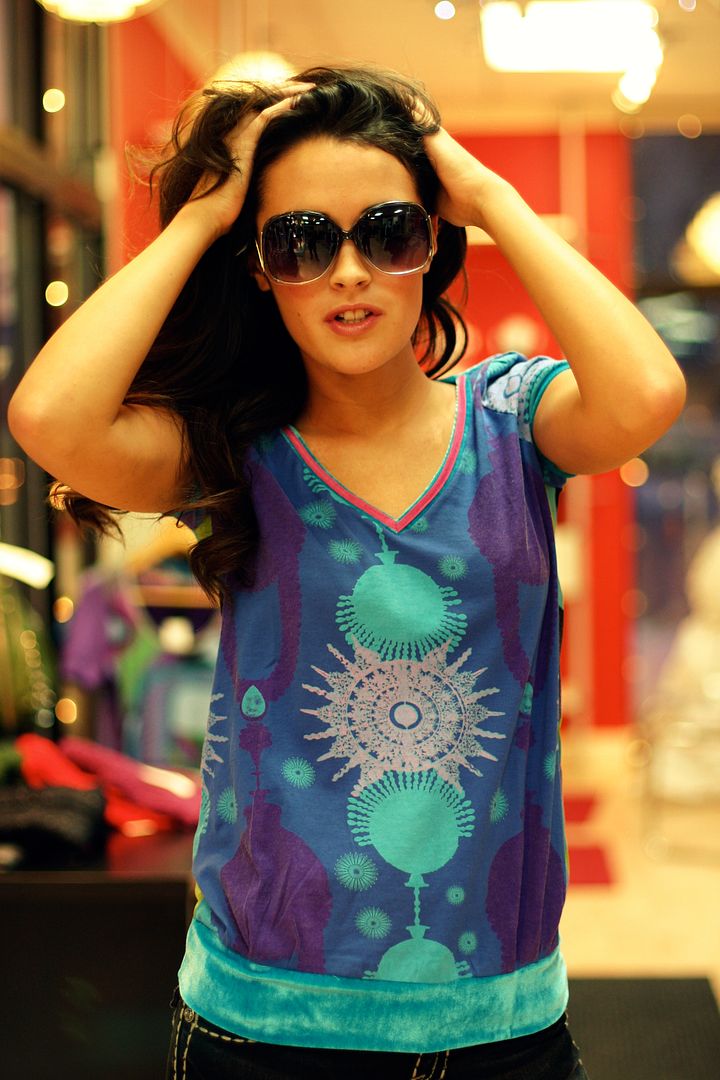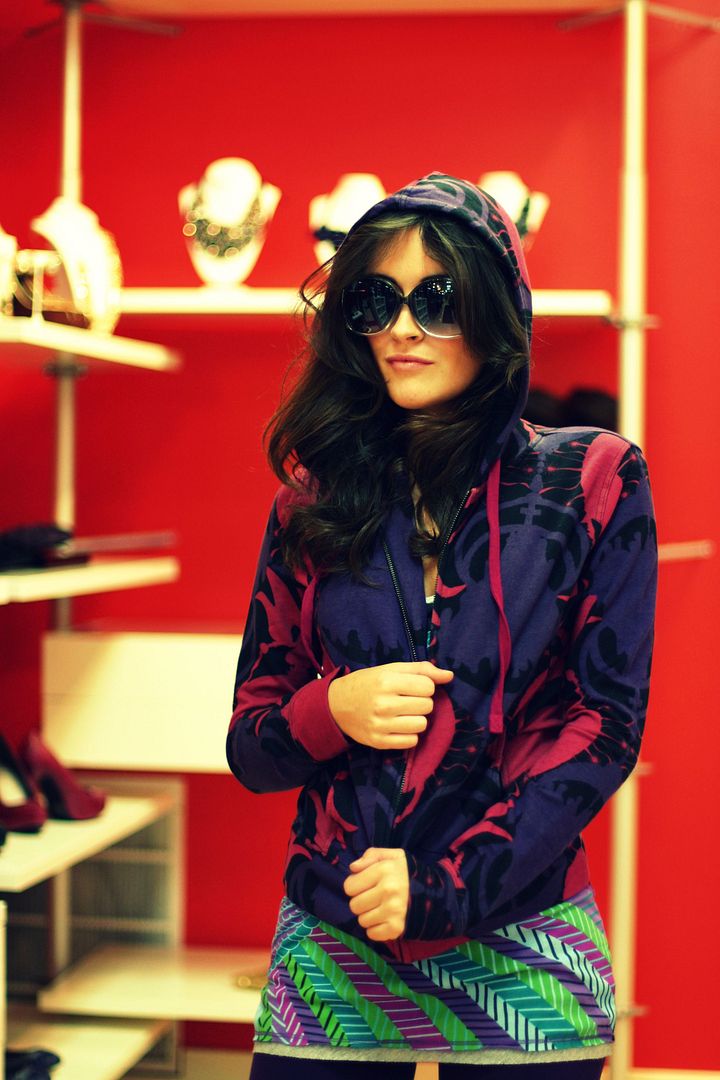 All clothing: Custo Barcelona @ Lulu E. Bebe
We had

to get a little Bad Romance playing to get in the fashion mood...

Walk, walk fashion baby, work it move that bitch crazy.
Speaking of Lady Gaga... I have decided I want one of her latex spiky crown hat things. Awesome.