I got off work today at three and I raced home to try and get some outfit photos in before the sun set. We are approaching winter solstice, which means the days are very very short. Sun's up around 10 am, and down by 3:45, which means we have 5 hours of actual daylight. I think this is what is so unique about Alaska. A lot of places in the world have snow and cold weather, but the daylight is really strange to a lot of people. I actually forgot how extreme it is. I haven't lived a whole winter in Alaska since 2004/2005, so even I am kind of taken aback by it. I like the dark though.
I wish I'd been able to take photos of the scenery today. It was really foggy last night, so when I woke up this morning, the hoarfrost was beautiful. Not so beautiful all over my car though. It took forever to get my windshield clean. It was really sunny today, too, and it's so nice to actually have direct sunlight (since the sun is up for so few hours). Unfortunately, cloud-free days mean frigid temperatures. Gotta take some trade offs, though.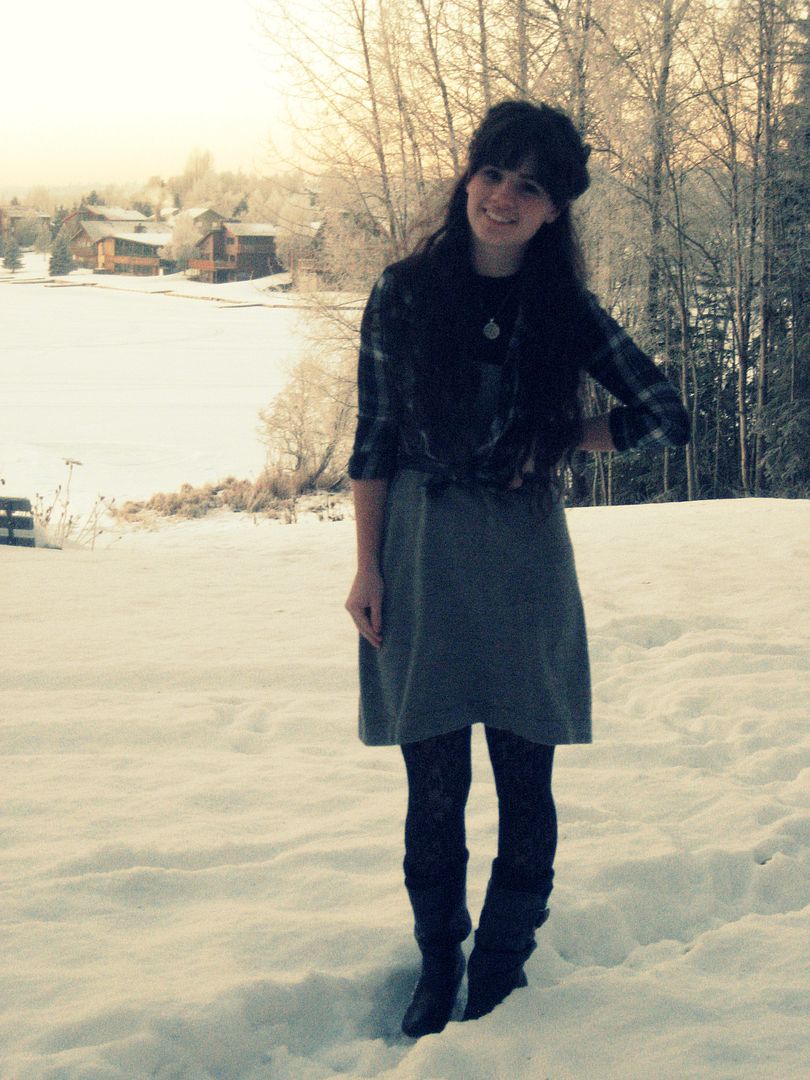 shirt/pac sun :: dress/fred meyer :: tights/wet seal :: boots/lulu e. bebe
Winter makes me want to curl up and listen to Bon Iver.
P.S. I want to be this girl that
Caitlin
drew...