Alright, before I forget, I'm posting the winner of the giveaway! Thanks to Random.org, the lucky winner is....
Anna
! Merry Christmas, Anna!
And merry Christmas to me! My Dad works on Christmas day so we opened presents a day early. I decided to go for a quasi-elf look. A la Zooey Deschanel in Elf! I mean, we were opening presents, so I had to rock the green tights. I am sure you'll be seeing a lot of new items in my wardrobe soon, including some... Rodarte for Target!! I think I may need to go get some more RFT though, I've been loving seeing some of the pieces on a bunch of ladies in the blogosphere.
skirt/F21 :: tights/goodwill :: shirt/thrifted :: boots/gift
The boots I'm wearing were a Christmas present today! My feet match my doggie! Maybe I won't steal my Mom's mukluks anymore...
As if you all haven't had enough Christmas overload already, here are some Christmassy pictures!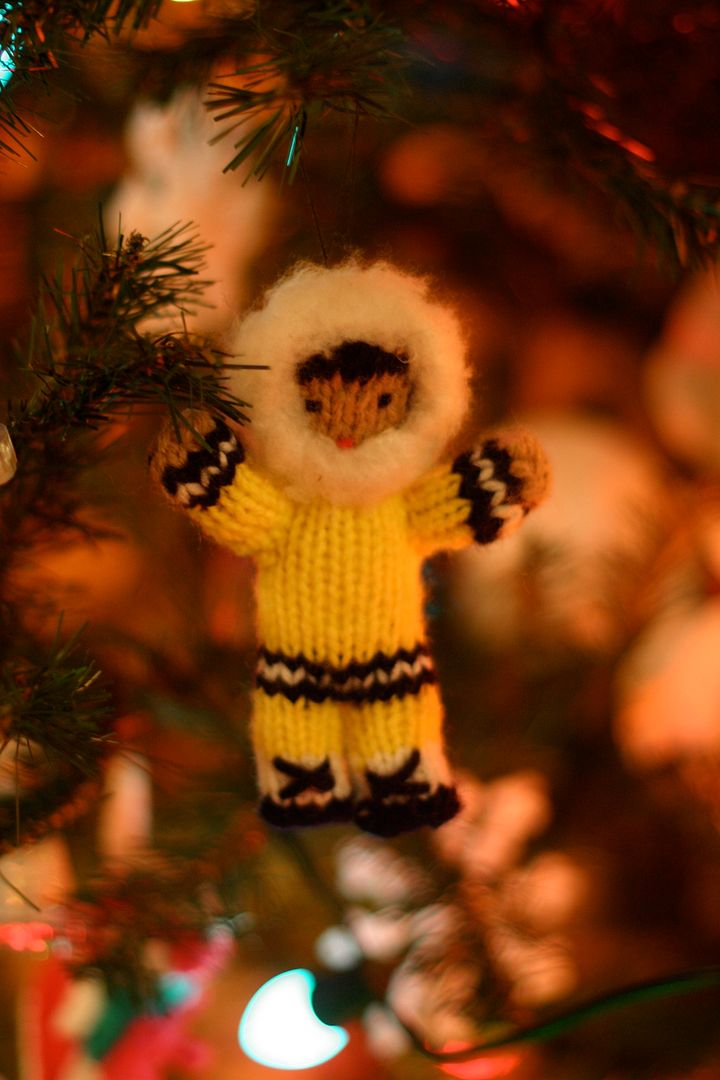 Here is Little Bit, with her Christmas present: Booties! At first when we put them on her she walked around like she had on Kitten Mittens. It was hilarious. Her feet are so tiny, though, that when she ran around a lot they had a tendency to fall off. Maybe she'll like them when she realizes that they keep her feet from getting frozen.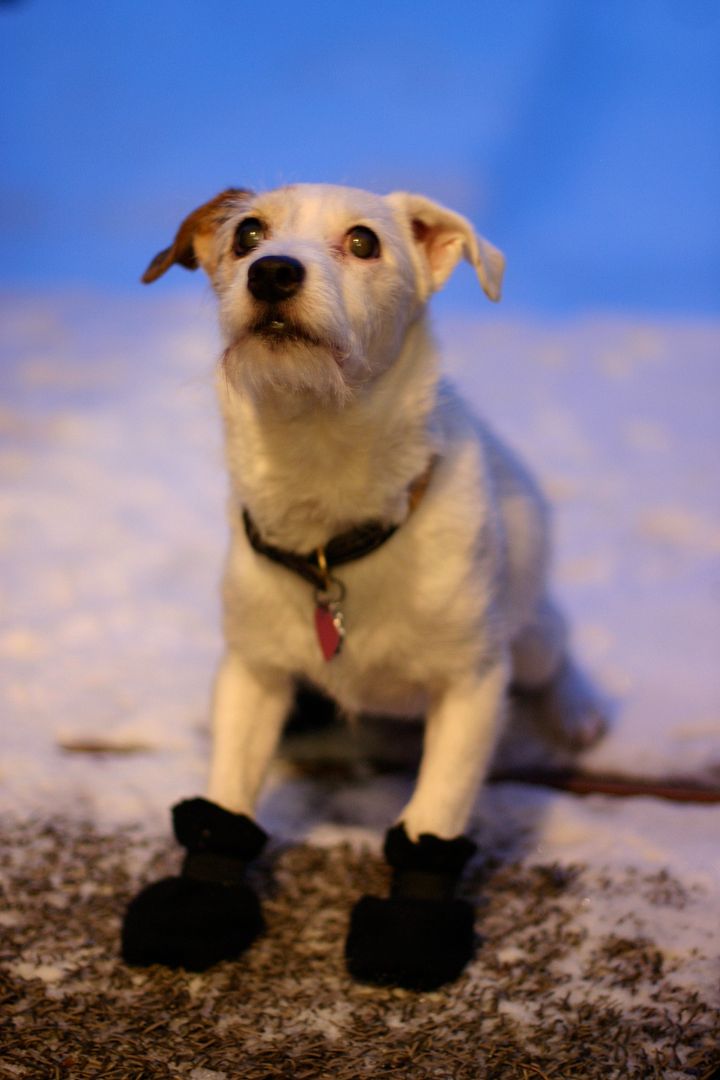 I think we're gonna go see Sherlock Holmes tomorrow. I kinda liked the ads (even though, like all movies today, the movie looks like at least 80% action and special effects and 20% plot), so I hope it's a good movie. I haven't seen any reviews, but I don't pay that much attention to those anyway.