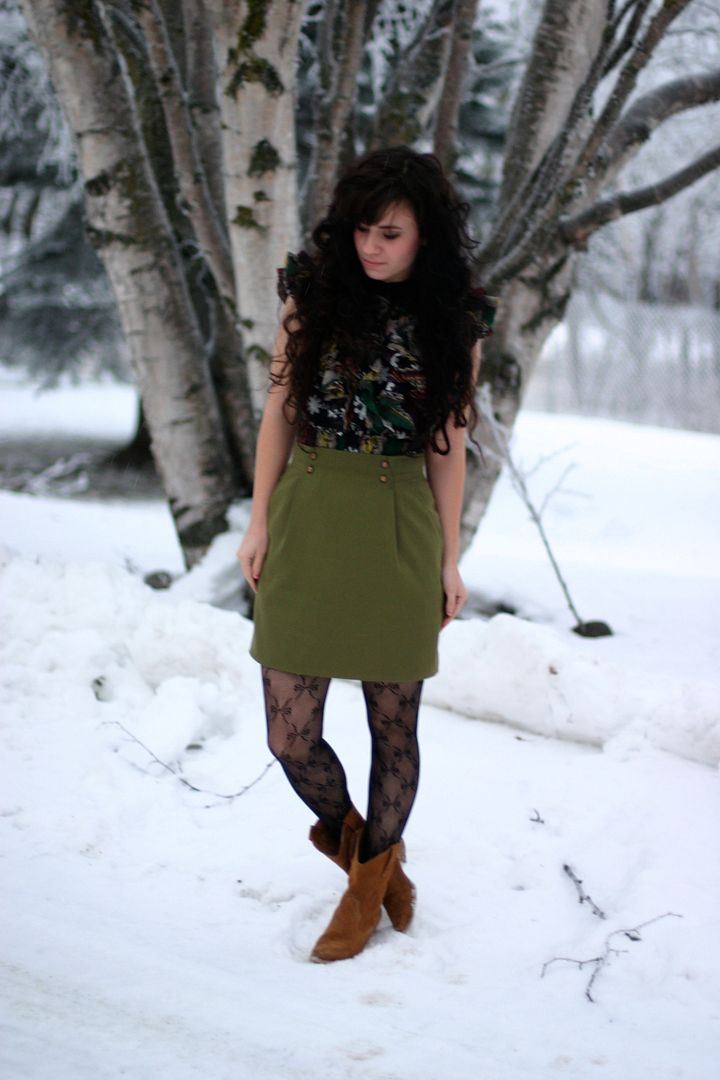 I don't have to work until next Wednesday!! Part of me is really excited about this, and then part of me is mourning because I won't be making any money. I gotta have money for presents!
I keep getting packages in the mail from my X-mas Etsy purchases. I have to say that I ADORE getting packages in the mail, even if they are presents for other people. Something about mail is just so great. Stuff is coming to you from another part of the world! It's so much more interesting to me than email and internet networking.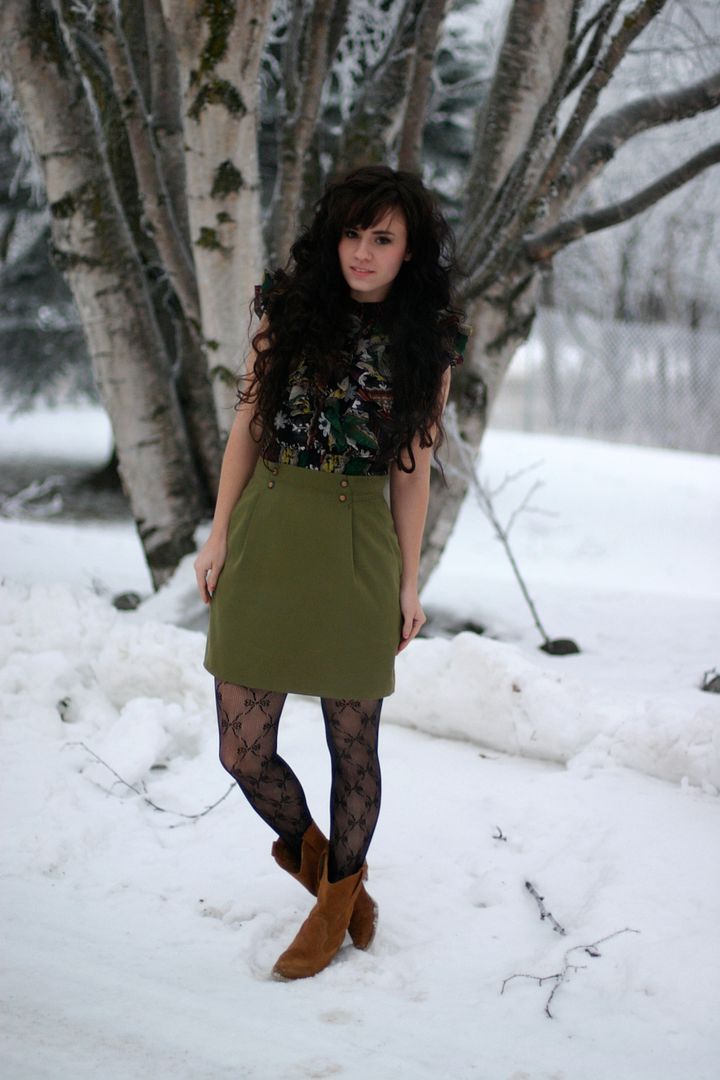 top (dress)/F21 :: skirt/thrifted :: tights/wet seal :: boots/target
We haven't seen the sun or sky here in many days. It's been constantly foggy, which makes the world look like it's only black and white and grey. I really love it. The trees are all loaded down with frost. It's like a magical world. They remind me of Robert Frost's poem
Birches
. I've been meaning to go outside and take some pictures of the gorgeous scenery and trees, so this afternoon I grabbed my camera and a fur coat and tromped around to get some photos. I even encountered some moose tracks, and my mom said that there have been moose hanging around the house the past couple mornings.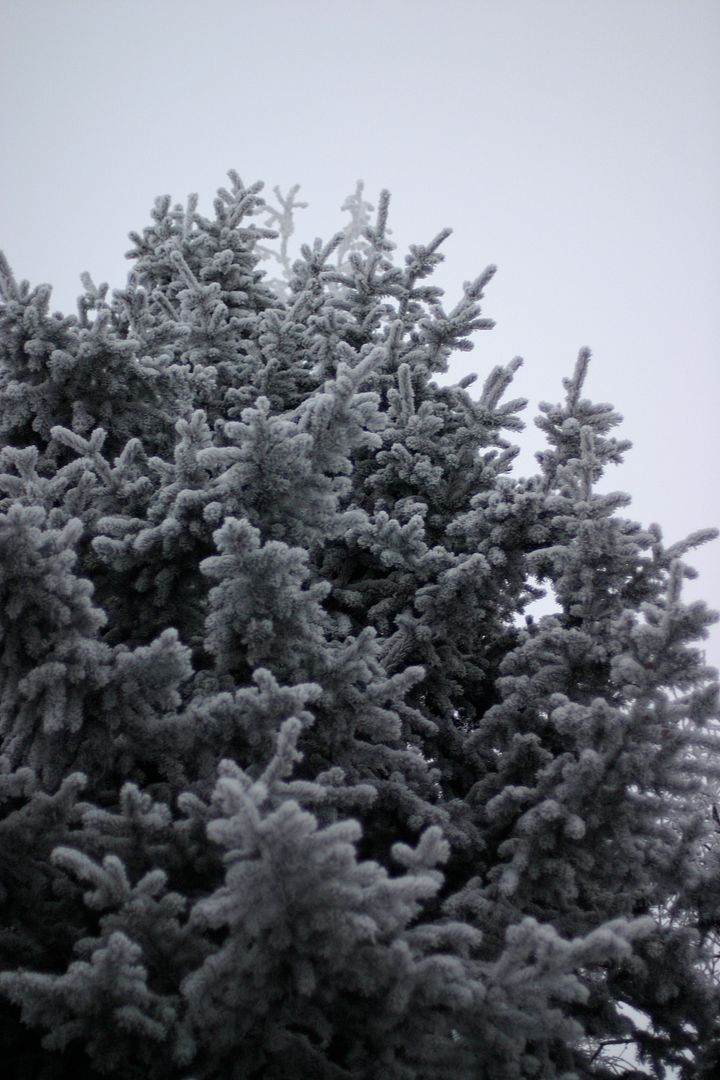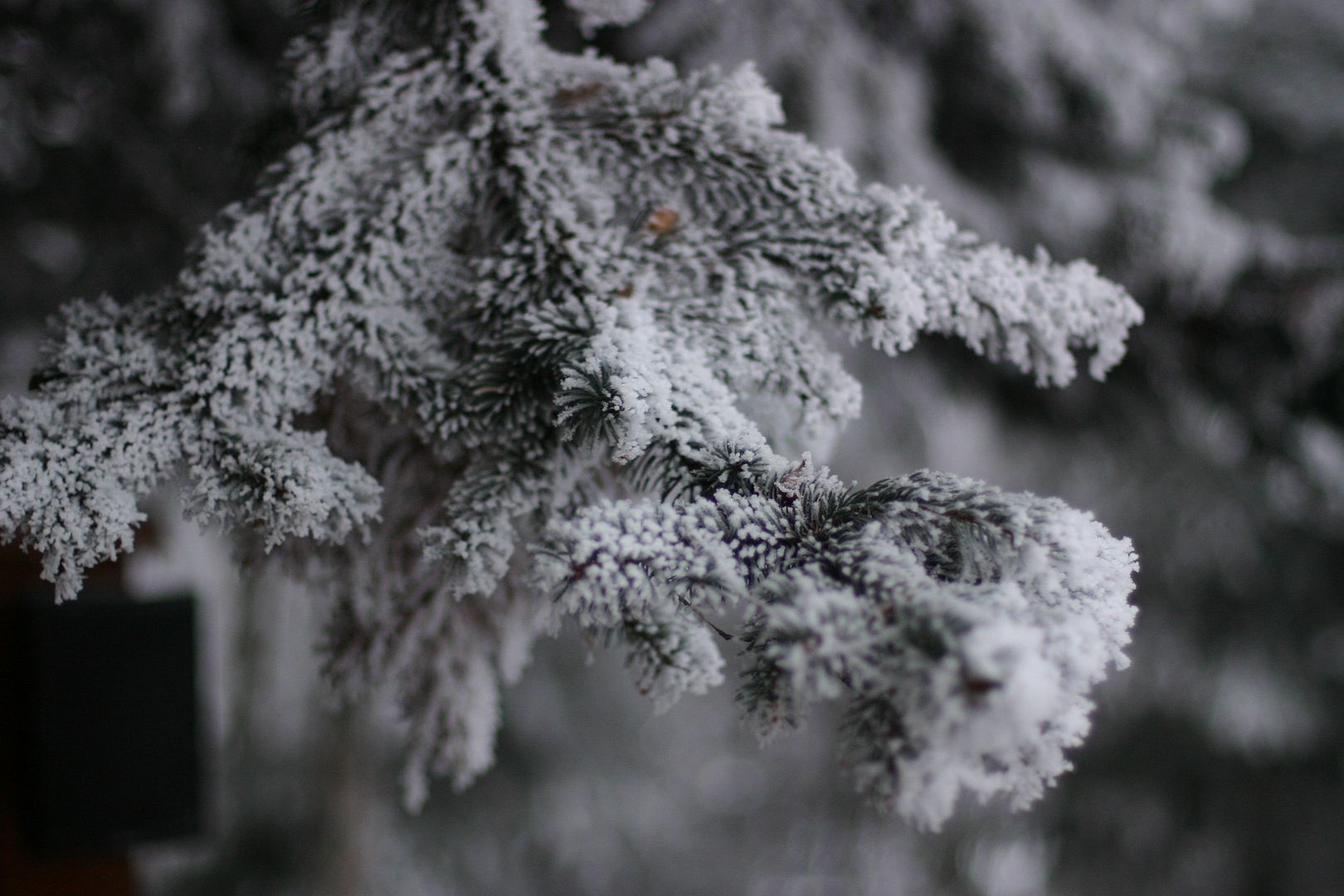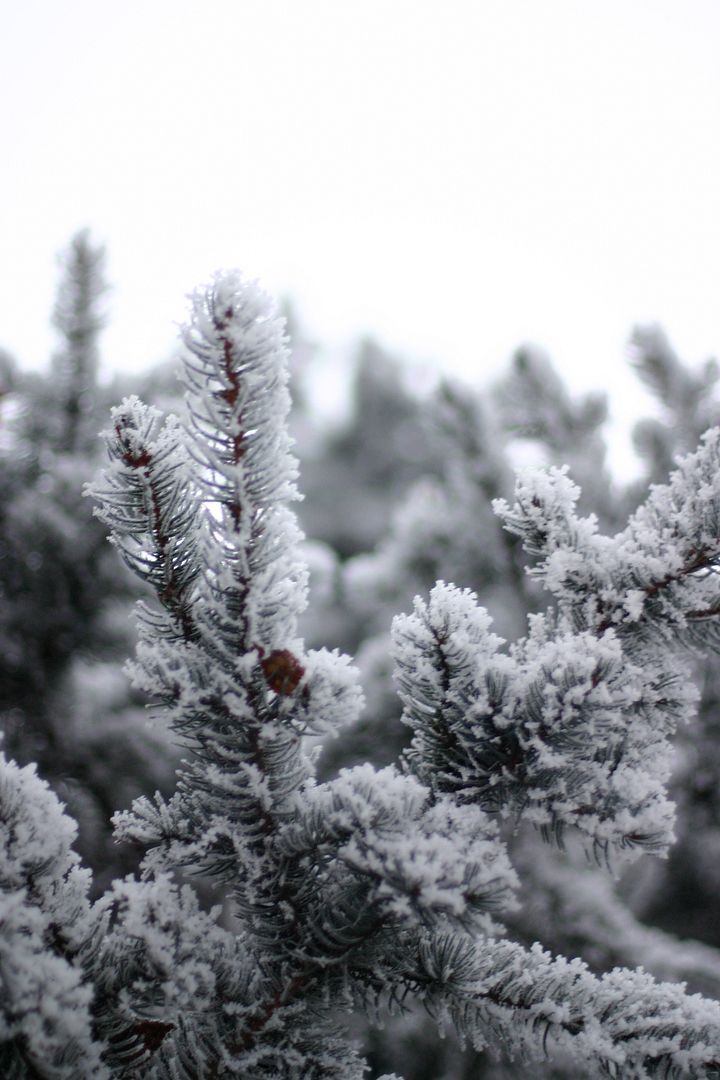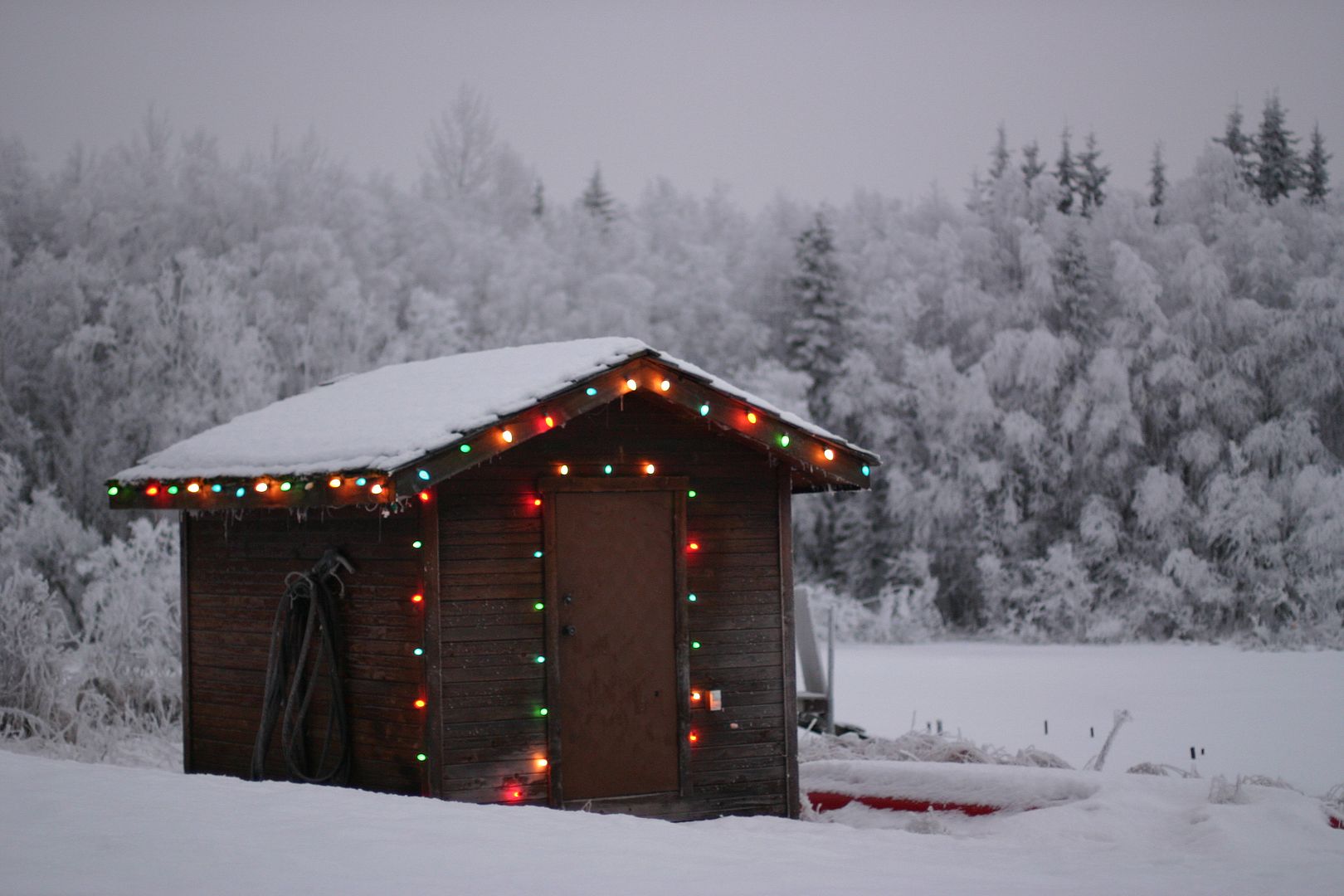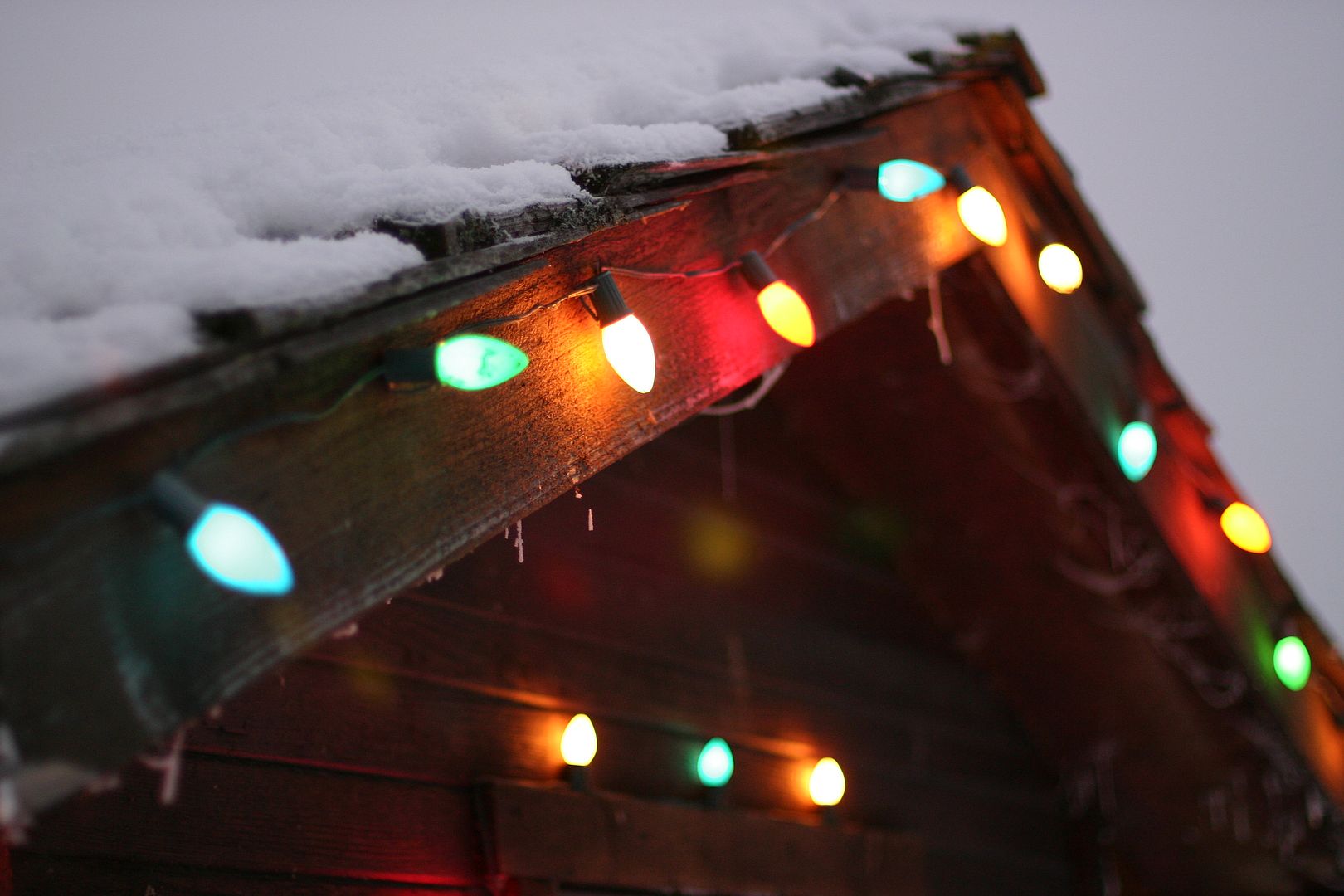 It's been feeling quite like the Christmas season lately. We have to listen to Christmas music at work all the time now, which can get really annoying (because let me tell you, there are some awful Christmas songs out there. Mostly perpetrated by annoying pop stars). I like the more traditional 50's songs like Burl Ives, Ella Fitzgerald, Nat King Cole, etc.

What is your guys' favorite Christmas song? I think this one might be my favorite: