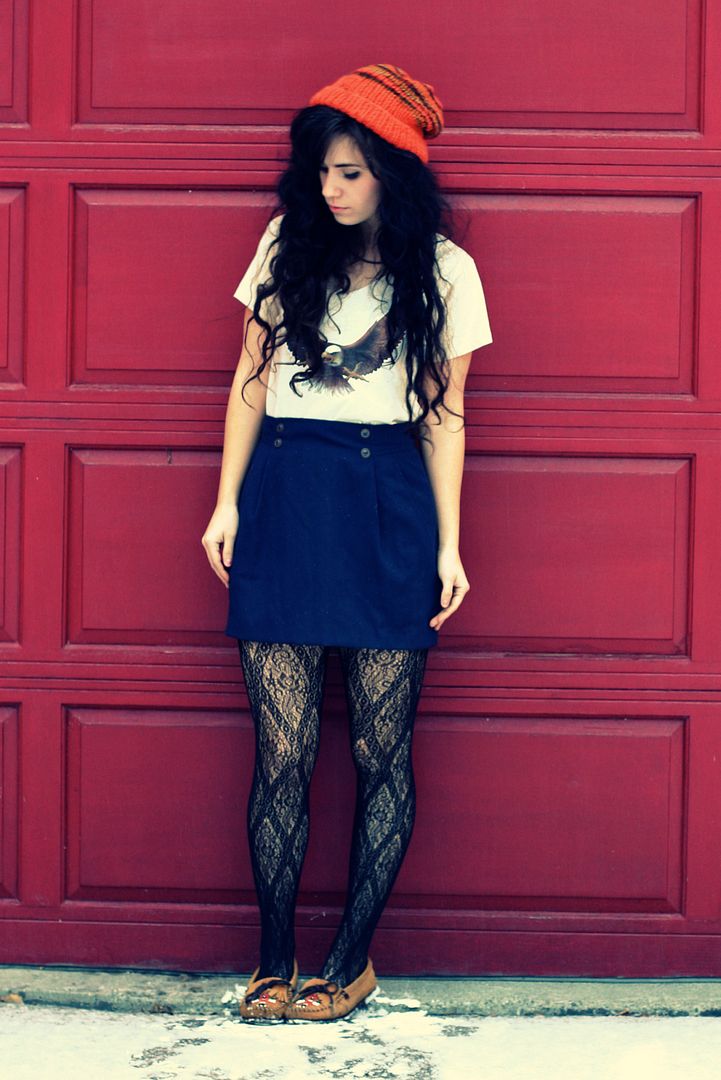 So apparently I was on the front page of Chictopia yesterday and
I didn't even get to see it
! Come on Chictopia! Unless people are lying to me... haha. Oh well.
I've decided I need to make friends with someone who will do my outfit pictures. I'm tired of the old tripod routine. Today I tried to get my little brother to do my pictures, but they were all out of focus. So I grabbed the tripod and did my own later. I'd like to go out and explore different place in the city to do photos, but the temperature is not conducive to such adventures. Hopefully when I move to San Fran it will be warm enough for adventures.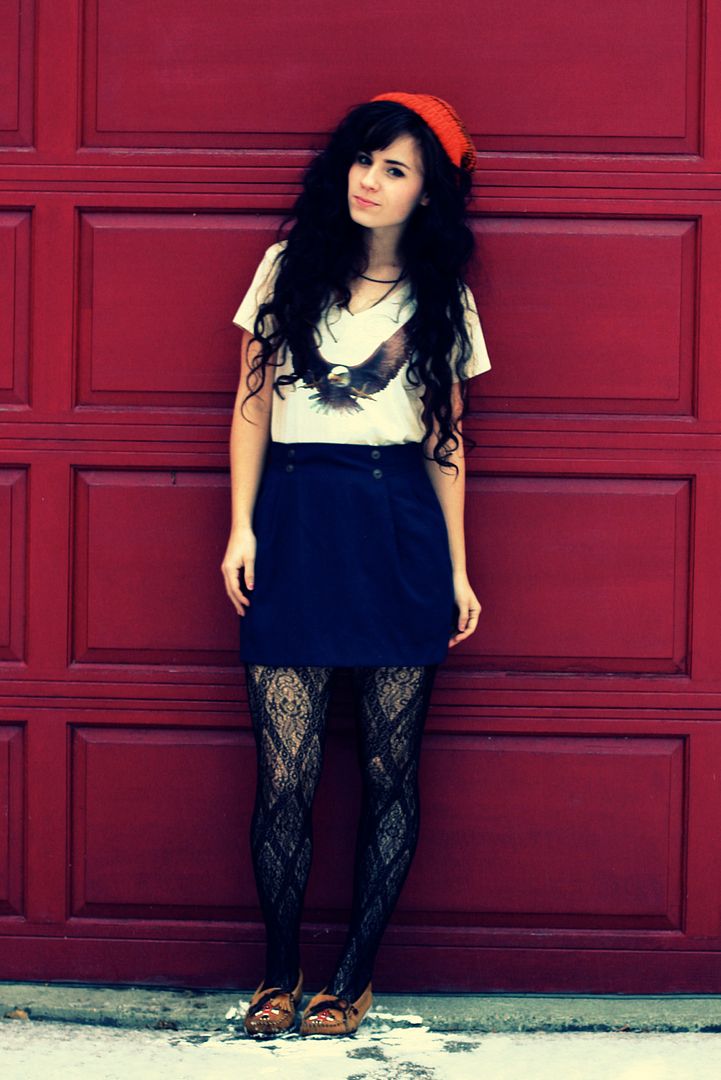 skirt/thrifted :: shirt/aviation shop :: tights/target :: hat/gma-made :: shoes/minnetonka
Speaking of photos, I took my 120 film to get developed today! I have no clue how old one of the rolls is, it could end up being a time-capsule roll. Then I filled my Holga with 35 mm, and I'm excited to see how it comes out. I've never done it before but I love how the image is over the whole film, including the sprocket holes.
P.S. I'm totally jealous that 13 year old Tavi gets to write for Harpers.