Mmm, sunday. A day for relaxation. I decided that, since it was a cloud-free day, I'd take advantage and tromp down to the lake for my photos today. I got this Rodarte for Target dress on Christmas, but I haven't yet had an opportunity to photograph it! I like it a lot, it's very fairy-like, though a little edgier in the black. I decided to take the bows off the shoulders. I love them on other people, but they just looked wonky on me. I'm gonna make one of them into a headband and maybe a necklace out of the other one. I was going to make them re-attachable, but I kinda just like the dress sans-bows so I think I'll keep it that way.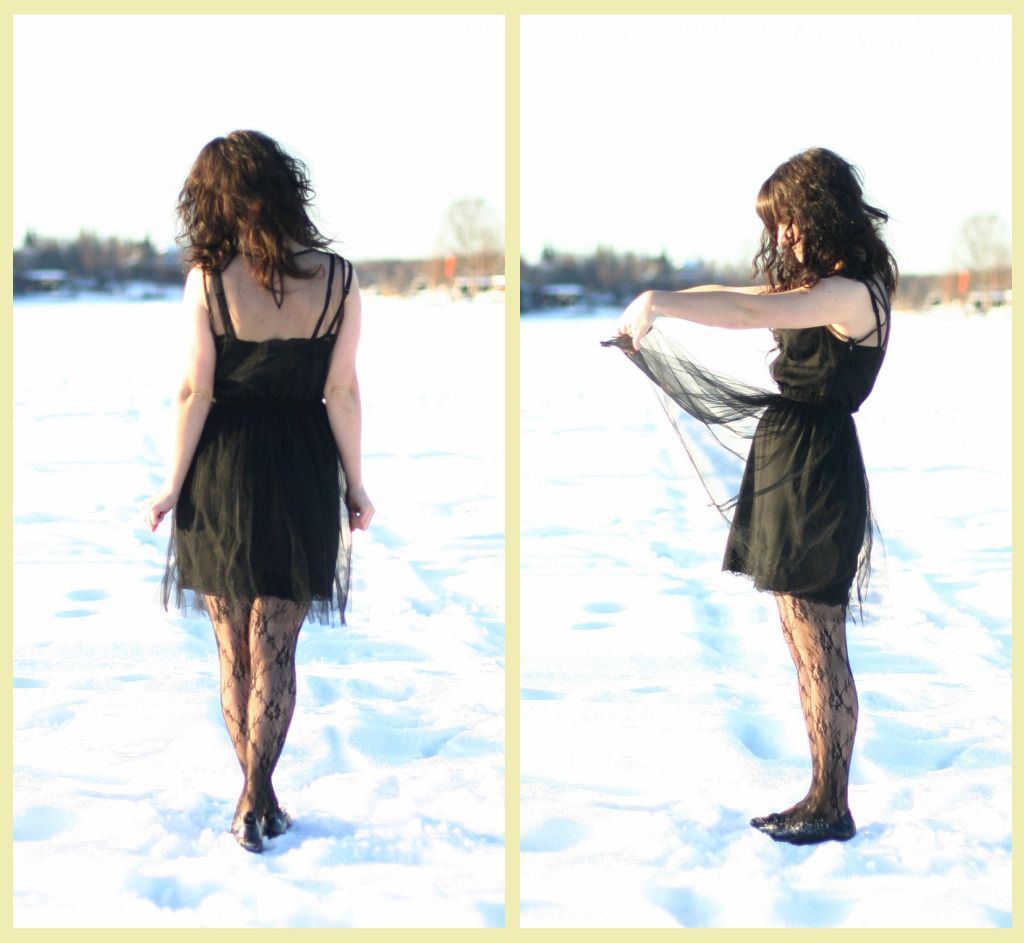 dress/rodarte for target :: tights/fred meyer :: shoes/target
Before you guys freak out about me flouncing around in the snow in minimal clothing, let me assure you that it was indeed freezing! 12 degrees fahrenheit, I believe. I'm pretty impervious to cold though, which I think comes from growing up in Alaska. I don't recommend laying around in snow to just anyone.
I think I'm going to go thrifting later tonight. Woohoo! Speaking of shopping, check out my second sponsor,
Wildcatters
! The lovely Katy from Wildcatters
sent me a necklace from her shop a couple
months ago, and I love it. It's really lovely. Stop on over and check out her wonderful handmade jewelry!