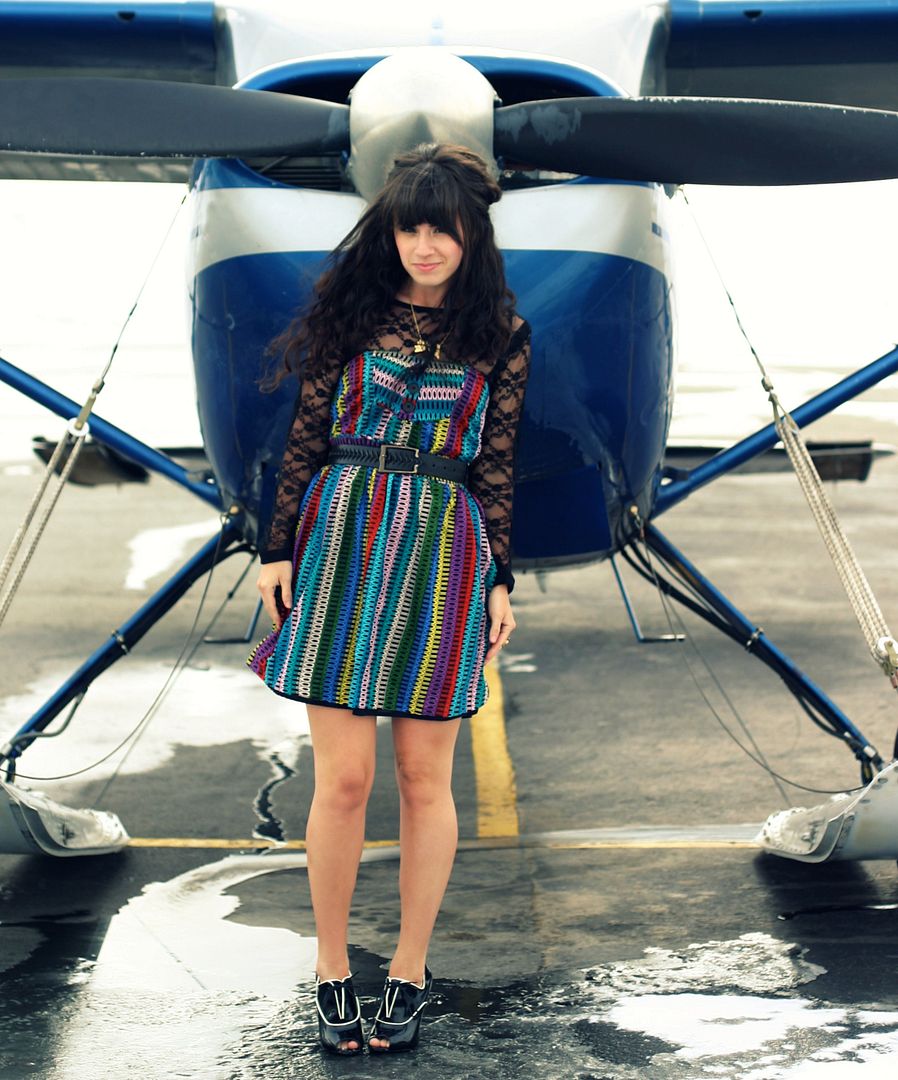 Do you guys ever buy something thinking, "oh man, I love this! It's perfect!" and then you get home and you're like, "I have no clue how to wear this..."? I bought a black bodycon dress with lace sleeves back on black friday thinking how I had wanted one for a while, but it turned out that it was just a little bit too big so unless I get it altered, it doesn't really fit just right and makes me feel uncomfortable. But! A couple nights ago I decided to try and layer it underneath other dresses and it was like a whole new universe opened up before my very eyes. I want to wear it every day now with all my other dresses. I love how the lace just makes any frilly dress just a little bit edgy. Amazing! When I got this rainbow dress from the
Delightful Dozen
swap, I just knew I had to wear it with my lace bodycon dress.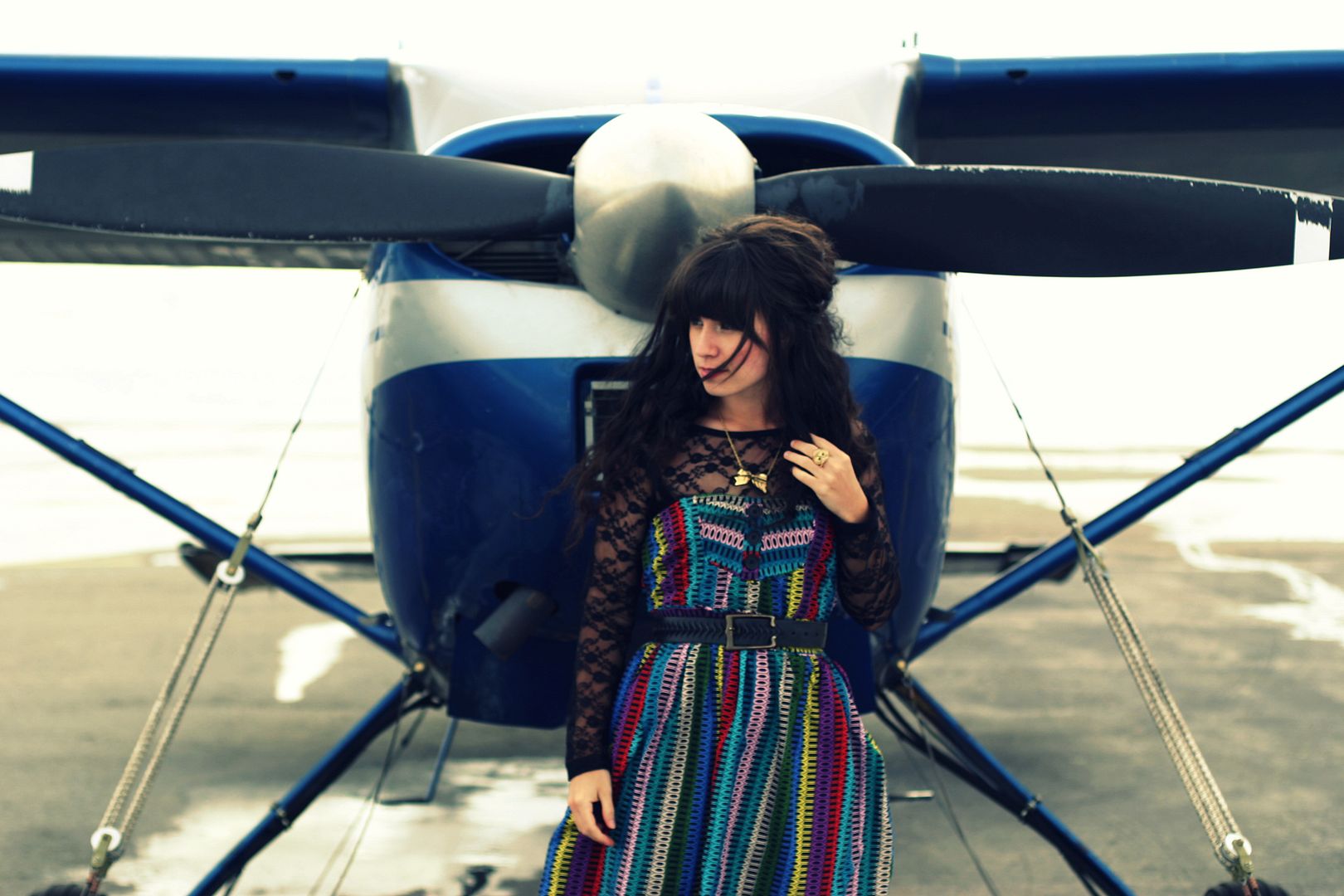 It's funny how one little thing can totally spruce up your wardrobe, or make you see your wardrobe in a whole new light. I like that it's getting warm enough now to wear bare legs without people thinking I'm totally crazy. Okay, I realize most of you would consider below 40 degrees "crazy," but I feel spring in the air, people! The eau de printemps is slight, but by jove, it's there, I say! Look! Dry pavement!
Dry pavement means greater latitude in my footwear choices! The days of wearing snow-practical shoes are nearly behind! I found these shoes at F21 on sale for like ten bucks.. which wasn't the best part. Best part: they actually fit my feet. What?! Okay, well, they're technically a size and a half too big, but they lace up, which means I can lash them down to my baby feets! I really want a pair of these cute Seychelles, but they are a size and a half too big at their smallest size too, and I'm not willing to spend a hundred bucks to find out if they'll fit. Alas.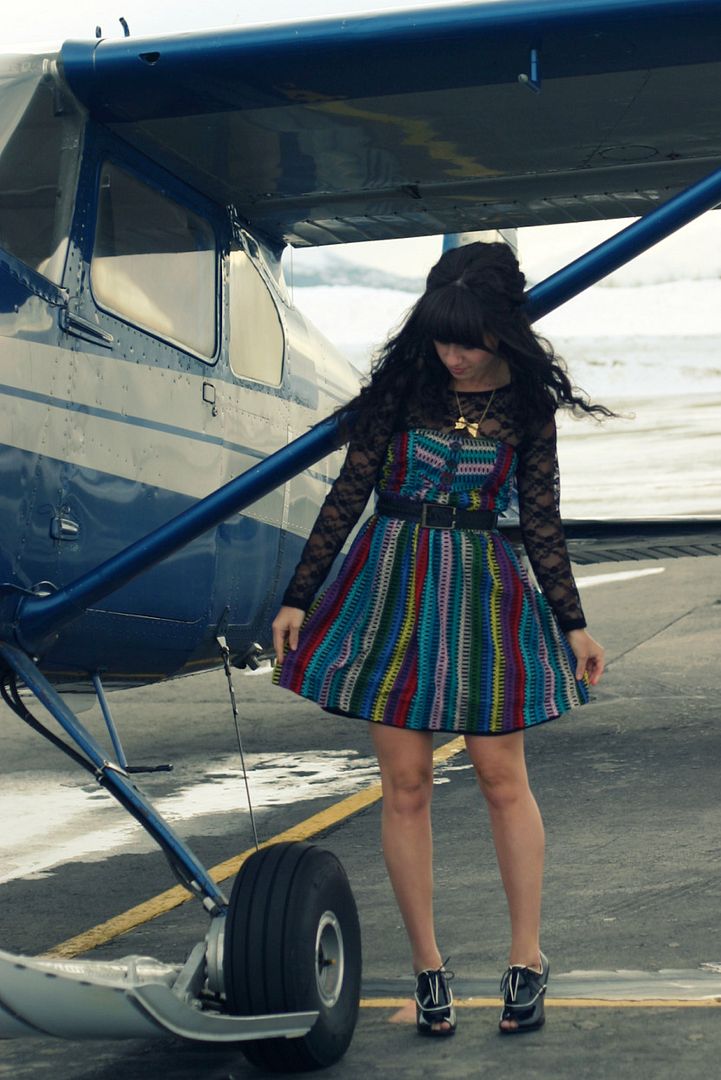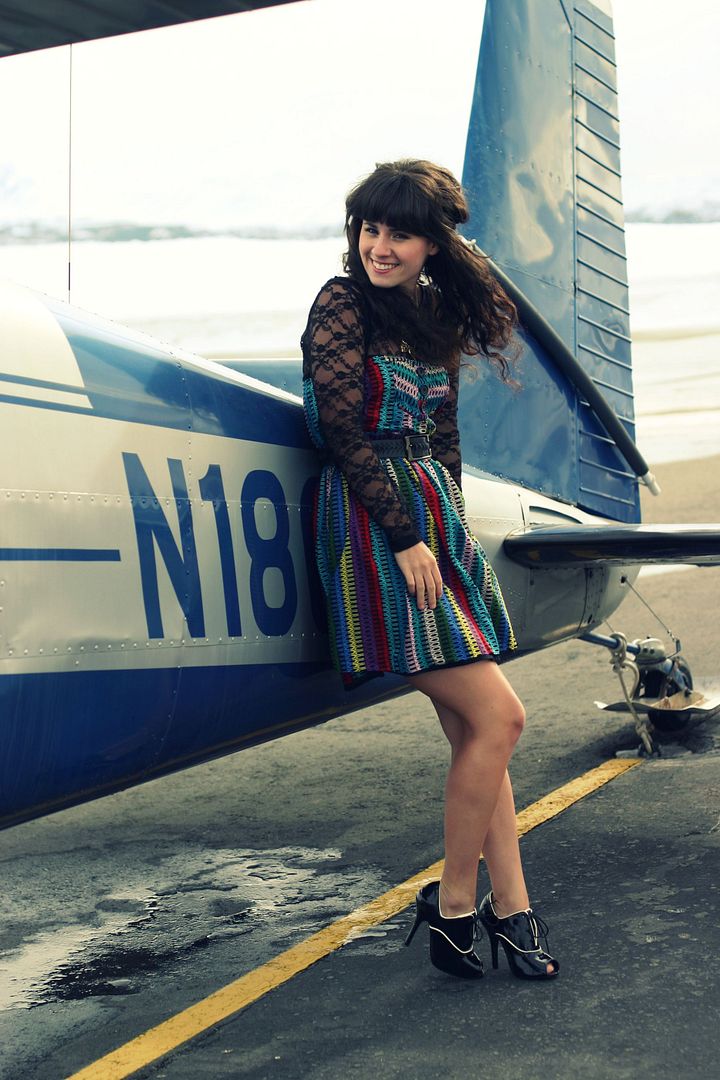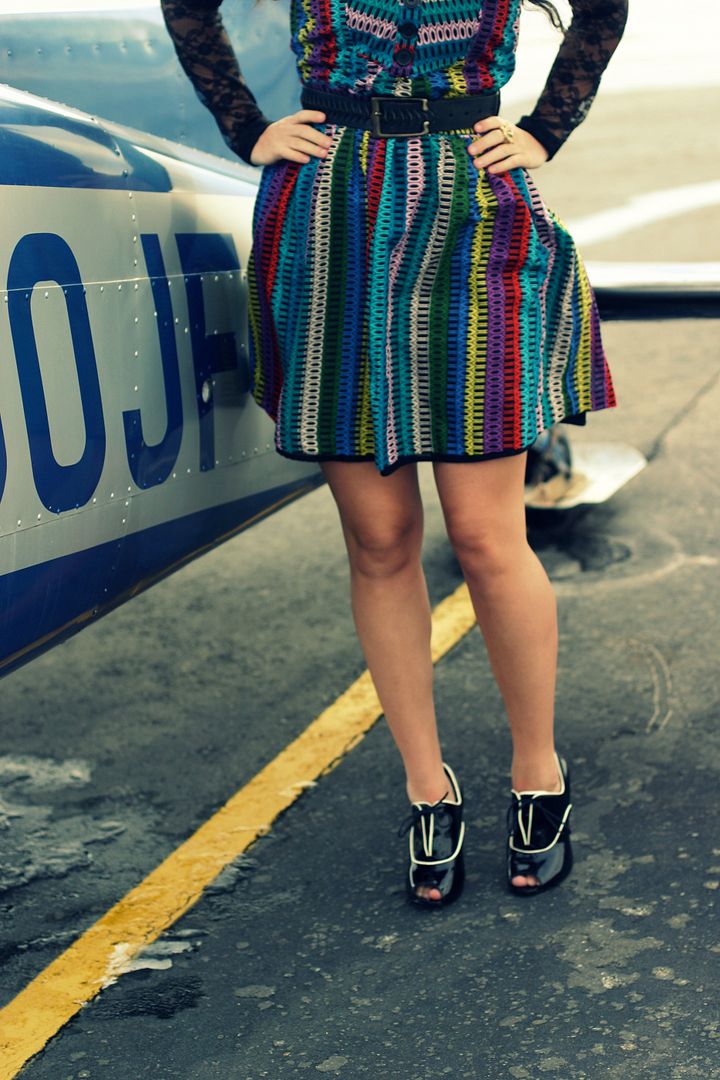 dress/modcloth (via JenLovesKev) :: lace bodycon dress/lulu e. bebe :: shoes/F21 :: necklace/shop in Kihei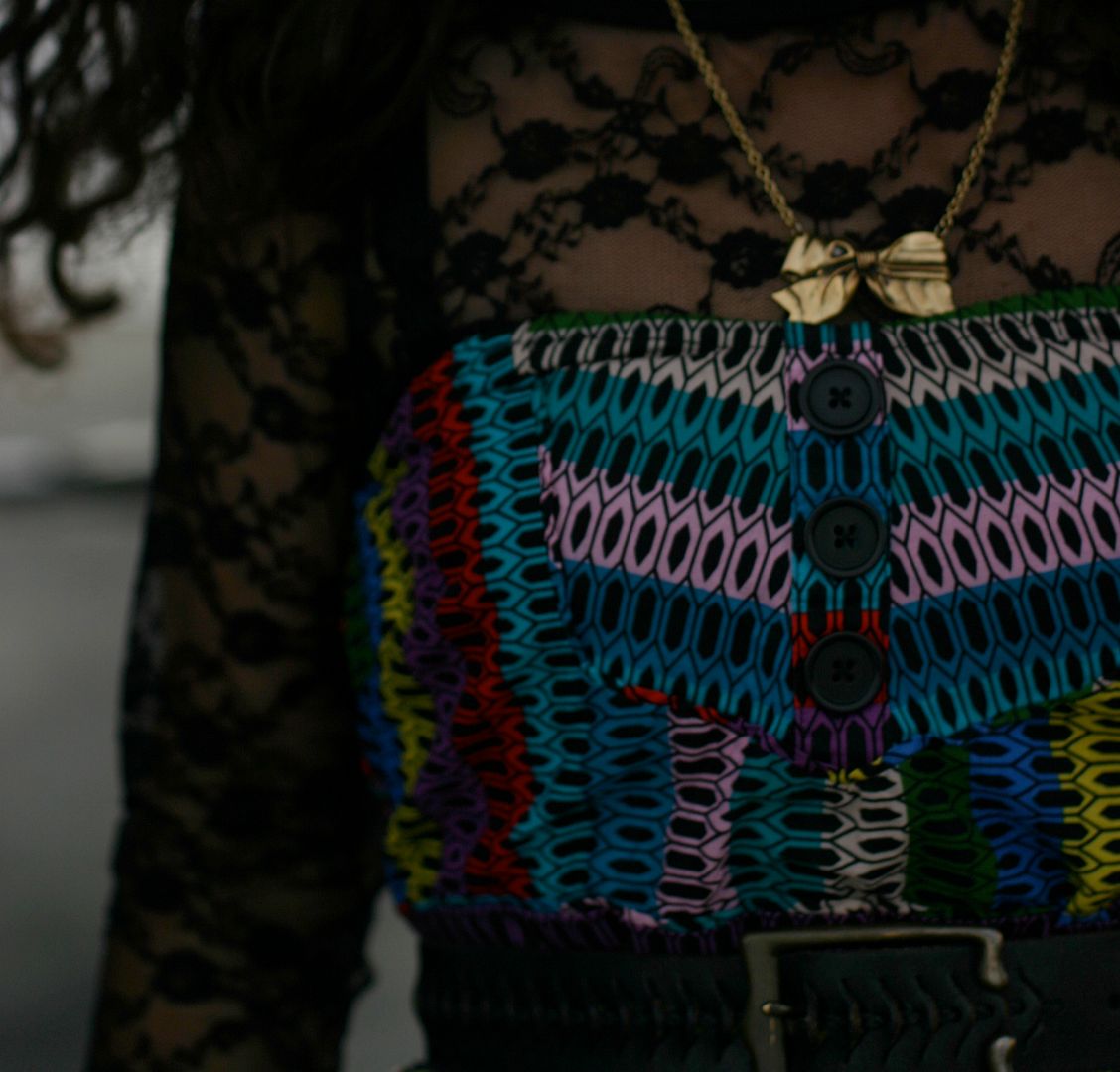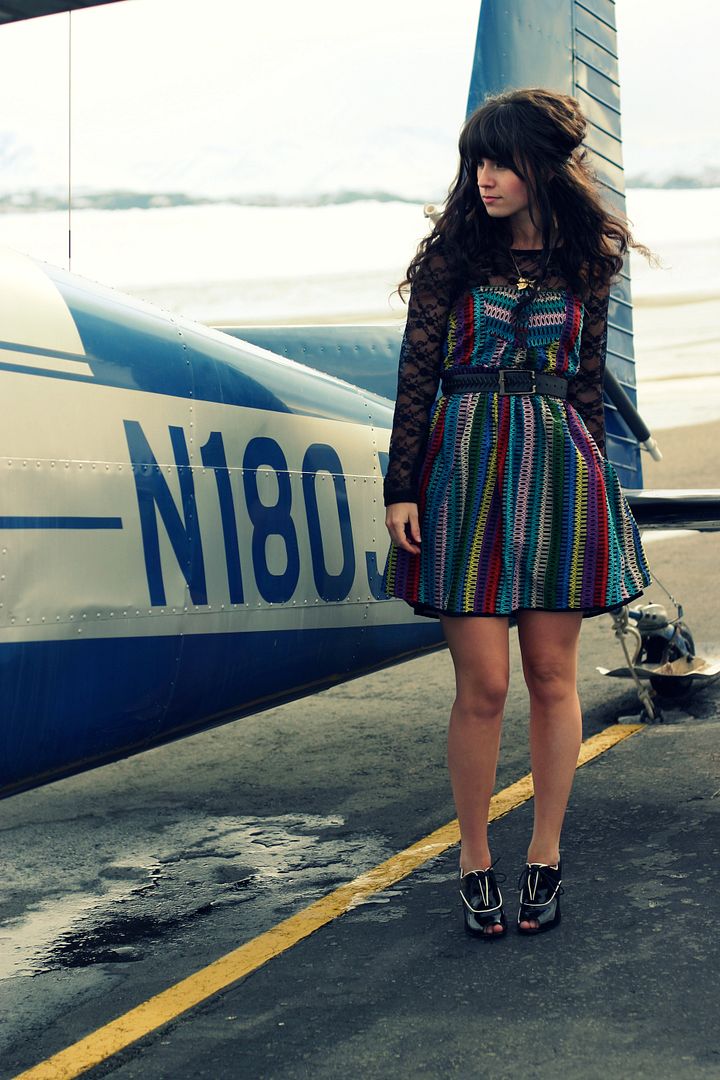 Last but not least, a few bullet points to note:
If you're on Chictopia and you're as much a fan of Keds as I am, submit your photos to the

Keds Style Gallery

! Also, Chictopia is having a

Keds contest

too! I only have a blue pair of slip ons, but I've been pining for a pair (or multiple pairs) of the classic lace up sneakers

for years

. One in every color please!