I want to thank you guys for all the wonderful things you've said about my new hair color! I was pretty nervous to do it. I've never dyed my entire hair a different color, so it was a big step to change things up. I really love the red but eventually I'll go back to the dark. I'm way too low maintenance and frugal to keep up all the roots and stuff that go along with dyed hair. It was one of those things where I knew I would eventually go back to my real color, but I've always wanted to have red hair, so why not now? Maybe one day I'll have a redheaded daughter and I can live my redheaded life vicariously through her, haha! My mom and brother both have this exact same color of red naturally, so I'm rooting for genetics to be on my side.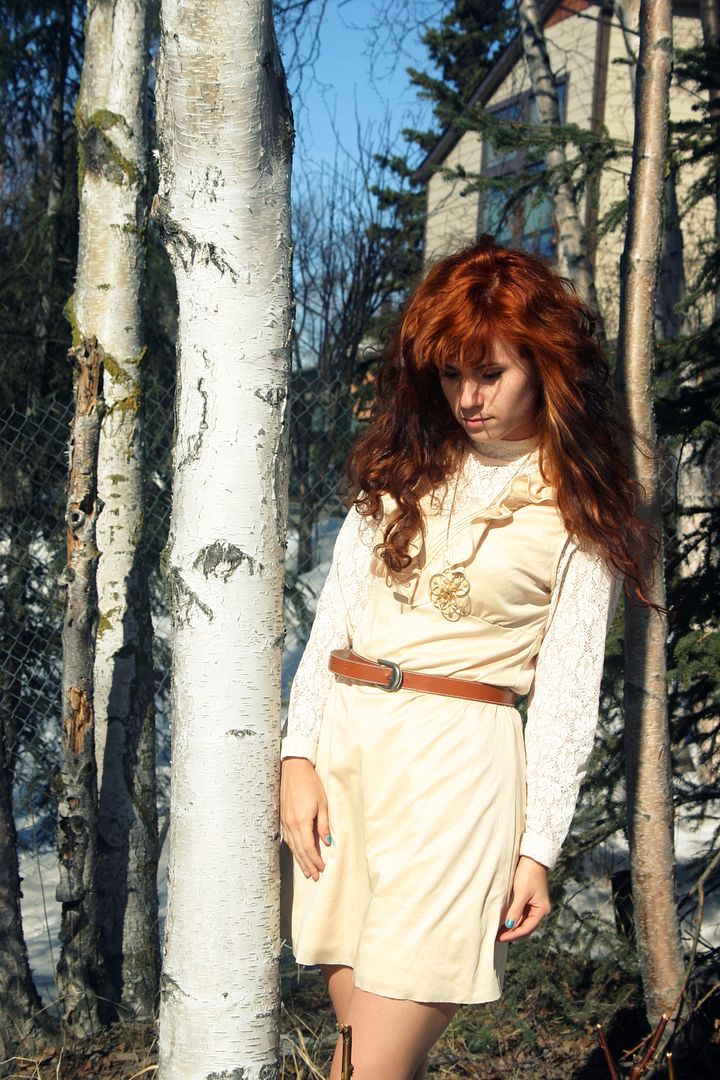 I got this dress like two weeks ago from Mel of
Idee Geniale
and I could not for the life of me figure out how to style it! Instead of just sending it on to the next girl on the
Delightful Dozen
list, I decided to just hold on to it for a bit and see if anything came to me. I've never really worn a completely neutral outfit so I thought I'd try it out with this dress. I guess this continues my cutting-off-vintage-dresses trend lately, even though I wasn't the one doing the cutting off this time.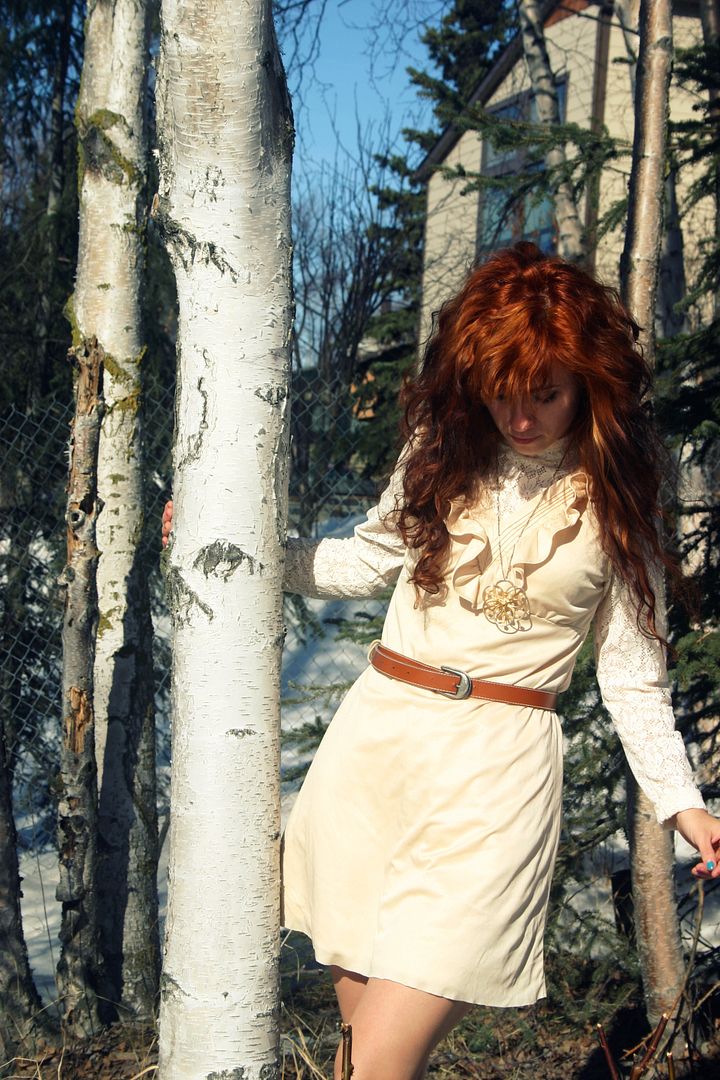 dress/vintage from Mel via Delightful Dozen :: lace top/vintage