I have a feeling my legs will become canvases for tiny scratches as the summer progresses. My favorite wooded photo location is infested with pokey little thorny sticks.
Well, the weekend has come to a close. I feel like that Loverboy song, Working for the Weekend, haha. I went out on Friday night with my friend Rebecca. We went up to the bar at the top of that super nice hotel, you know, trolling for swell fellows. We actually ended up meeting some guys, two of which latched on to us like velcro. I so am not into meeting guys at bars, well, I'm not really into meeting guys at all at this time in my life. It was funny though. It was nice being social, I guess. If you're a boy, you should know that my company usually costs about two or three rum and cokes. Phone number not guaranteed. I know what I like.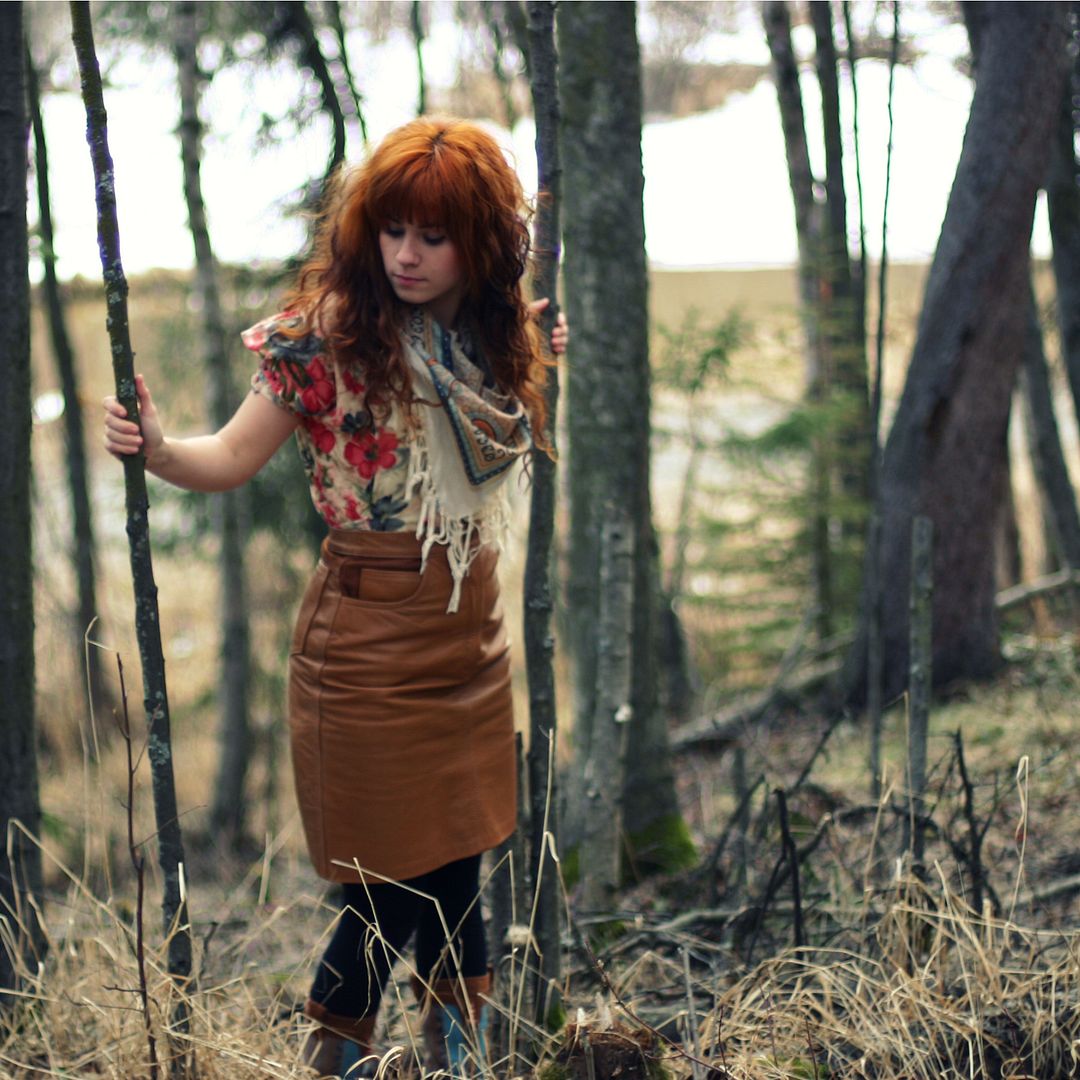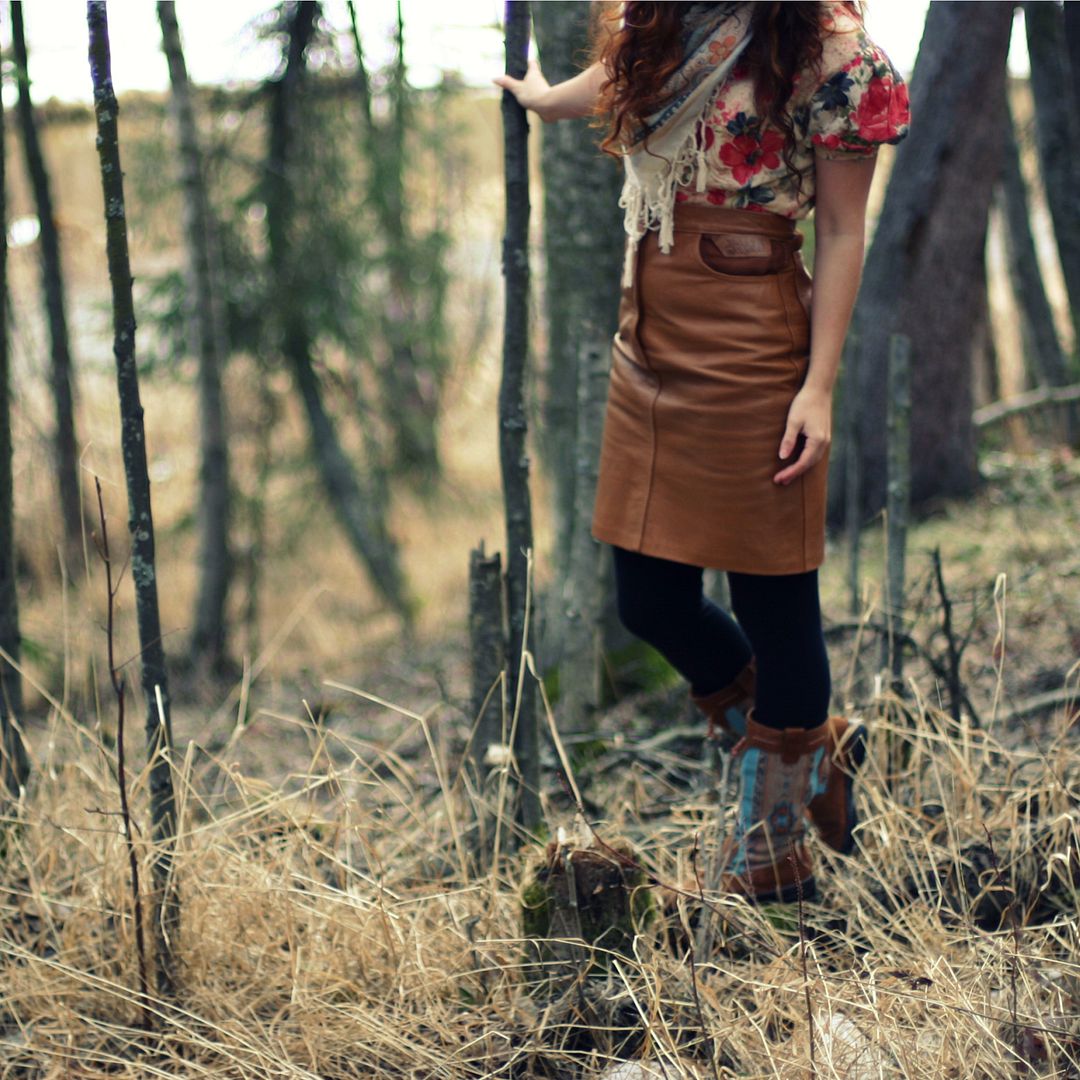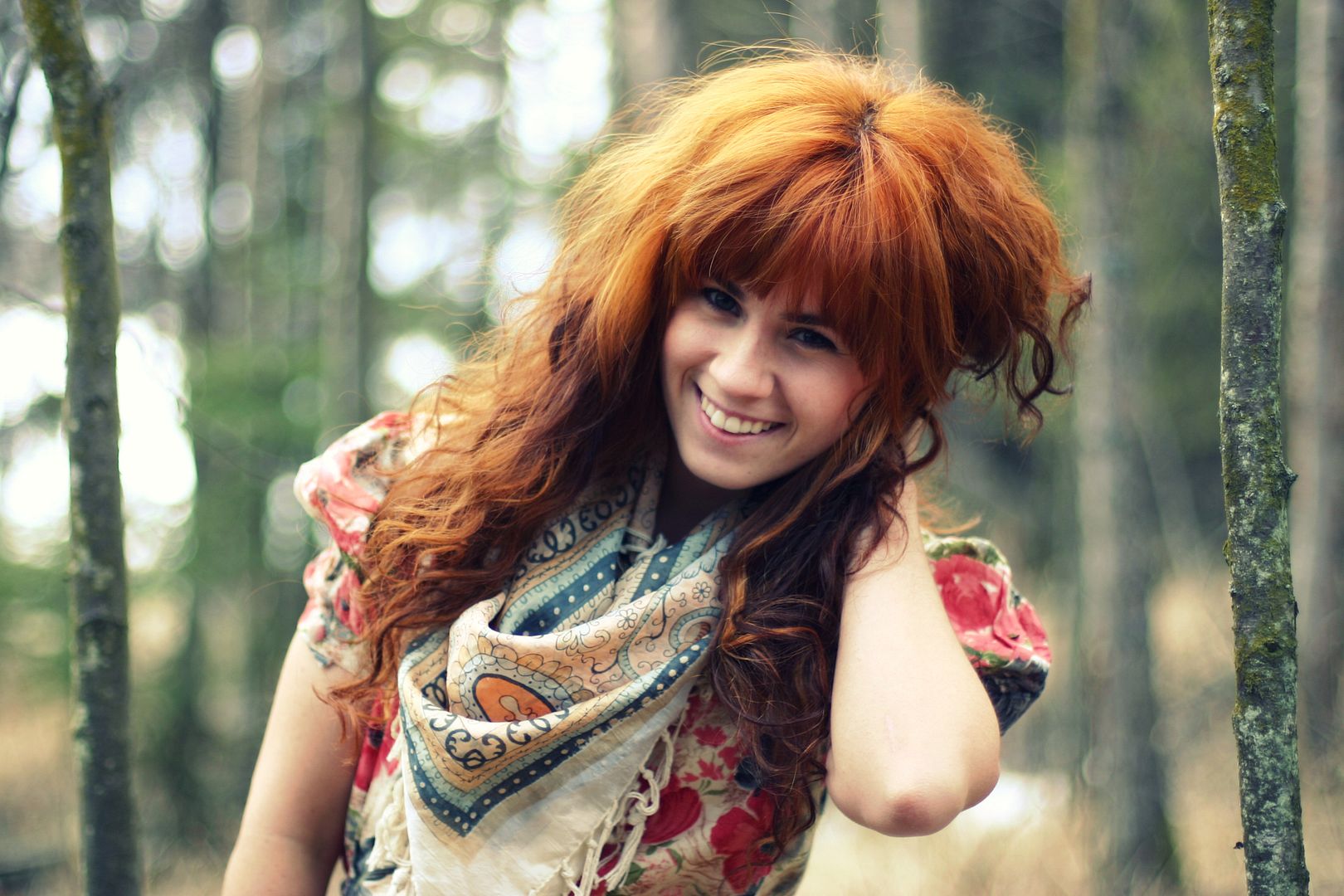 scarf/from Tieka :: boots/minnetonka
I went thrifting this weekend too. Found some pretty neat things. Some florals! Speaking of florals, I absolutely adored this dress on Tieka, so I was thrilled when she sent it over to me! I always love re-envisioning dresses as tops or skirts. It seems to really expand a wardrobe. I've been kind of in a rut lately, so I'm hoping that looking at my closet with new eyes will freshen things up. Also, it hit 50 degrees here today, so we had a good melt. Hopefully the trend will continue and summery times will ensue.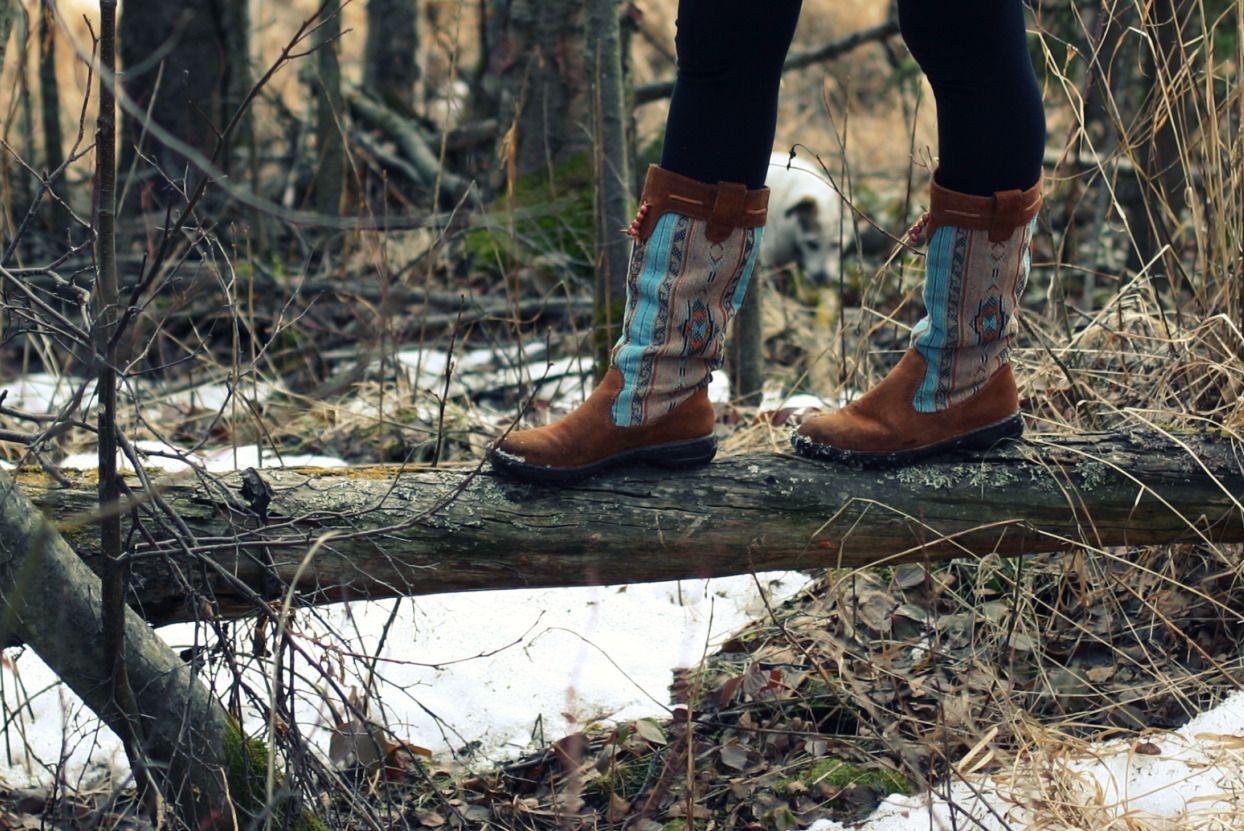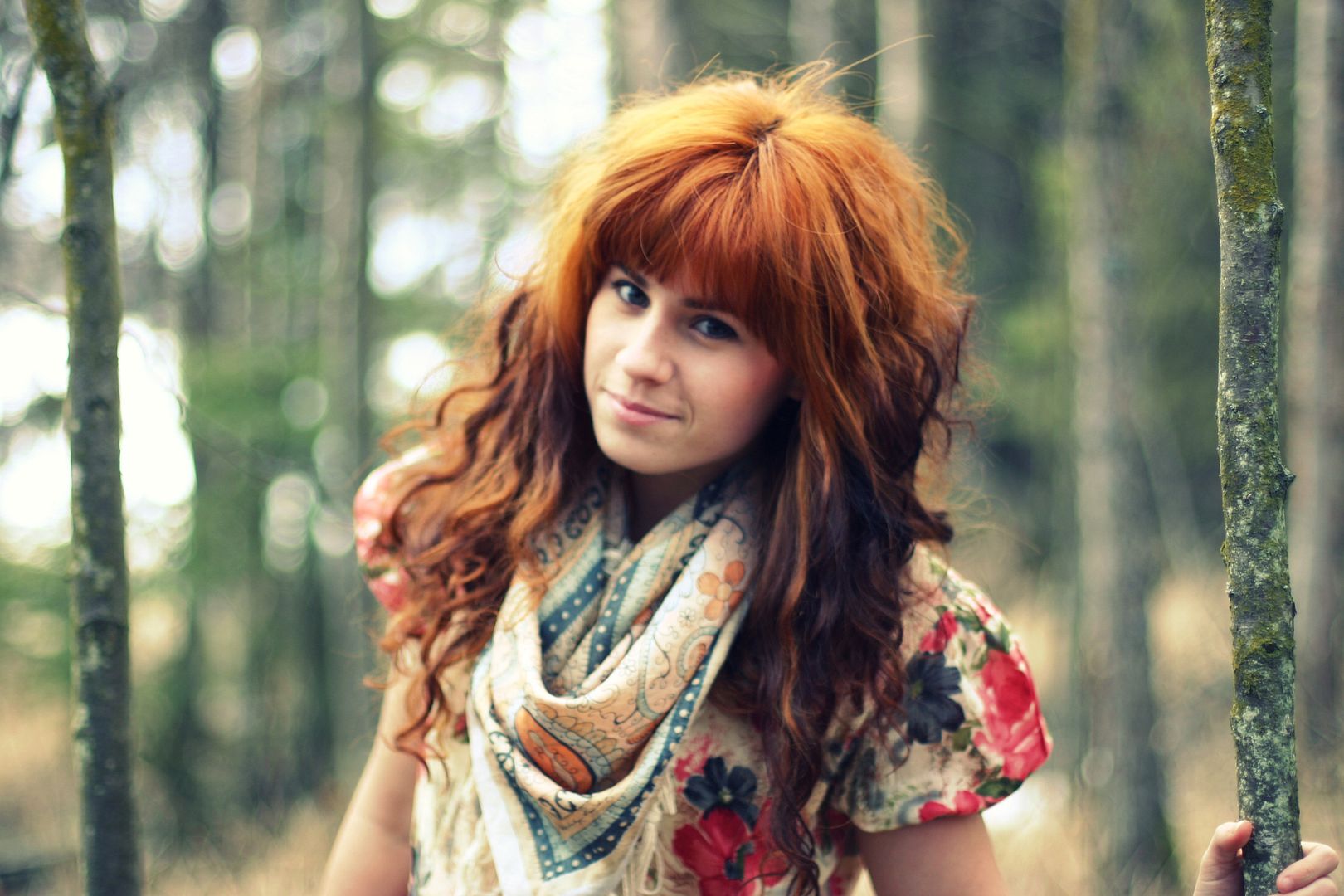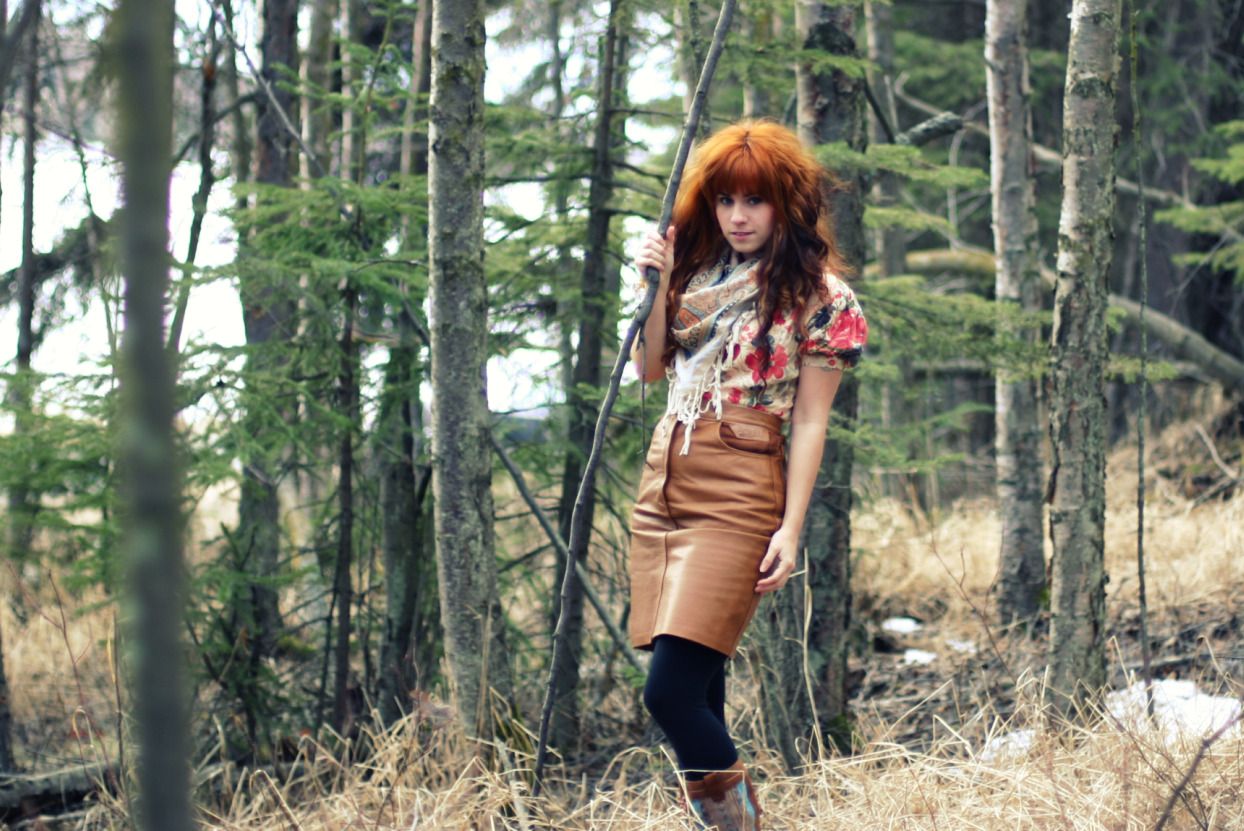 I've been really wanting to splurge on some new vintage pieces, but I'm trying so hard to save money. But maybe I can live vicariously through you guys. I thought I'd share some of my favorite vintage shops online. For now I'm stuck scrimping and saving and window shopping. My next paycheck is going towards school loans instead of Winnebagoing, so I'm trying hard to resist superfluous spending.
Oh, and before I forget. I'm working on opening up a sort of "shop my closet" type thing. I was lazy this weekend and haven't finished it up, but I hope to share it with you all very soon!