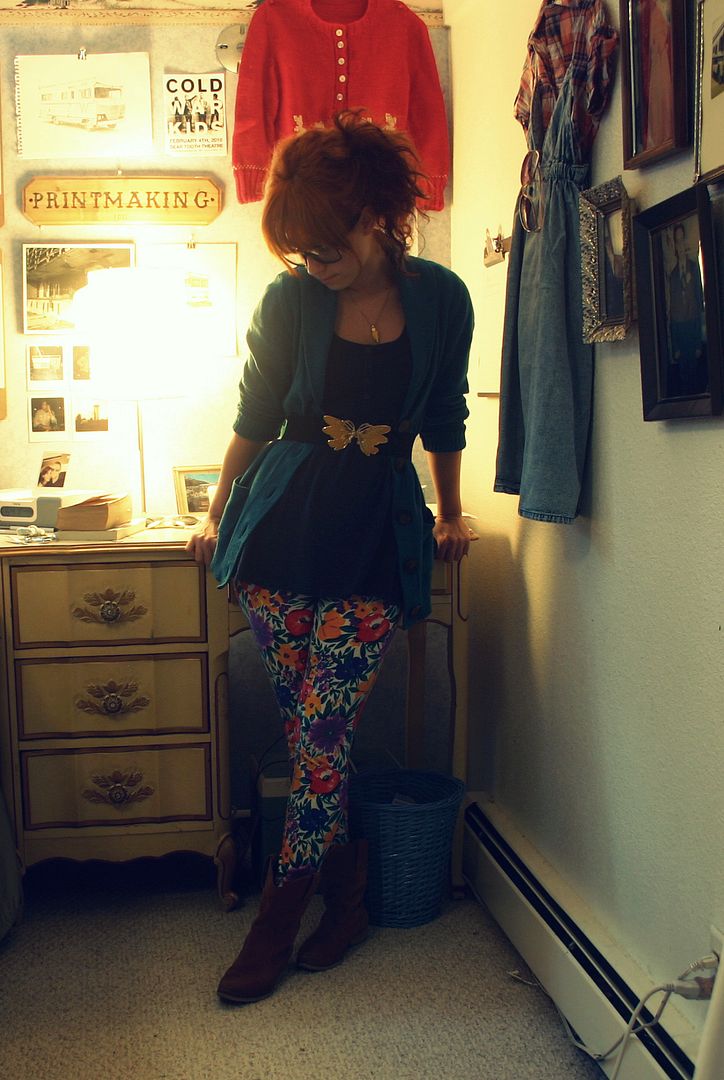 Halfway through work today I realized that I'm dressed like a 2nd grader. I take my shoes off at work too (because I have to curl up in my chair- short legs...), so I was prancing around in my floral leggings and sock feet. Thank God I'm not working at some stuffy corporate job, clearly I would not fit in. Today my coworker was sick, which I felt bad about but I was stoked to listen to my own music all day. Jim Croce radio on Pandora is amazing. I was dressed like an 8 year old and listening to the music of a 50 year old.
Today it was kind of yucky outside. April is downright ugly in Alaska. Everything turns the most drab and depressing color of brown. In other places, spring is like a girl who turns from adolescent to young adult seamlessly and gracefully. In Alaska, she has frizzy ugly hair and unkempt eyebrows and boys don't like her in jr. high, but then she becomes so radiantly stunning and exotic in the summer of her adulthood that other places pale in comparison. Maybe that's why I like it here so much. I was very much the awkward, big haired girl who liked boys but wasn't liked back. Okay well, the last part hasn't really changed that much, haha! At least now my hair and I get along! Well, that evolved from a comment on the weather to a psychological evaluation.

cardigan/old navy :: top + leggings/thrifted :: boots/target
belt/courtesy of ModCloth :: necklace/handmade :: glasses/wet seal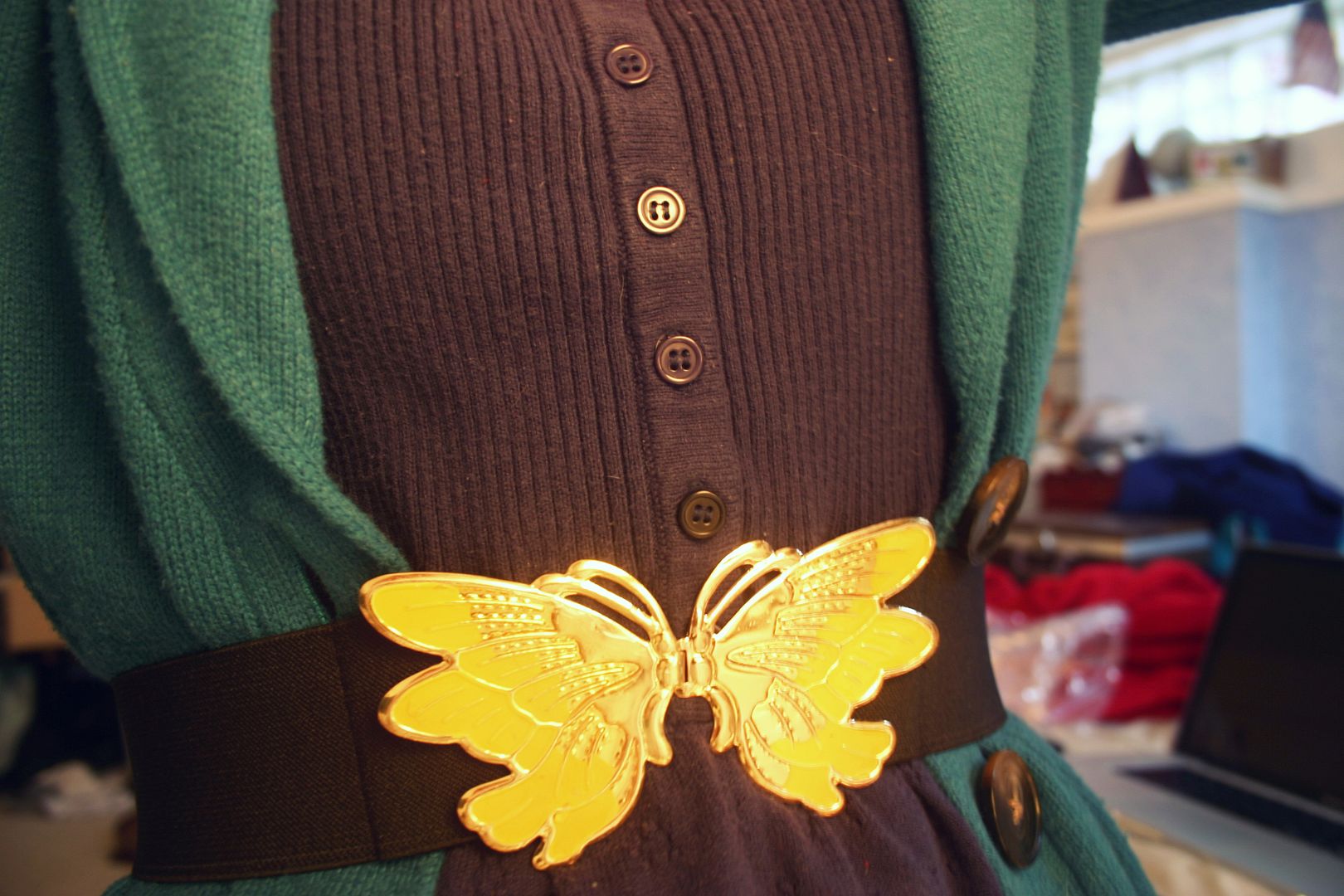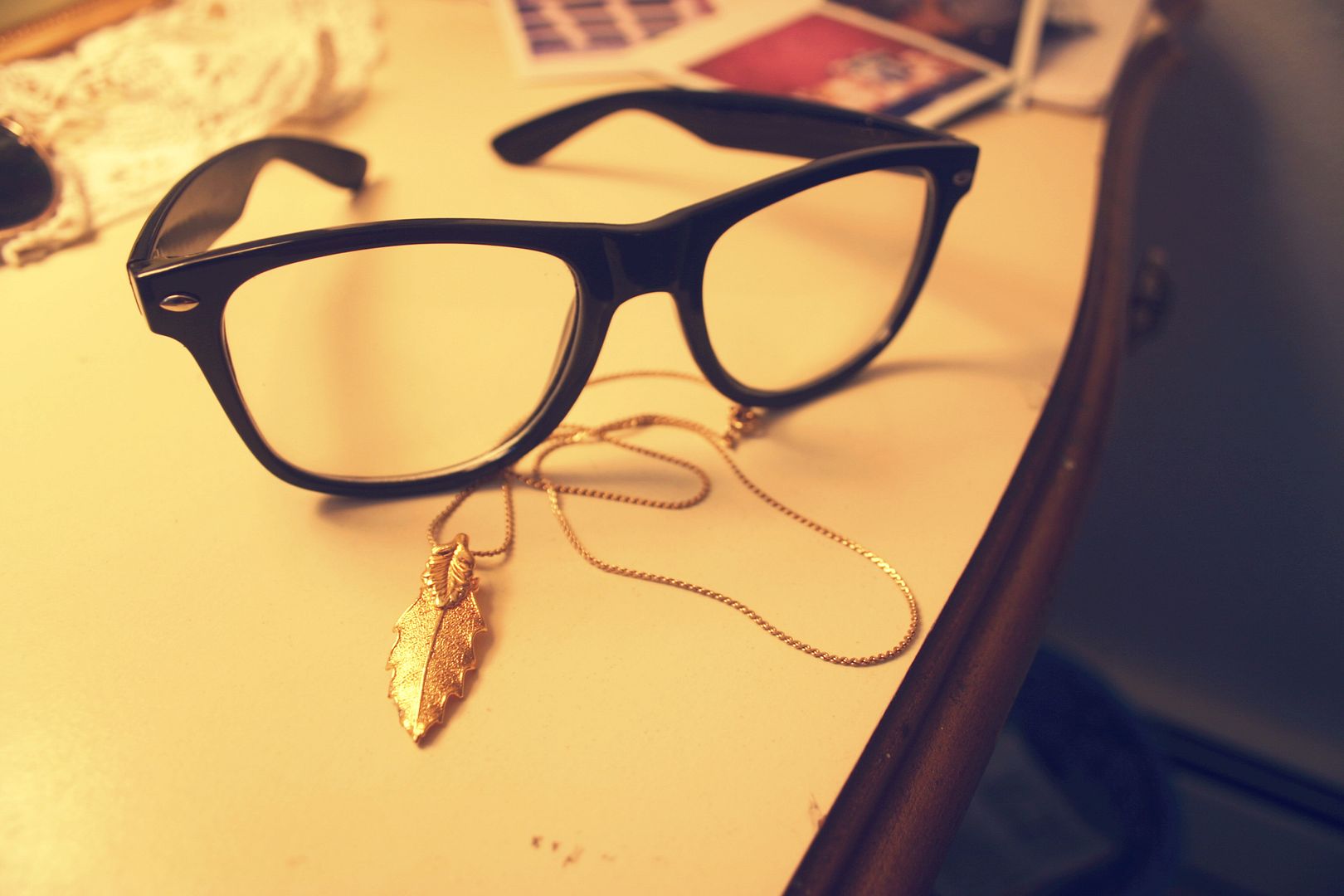 This butterfly belt came in the mail today and I had to put it on the second I got it out of the packaging. It's so whimsical and spring-y that it goes perfectly with my floral leggings! With my leaf necklace and green cardigan, I'm a veritable spring garden! Even if the rest of the state is a brown muddy mess...
FYI all you vintage shoppers out there: One of my sponsors,
Vintage Strings
, is offering a 15% discount with the promo code
delight15
. Just include the promo code in a message to the seller at checkout and you'll get the 15% discount as a refund.
ModCloth is a sponsor of Delightfully Tacky