So I was asked what I do for makeup, and I have always been too chicken to make a video but I thought I'd give it a go and show you all my makeup "regimen" (if you can call it that). It ended up being hella long, so kudos to anyone who can make it through me being a silly goon for a quarter of an hour. If I do another one I'll try to made it shorter...
Here is a list of the makeup I use, since I don't think I told you exactly what products I use. If you click the link, it'll take you where you can buy it! Most of my stuff is by Motives, so you can also click the Motives link on my side bar and look through their other products too.
The winner of the Vamp Lipstick giveaway is...
Here's the gorgeous outfit she created on
Couturious
!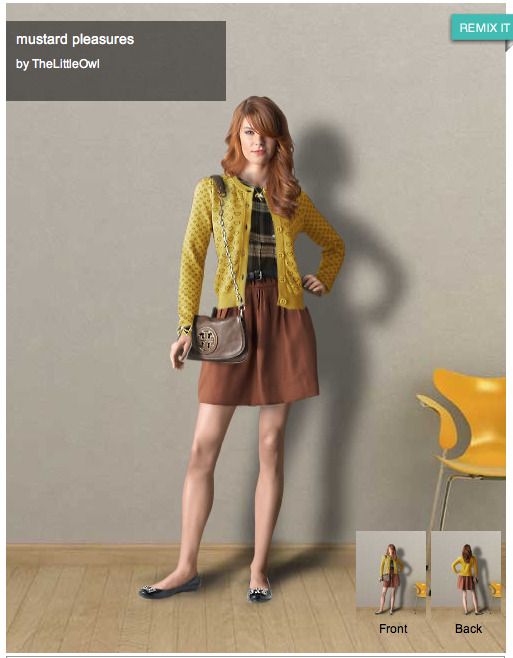 My wallet is doing that thing again, where it creeps out of my purse and towards my computer screen. They have super cute
necklaces
and
rings
. Animal rings! Too much fun!
Also, I want to debut my "shop my closet" thingy! I'll try to keep it updated, and I'll let you guys know when I put new stuff up. Hopefully the "buy it now" buttons work. I've never done it before, so I'm sure they'll be kinks to work out. Make sure to pick where you want the item to be shipped - US or International - before clicking "buy it now." Lets see if this works!
Oh, and just one more order of business... I made an FAQ page and I tried to include the questions I'm most often asked. If there are any more questions you'd like me to answer, let me know and I'll try to include them!