I was tromping my little self down to my usual photo location with my camera and tripod in hand when I turned the corner to see a new vehicle present! There was some newer model SUV parked right by my favorite old Ford photo pal, and the truck was on. The lot next door where the truck is parked is now up for sale and they removed the truck from the lot, presumably to make the lot more visually appealing. Alas, my recent favorite photo companion is no longer there. When I was taking these pictures I was being a creeper and watching them move the truck from behind the veil of some woods. Oh well, it will force me to be more creative in finding photo locations.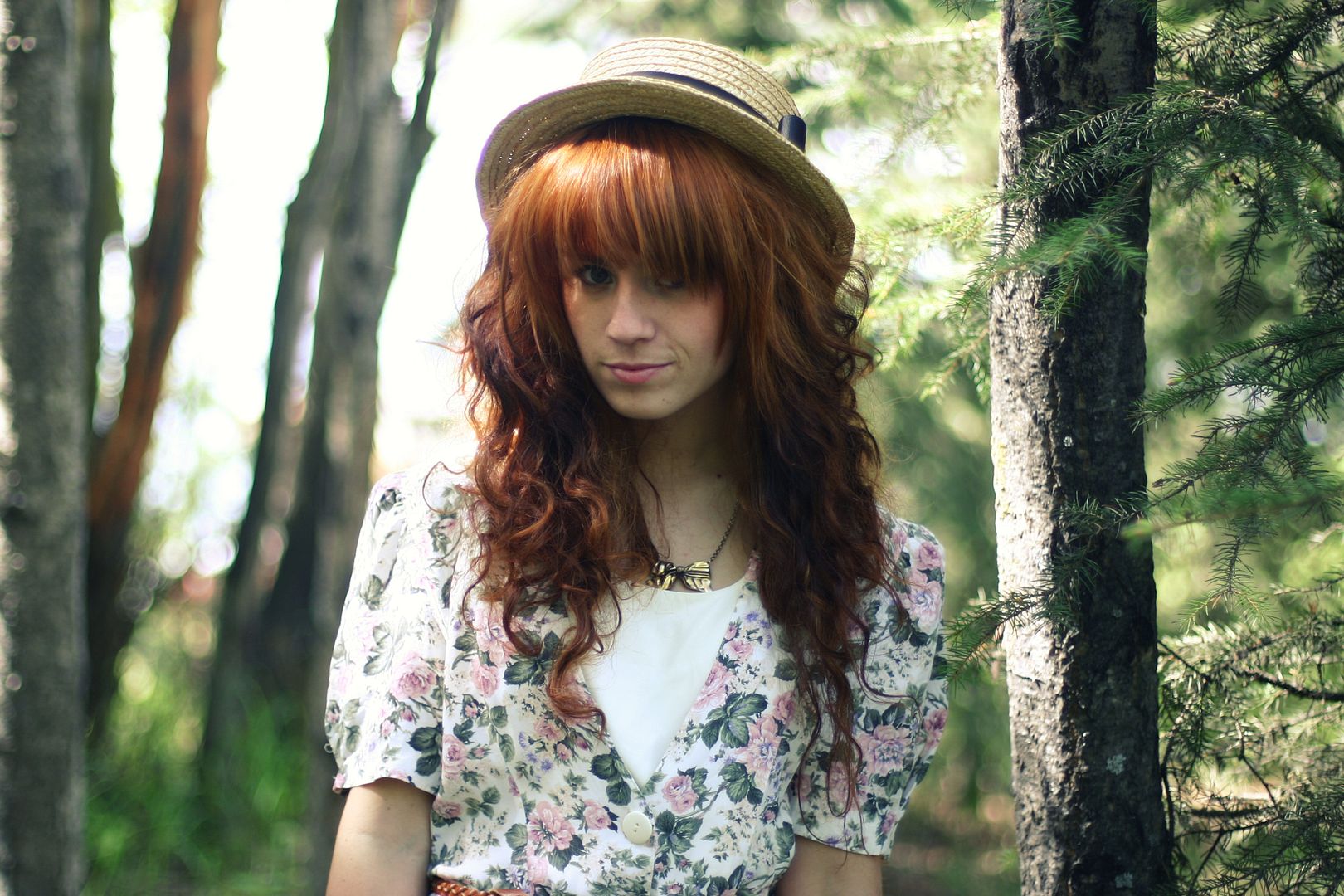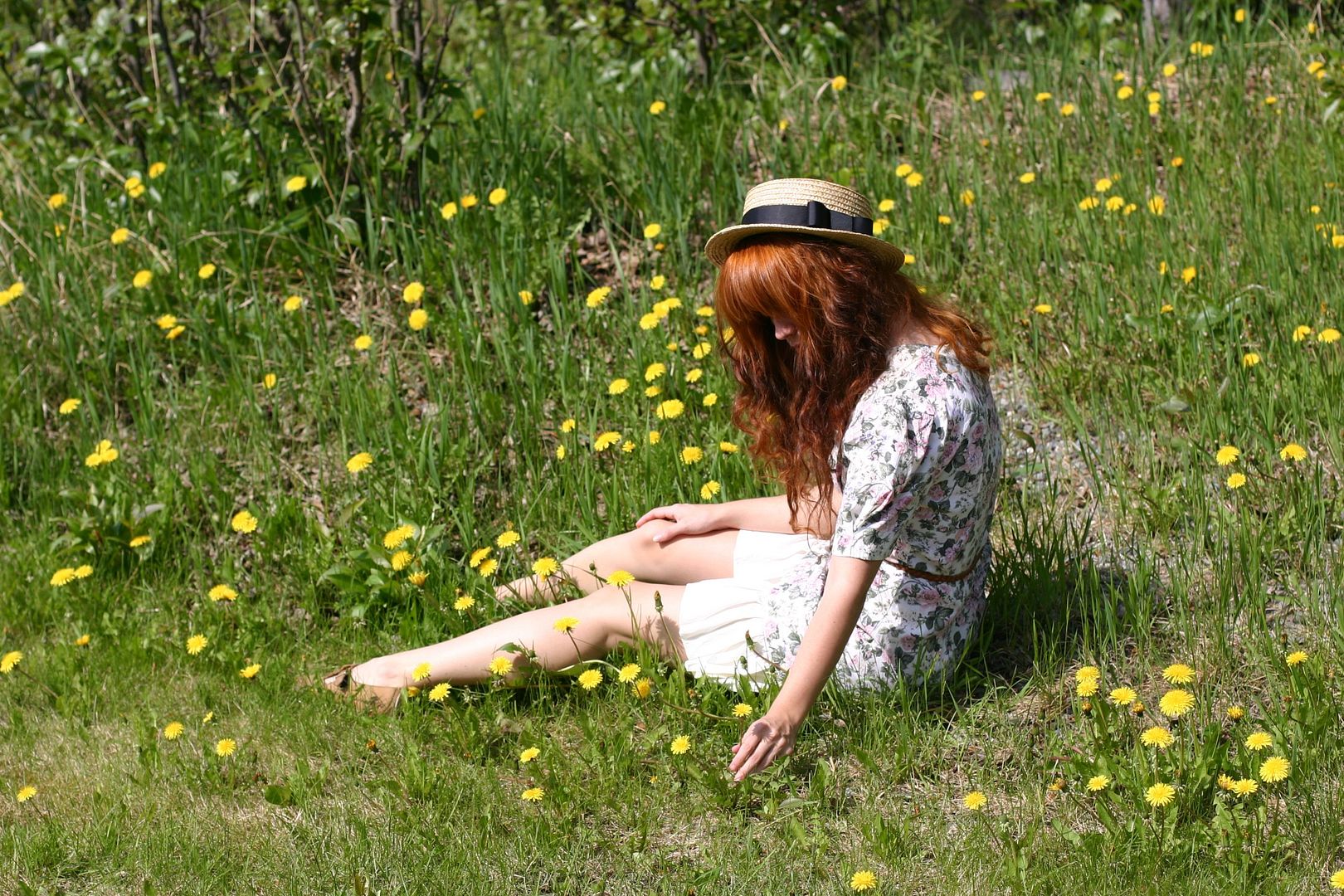 dress/thrifted :: shoes/thrifted :: hat/claire's :: necklace/shop in Kihei :: belt/forever 21
I found this dress at Value Village a few weeks ago and I just loved how wacky and eighties it was. The pleats, the shoulders, the bib. Yeah, that little white part on the bust is a BIB. A bib! I'm like, you couldn't design the dress so that you didn't have this odd flap of fabric to cover my boobs? Haha. I'm tempted to just take it off and wear a camisole underneath. Though, I'm not sure I am going to keep it. I'll probably just sell this one. I can't picture myself wearing it out and about. Speaking of selling stuff, I'm going to be having a huge virtual garage sale probably at the end of the summer to clear out my closet since I'll be downsizing to the Winnebago closet, so get ready for that. I have acquired so many things this winter, I really need to purge my closet. I'm such a pack rat though, I keep everything and have a hard time letting go. Perhaps it'll be cathartic.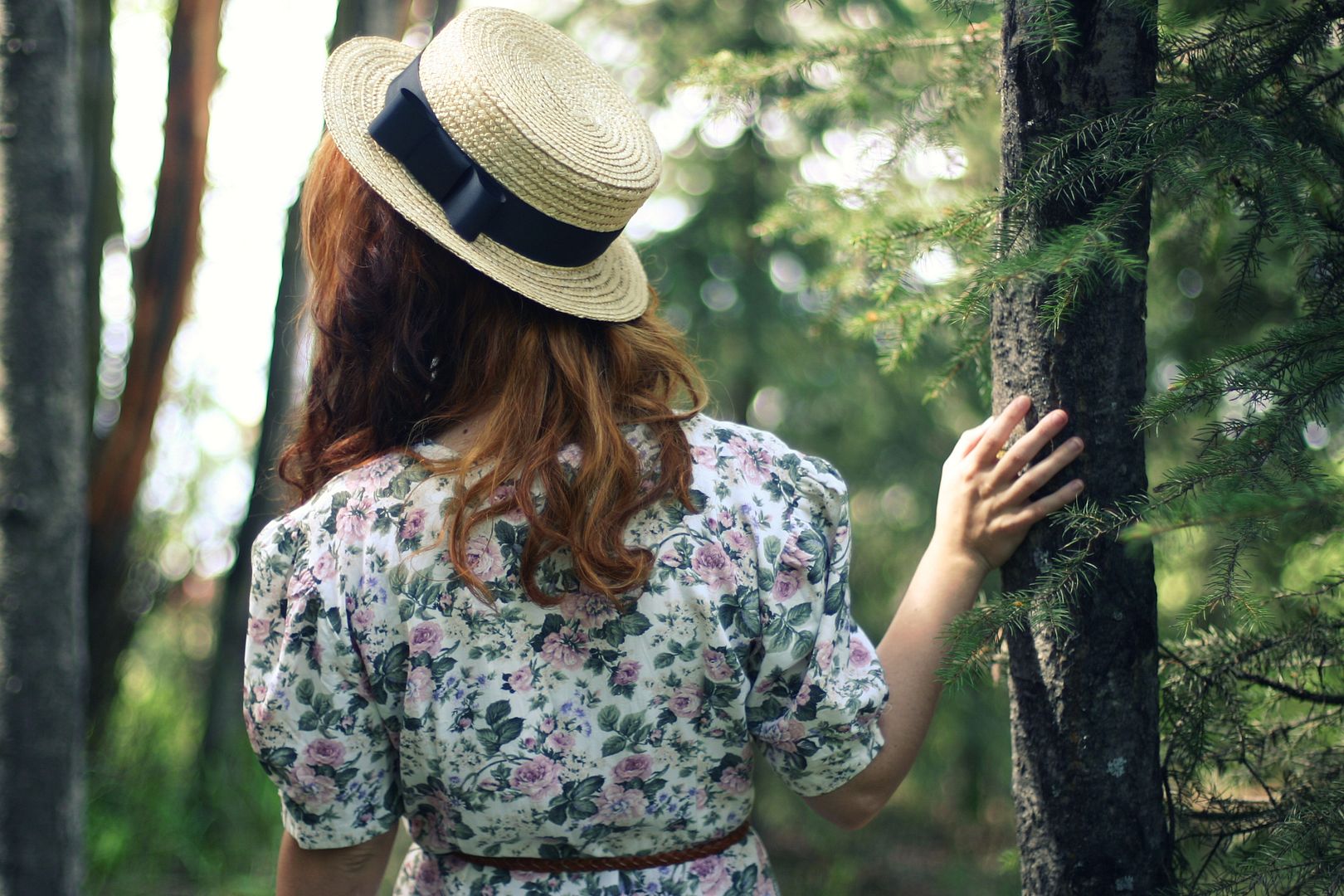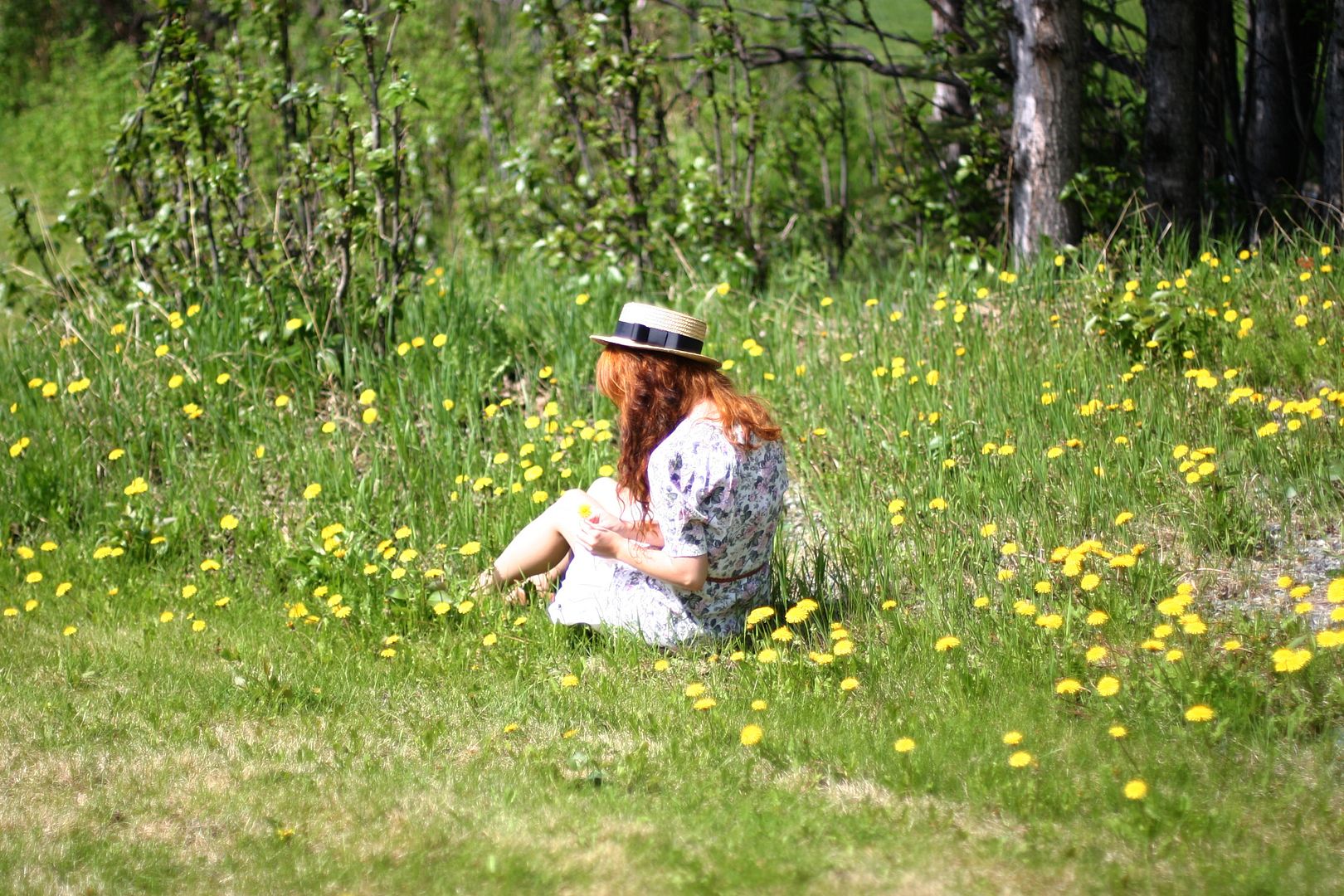 My hair is growing out a little bit, but I'm not getting my roots done again. I actually am really liking the dark roots this time, which is funny because last time I had roots I was so anxious to get them redone. I was looking back at pictures of me when I had dark hair and it's funny because I've gotten so used to being a red head, now seeing myself as a brunette is odd. I never thought that would happen! I've had dark hair my whole life and never really dyed it but now it's strange to see myself as a brunette! So, I don't know what I'm gonna do. I bought a box of light brown dye to kind of smooth the transition between my black roots and red hair. Do a little bit of artistic painting of the dye, haha. I'm glad I dyed my hair. It's one of the best things I've ever done, as far as changing my physical appearance goes. I feel so much less attached to my natural appearance, much more free to do what I want with my body. I mean, I'm the only one living in it, right? I might as well like it and have fun with it!