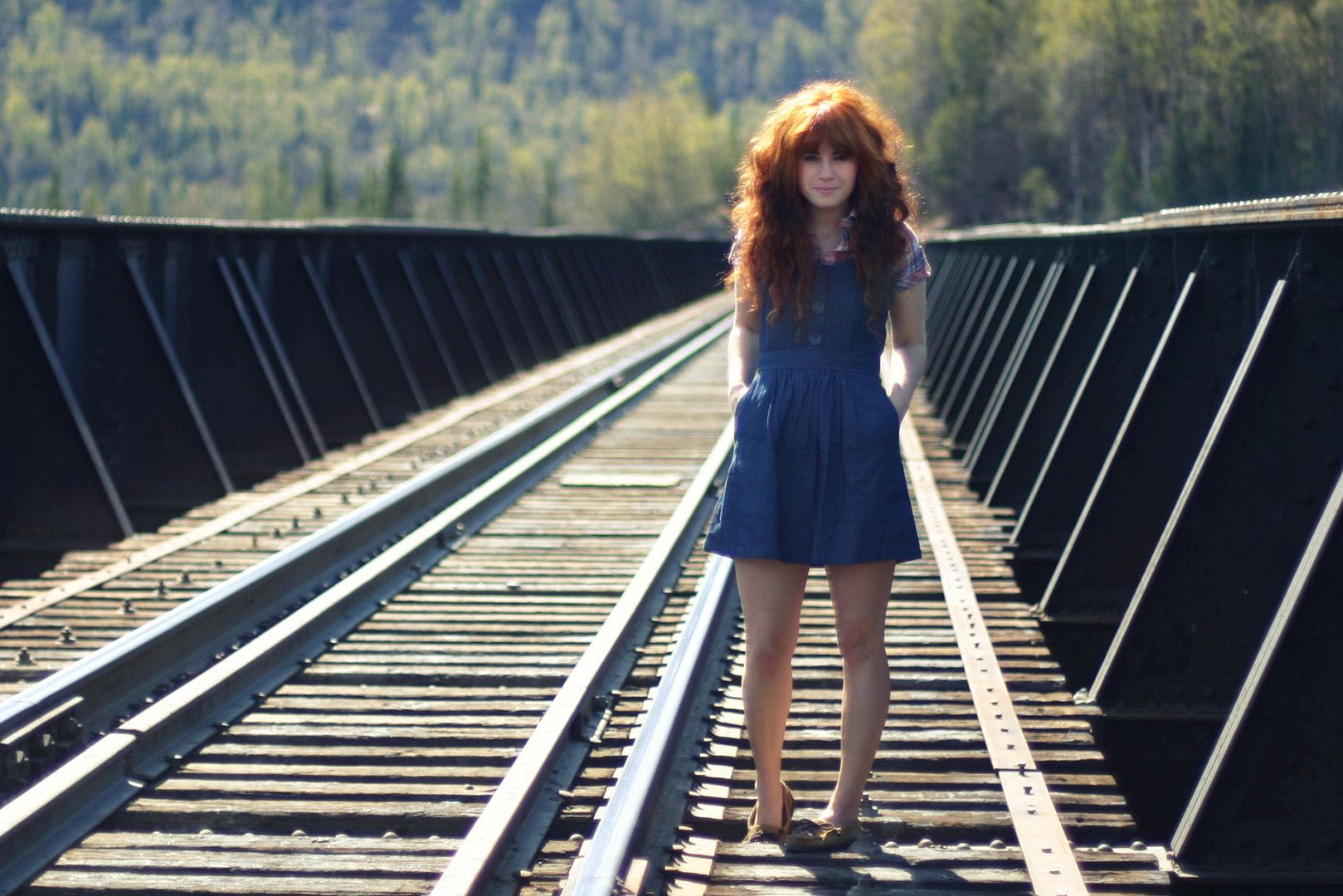 After such a wonderful weekend, going back to work on Monday was a pretty huge let down. I kind of feel like, I know I'm working super hard to get the Winnebago, but I'm anxiously anticipating freedom. I mean, this is kind of the one time in my life when I'm not tied down to anything and I just want to take advantage of that before other responsibilities start to keep me from fully enjoying such a unique time of freedom. My friends in Talkeetna have been kind of bopping around doing seasonal work and playing music, and that lifestyle is really tempting right now. I'm trying to keep my eye on the ball because I know keeping my job is a going to get me a Winnie. Plus, I got a raise today! Pretty good incentive for not quitting eh?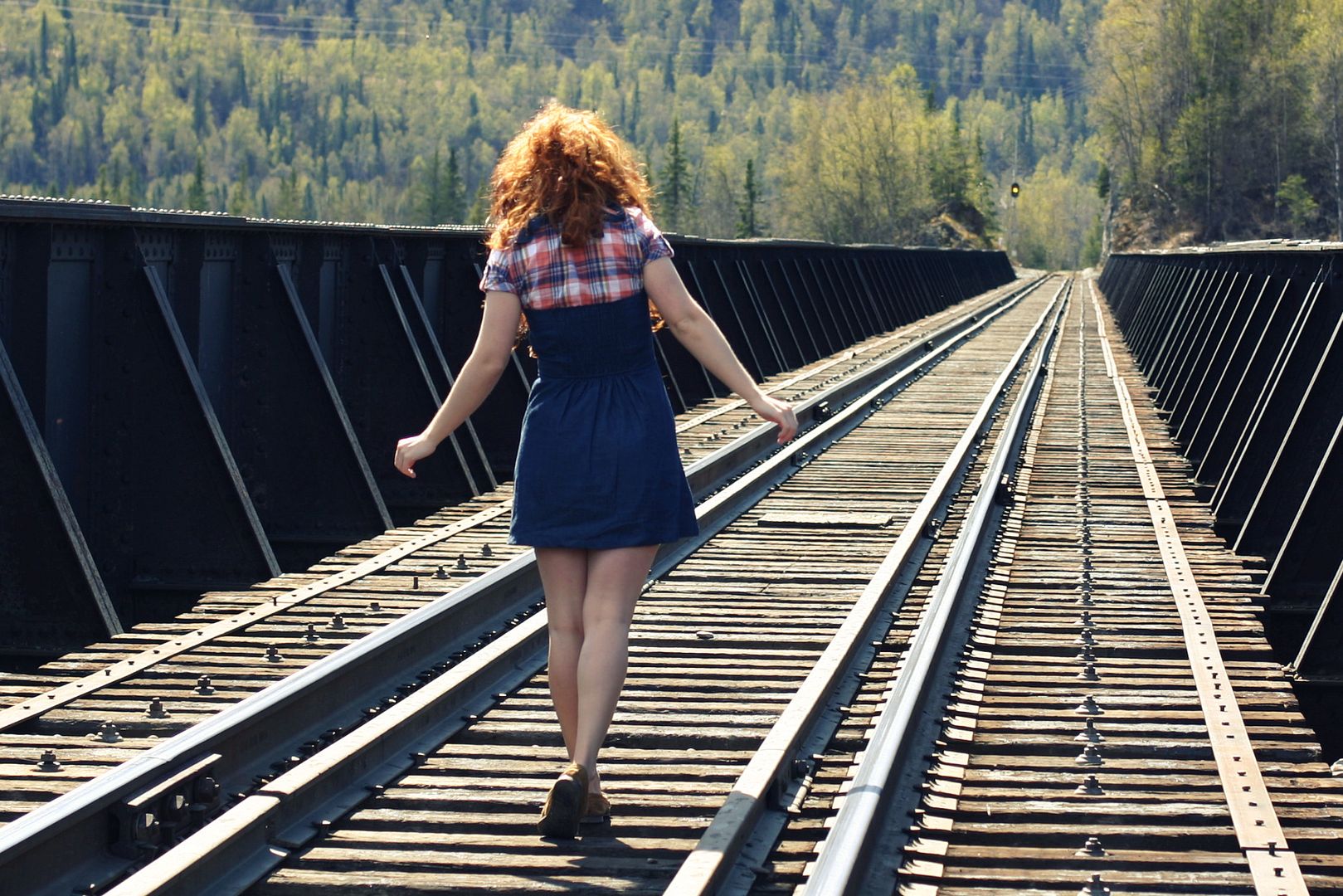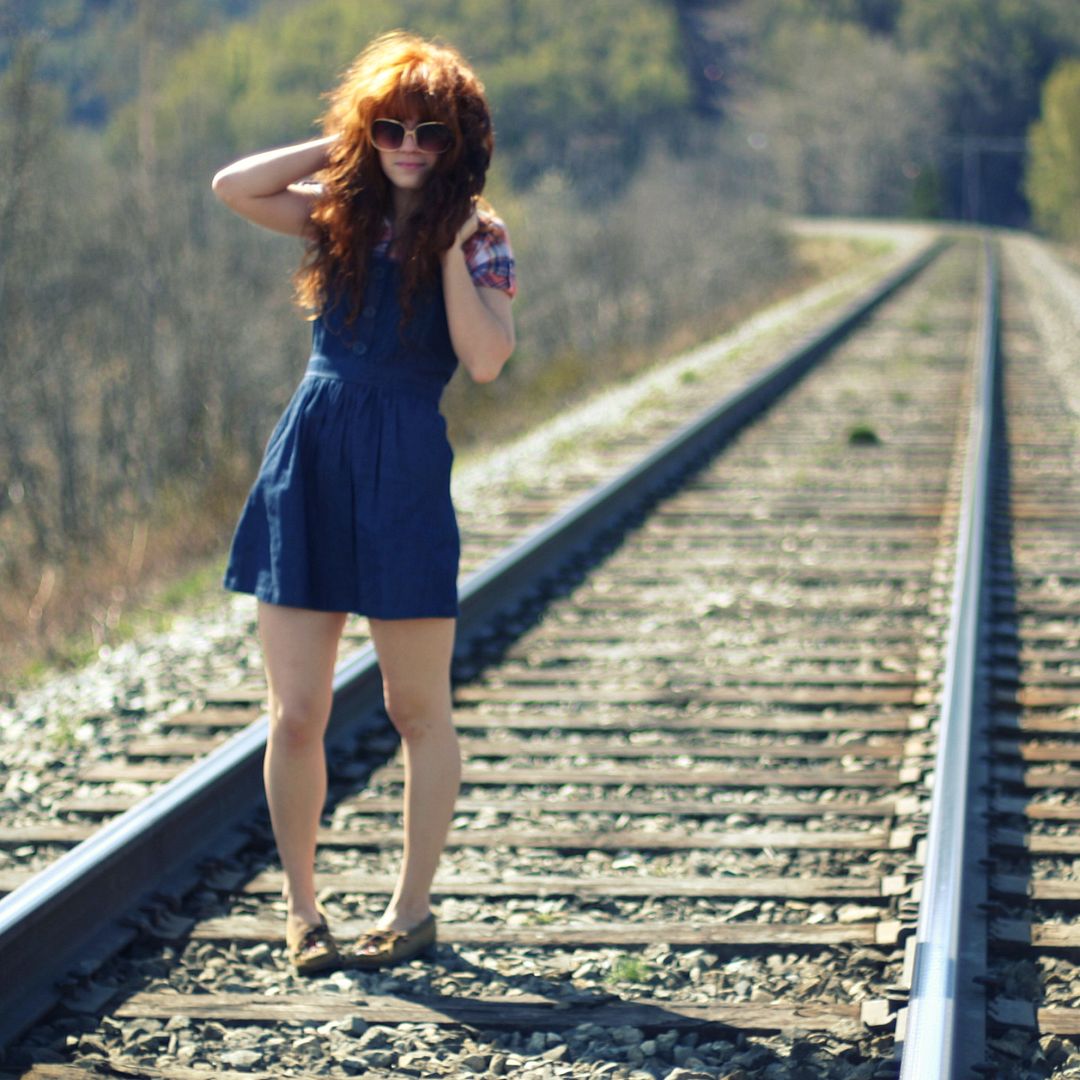 dress/forever 21 :: shirt/wet seal :: shades/pac sun :: shoes/minnetonka
This was the outfit I wore out to Talkeetna last Friday. I have driven past this railroad bridge like five times in the past month and I was so curious to go take a look and do my photos there, so on my way up I stopped for a bit and walked around. The bridge was actually a more treacherous endeavor than I had anticipated. It was clearly never intended to be walked across, so there were like 10 inch gaps between the railroad ties that went straight down into the water about 20 feet below. I made sure to be extra careful walking around so as not to fall through!
Then I found these rusty old parts that must've belonged to the bridge at some point and they were fun to climb around on. I like going on adventures but I always wish I had an adventure pal to go with me. I'm hoping my friend Bradley will be up for going places with me this summer. I want to go hiking and exploring. We used to do that when we lived in Spokane and I think those are some of my favorite memories from living there.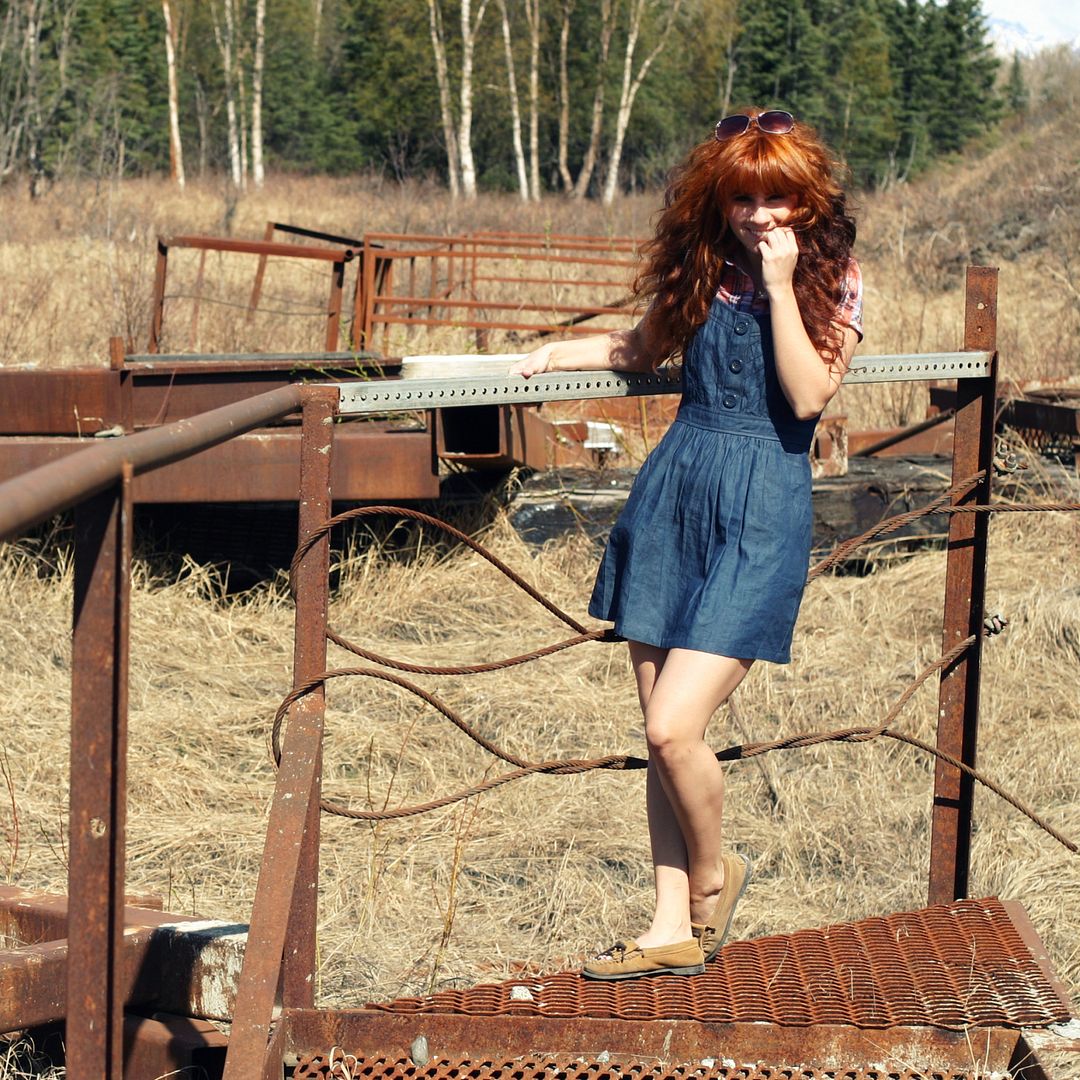 I think that's what I'm most excited about for the Brave trip. I just want to explore neat places. I'm going to have to retrain myself though. I'm a compulsive road trip driver. I seriously will not stop for anything when I'm on a road trip not to eat, nothing. And I usually try to plan my fluid intake so that I don't have to pee. I just have my eye on the destination and
go
. I'll have to get used to taking my time, stopping to get out and look around. Not being afraid to not have a schedule. And going slow. I hate being in other drivers' way, so I usually keep up with the prevailing pace of traffic but I'm going to try to teach myself to just go a little slower, take everything in.