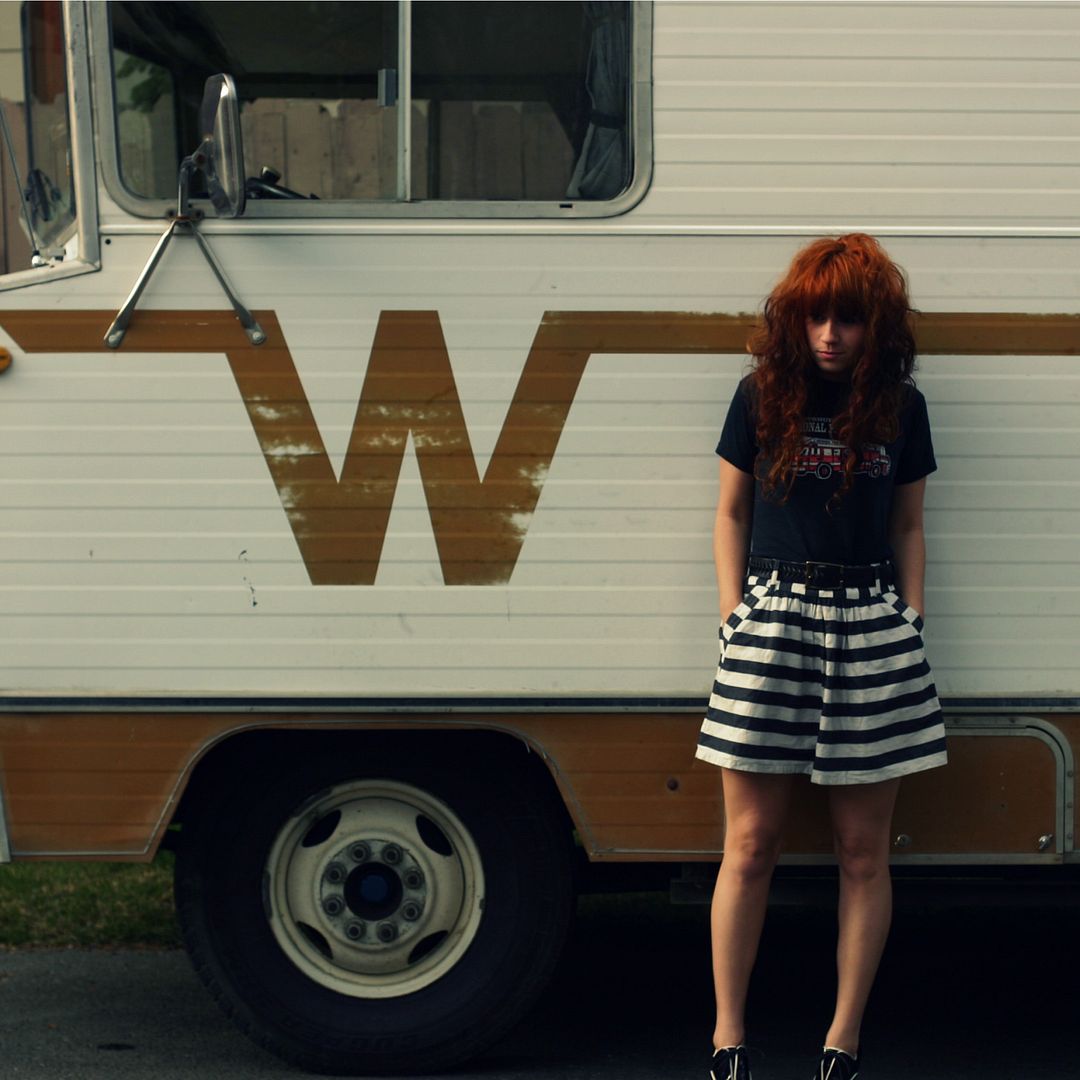 Our maiden voyage together was such a wild success! I ended up not sleeping in it because we haven't got the heater working quite yet, though I'm pretty sure we'll get it up and running in no time. She sucks down the gas like there's no tomorrow, though, haha! I knew that would be an issue, but I'm hoping I can get enough cash saved up to pay for gas. I'm going to guesstimate that overall the costs to run and live in it will be $1/mile.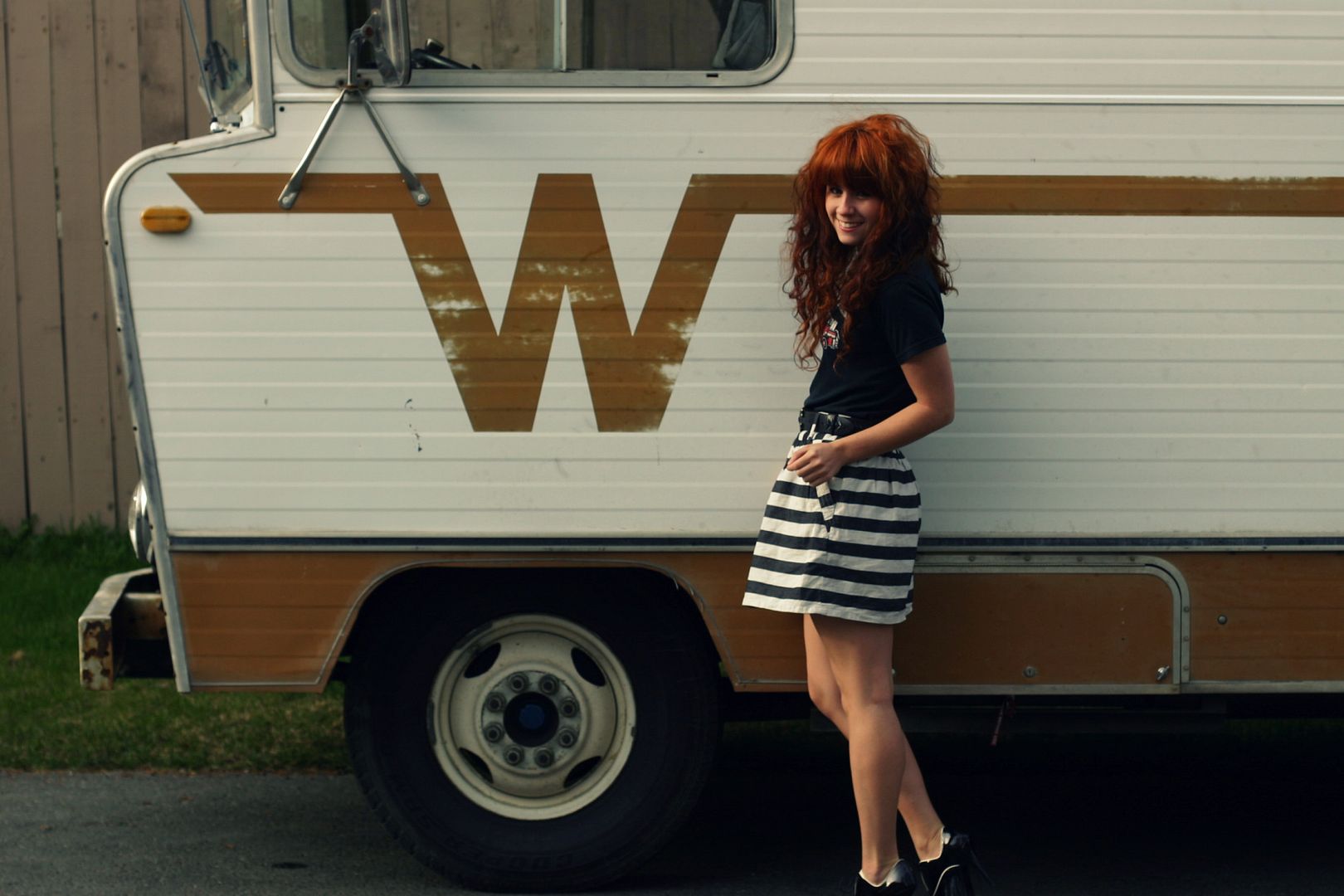 So remember how in my first outfit/Brave post I dressed to match it? This time I didn't even try and I totally blend into the grille. I laughed so hard when I saw this.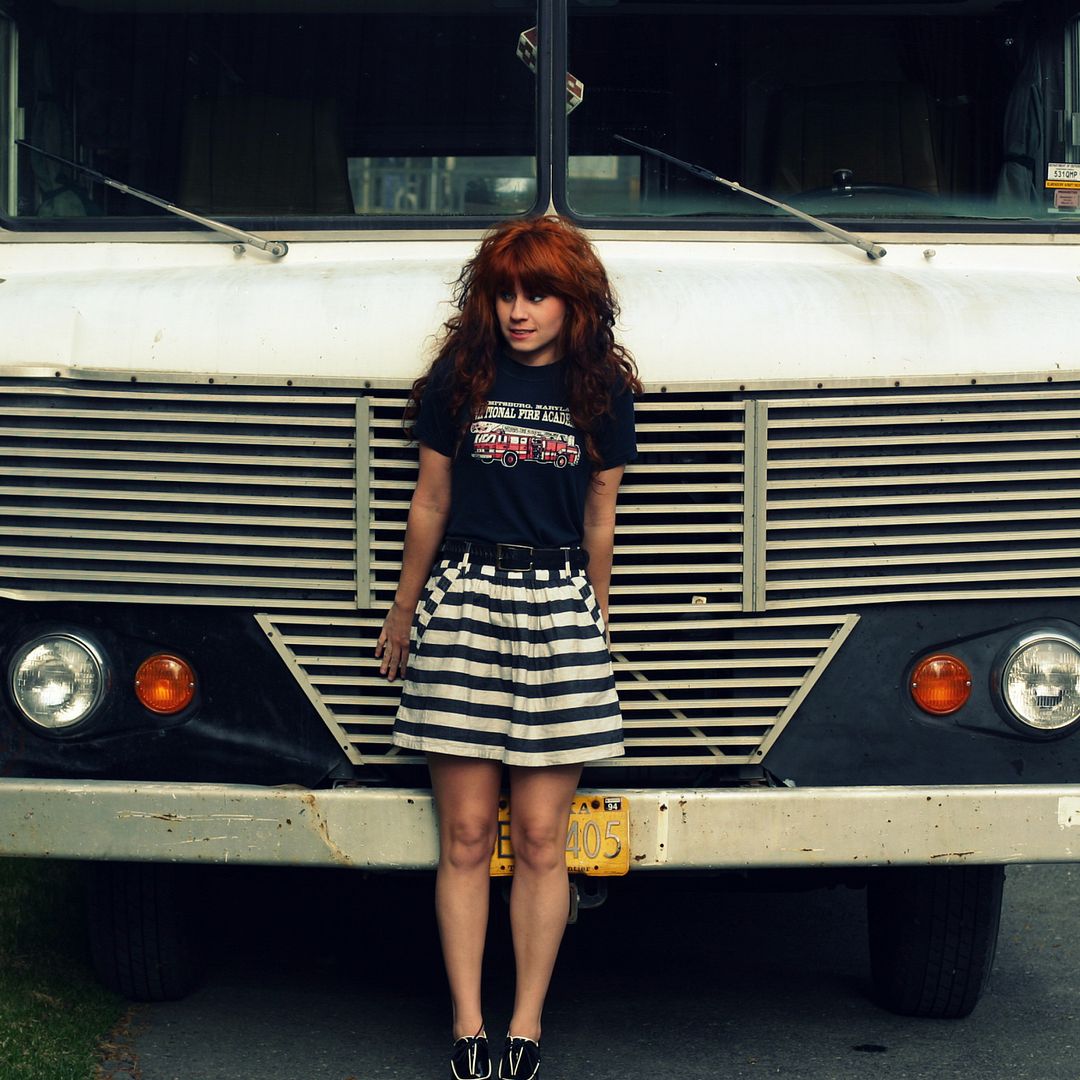 skirt/forever 21 :: shirt/little boy's from walmart :: shoes/forever 21
I think this outfit is the most comfortable one I wear. I'm pretty sure I've worn it multiple times in the past, but I like it just the same every time.