Prepare for more photos of Alaskan grandeur!
After my brother and I got back on the boat from our rock climbing adventure, we consumed some delicious burgers grilled out on the back deck before motoring over to another glacier viewing location.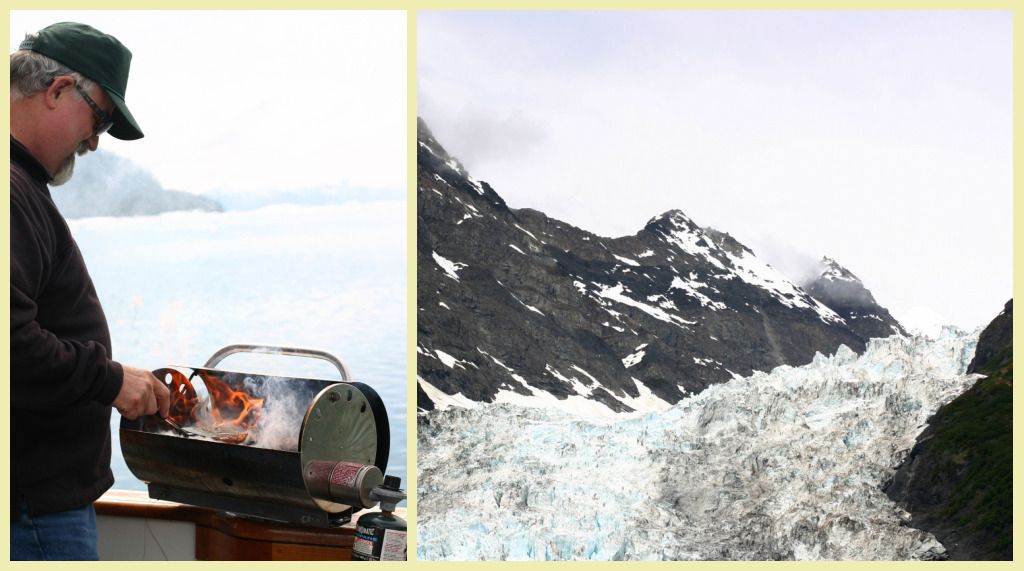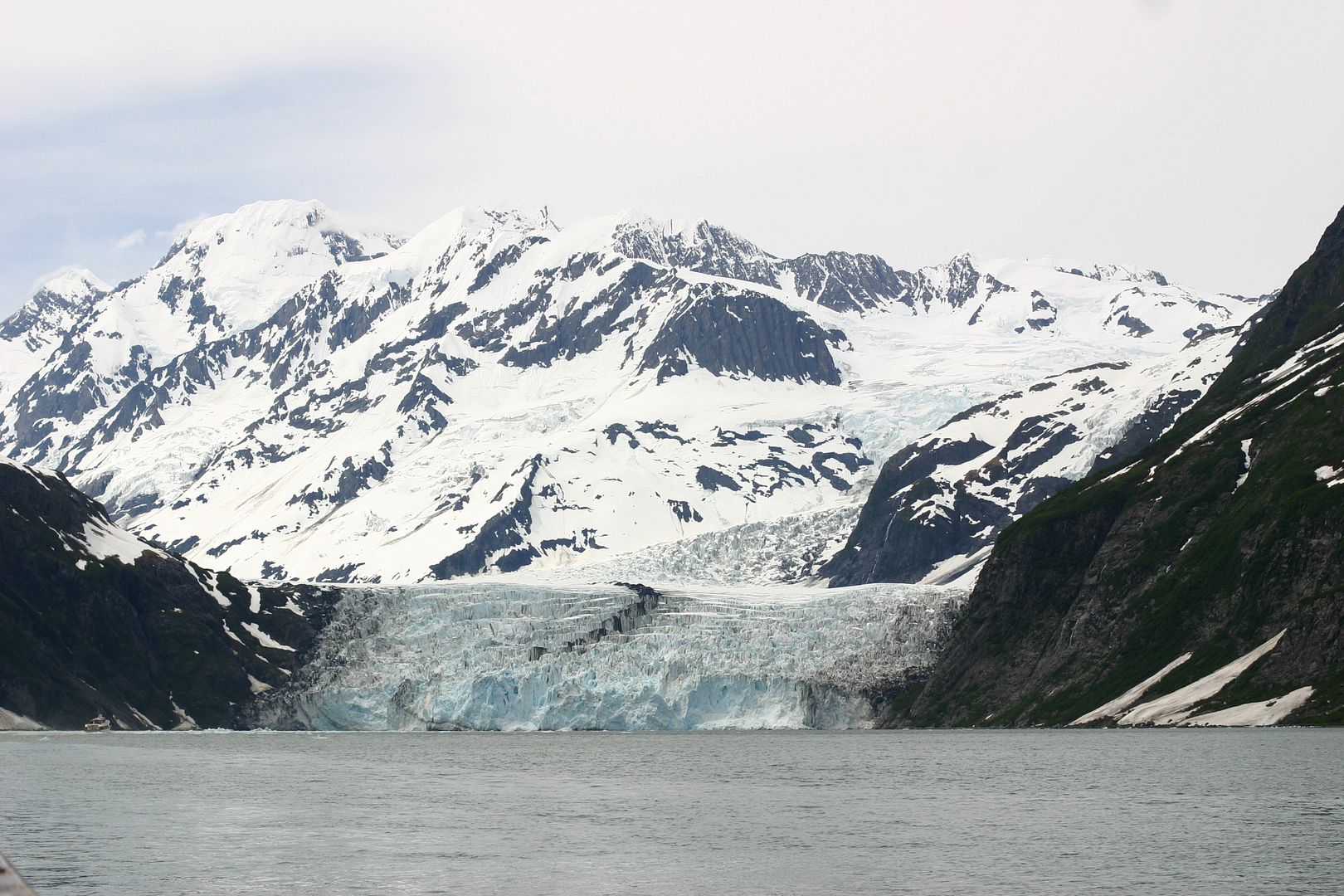 This time we were joined by one of the tourist ships full of people out for a day of glacier sightseeing. For a bit of scale, you can see the ship in the photo above (on the left), which is over twice the length of our boat (which puts it at over 80 ft. long). They are still quite far from the glacier, too. The face of this glacier is over 100 ft. high. It's deceptively enormous. It would be easier to see how big it is if I could get a picture of something right next to it, but it's extremely dangerous to get close to the face of a glacier, as it could calve any moment. It's actually dangerous to even camp on the beaches anywhere near a glacier because they can have a catastrophic calving where huge parts of the glacier fall into the sea and cause a tsunami, drowning anyone unwise enough to make their camp on a nearby beach.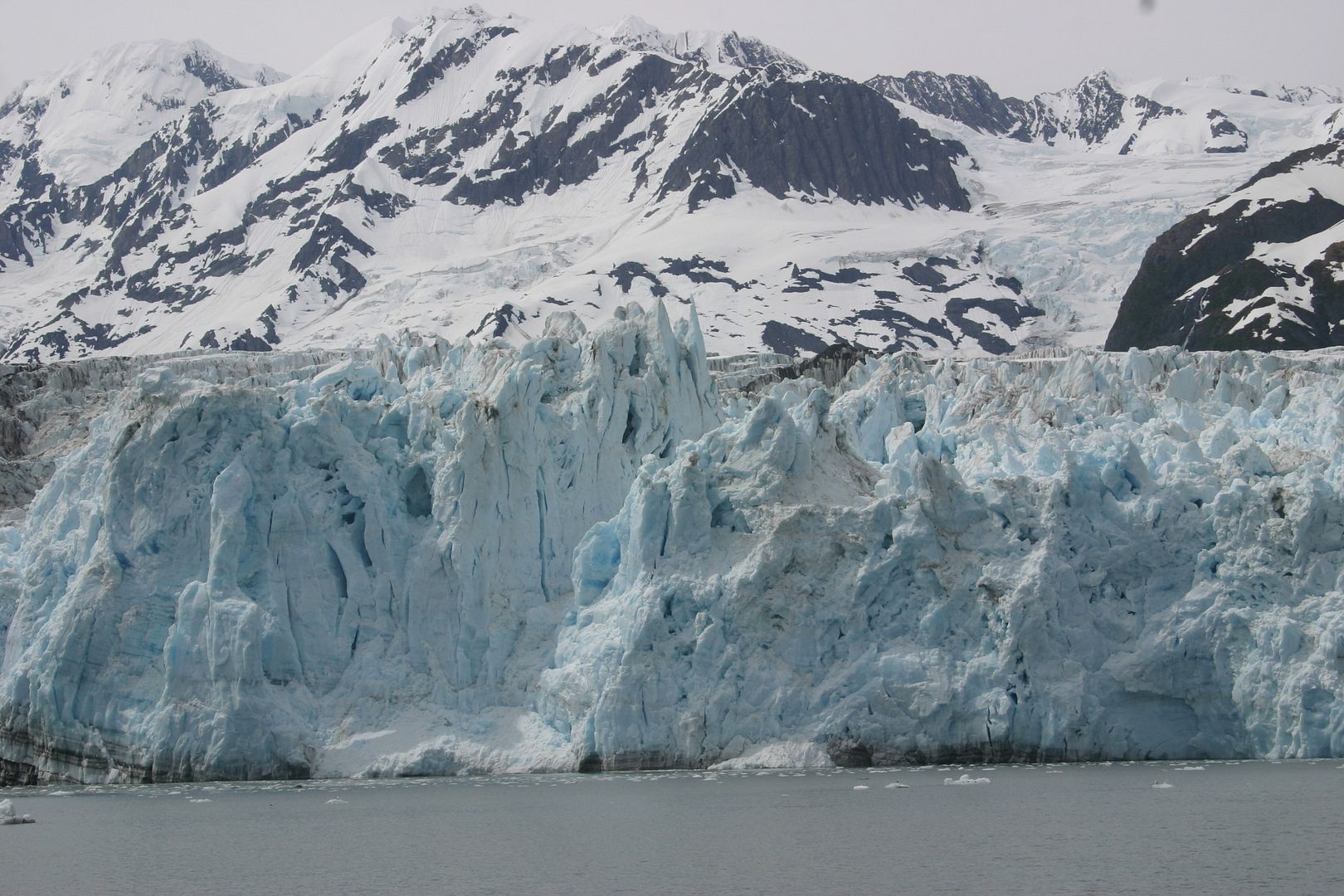 We decided to seek out our anchoring spot for the night so we could go ashore and roast some marshmallows, but when we got to where we had planned on going ashore, a black bear was inhabiting the exact beach we wanted to be on! My dad would honk the boat horn at him and he'd stop rummaging around in the grass and peek his little black head up and look at us. Can you see him? He's right between where the grass stops and trees start. Eventually he ran away, but being in the vicinity of a bear whilst trying to roast some 'mallows didn't sound like the most relaxing of activities. We moved on to try and find another 'mallow roasting destination.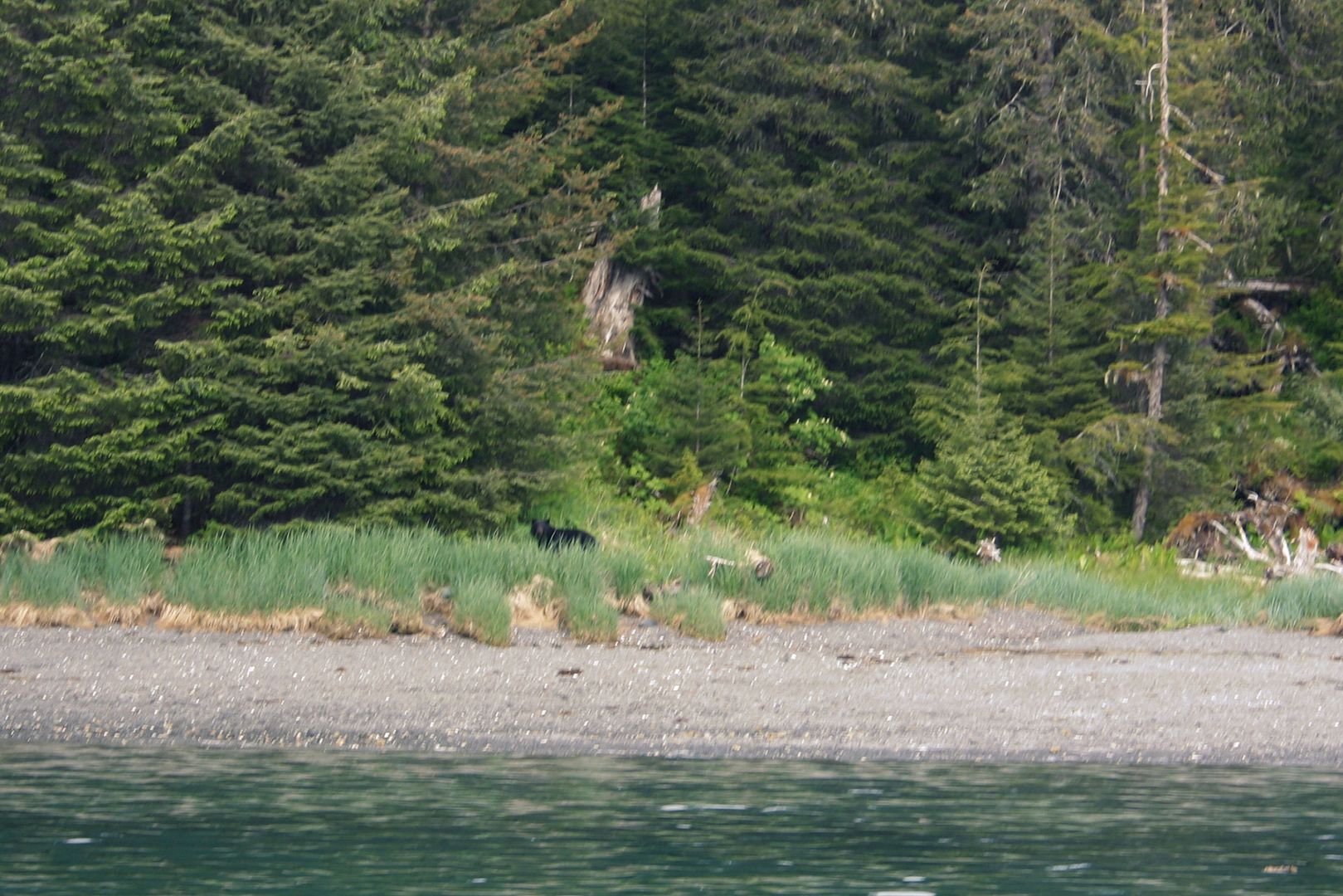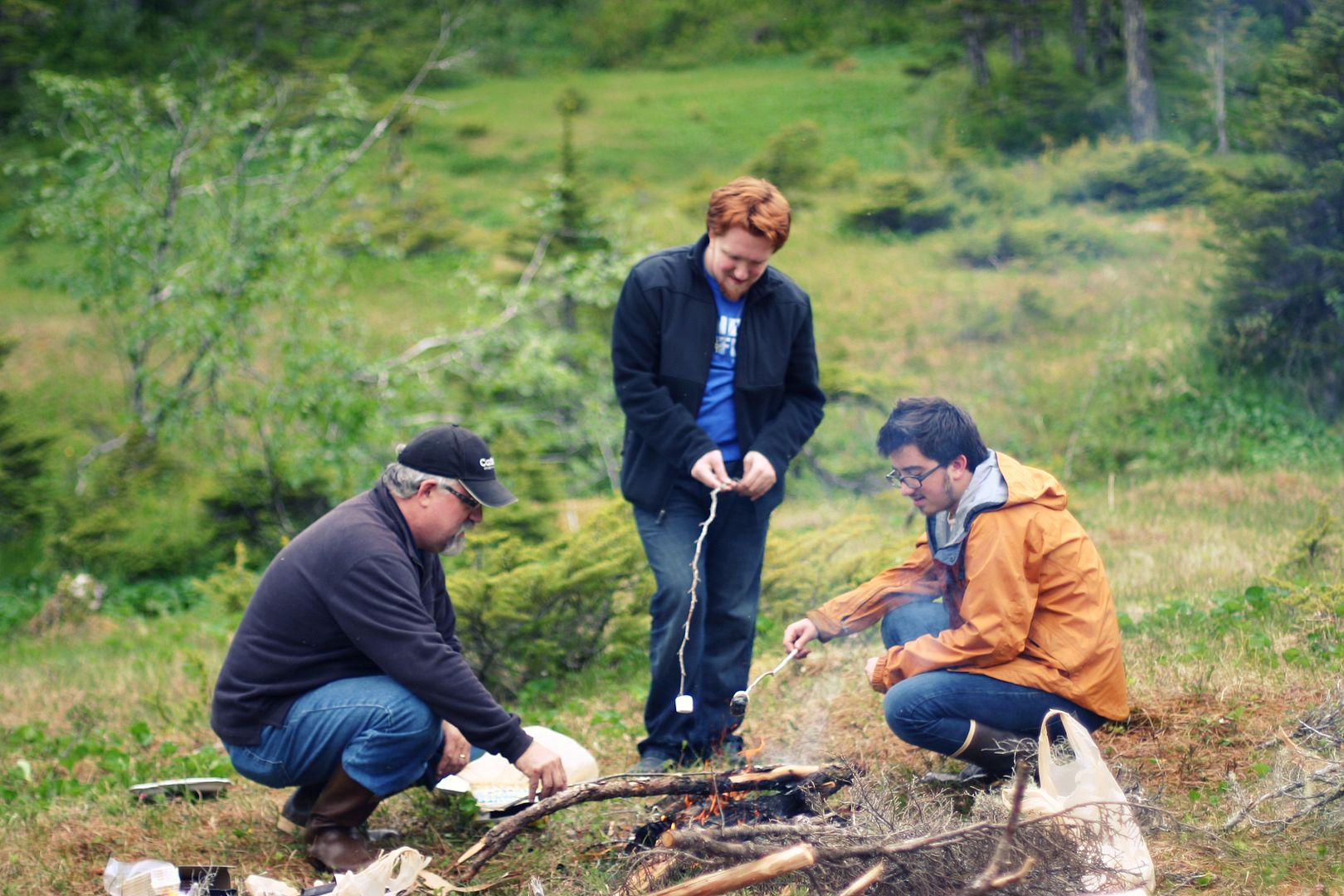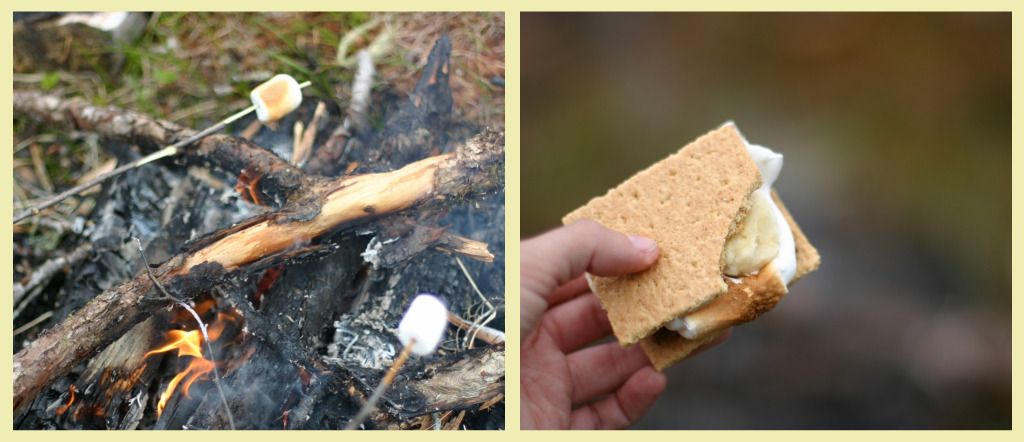 We found a nice calm cove further inland, dropped the hook and went ashore for some s'mores. We were searching for wood to make our fire when I happened upon a fire pit with a bunch of wood already collected. Our work was done for us! What luck! Of course we forgot our lighter, so dad had to take the skiff back to the boat to get it so we could actually start the fire without having to get all caveman rubbing sticks together. I got fancy and put banana slices on my s'more. It was delicious!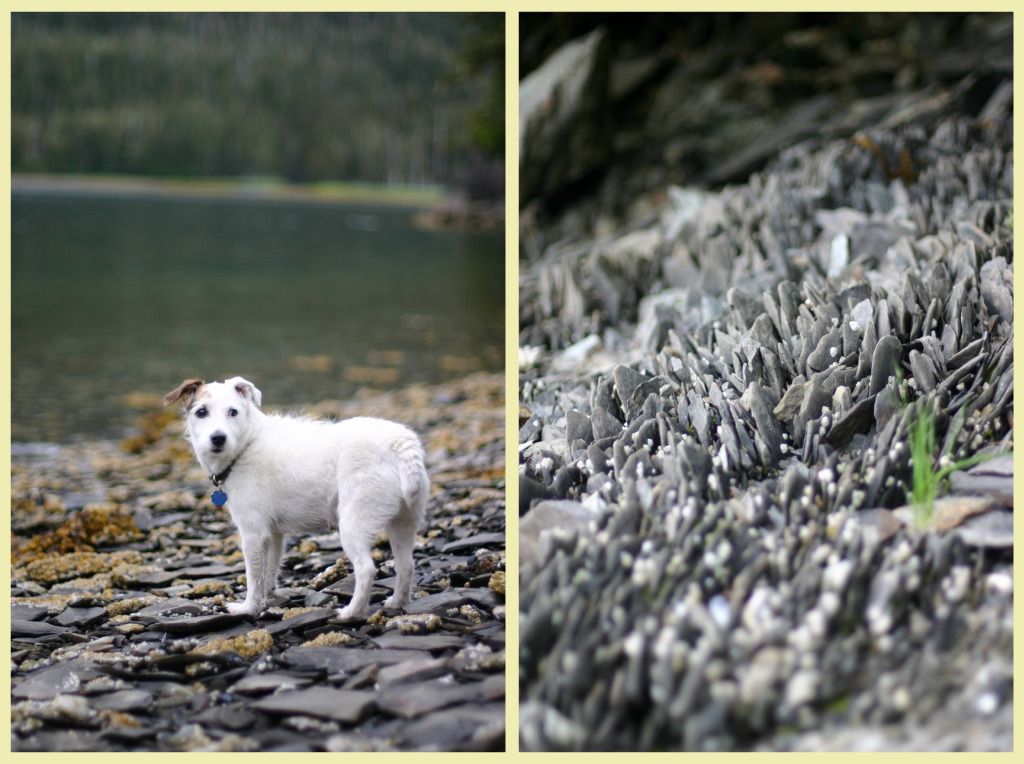 Little Bit was so happy to finally be on land. She's such a good dog that she wouldn't go to the bathroom on the back deck so as soon as she got on land she was "relieved" so to speak. She ran and ran and ran. So many new smells! It actually ended up being a kind of unpleasant place though. The bugs were swarming us! I didn't get that many bug bites, but they were all over us. I swear I still have bugs in my hair. They seemed to want to implant themselves in my hair... or maybe I was just paranoid. Needless to say, we did not linger on land. As soon as s'mores were done we booked it back aboard the boat so we could escape the bugs. They didn't seem to be mosquitos, thank God. There are some places in Alaska where the mosquitos are literally unbearable.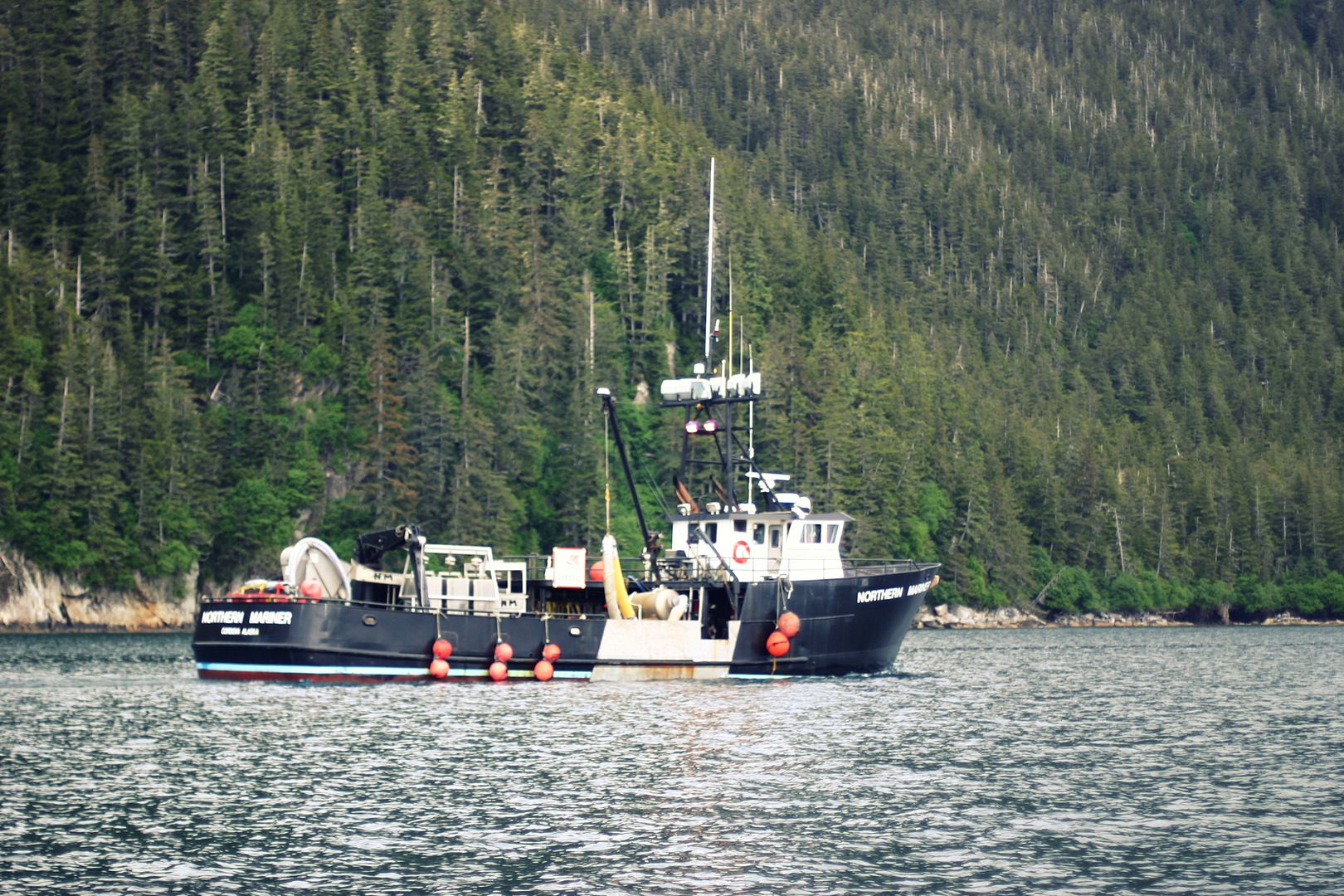 Next morning we leisurely made our way back to port, taking a couple hours to troll for some fish. We didn't catch any, but weren't really trying that hard to either. We were out of cell range for the whole trip, and as soon as we got back in range and checked our phones my Dad had gotten multiple texts from my mom saying my grandma had been medivacked to Anchorage. Apparently she got a pacemaker put in, but we had no idea the whole weekend. My mom had tried to call us ten minutes after we went out of cell range on Friday night and we didn't come back into range until Sunday afternoon. Even the Coast Guard tried to get us on the radio but couldn't reach us. Luckily nothing went wrong and when we got home it was like a family reunion with my grandparents and aunt.
One more exciting thing: The winner of the Annie Jacks giveaway is...
Anna was chosen as the winner of the Annie Jacks Handcrafts giveaway to receive a $20 gift certificate. It was so fun reading all your guys' random facts! I loved them all! I may have to force you guys to tell me stuff about you for every giveaway because it was really fun. The winner was selected using the random number generator at random.org.