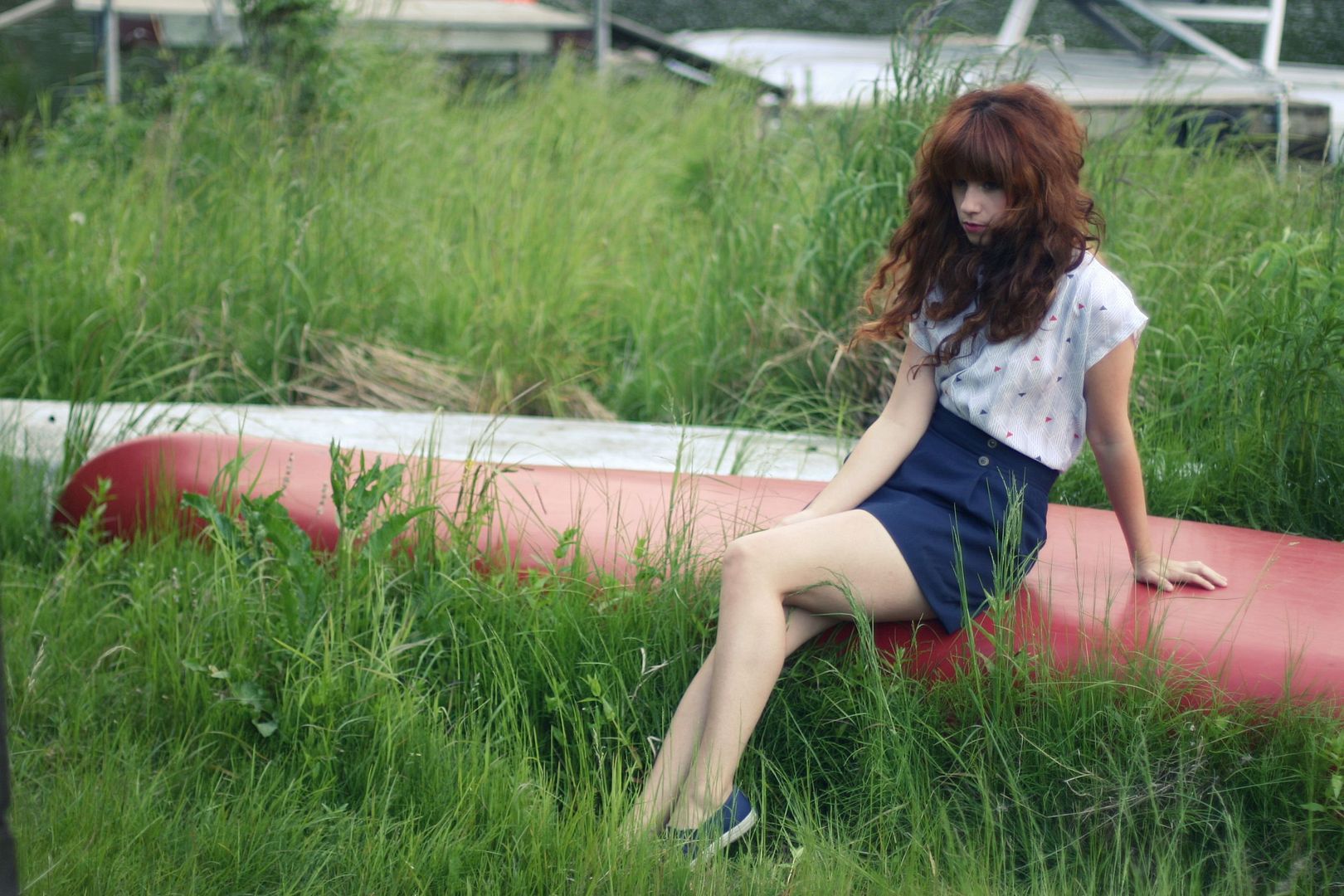 I'm so excited about Delightful Dozen swaps this summer! I'm trying to get all the swapping in that I can since it will be harder to participate when I'm on the road. Though, maybe I'll get to do swapping in person! I saw this top
on Mel
and swooned! Surprise for me, she snuck it in her most recent Dozen package! I'd forgotten how she wore it and ended up pairing it with a navy skirt just like her, haha. It's hard not to with the adorable little navy triangles! Maybe I'll quickly style it up again before sending it back and do a red skirt to match the red triangles....
I feel like I'm usually more clashy-clashy than matchy-matchy when it comes to my outfits, but sometimes my sails just catch a gust and I go with it.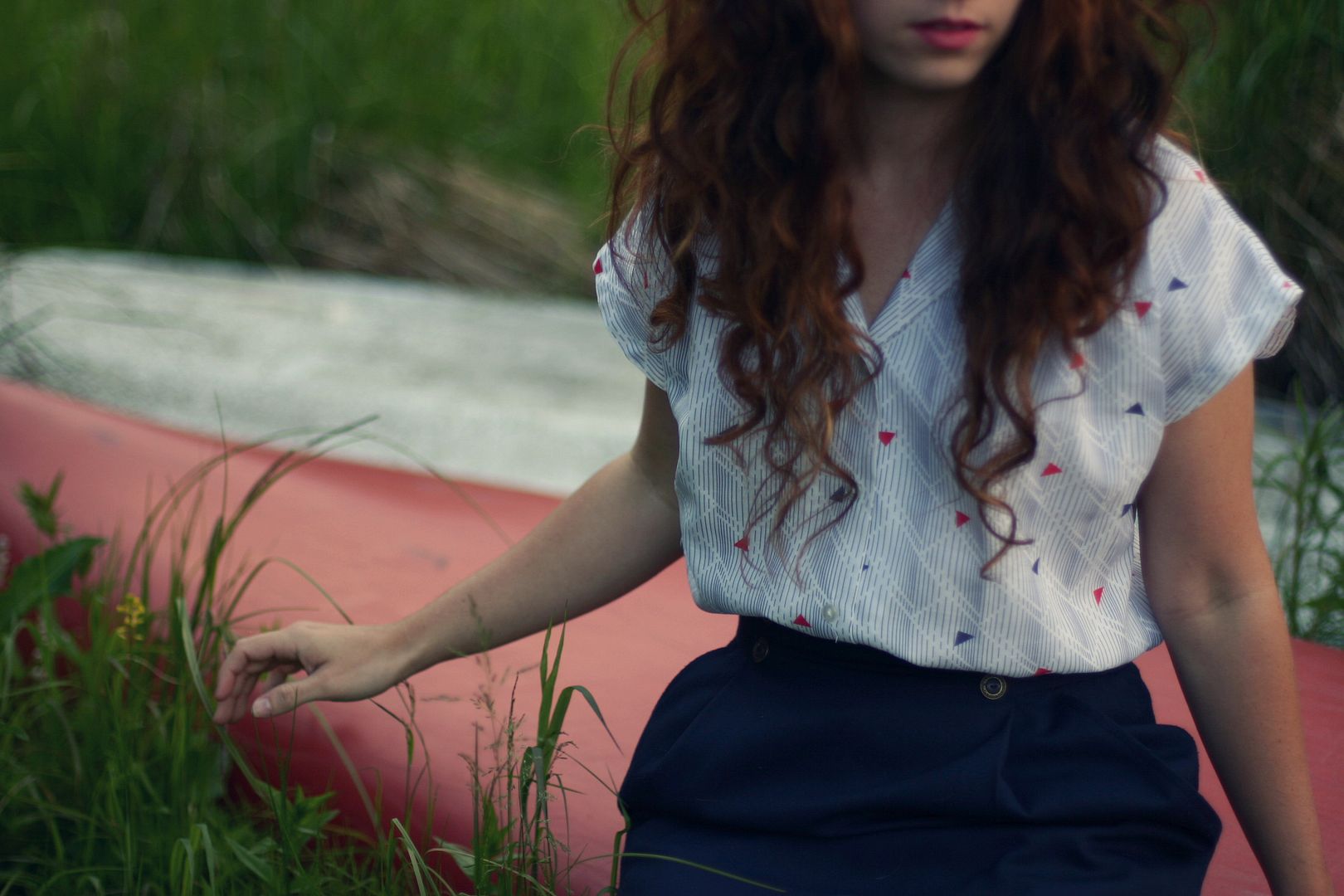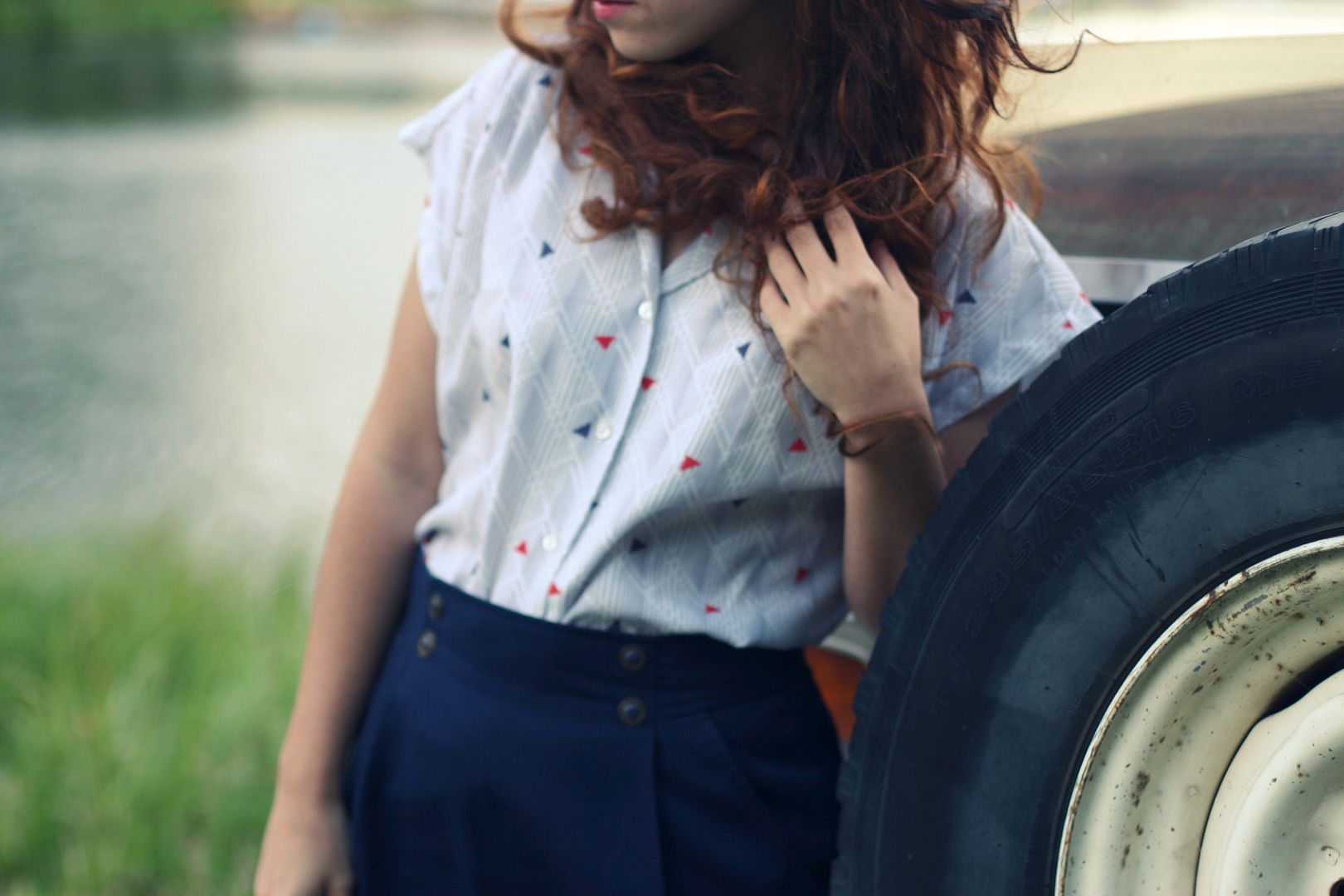 My mom said I looked like a vintage airline stewardess. I should try to find some wings to pin on! One time I wore this skirt and went all out with the vintage airline stewardess inspiration, this ensemble is decidedly less derivative. That photo makes me miss my long black hair. Sometimes I forget how much I really cut off back in December. One of these days I'll be ready to go back to black. Another girl who is tempting me to go black is this girl from Chictopia. Ugh, dark locks are calling my name!
Typical Alaska, a moose tried to join me on my photo shoot. Well, kind of. He was across the water from me, but I kept hearing him rustling around in the brush munching on branches, so I was keeping one eye on him while doing my photos. I'm well aware of how dangerous moose are (you have no idea...), but with the truck nearby I wasn't really concerned. Plus, there was a moat between us so we were just chilling out doing our own things.
On an unrelated note... Don't forget to use the promo code "dtacky15" to get 15% off your purchase at LA Vintage, valid till the end of June (limit one use per customer)!