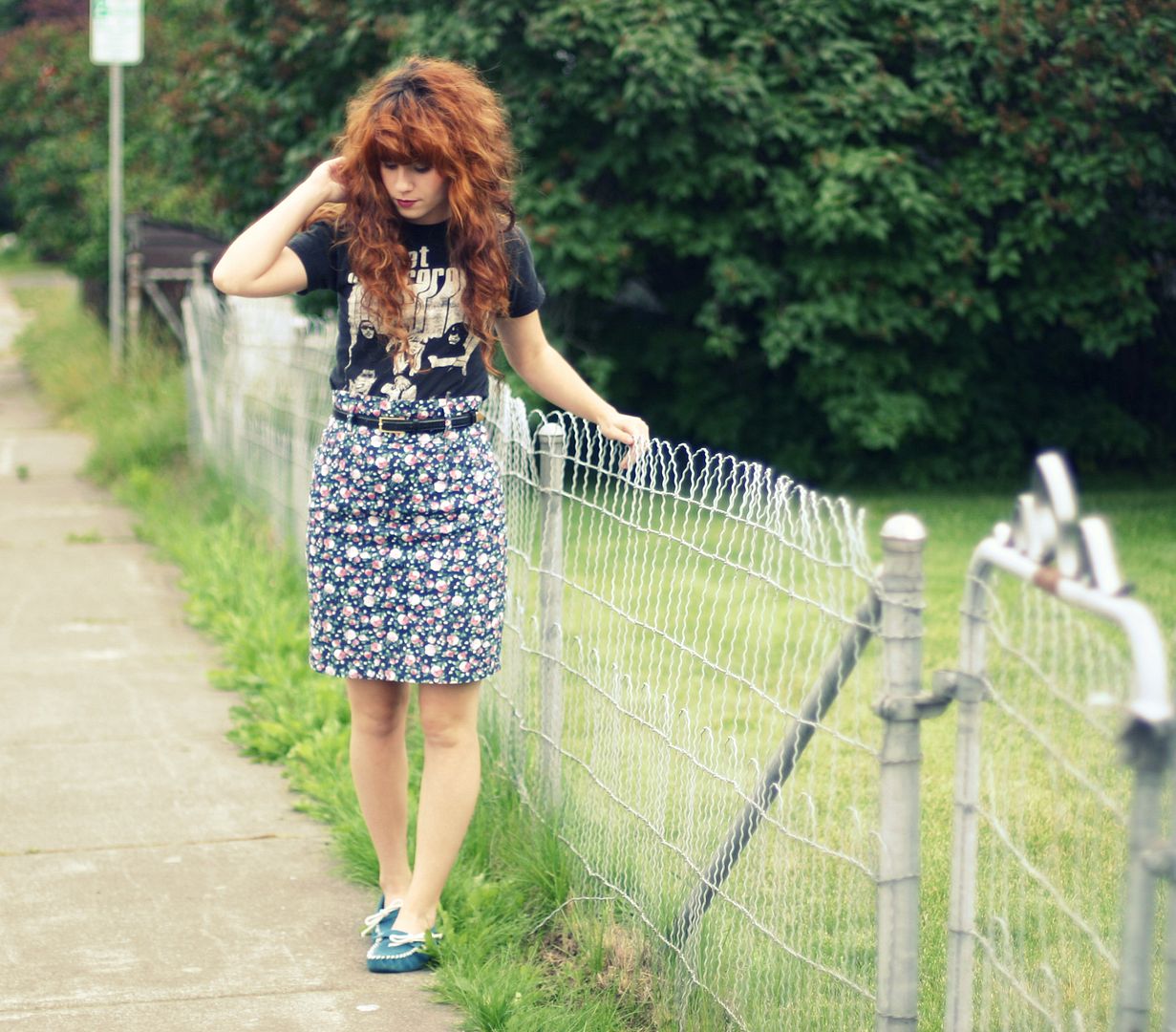 Yesterday was the best day at work ever. My coworker was gone all day and so I got the whole room to myself, which meant listening to my favorite tunes and singing along all day long. It made the day go by so quickly! I basically just listened to Florence and the Machine and Amy Winehouse. It reminded me of how Amy was really one of those people who got me into style, which I think a lot of people might see as funny since she certainly doesn't look "stylish" when she leaves the house looking like she's emerging from a week long bender. I just remember watching the Rehab video and being totally excited that a celeb had similar hair to mine, all big and curly. And I loved that she didn't give a damn about the press, she was going to be herself, with her huge beehive, slathered on eyeliner, tattoos, and all around bad-girl lifestyle. I mean, it's supremely unfortunate that she's so troubled, but I hope she's getting help because she's a seriously talented individual. Back in 2007 I wore a big beehive like hers all the time and she's what started me doing my winged eyeliner. I mean, she was the
first thing I ever posted on
in this blog!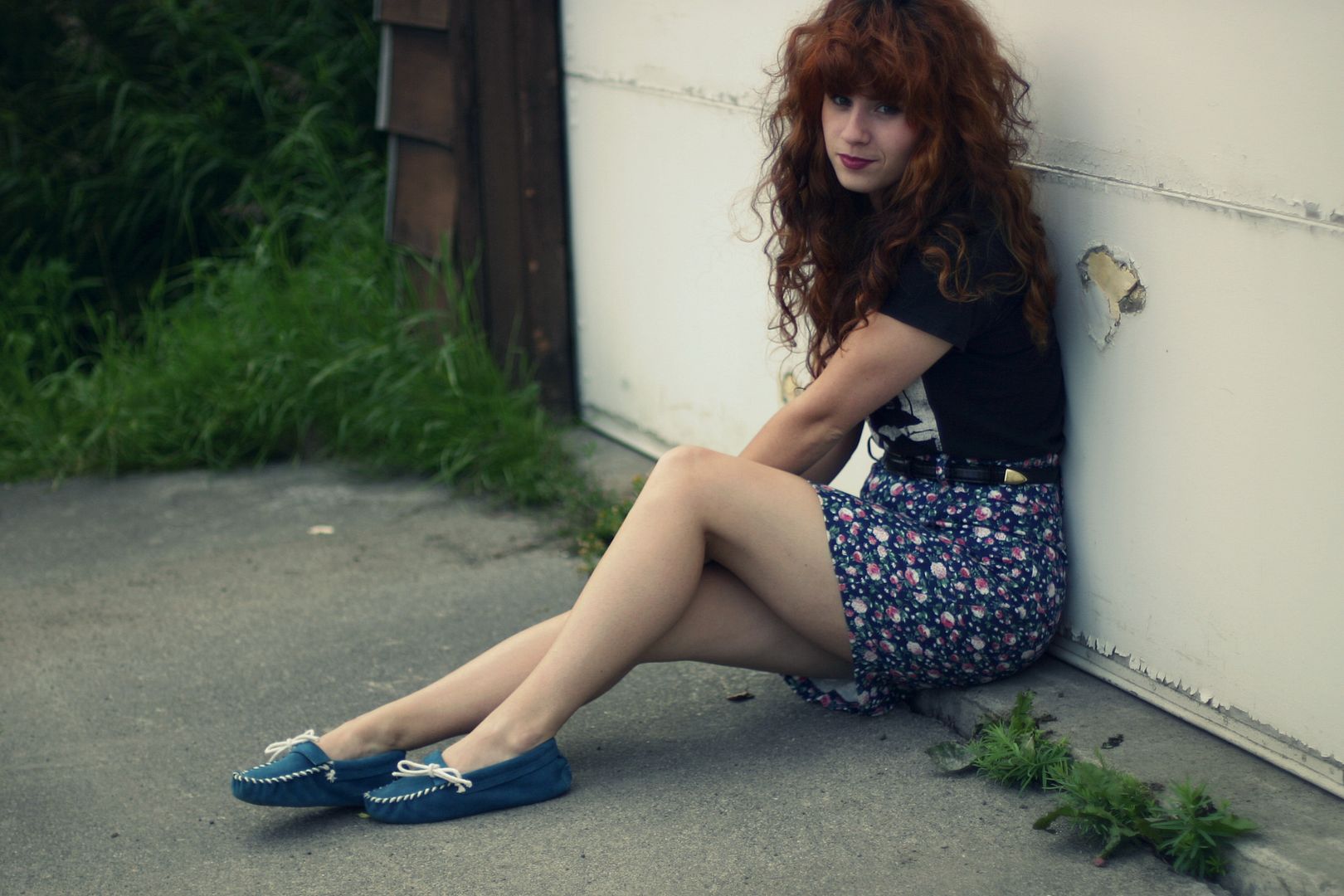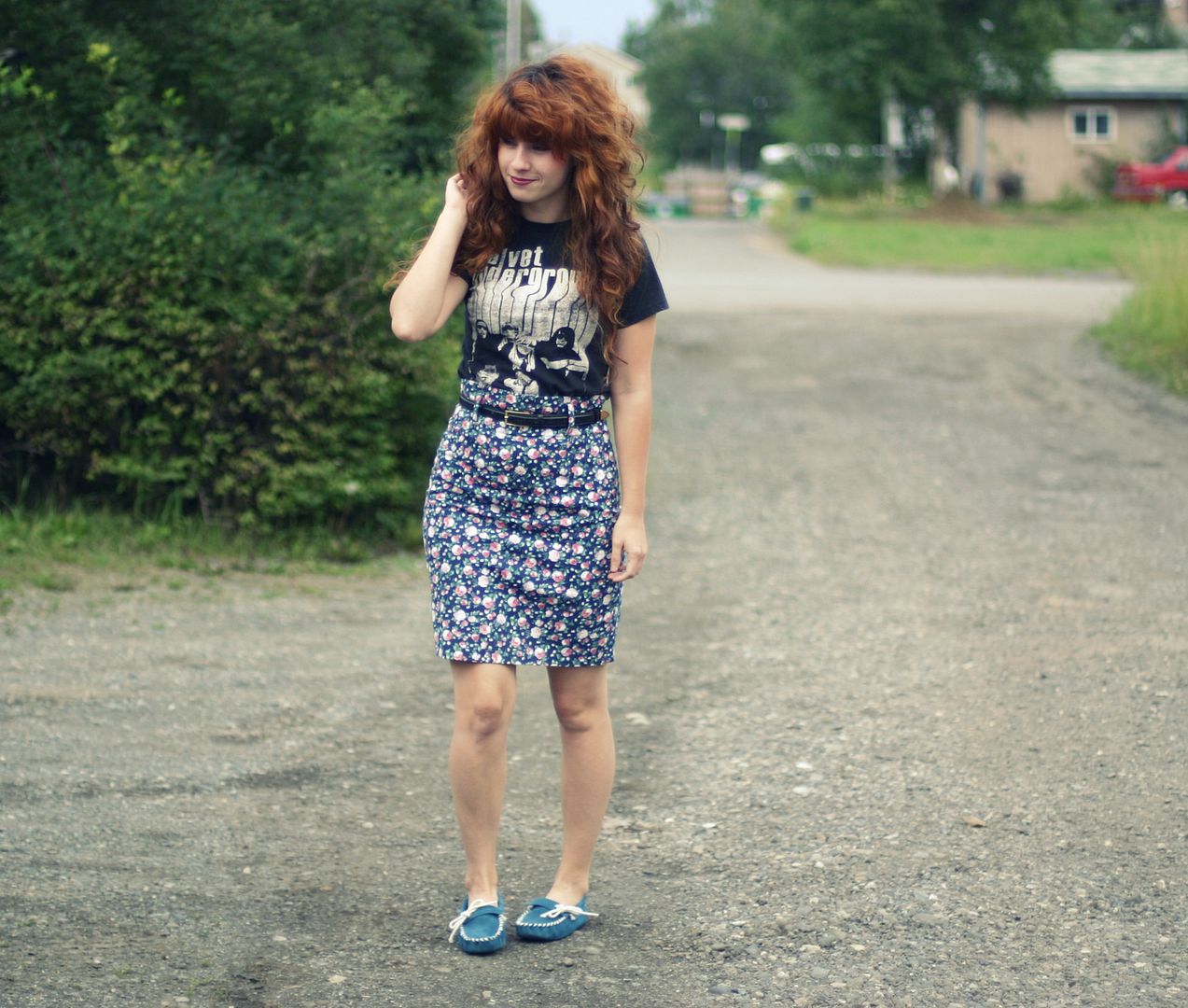 shirt/hot topic :: skirt/thrifted :: shoes/courtesy of
Darlingtonia
This is one of those outfits that I feel completely comfortable in. I love putting something on and just feeling totally myself. Not that I often dress out of my comfort zone, though I do try to push the envelope of my comfort zone in an effort to grow stylistically and as a human being. It's just one of those things where you concoct and outfit and when you put it on, it seems to mold to your body like some freaky Star Trek outfit or something. I like how it's a bit eclectic, and I decided to put on lipstick for some extra fun. I hadn't worn my deep plum lipstick in a while, and it seemed like a fun addition. I sorta feel like a super hero when I wear lipstick. Now where'd I park my invisible plane...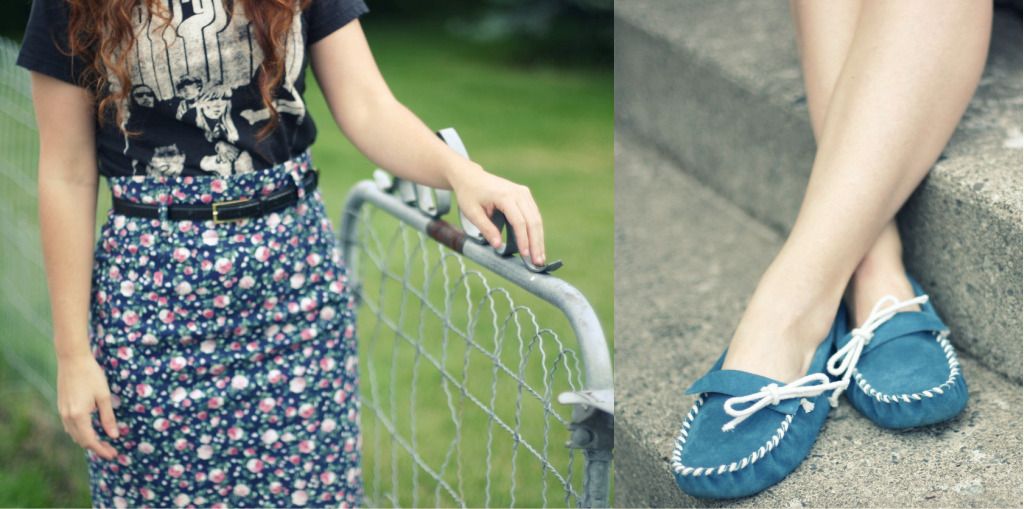 My sweet sponsor Darlingtonia Moccasins sent over these adorable moccs and I l-o-v-e them. I'm sure you guys know, I'm pretty much a fool for my moccs. I have three pairs of Minnetonkas, my boots, my ankle booties, and my ubiquitous moccs. But these cuties are just to die for. I think what I love most, besides the color, is the sole! I was ever so pleasantly surprised to slip my foot into them and feel like I was walking on air. Easily the most comfortable shoes I own. She's got a ton of really fun moccasin designs, but I, being a simple girl, opted for the plain jane ones. The feel very nautical to me, which I'm obviously a fan of.
Okay, well this post is going up about 12 hours later than I had planned and I need to get over to the Winne to do some suzy-homemaking! I haven't seen it in forever and I really would like to spend some time in there gettin' my decor on. Go out and do something fun tonight! It's Friday!