This photoshoot cost one dollar. Apparently that's what it costs to spend one photoshoot's length of time in the parking garage downtown. I love the top of parking garages. Nobody ever parks up there, but you can just go up and look down on the whole city. If I had some friends in this town, I would suggest we take some beverages up to the top of a parking garage one night and hang out up there. Sounds like something kids do in high school. I wasn't hip to the whole party scene in high school, so I'm probably just making things up.
dress/tj maxx?(can't remember) :: shoes/seychelles :: shades/pacsun
I got this dress about a year ago while I was in Washington or Portland, I can't remember. I only wore it once but I've kept it because I love the embroidery. The fabric itself is pretty nasty... kind of feels like wearing a high end burlap sack, but hey, that's what you get for shopping at discount stores eh?
Speaking of discount stores, I've recently been craving a good ol' thrift day. Just a whole day of visiting thrift stores. Maybe I'll make a day of it tomorrow.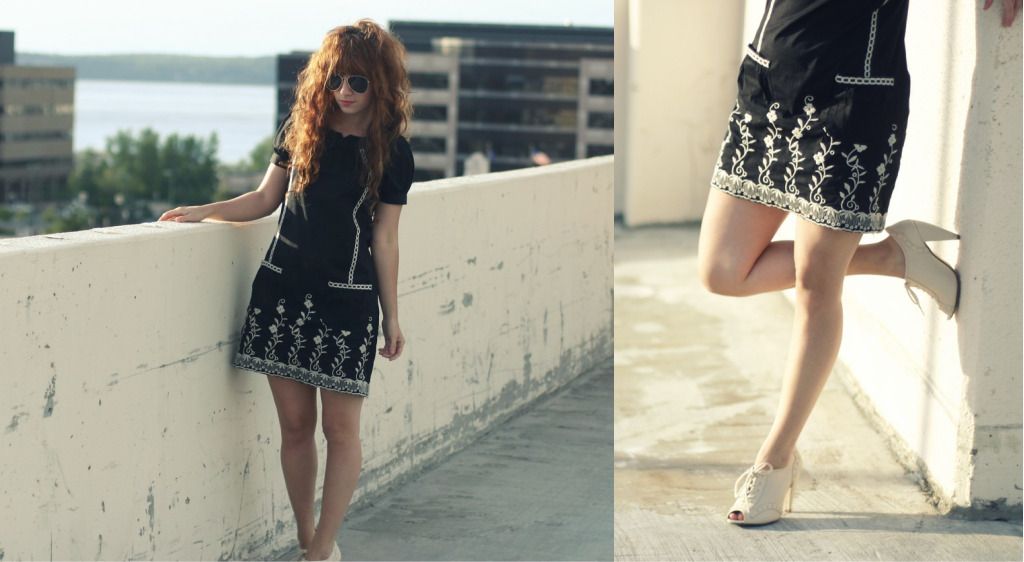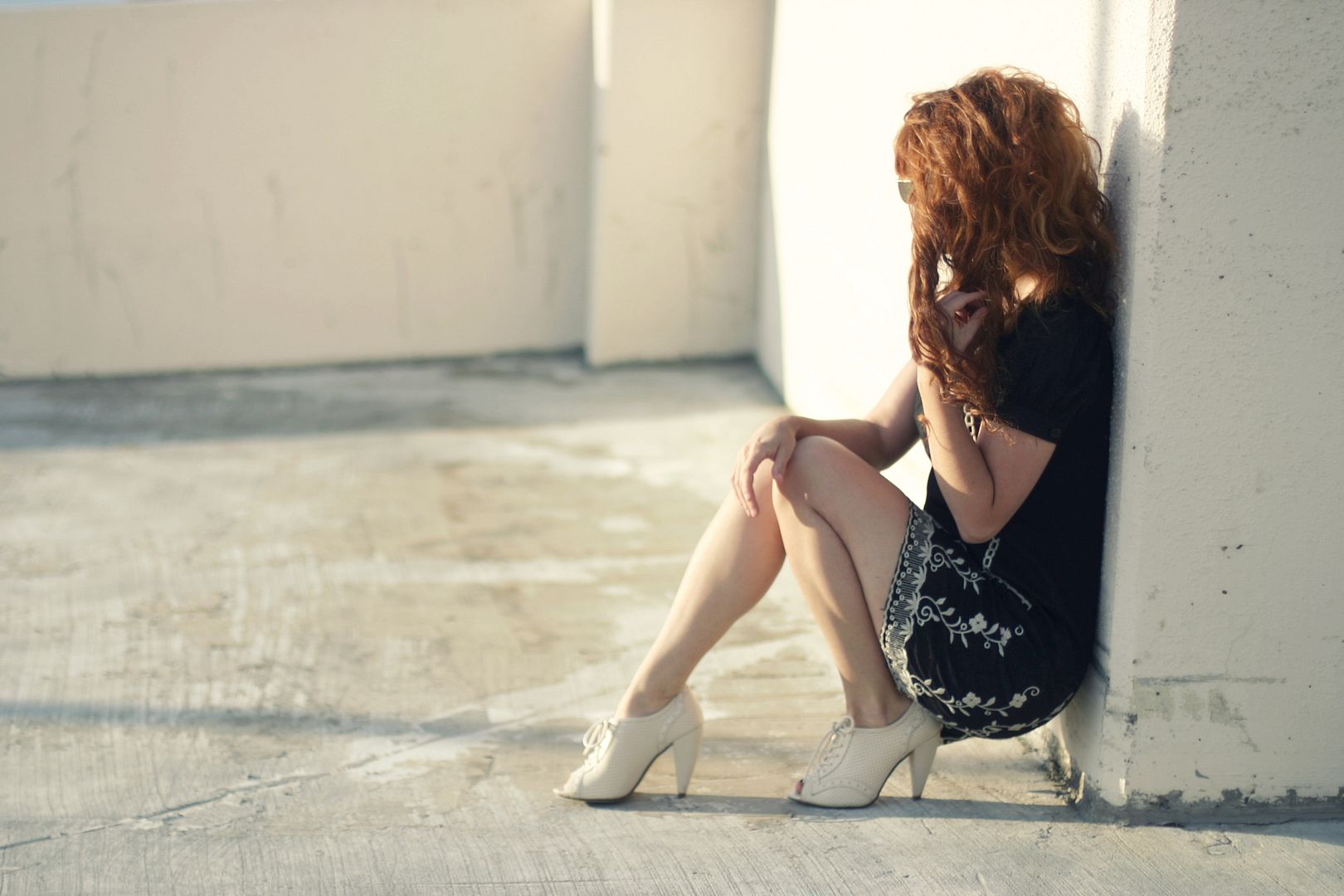 If you guys have been following the Delightful Dozen facebook or twitter, then you probably already know, but we have a new member! Krystal from
This Time Tomorrow
had to "resign" from the Dozen, so a new member was voted in... *drum roll please* Give a warm welcome to Jessica from
Vintage Virgin
! I'm so excited to have a new member. It's always sad when someone has to leave, but it's wonderful to bring in someone new with a different style and perspective. I mean, the whole idea behind the Delightful Dozen was to see how girls with different style wear the same items. It really gives me a fresh look at my own wardrobe, so I'm kind of stoked that the Dozen is evolving.