Yesterday I got to go to the Arctic Thunder air show, which is one of my favorite things to do all year. Ever since I was a little kid I've wanted to fly jets off of aircraft carriers. Will I ever do it in this lifetime? I'm not sure! I guess it depends on where my life goes. I sure do want to fly at some point though. As a self respecting Alaskan woman, I certainly want to get my private pilots license at least.
The show was really wonderful. They had a missing man formation fly by for the crew of the C-17 that died Wednesday on Elmendorf. The C-17 on display had memorial pictures of the four crewmembers, and people were bringing flowers. It was really heartbreaking. I can't imagine being the pilots in the show, flying over the site of the wreck all day. That would be really hard to see.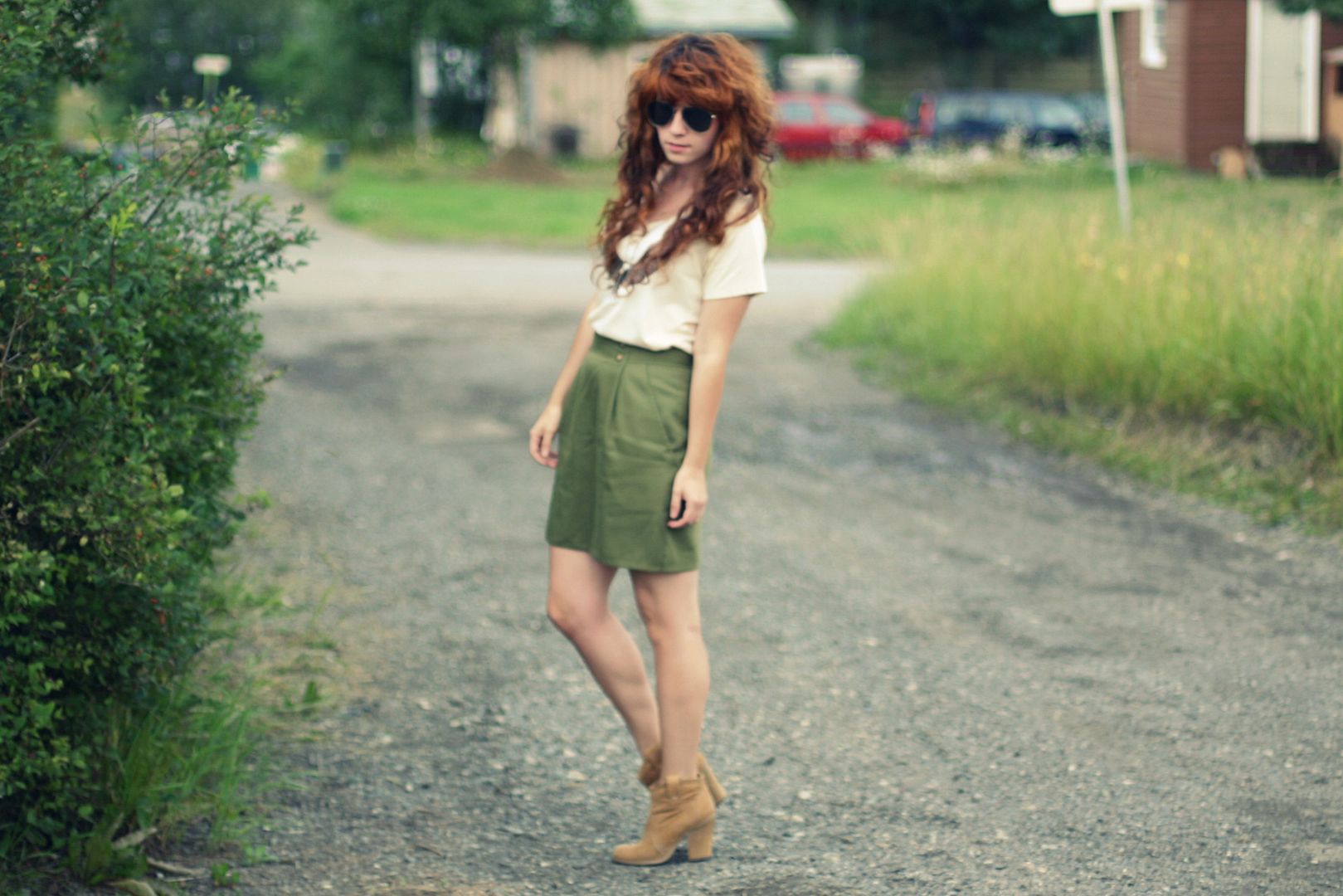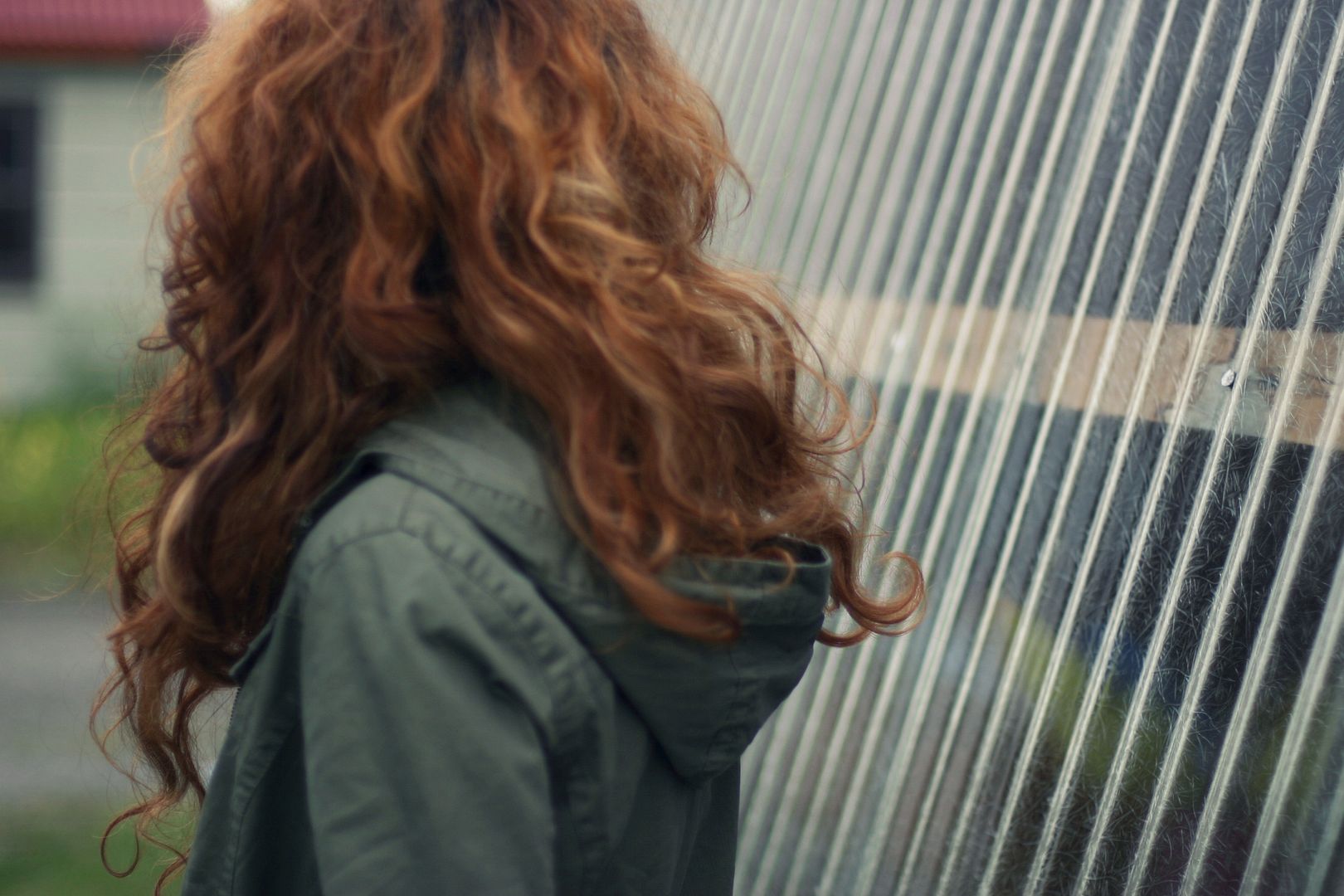 jacket/empyre via zumiez :: tshirt/old(from a flight shop) :: skirt/thrifted :: shoes/kensiegirl
It was impossible for me to resist wearing a military inspired outfit to the air show. Usually my more military outfits are Navy-related, but I just got this jacket and thought I'd go for a more army look this time. My choice of footwear wasn't the best, though, for walking probably miles around the tarmac. I thought maybe I'd be fine, but by the end of the day I was aching for bare feet. I was too proud to take them off and walk around bare footed though. I was wishing I was one of those folks who brought a folding chair to sit down on. I opted for sitting on the tarmac to rest my feets. Cotton candy and a reindeer hot dot helped too. It actually turned out to be a pretty great day for the show. There were still quite a few clouds, but it didn't rain and it was really quite toasty out. Okay, it was probably in the high sixties, but man was I roasting! Maybe it was muggy or something. Either way, I didn't get to use my new jacket or the umbrella I bought yesterday morning because my computer told me it was going to rain all day. I guess you can't trust technology for everything.
So, if you guys remember a few weeks ago
I was talking about getting a jacket
, and the one I liked finally came back in stock (and on sale!) so I broke down and got it. I absolutely love it, it's perfect. Just the right weight, the right kind of fabric, pockets, great color. I'm super pleased.
And I wanted to mention, since a bunch of people commented on my vest/dress thing yesterday, that vest/dress is actually the dress I wore in this post. If you remember, it was slightly too tight around the bust (an unusual problem for me, haha), but I love the print of the dress, so I just unbuttoned it all the way and wore it over my other dress. I actually like it way better than the way it was as just a dress.