Okay, well, this post will be short since I'm supposed to be meeting a friend to go on a nature walk in a couple minutes, but I wanted to post because I'm blogging from the Brave!!! Look at my little map, the Brave has finally moved out of Anchorage. Granted, it will be returning tomorrow, but still. Seeing that little needle move is thrilling (for me at least).
These pictures were taken on my way up to Talkeetna at a roadside firework vendor. Fireworks are illegal in Anchorage, but once you get out of town into the Valley they have a few places set up on the side of the road where you can buy them. They all have the most fun paint jobs, and this is just one of them, I think on my way back to Anchorage I'm going to try and do some pictures by another stand.
Okay, well, I better not keep my nature walk waiting. Perhaps I'll post later tonight on some of my adventures that occured last night.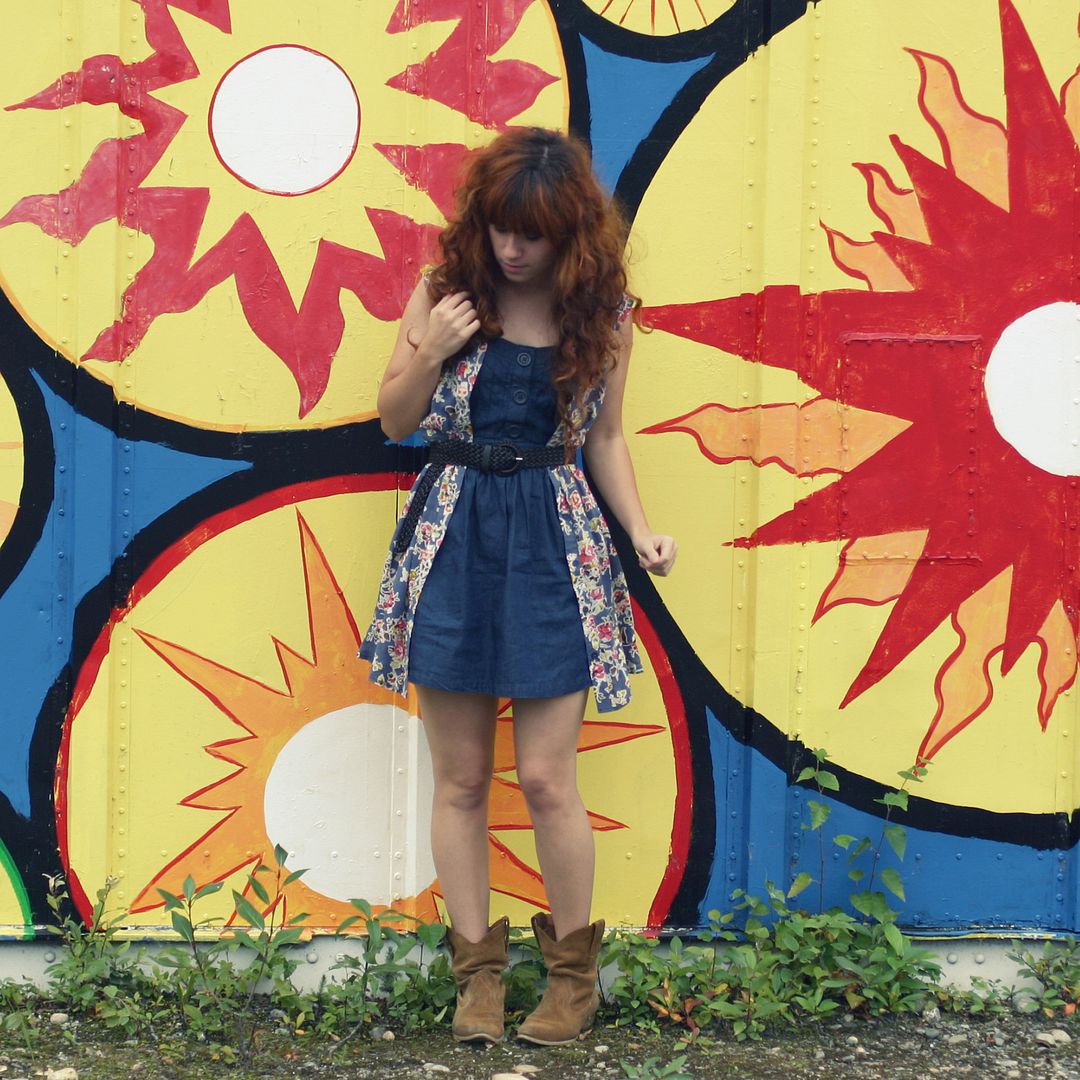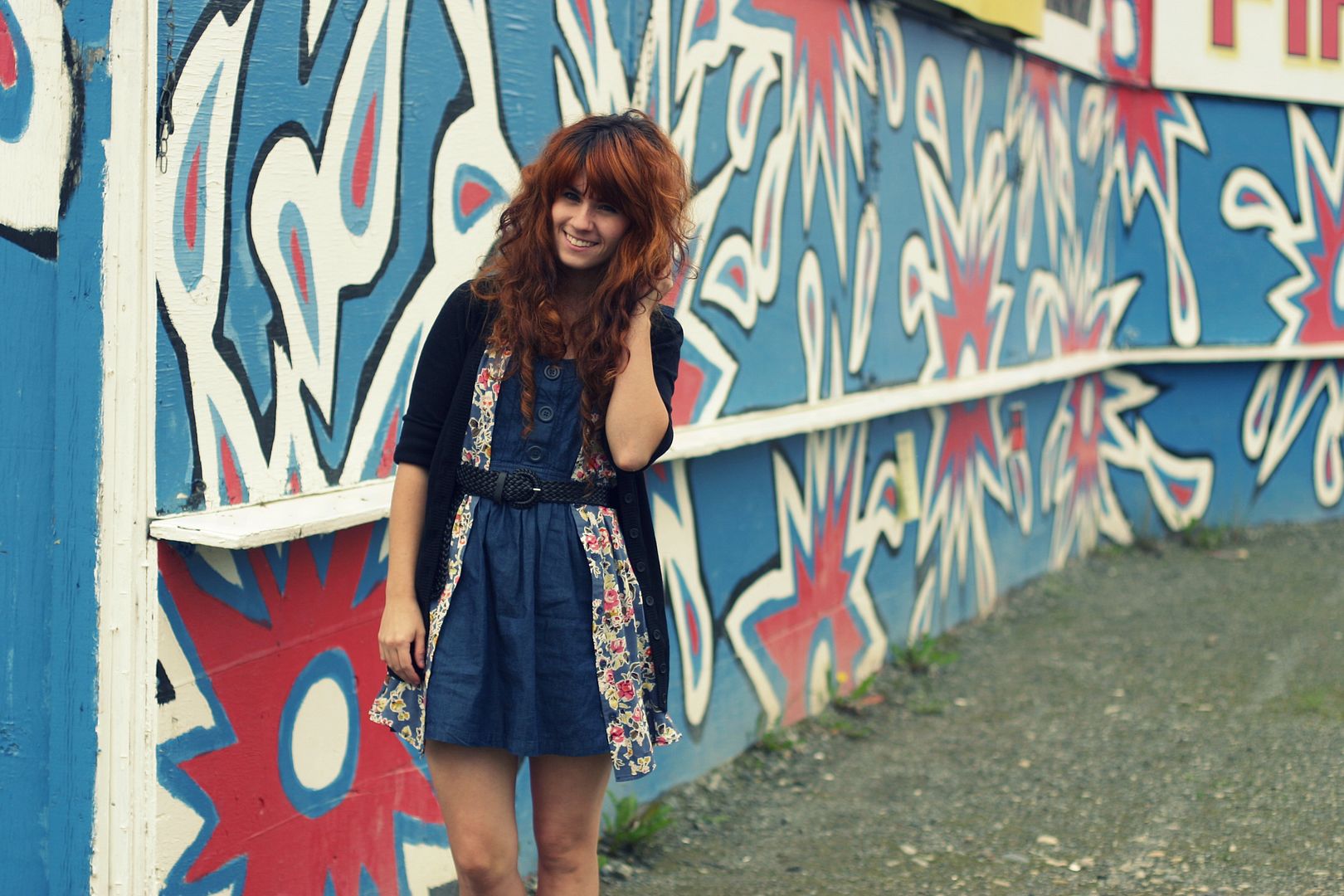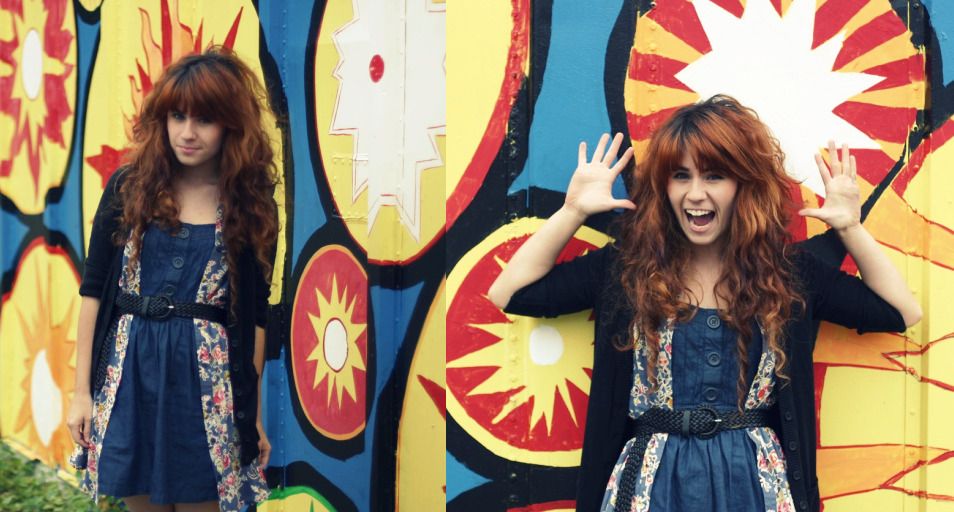 cardigan & boots/target :: floral dress/courtesy of
modcloth
:: denim dress & belt/forever 21