Well, I'm happy to report that my first camping experience in the Brave was a great success! I learned a lot about what I'll need to make camping be successful and comfortable. She ran perfectly and I'm feeling optimistic about the big trip after this little test run. I still have a lot to test out, but I'm on my way.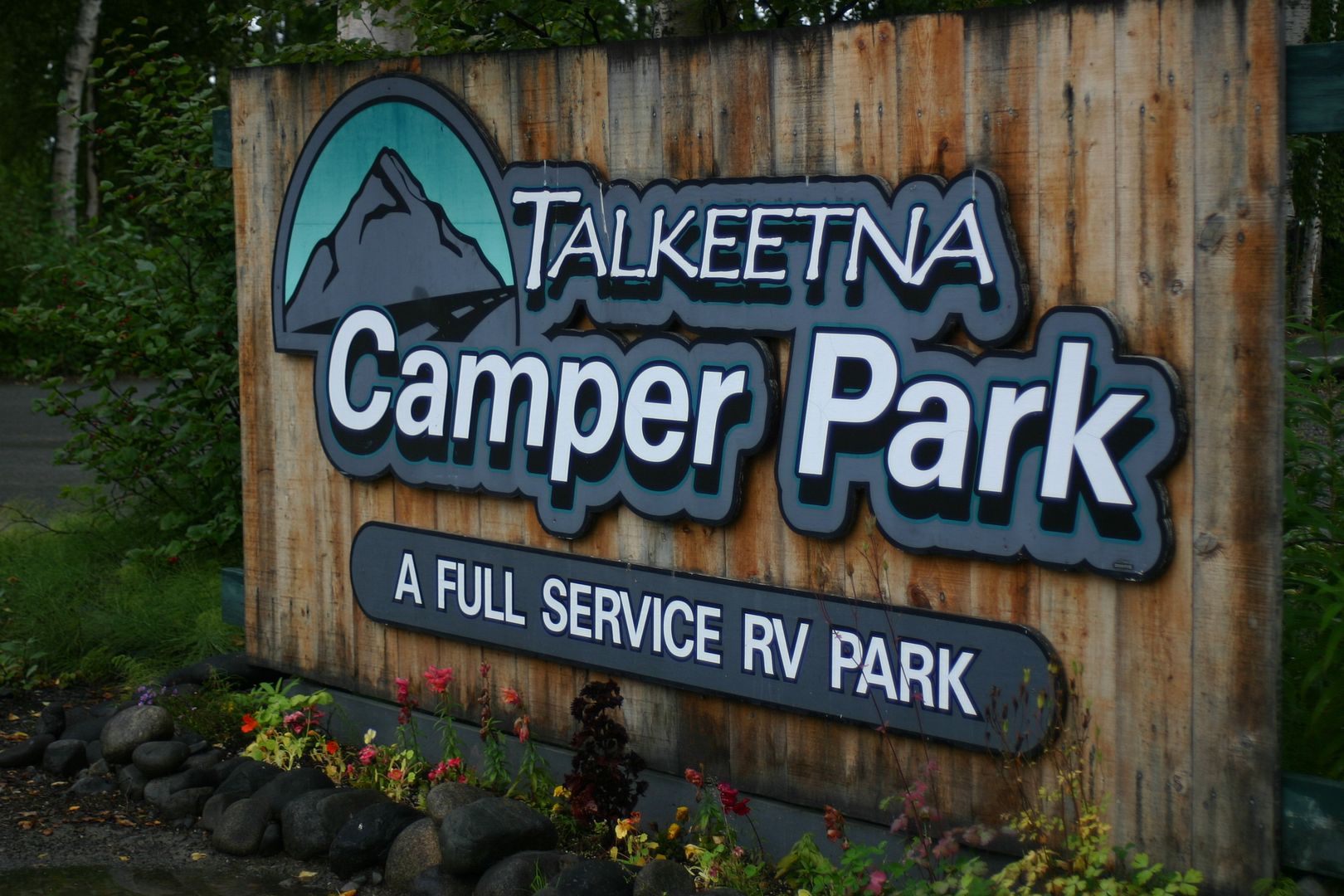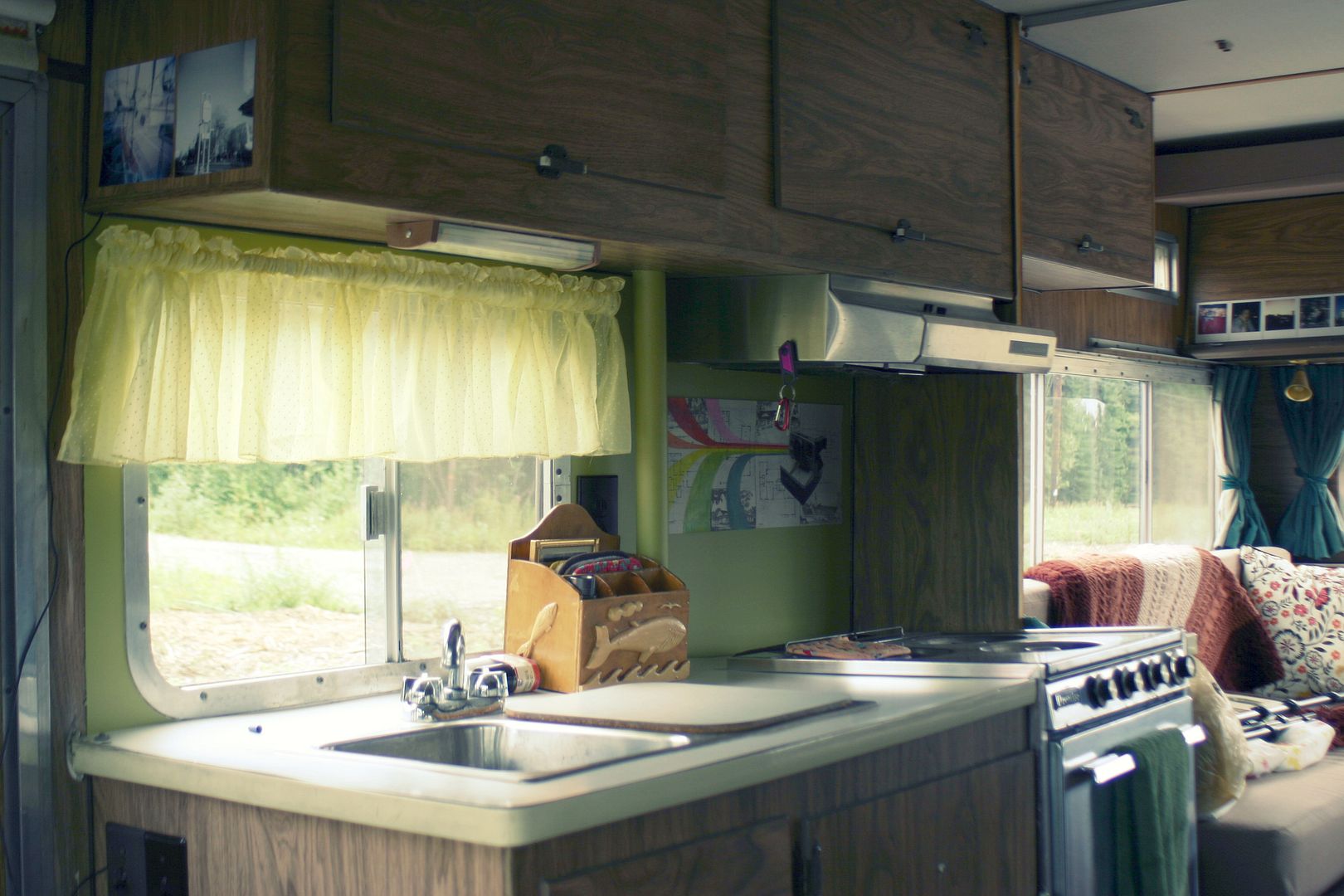 I stayed at the Talkeetna Camper Park, which was pretty nice. I wanted to camp somewhere that I could plug in electricity, and I would've hooked up water, but I realized I don't even have a water hose yet! Add that to the long list of things I need to get before I leave. I tried to get the heat to work, but I couldn't even get the cover off to light the pilot, so I'm going to have to figure out how to rectify that situation. Luckily it was a pleasant temperature all weekend so I had no use for the heater.
When I got to Talkeetna I found out that my friends were playing a show, which was exciting! It was very fun and there was amazing food at the party. Also, hula hoops and mardi gras beads. One of my really great friends, Molly, got up to Alaska last week and I was so happy that I got to finally hang out with her.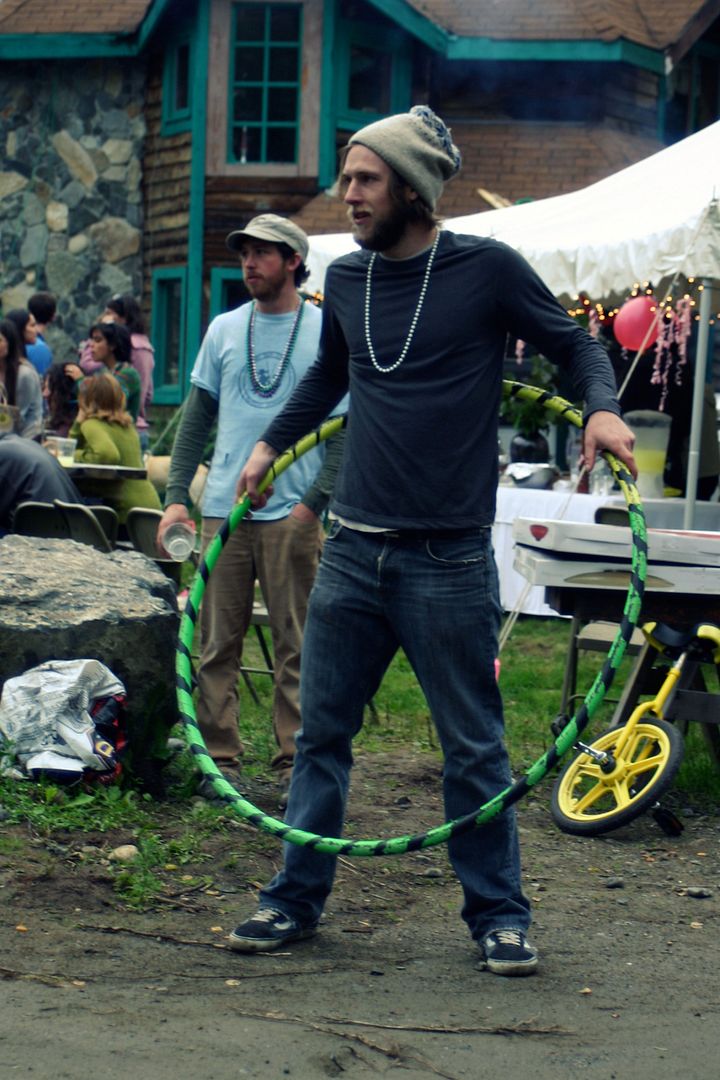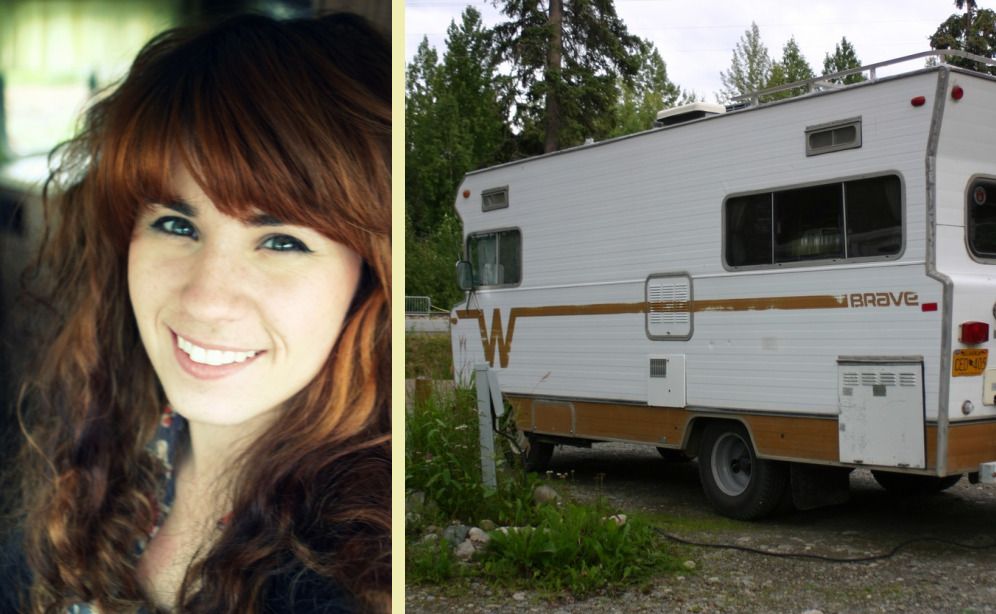 On the drive up there was a section of road construction, so I was killing time taking photos of my dash/self. And there's a picture of the Brave all hooked up in the campground!
I've been dreaming about this breakfast burrito for months, ever since I first had it. For some reason every time I've gone up to Talkeetna I haven't been able to get it, so I was determined to make it to Twister Creek so I could get one. Ugh, it was as good as I remembered. Possibly better. I'm dreaming about it right now...
I didn't get pictures of Saturday night because I shed all unnecessary items to go out for a girls night with my best friends from College (can you believe we all live in the same place? Crazy!). The boys went home early so we decided that it was our duty to go out, dance, and drink girly cocktails all night. All of the above were completed with flying colors. I also found out that one of my friends got engaged, which was super exciting! We left every location by singing the first few bars to The Final Countdown, which made everything more epic.