Autumn is seriously in the air up here. Leaves are already changing and starting to fall. I love autumn as much as the next person, but I'm not sure I'm ready for summer to be over yet! This is why I'm excited to be traveling. I'm hoping I'll be able to chase down some warm weather in the more southern latitudes. I do like the wintertime, but I don't think I'm ready for it quite yet. Especially since our summer hasn't really been that "summery". Last summer when I wasn't home, Alaska had one of the best summers ever, and this one where I actually am home has been very dreary and grey. Granted I like the grey, but I still do love having an actual summer. Ah yes, talking about the weather. Sorry I'm so boring! Hopefully more excitement will occur in my life soon. I suspect hectic and exciting times will be coming soon enough, so I'm kind of taking advantage of this down time.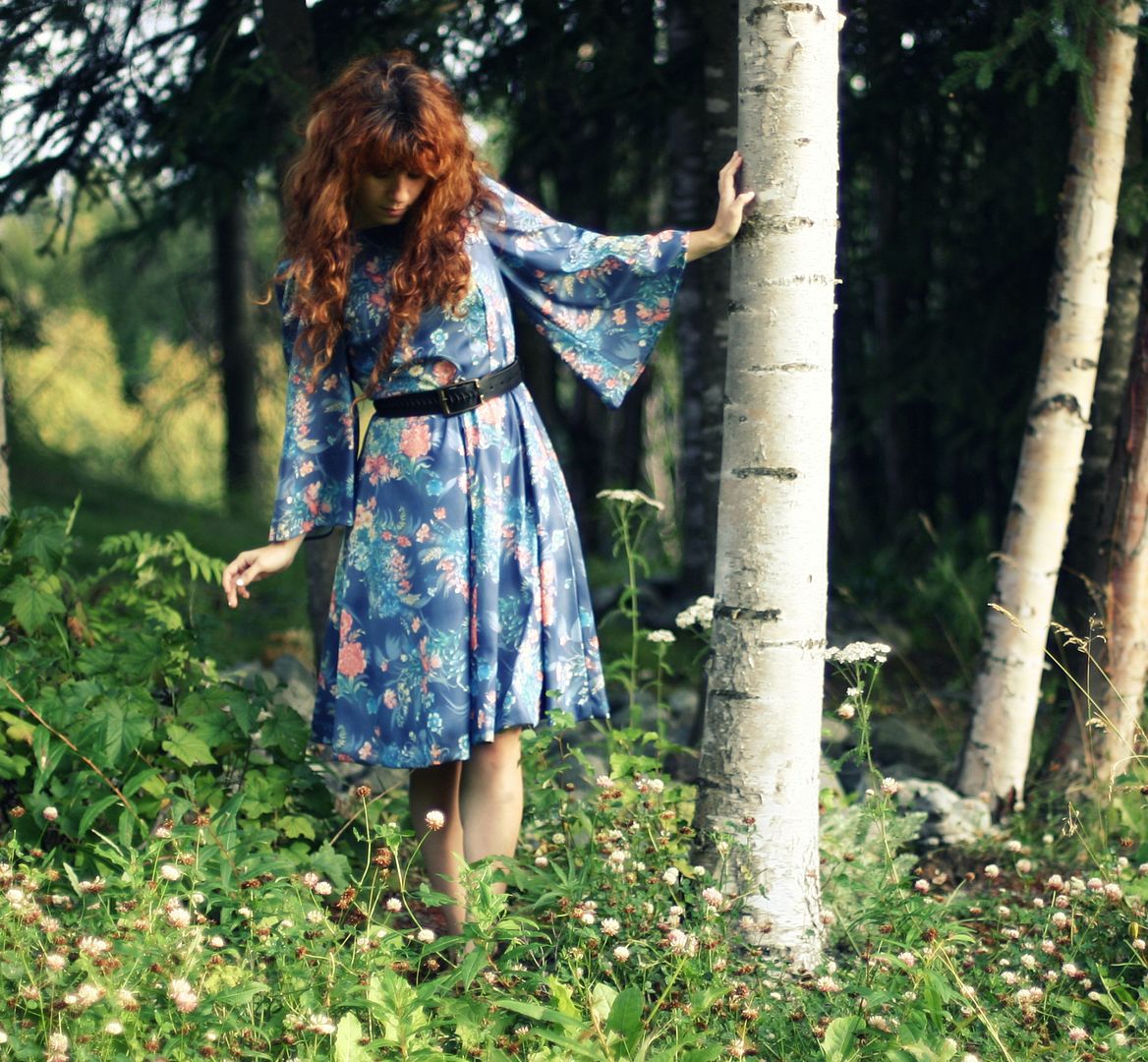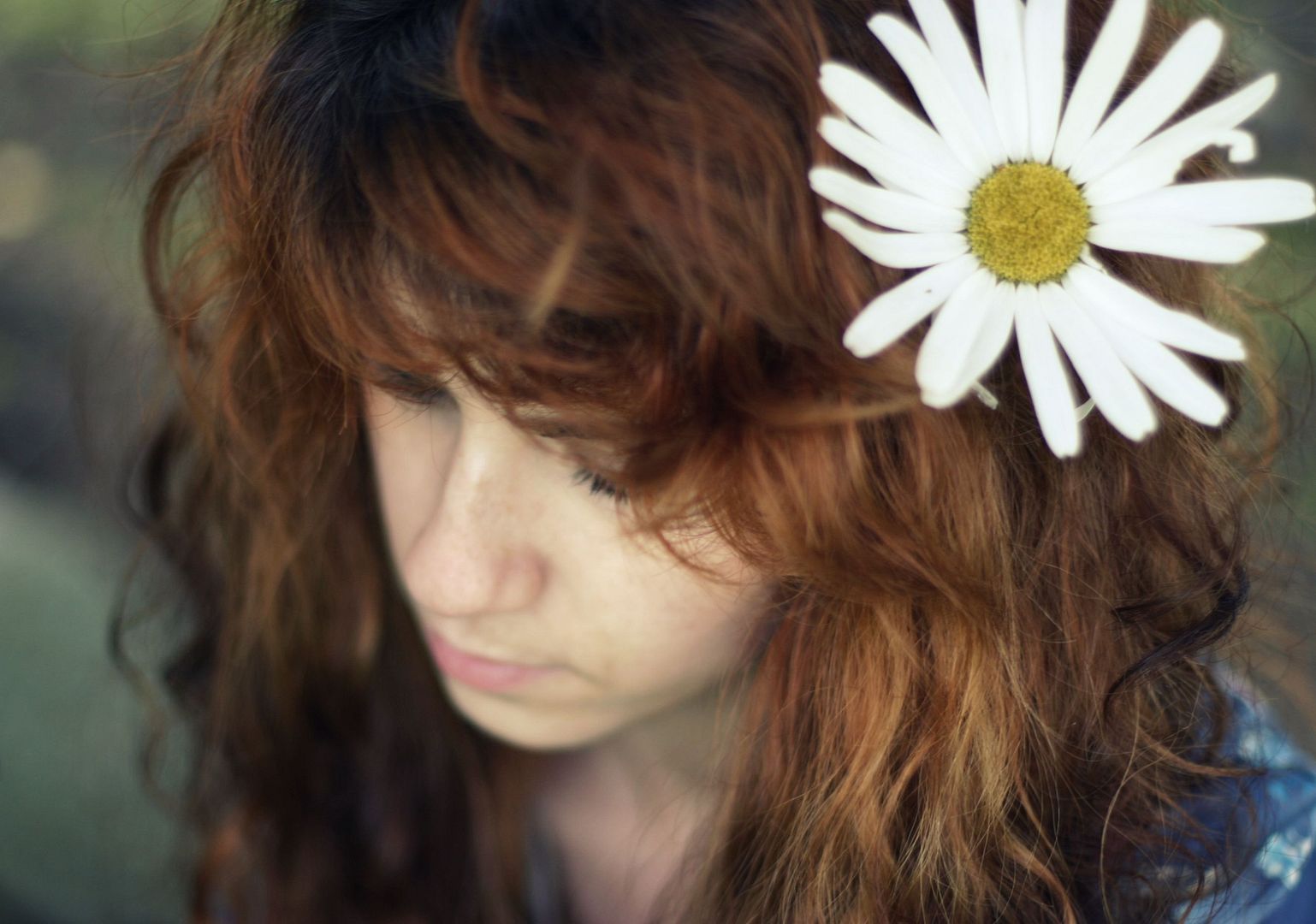 I've been having trouble writing posts lately. Sometimes it feels like I have so much to say and other times I just feel like my head is full of mush. Do you guys ever feel totally bland? I feel that way sometimes. It makes me scared that if I get bored of myself, how is someone else going to be interested in me enough to want to hang out all the time/get married to me/etc. I guess I always come around and like myself again eventually, so maybe that's some hope? I think I fear mediocrity more than failure. Mediocrity is just hovering there in the middle, neither one extreme or the middle. You can't even feel bad for yourself being mediocre because you have the ability to change your status quo. Either fail, or work harder and succeed. Granted, sometimes feeling mediocre is just a feeling.
Okay, that was a killjoy paragraph...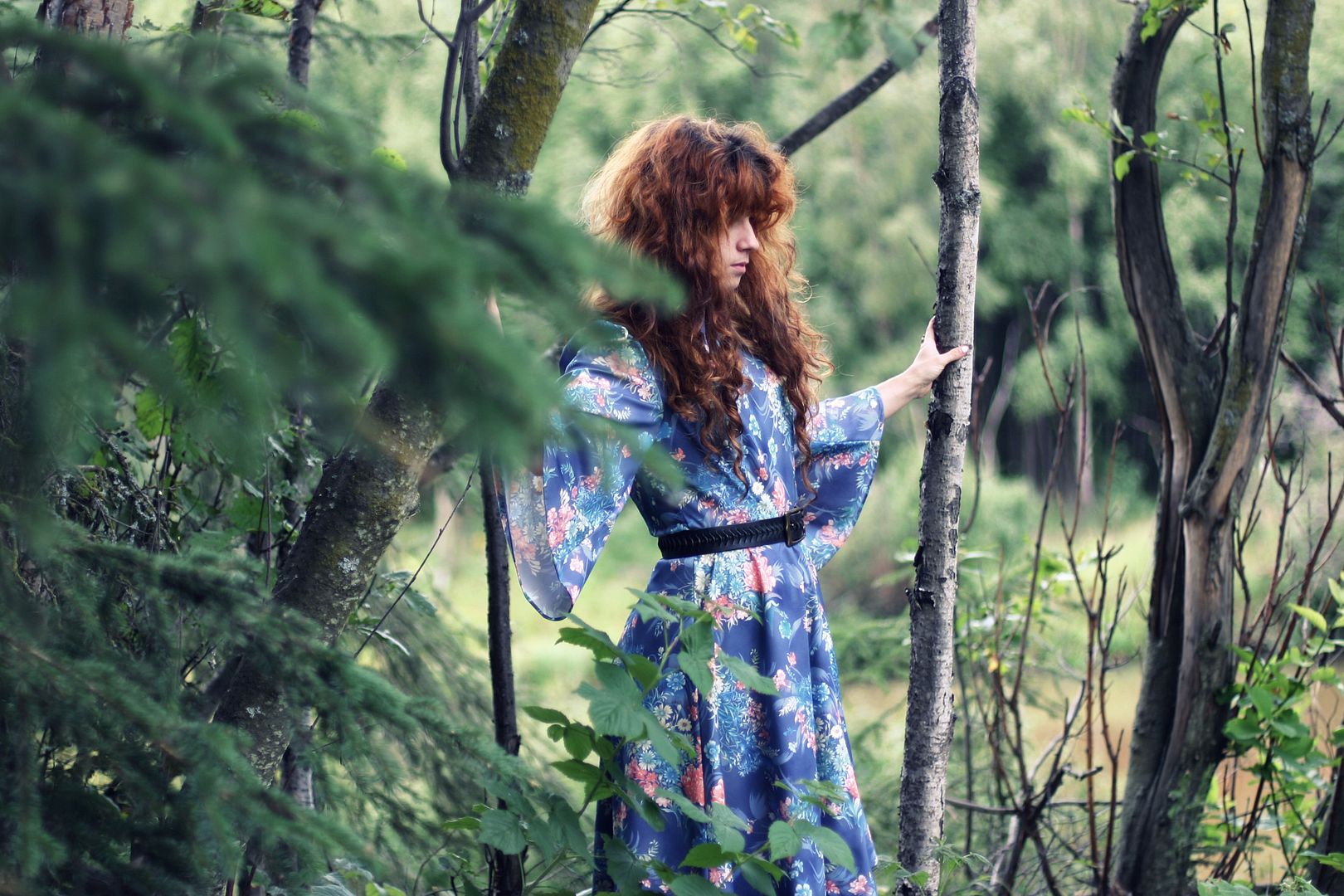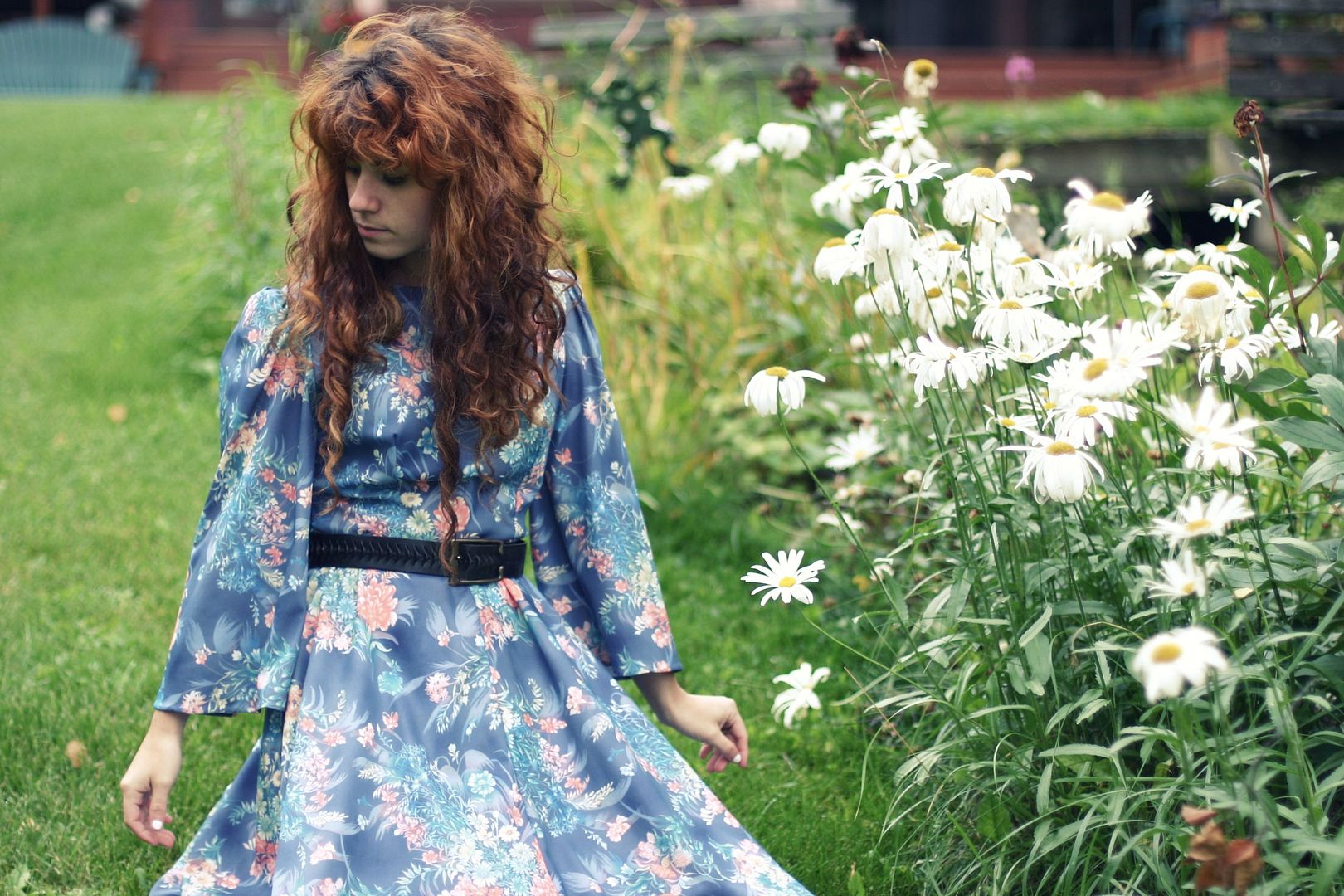 Moving on to less debbie-downer topics... I love this dress, but it's not staying in my closet! One lucky reader gets to win this dress from
Violet Folklore
! It's a size small/medium and it's a medium length. It hits me around the knee, but I'm 5'1", so it'd be shorter on anyone taller than me.
To enter this giveaway, just leave a comment on this post between now and next Wednesday, September 1 at 9pm akst (10pm pst). Make sure to leave a way for me to contact you if you win! This giveaway is open to international entrants. One entry per person.