This is the most pulled together I've been in days! Okay, and it's kind of a false sense of "pulled together." I got this dress in the mail today and my mom brought it to me when we had lunch together, aaaaand I totally changed in the bathroom at lunch so I could put it on. Whenever I get something in the mail I have to immediately rip it open and put it on. Why is real mail so exciting? I mean, emails are exciting, but real mail... it's like Christmas!
I was going to save this dress for NYFW, but I had it on and was loving it, so here it is! This is actually the most expensive dress I've owned since my prom dresses, and I don't even know if those were more expensive than this dress. Luckily it was on sale and I had the last of my gift card leftover, so I thought I'd get a designer dress. Pretty fancy stuff! I really love it. I was afraid that it wasn't going to fit, but it actually fits perfectly! Phew. I hate sending back things. Buying clothes online can be stressful sometimes.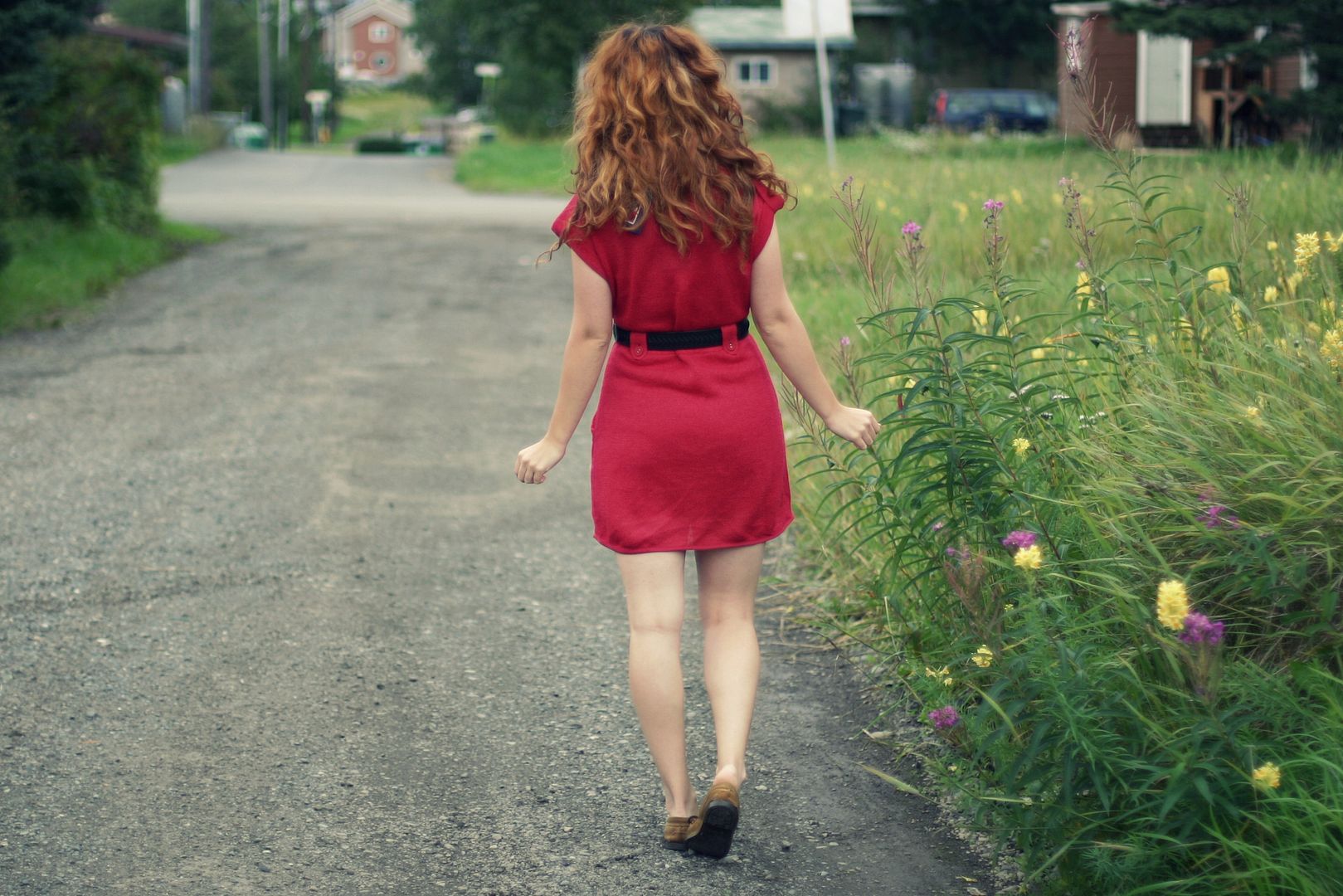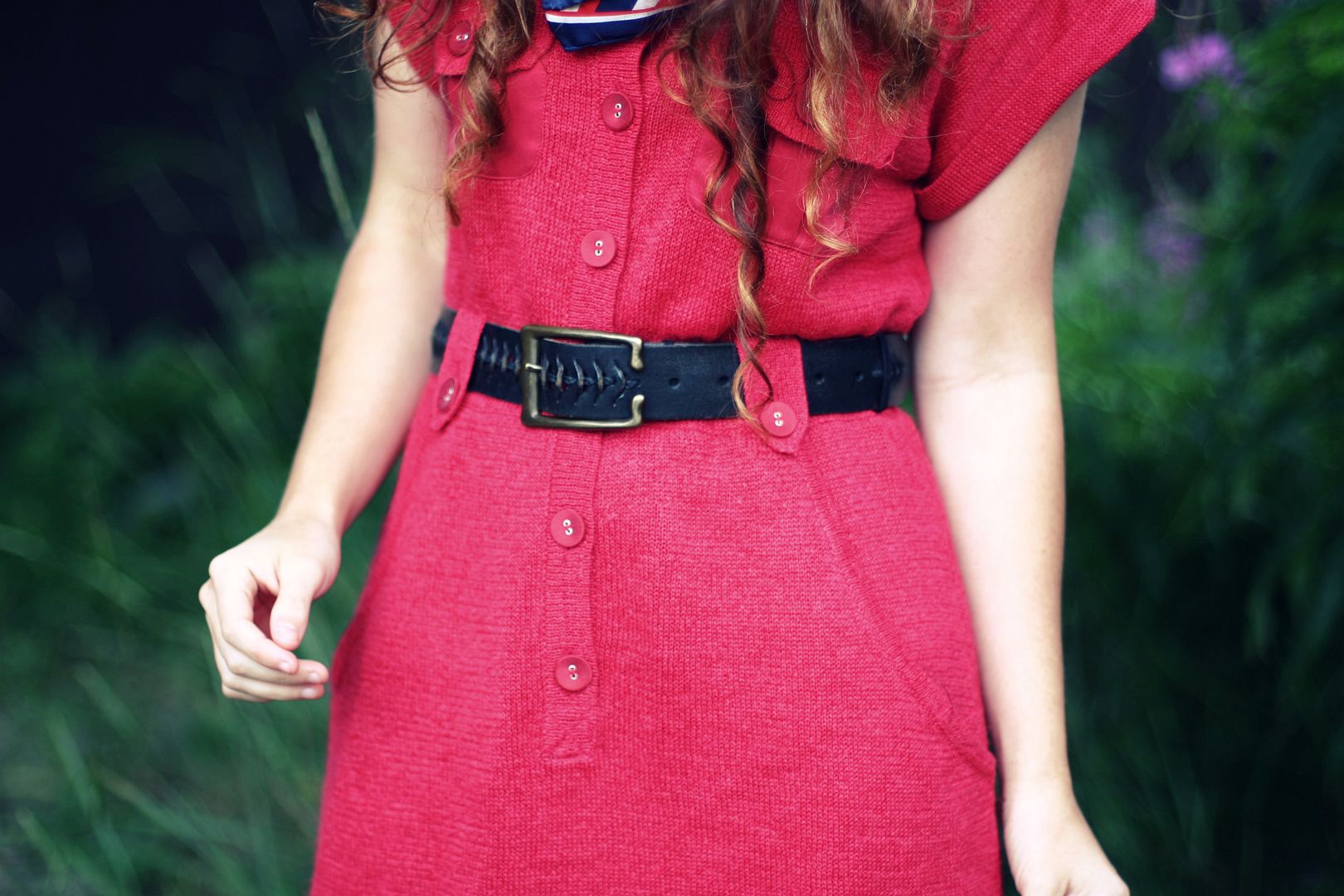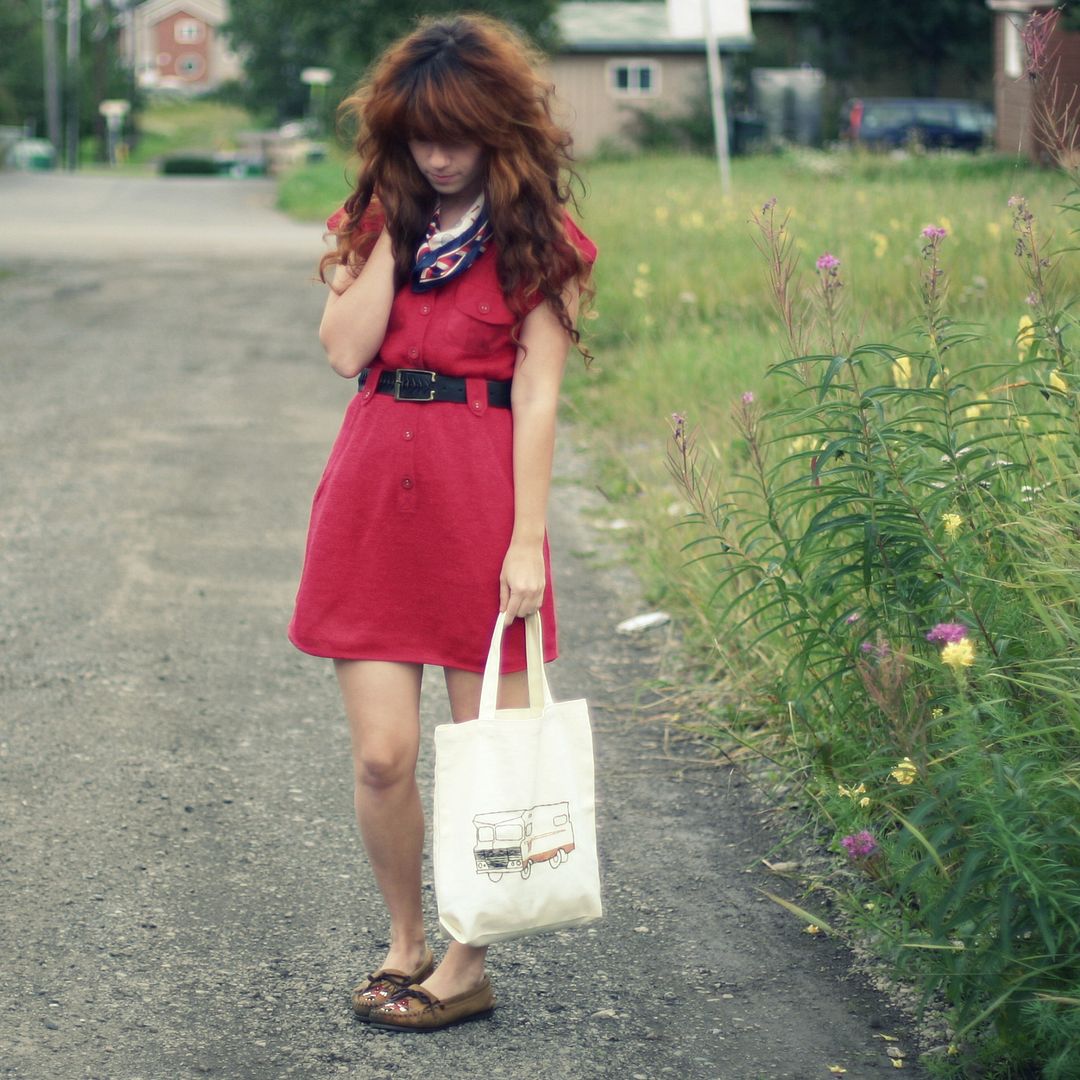 I've been working on this bag on and off the last couple weeks and I finally finished it! I know, I'm such a goon. Hey man, I'm a girl in love, okay? I'm planning on going on my first camping trip with the Brave this weekend! I need to actually get out and run it, doing all the hook ups at the campsite and stuff. We're still not sure if the heat is working even though we thought the pilot light was fixed. We'll see. I'm just excited to see my little Brave Map in my sidebar move out of Anchorage! Seriously, that's probably what I'm most excited about. It's kind of like being excited about checking things off your "to do" list. That little marker has been stuck in Anchorage for far too long!
And a quick question for you readers, I got an email asking me for some inspiration for mens vintage-y style, and I haven't been so much into the guy blogs lately, so I'm kind of out of the loop when it comes to mens vintage style. Do you guys follow any great guy blogs? My little brother would also probably be interested in any suggestions you have. He's 16 and a pretty hip fellow. He's much more self confident when it comes to style than I was in high school. People kinda make fun of him for wearing skinnier jeans and scarves and stuff, but I think he's a pretty cool cat. I used to do a Menswear Monday feature for him... maybe I'll bring something like that back. I have a hard time keeping weekly features like that going, so it might just be something I do when inspiration hits.