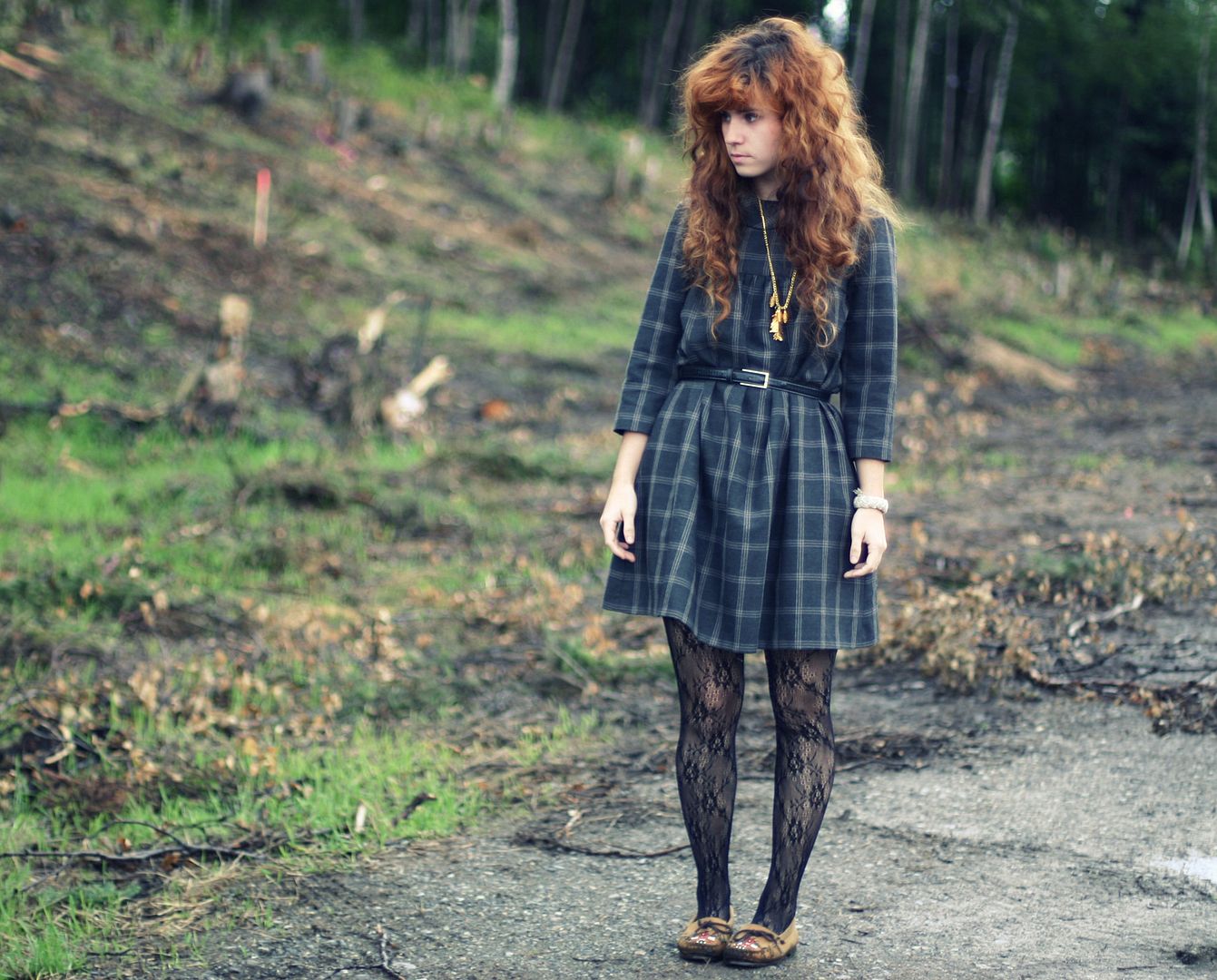 We visited our house last night and I went over to look at the tree-massacre next door. Pretty disappointing. Pretty much all of my pictures in the late winter and spring were taken in those woods, it's crazy that they are just not there anymore. We've lived in this house since 1997 and it's been the same that whole time. Now this radical change is happening and there's nothing we can do about it. Perhaps there's a life lesson buried in there somewhere. It was strange too, it smelled really odd, a very mechanical smell. It must've been the machines that cut down all the trees. So odd to see not only the woods replaced with no woods, but the natural smell replaced with gross industrial scents too.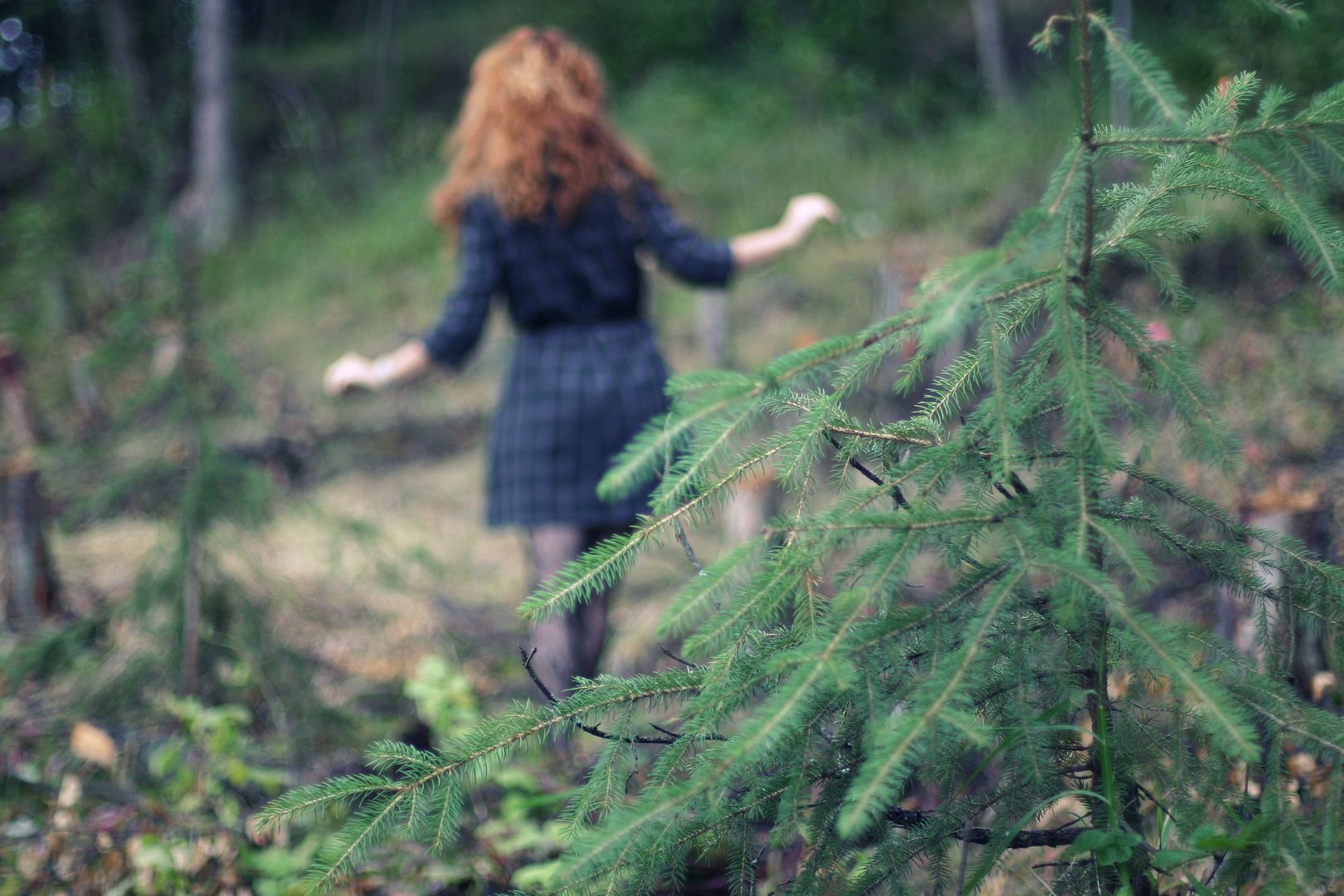 dress/thrifted :: necklace/handmade :: shoes/minnetonka
I'm sure whoever bought the lot is going to build a big obnoxious house too. It's a really strange lot, so unless they got a great architect (unlikely), it will be awkwardly stuffed onto the property. Such a shame. I think a really cute modest sized house could've gone on that lot, but there's not a single house on our lake that isn't really big. Sometimes I don't understand why some people have such enormous houses. They don't even really use most of that space anyway. It's just storage for more stuff.
I ran across this house over at Design*Sponge today and fell head over heels in love. I mentioned Tumbleweed Tiny House Co. and Yurts a few weeks ago, and this house has a similar feeling. Very simple and natural. While I'm a big fan of tacky fake wood (hello, entire interior of the Brave), the real wood of this little cabin is perfection. I also love the idea of building my own home. My Dad and Grampa were carpenters and both of them can build pretty much anything (though my grampa's eyesight is going now, which makes it a lot more difficult. He still occasionally makes amazing little Alaska Native carvings. The organizer on my counter in my last post, and the miniature dog sled in this post were both made by him). I think it would feel incredible to create my own house. Maybe that will go on my bucket list, but for now I'm pretty pleased with the home Winnebago Ind. made me 37 years ago.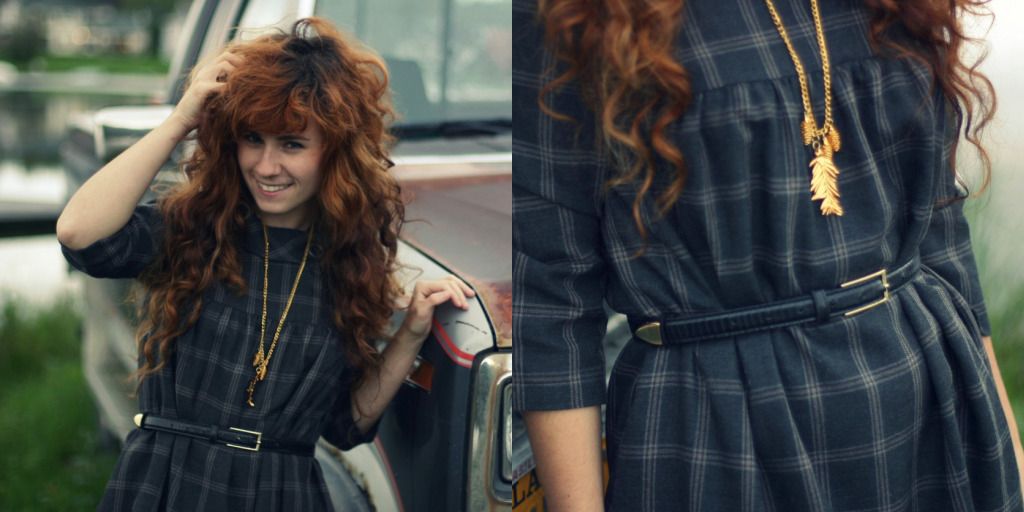 I found this dress at the thrift store and couldn't believe it. It's perfect for fall. Fall is definitely on its way up here, too. Time to get out of town, eh?! Know how you can smell when a season is shifting? I totally smelled fall in the air a couple days ago. Yikes! We tested the heat on the Brave though, and it was working. A little bit fussy, but definitely working. Yay! Now I need a fire/carbon monoxide alarm so I don't accidentally kill myself if the fumes go overboard/start a fire. Safety first!
*For clarification, I don't just dislike people with big houses. My family has a very large house. I'm just bummed when people build unnecessarily large homes just for the sake of having a big showy house, and when they totally disregard a piece of land's topography and what kind of house would fit well there.*