I was watching America's Next Top Model yesterday, and it was the "short girls" season. While I was thrilled when ANTM did a short model season, since I'm a veritable giant at 5'1", I was kind of disappointed in the attitude towards the short models. Granted, I didn't really think that many of them were good models to begin with (though the winner was absolutely incredible). Still, most of the season was spent telling these girls they had to look taller. Contort your body to be elongated, stretch you neck to appear taller, get "barbie toes" to make your legs longer. It kind of bothered me that looking short would be unappealing. I get the appeal of looking elongated in a photograph, but still, the message that looking short=looking ugly was kind of bothersome. I mean, height is something that you really cannot change. You can lose or gain weight, you can get a boob job to have bigger boobs, or a nose job to alter your face, but height... that's something you really are stuck with.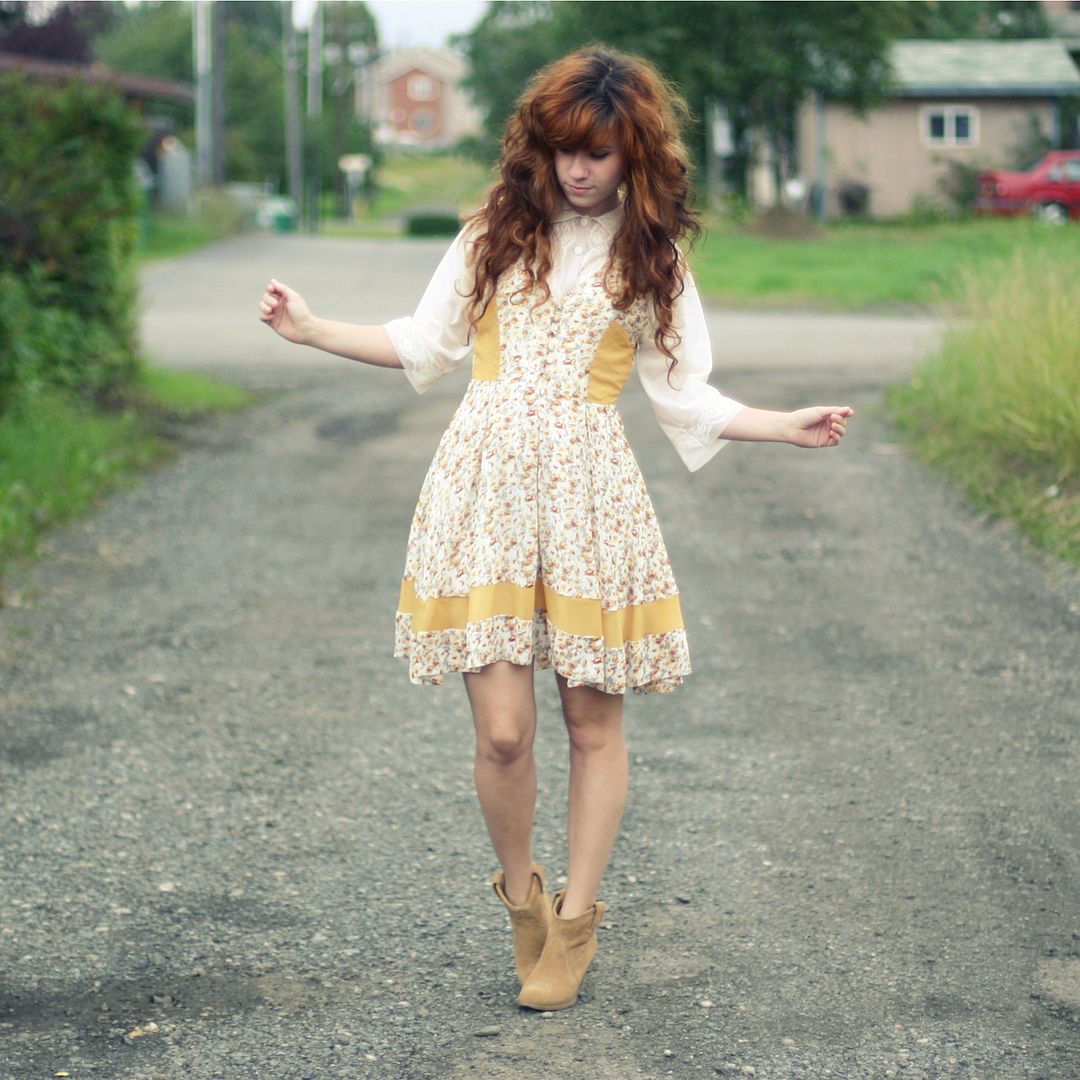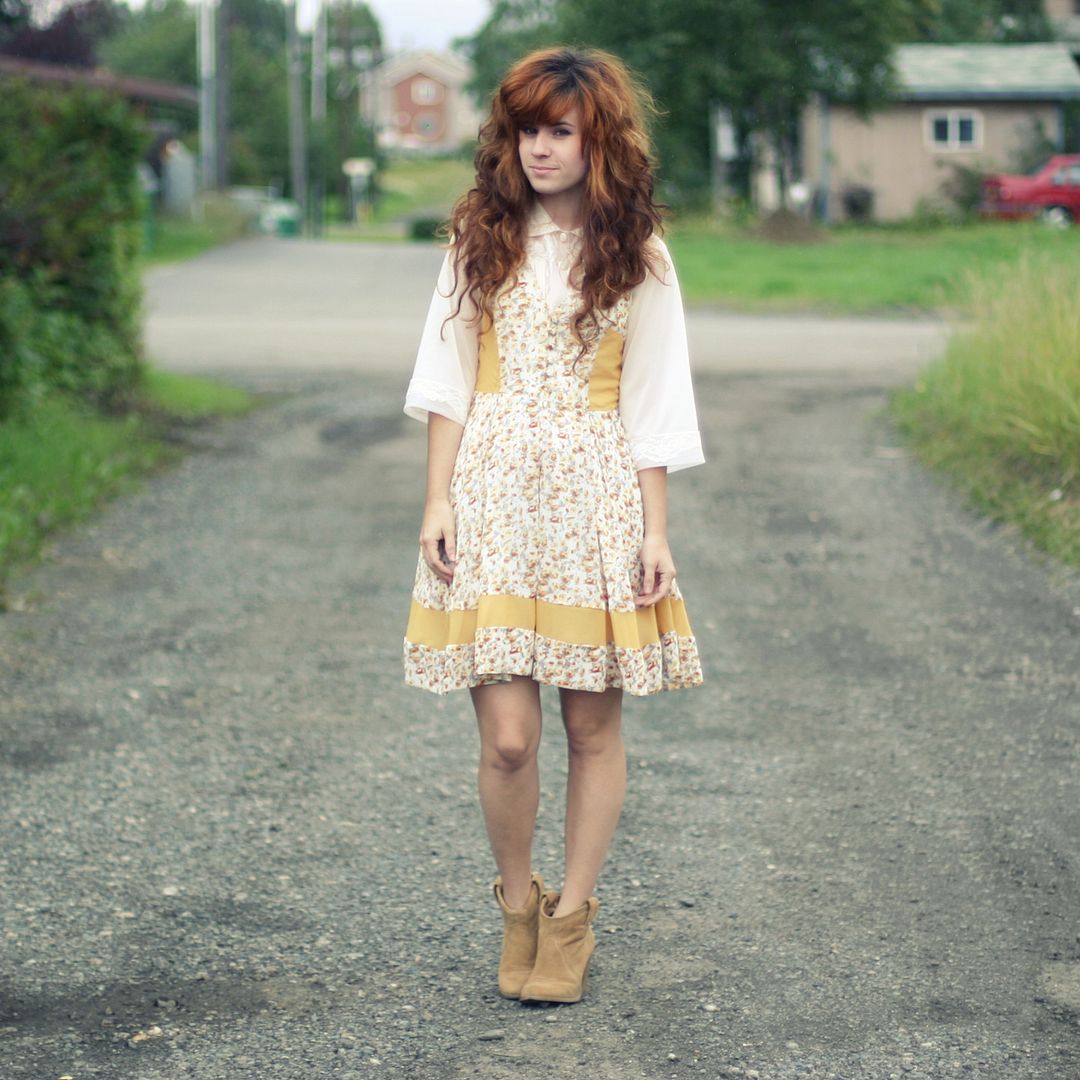 B&B Reservations dress/courtesy of modcloth :: top/leproust vintage
shoes/kensiegirl :: jacket/tulle via lulu e. bebe
Of course, weight and plastic surgery are huge issues in the modeling industry that I could write a novel on, but the height thing was what really struck me yesterday as I watche
d the show. It's so strange that the modeling/fashion industry has such a limited view of beauty. We all in the real world see beauty in so many people around us but very few of those people would ever be seen in an editorial. I don't know if the fashion industry will ever change to reflect the beauty we see on a daily basis. I mean, we have to be the change we want to see in the world, right? I think blogging is contributing to that.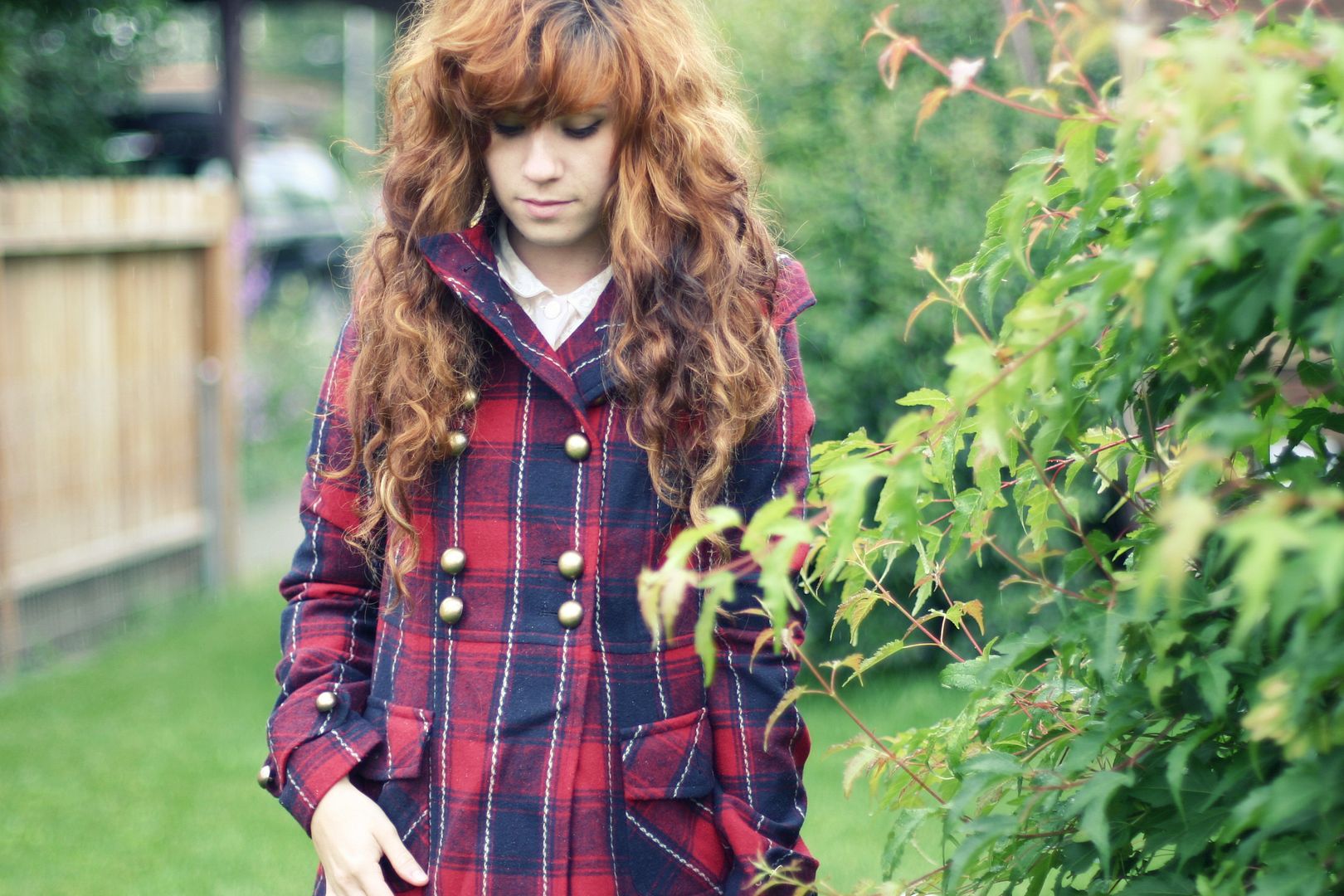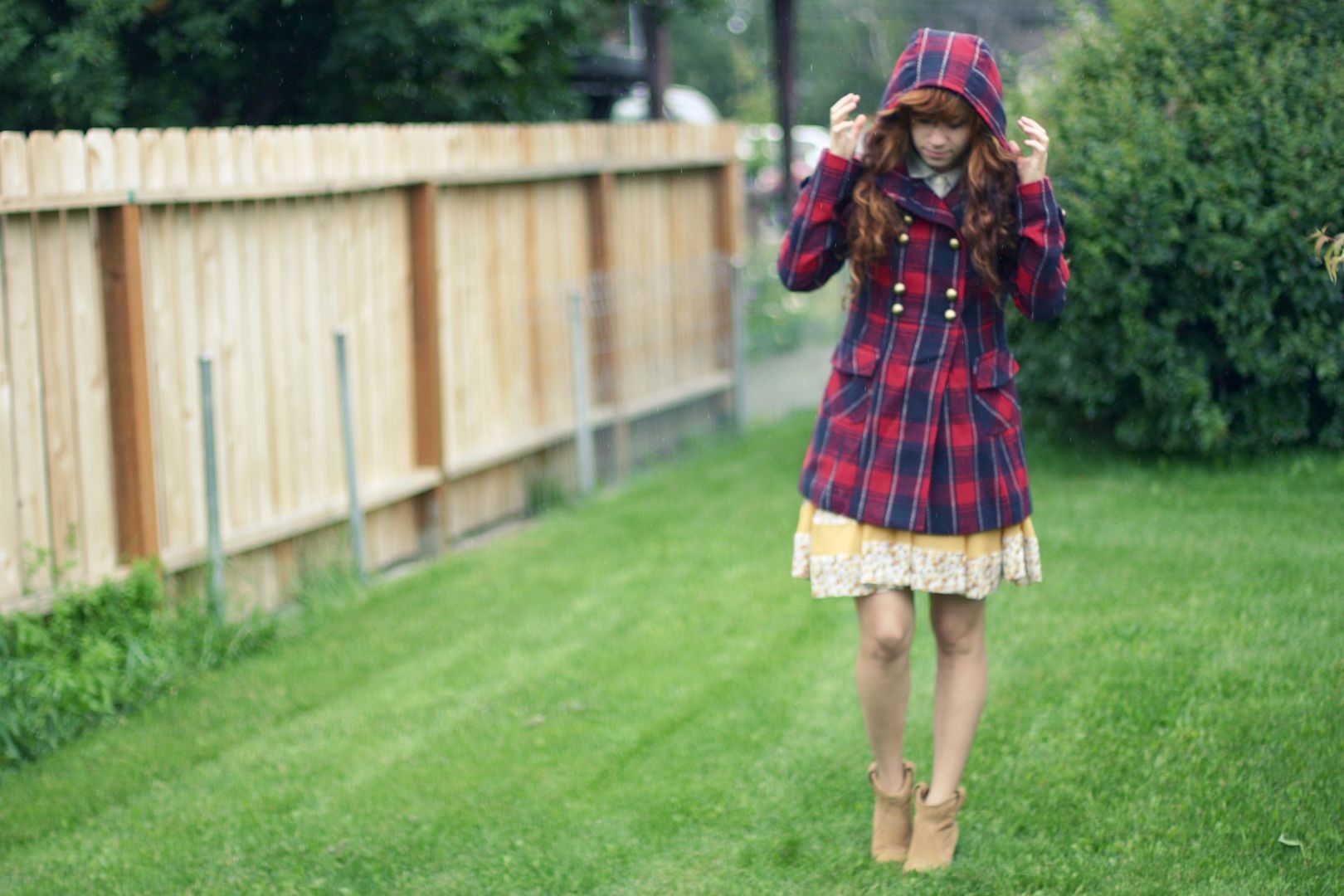 My mom got me this coat over the weekend, and I absolutely love it. I've been wanting a coat like this ever since Rebecca got a similar one last year from Ruche. It's a
Tulle coat
, and I love that brand. They have tons of really adorable jackets in a bunch of vibrant colors. I think having a great coat for fall/winter is a must. I realize most of you are still languishing in the August heat, but up here we're in our rainy season and temperatures rarely get into the 70's. Seasons up here are short. Unless it's winter. I actually found
this jacket on ModCloth
too, but if you're near Anchorage and you want it, I definitely recommend going to Lulu E. Bebe to get it because it's cheaper and you don't have to pay shipping.
This outfit is a compilation of my favorite pieces in my closet. You have to know I adore this dress, since I'm wearing it in my header. It's one of those dresses that just fits so perfectly and makes me feel amazing. And I'm seriously going to wear these shoes till they have holes in them. If you looked at them up close you'd see how worn in they are. I'll love them till they fall apart.