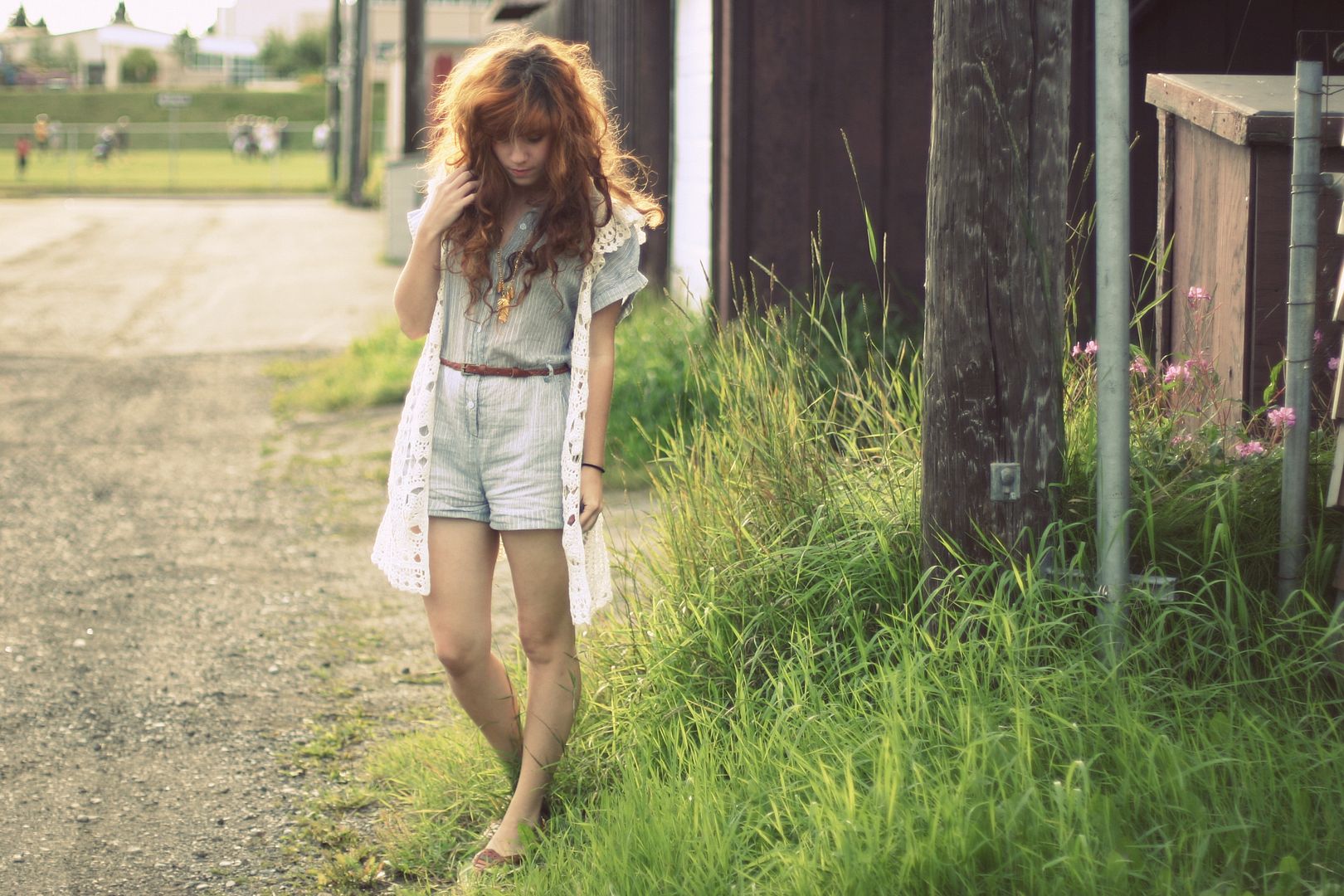 Okay, something that cracks me up about these pictures is the football players in the background. During pretty much all my photo sessions in this back alley, the middle school by our house has football practice, so the whole time I'm taking pictures I hear the coaches yelling at the players.
I got this cute romper from Vintage Virgin via the Delightful Dozen, and when I went to style it I wanted to kind of try layering more and giving some of her style a try, and I ended up styling it very similarly to her! Haha, serves me right for not checking and seeing how she styled it first. Oops. Oh well. I think I've only ever worn this little crocheted vest thing once before, and I love it but never feel like I know how to make it work, so I'm glad I pulled it out.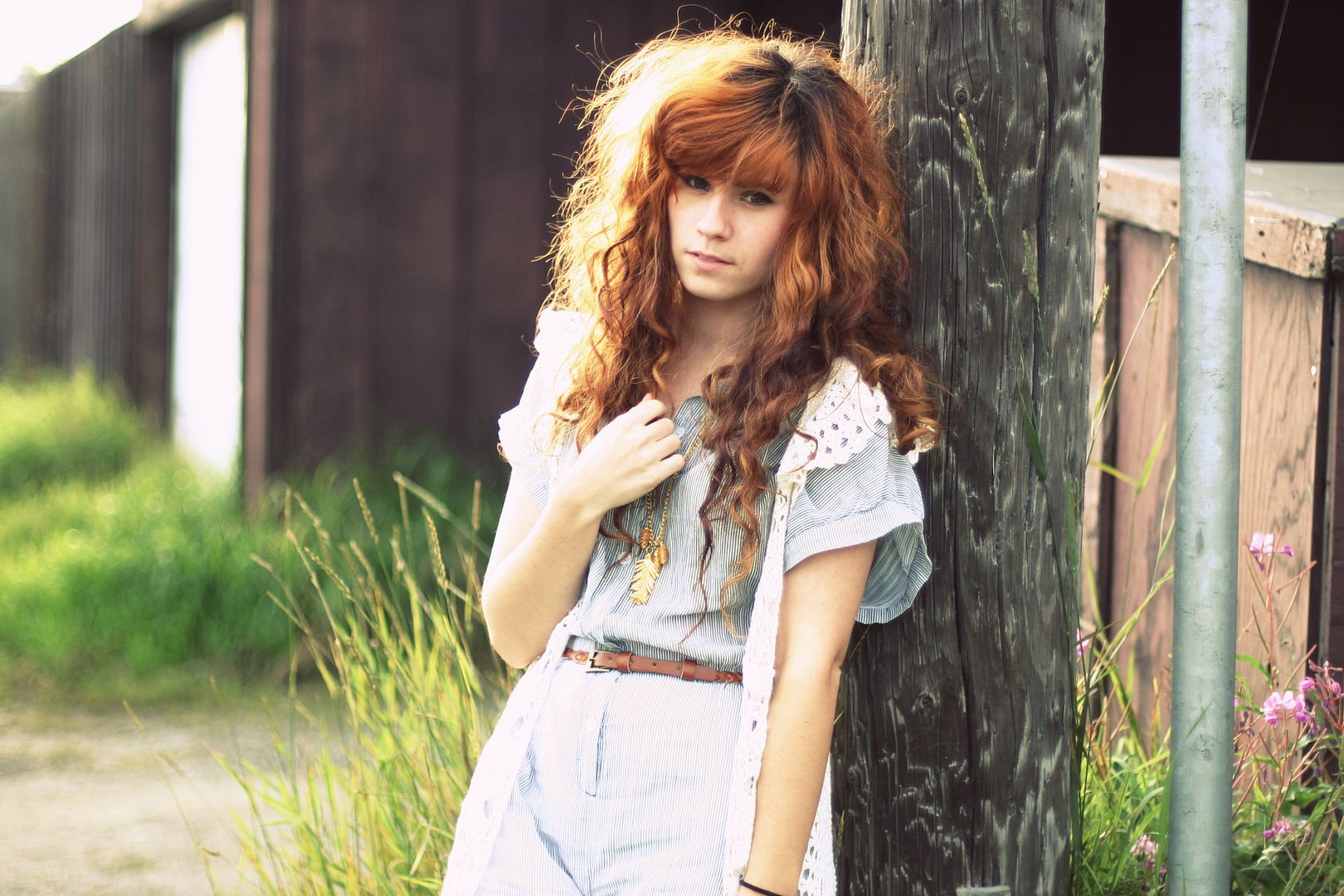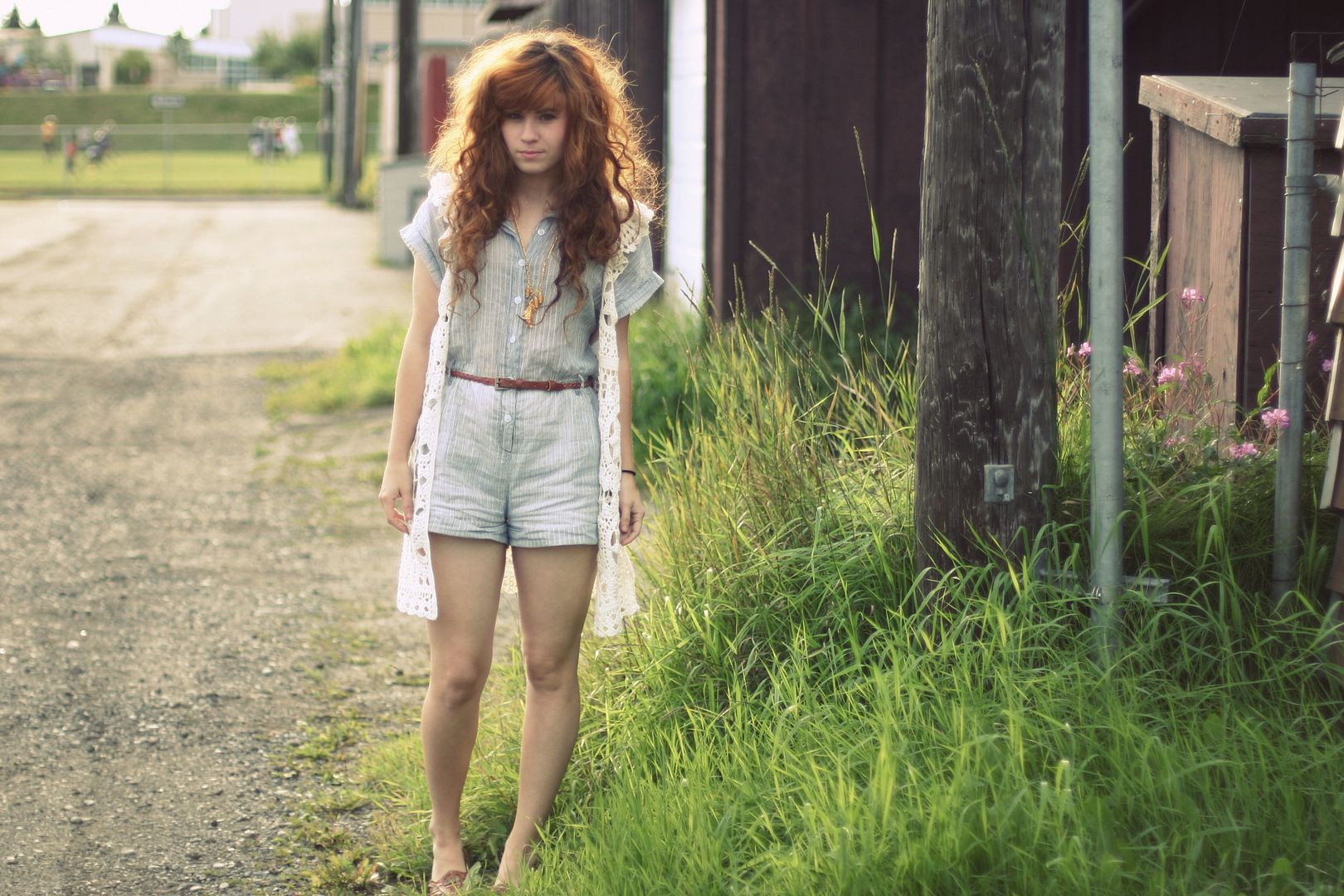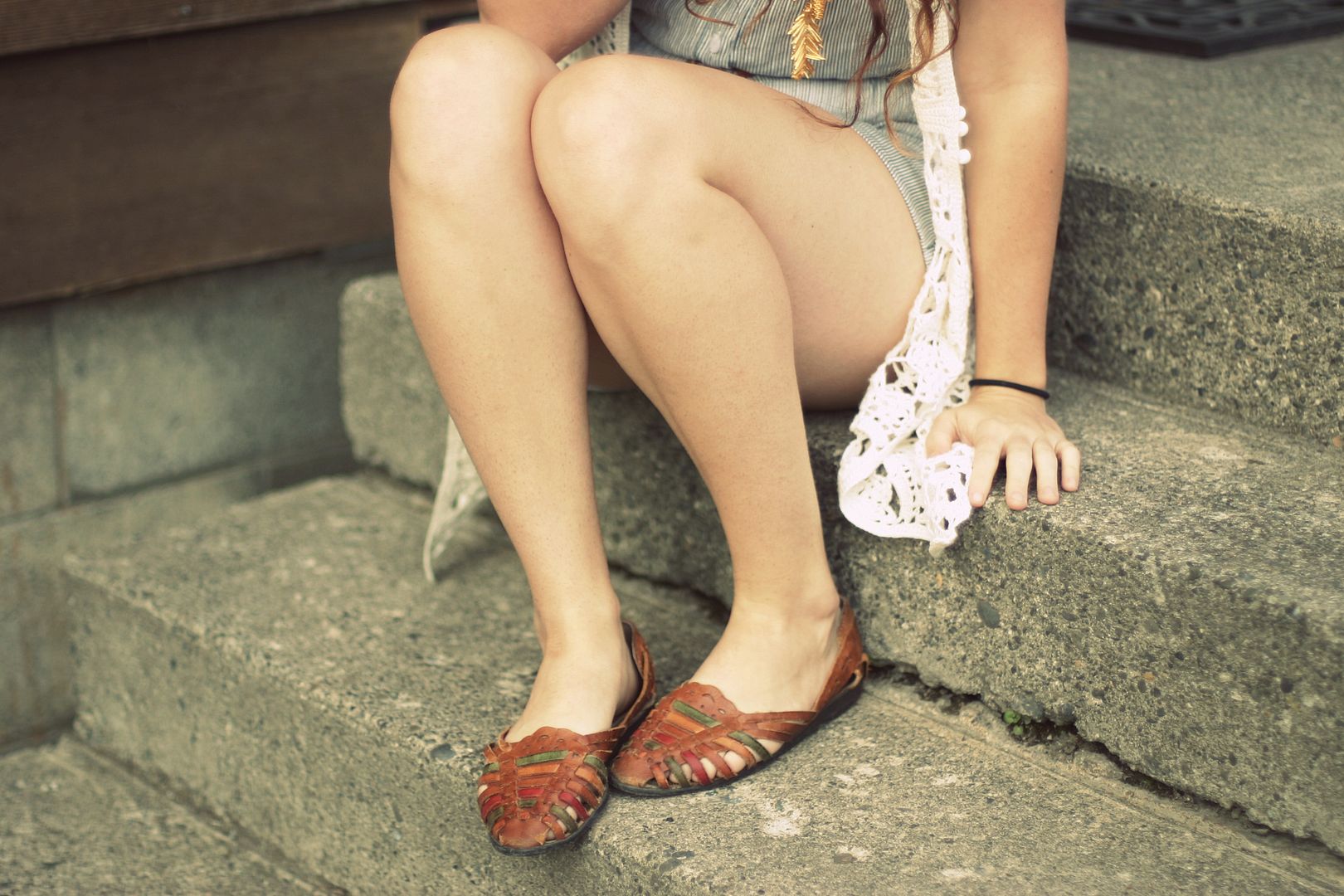 crochet vest/target ::

necklace/handmade :: shoes/vintage
I still have a huge pile of clothes I was going to sell in my shop tacky "garage sale" but I've been pondering it more and I'm thinking of taking the rest of it over to the Covenant House and giving it to homeless teens. I might grab a couple of my more favorite pieces and sell them to you guys, but selling stuff online stresses me out- too much logistics for me while I'm trying to get my life whittled down to travel in the Brave. I was hoping for a little bit of income from selling off my old clothes, but when it comes down to it, I'd rather give it to people who need it than cause myself stress over some inconsequential income.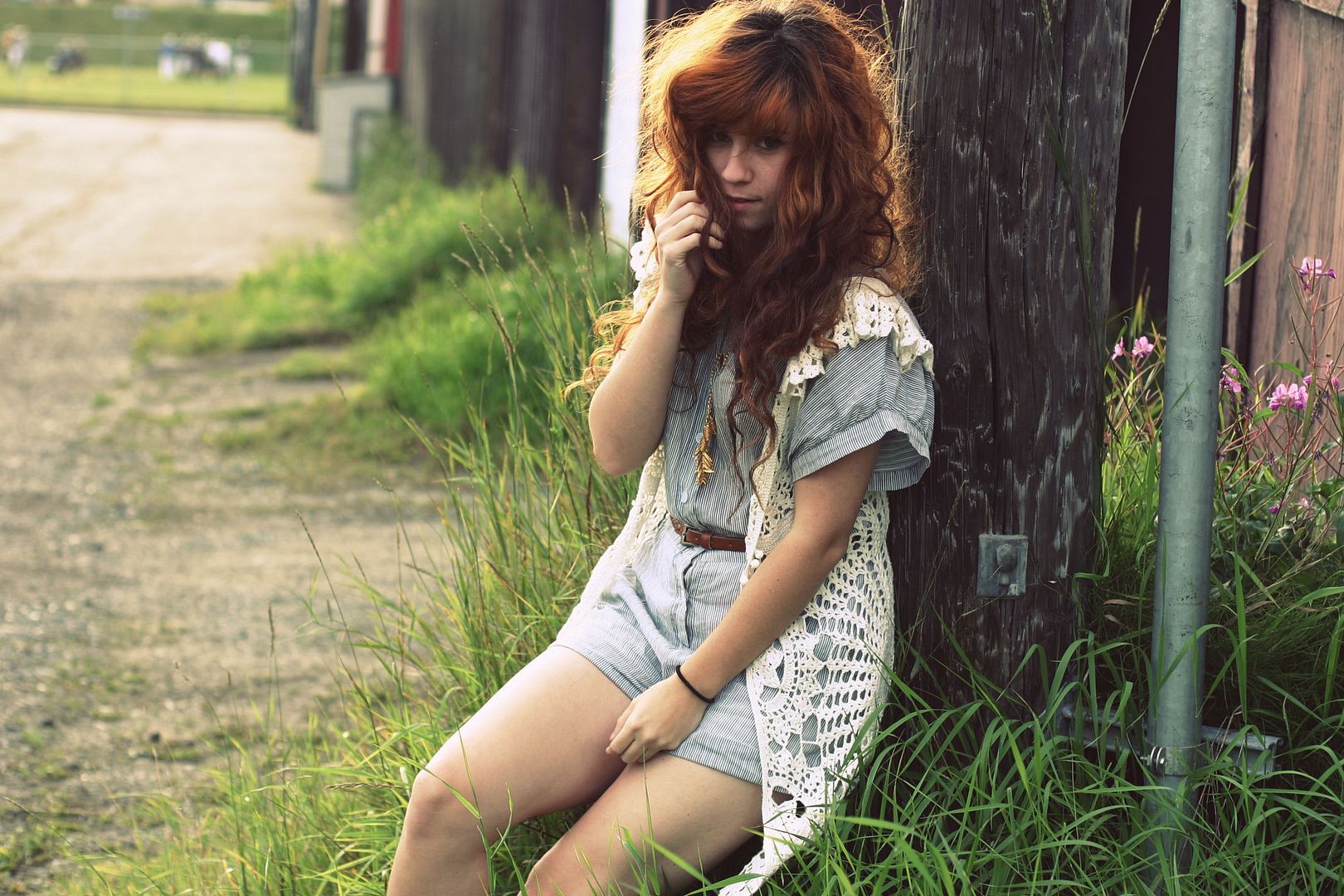 If you guys remember, I had you all ask me questions with the promise of a video response, and I finally go to it! I'm splitting the questions up into groups of quasi-related topics, so this first one is all about the Brave trip!