Well, today is my last day of work! Pretty excited, I must say. Yesterday I totally overslept and was late for work. Whoops! I don't think anyone noticed. It was funny because I was in bed dreaming that I was late for work and then my mom comes to my room and is like, "uhhh do you work today?" and I was like, "ah! I was just dreaming that I was late!" Crazy how the mind does that. I guess that'll teach me to not have phone conversations till after 2 am when I have to wake up at 6:30. Oh well, it was worth it.
My Brave tote bags are being printed this week, so hopefully I should have some more information to you guys about ordering, etc. in the near future. It's going to be a limited edition of 24 (unless I want to keep one... then just 23 for you guys), so there's not going to be a lot of them. I'm keeping the film transparencies of the bag print and I'm thinking of doing an edition of the same print but on paper when I go through Spokane. I'd really like to spend a few days at my old school visiting with my favorite prof and printing a limited edition serigraph of that same artwork. So if that all gets to happen, I will be offering you guys those prints too in the next few months. I think Spokane is going to be my first destination once I get through Canada, so that might be the first thing that happens! I'm really hoping I get to print. I adore being covered in ink and spending all night in the print studio working on editions. I want to do an etching when I'm there too. I think I might want to buy a copper plate to work on beforehand though... ah all this printmaking excitement is just blurting out of me, sorry!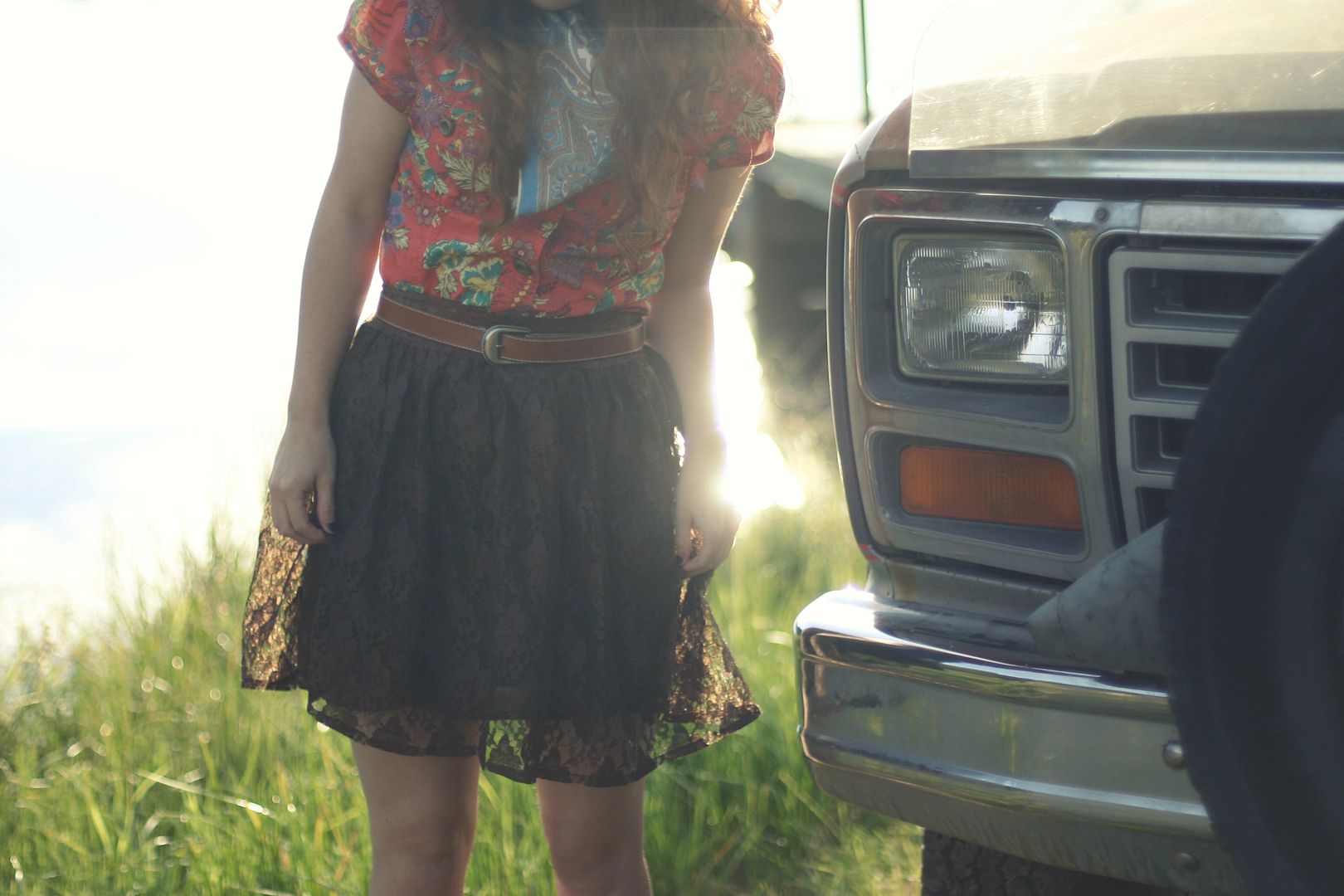 When I got this skirt from the Delightful Dozen I realized that I don't really wear brown and don't really know how to wear brown. I mean, I just don't have anything in my closet that is brown (that I can think of right now, maybe I'm lying). So it sat in my room for ages with me trying to figure out what to do with it. Then I decided to try a more fall color palate with the oranges and browns together. Meh. I'm not sure brown is my color. I feel weird wearing it.