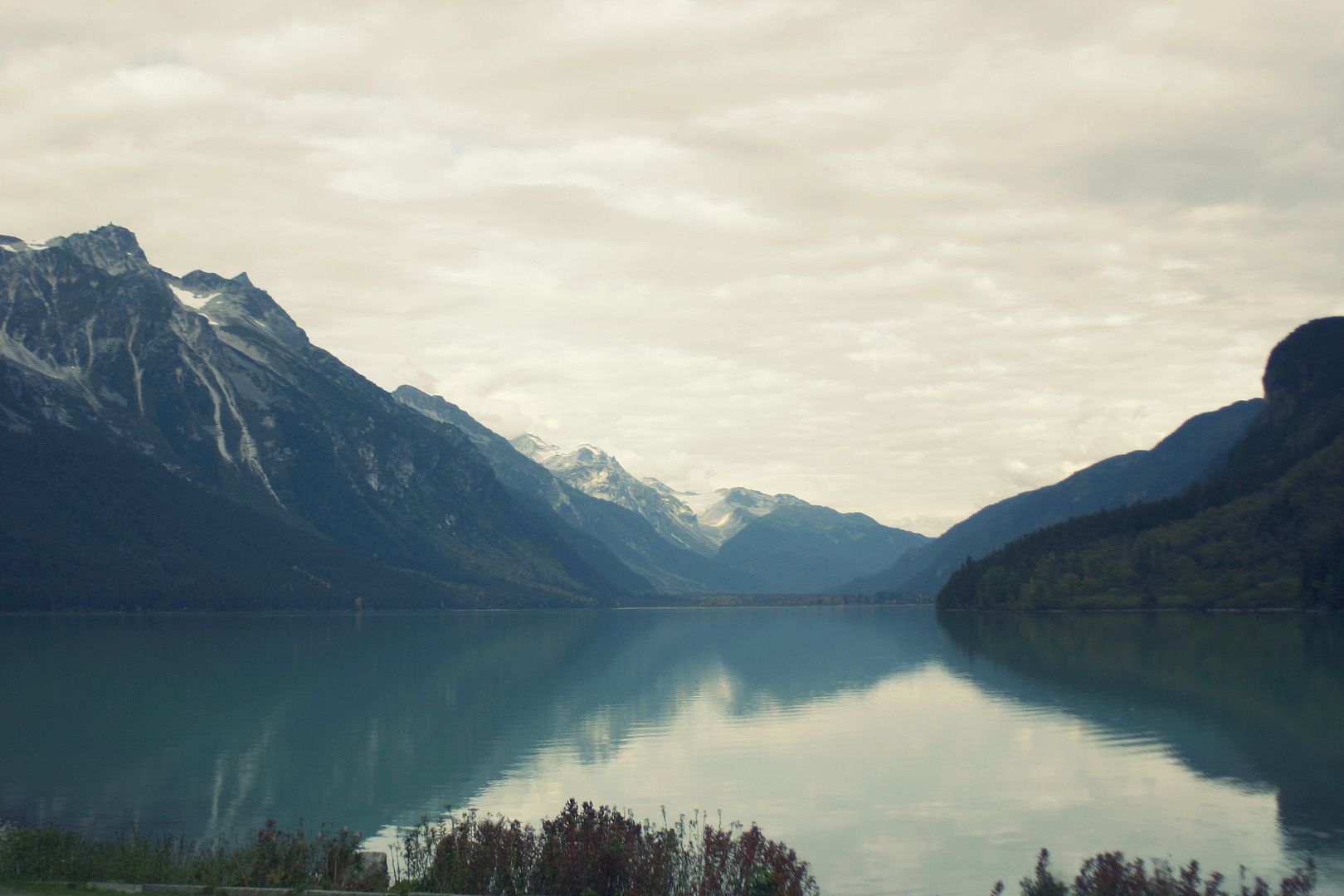 I haven't done a travel post update of my ferry/Canadian journeys! You got some of it in my outfit posts the last couple days, but I'll try to fill in what was missed.
Before departing for Prince Rupert on the ferry Thursday afternoon, I took a little trip up to Chilkoot Lake state recreation area, which was beautiful. The weather was lovely and the scenery was just breathtaking. If you go to Haines, don't miss it. Also, it looked like there were still some people fishing, so if you're into fishing, it'd probably be a nice little spot to set up to try and get some fish!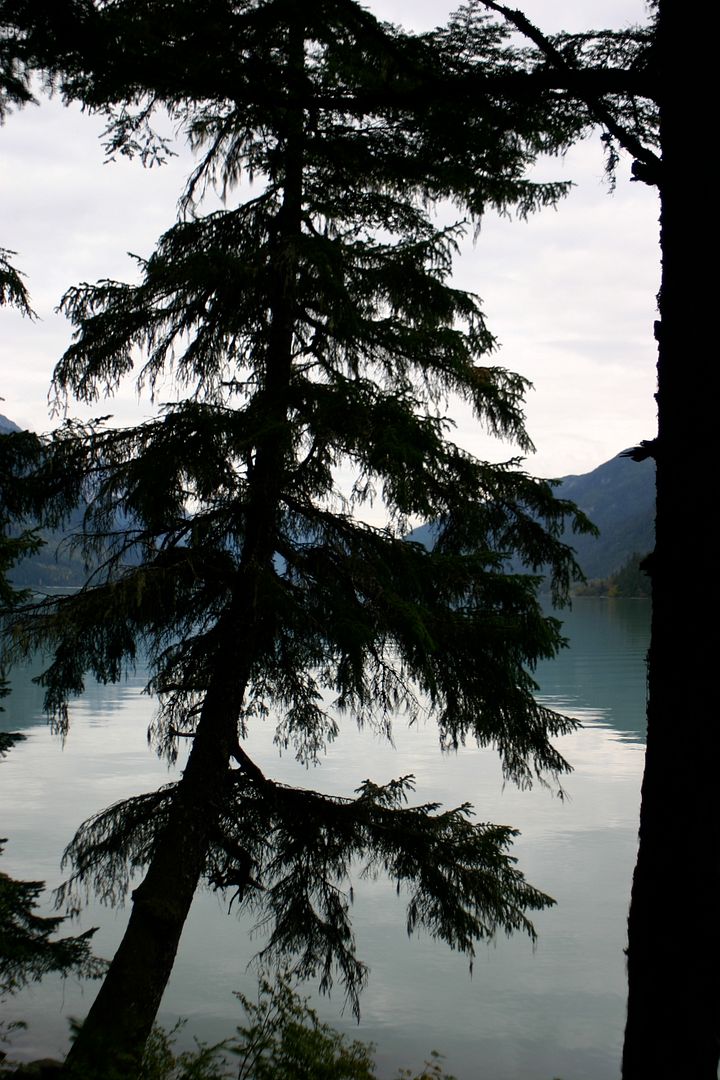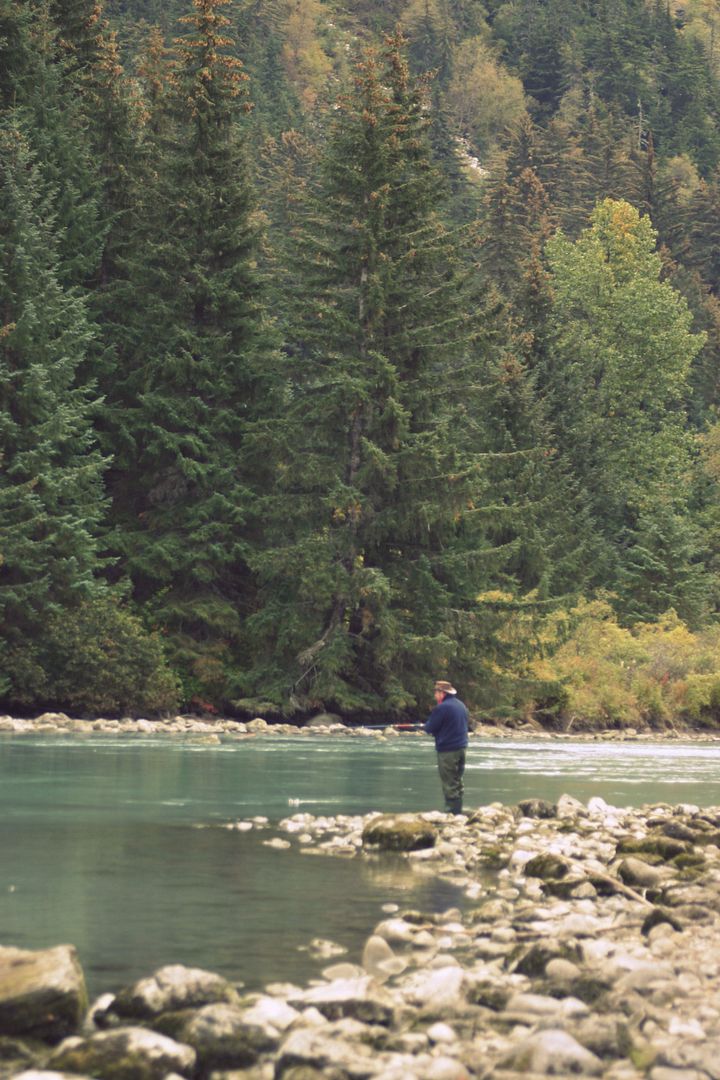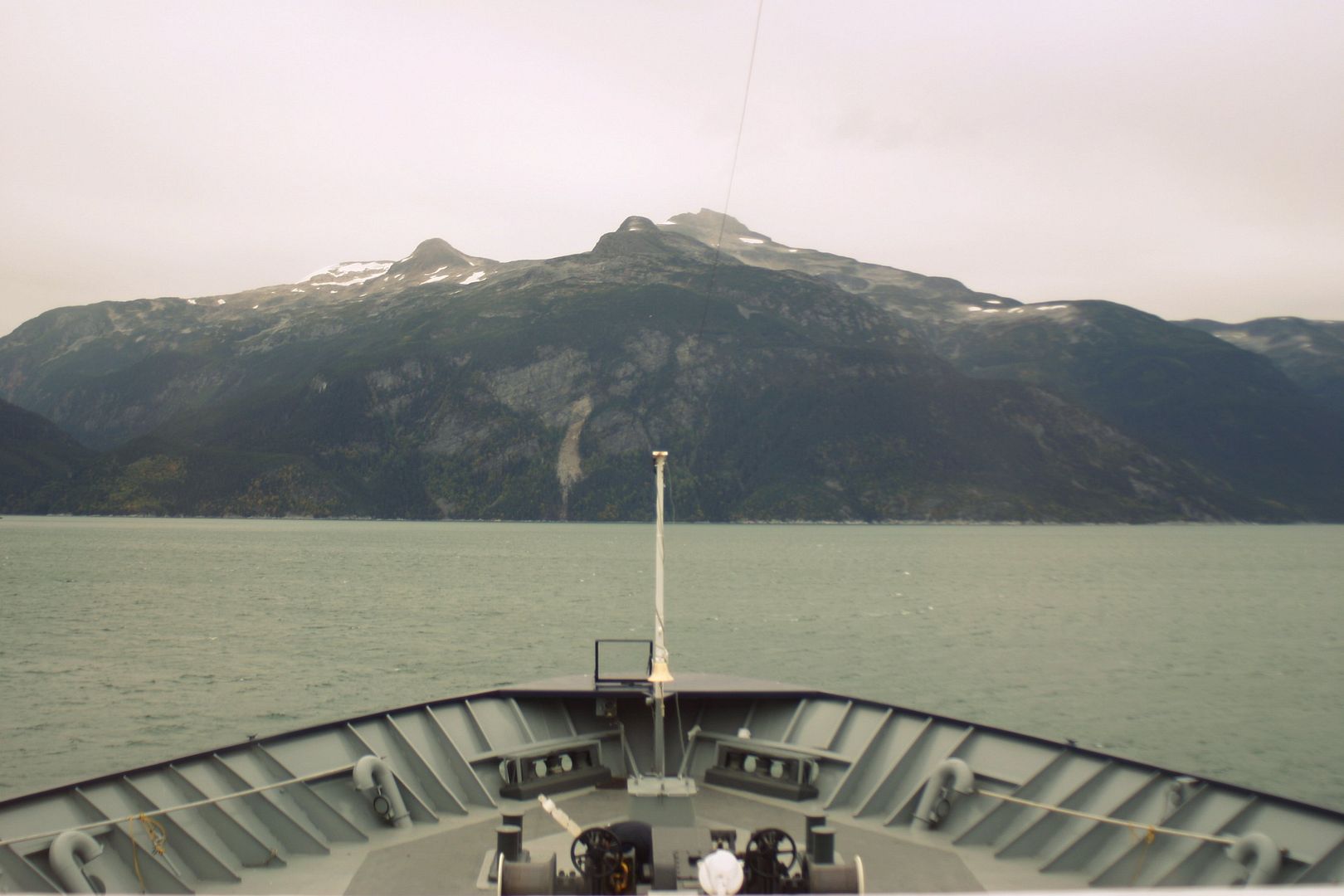 I jumped the ferry stand-by to Juneau and then had a reservation from Juneau to Prince Rupert. The Haines-Juneau standby trip ended up working out perfectly! Since I was a standby, I had to drive off the ferry in Juneau and get back on with my Juneau-Prince Rupert reservation. That meant that I could go visit my grandparents who live in Juneau! Their house is right near the ferry terminal and they watched my ferry come in! The layover in Juneau was a perfect amount of time to go visit them. They made me the most delicious meal ever (I think grandparents really can cook love into their food. How do they do it?!), and we sat around, talked, and Skyped my Dad and brothers back home. I always forget that I have Skype, it'll be nice for connecting to the fam back home. I'm really thankful I got to see my grandparents too. They were in Anchorage this summer and I saw them then, but I haven't been to their house in Juneau since 2005, so it was amazing to be able to see them there again.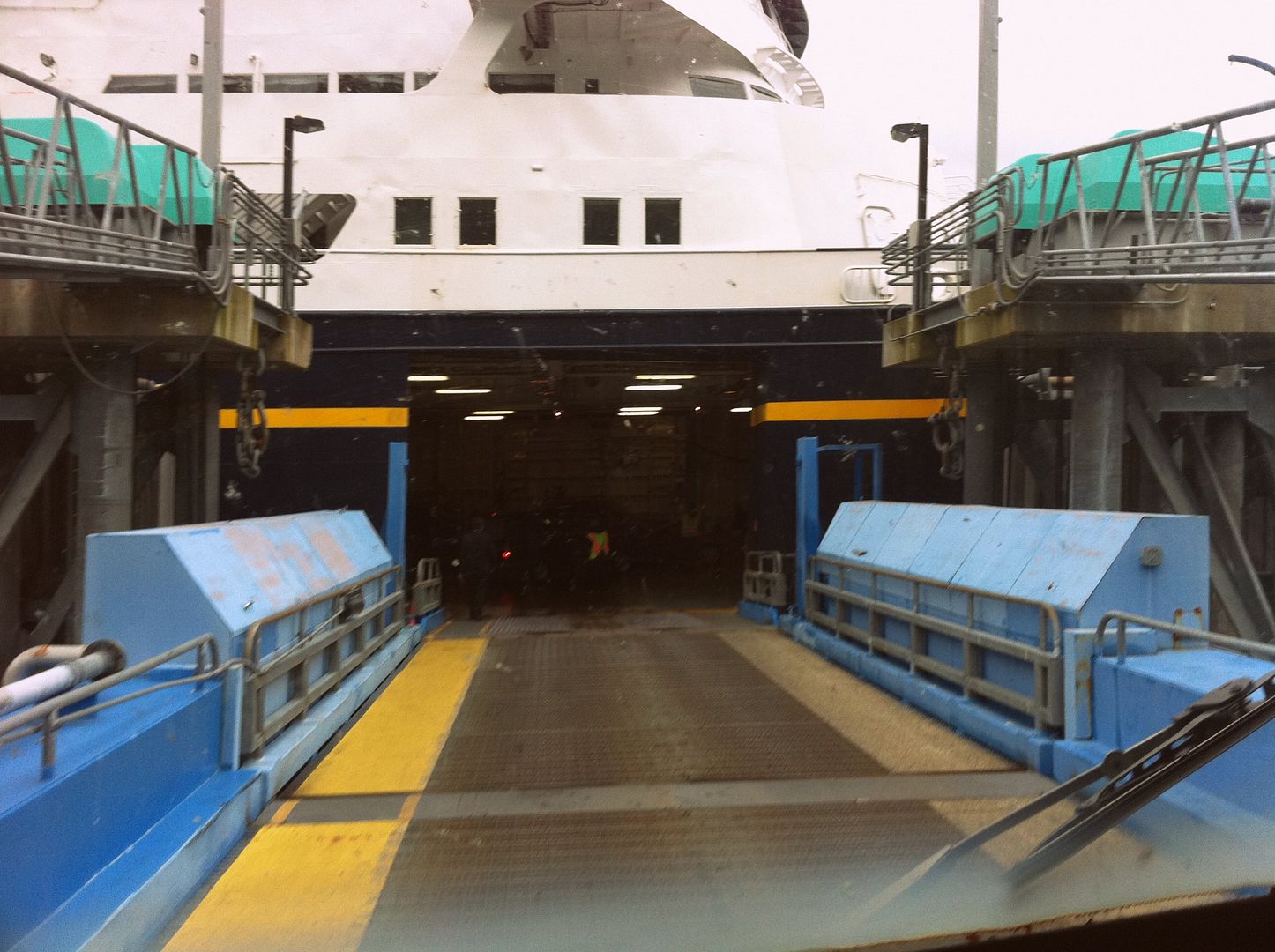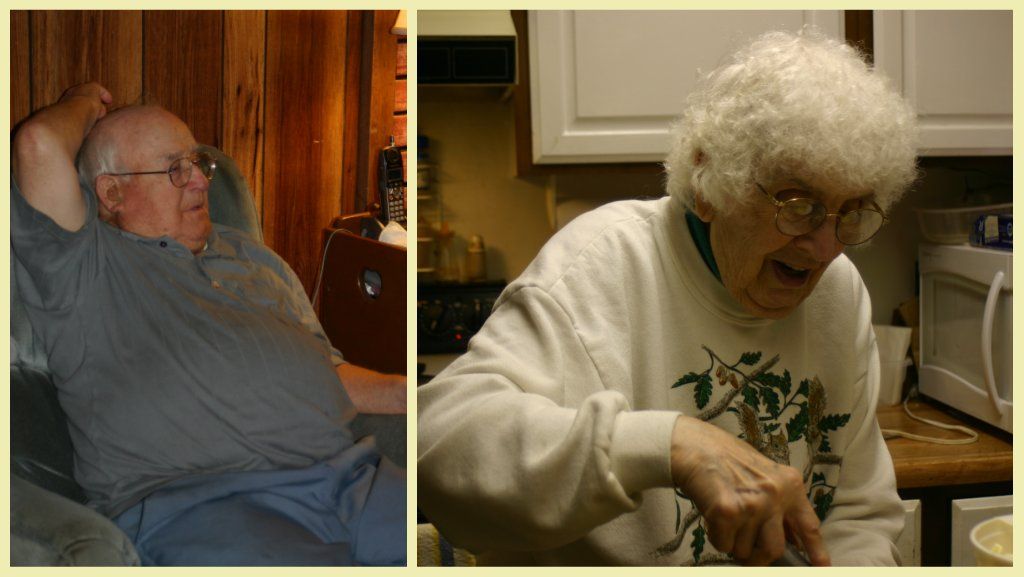 (If you're wondering, yes that is a giant tub of butter. Gotta slather up my corn and potato!)
I got back on the ferry at midnight and we weren't getting into the next port till morning, so I decided to "stow away" in my Winnebago for the night. You aren't allowed to be on the car deck while the boat is underway- you're supposed to be up in the passenger decks- but I felt bad leaving Little Bit in the RV for so many hours alone, especially overnight, so I just hopped into my bed and hid. Haha! It actually stressed me out and I kept having dreams that someone found me and I got in trouble! Silly. I wanted to take more pictures along the way but it was pouring rain almost the whole time. Especially in Petersburg, it was like a hurricane or something. I was being beaten with rain when I took LB out for a walk while we were in port!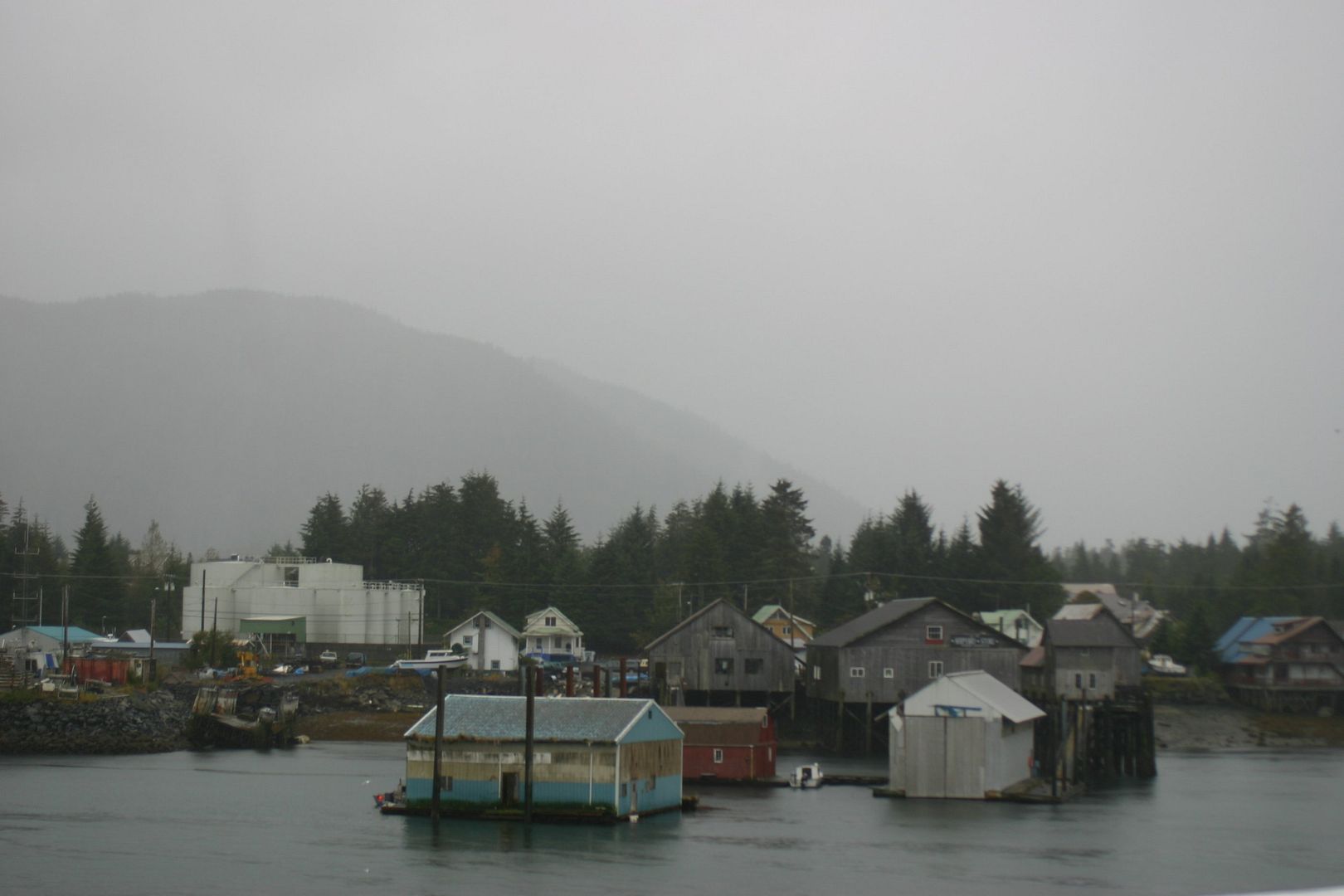 The only place that was slightly nice was Wrangell, so I took pictures when we stopped there. The ferry had a bar and it was kind of a nice quiet place to chill out. Stuff was really expensive on the ferry so I only had one beer, mostly so I would have a reason to sit at the bar and try to talk to people (which I'm terrible at). I ended up talking to this old dude for a bit, who was very nice and lived in Juneau, and then a younger guy- a little bit older than me, who was from Haines. It's funny how I kind of alter myself when I talk to people. Around people I know I don't think I do it, but I definitely pulled out the more hardcore, tomboy part of me when talking to those dudes. Haha!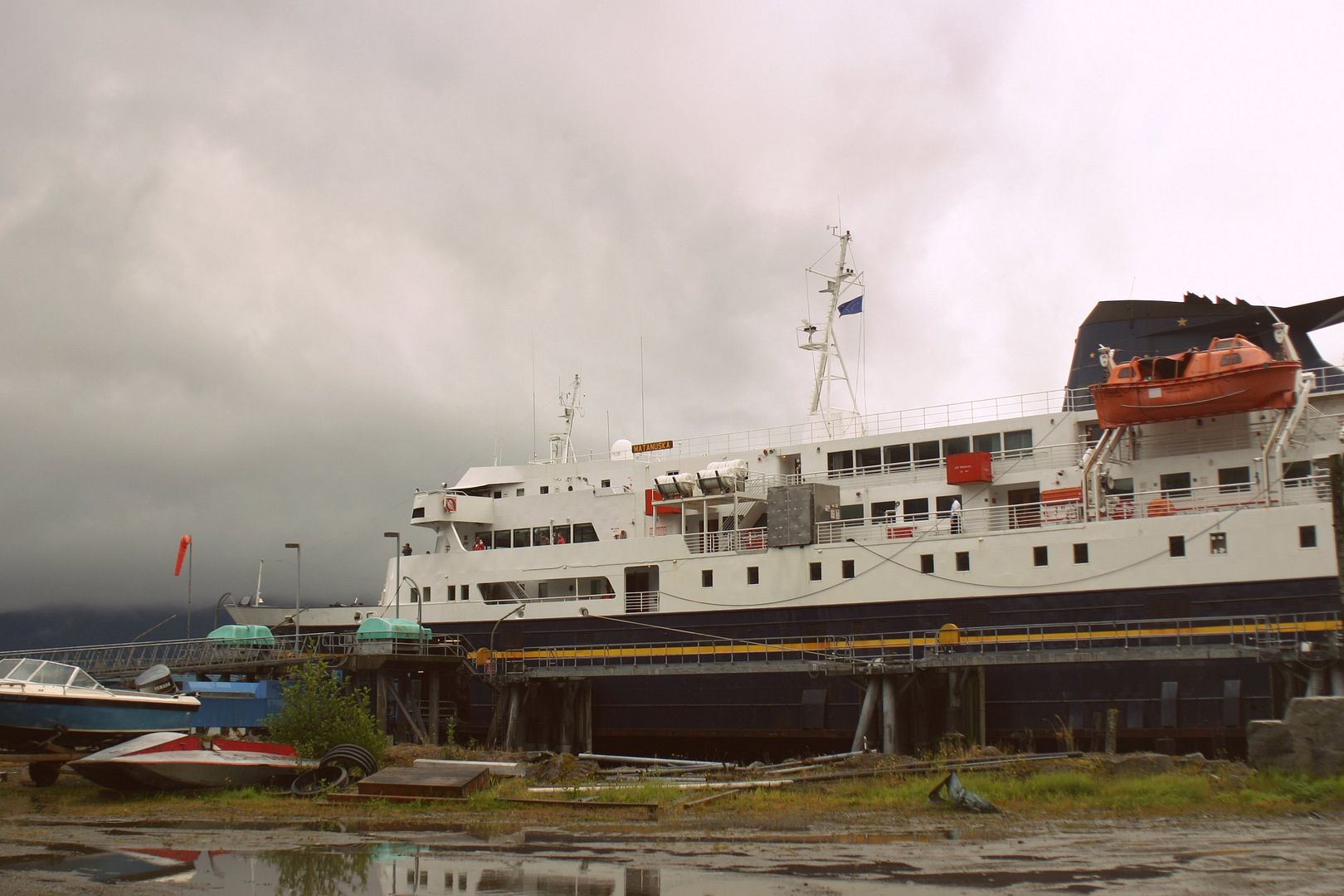 Everything on the ferry was pretty expensive, including food, so I only ate in the Galley twice and ended up getting the same thing both times. Burger n fries! Haha. Mainly I got it just because it had protein and was one of the cheaper things. I was tempted to get some lemon meringue pie but then I told myself that there was no reason for me to spend my money on overpriced lemon meringue pie. Sigh. I LOVE lemon meringue pie.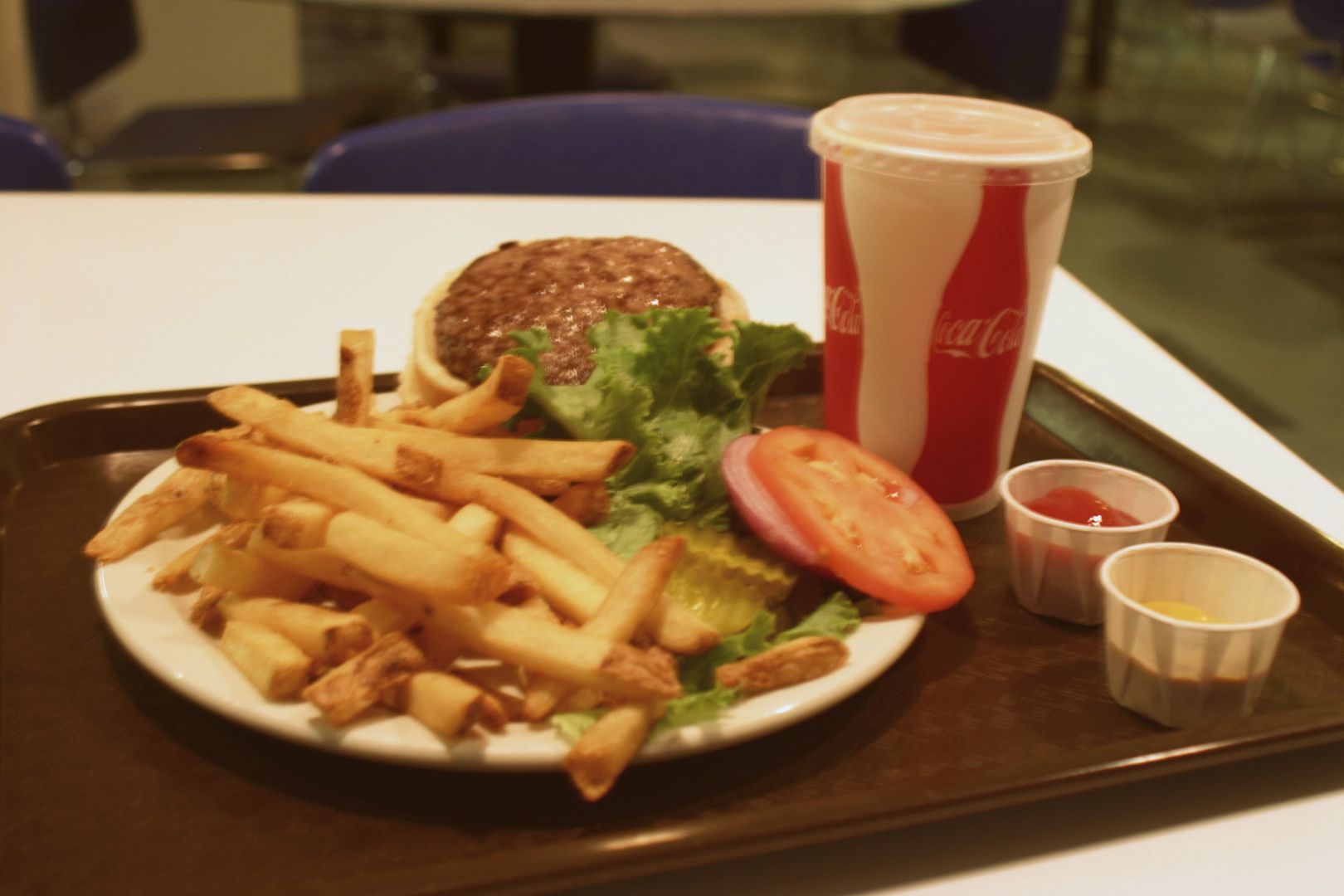 We finally got off in Prince Rupert and drove drove drove all the way from Prince Rupert to Hixon, which took all day, though I stopped for a nap a couple hours out of Prince Rupert. Like I said in my last post, it rained the entire day, so I didn't take many pictures on the run across hwy 16. Here is little bit in one of her spots, though. She asserts that she belongs right next to me when we're driving. She is not a passenger seat kind of dog. When she gets tired of being next to me, she hops down and curls up under the dash to the left of the steering column. So cute! She is the perfect road trip dog...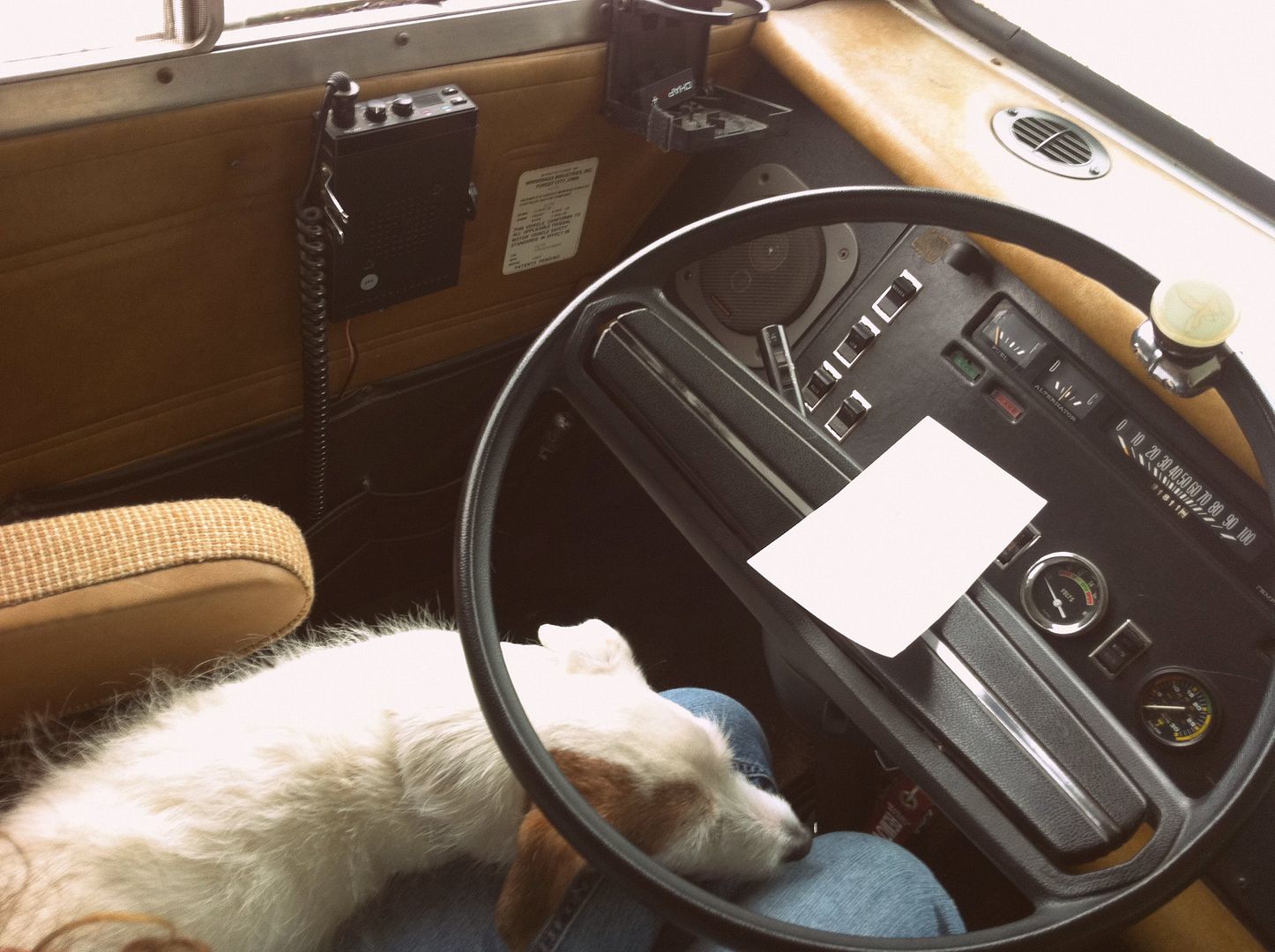 Be sure to check out my guest post over at JenLovesKev today! She asked us to come up with an outfit based off of a piece of art and my inspiration was impressionism...