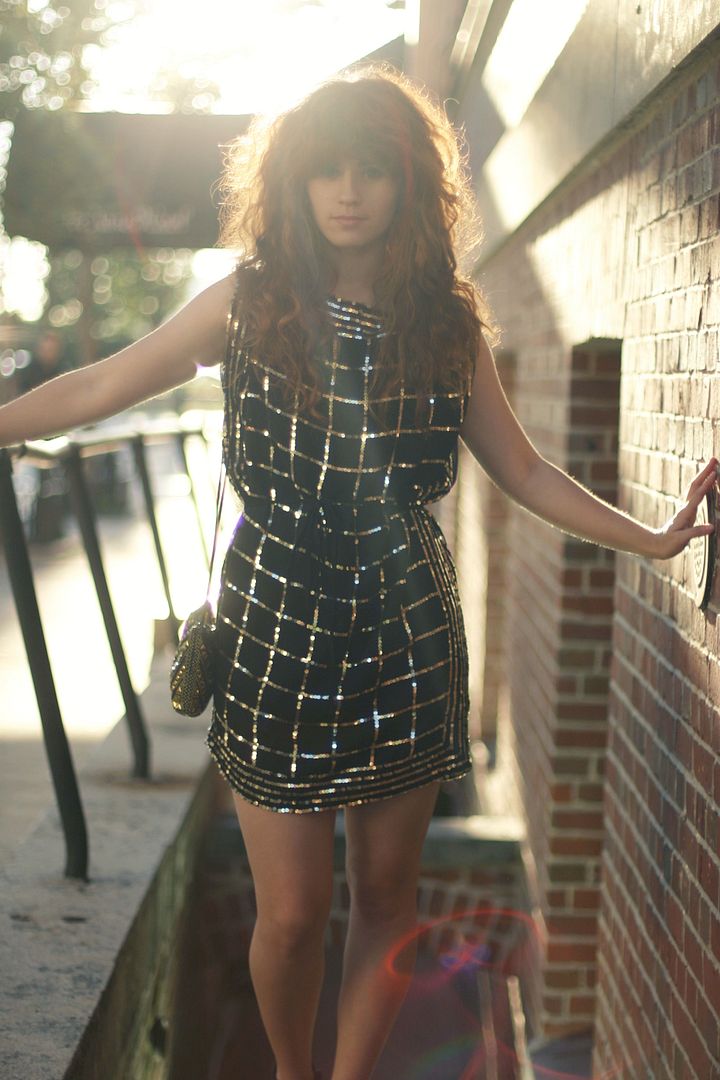 On Sunday night we all went over to Juicy Couture for the Chictopia10 afterparty! Tieka and Kim won the Chictopia/Juicy Couture contest so they went down to Juicy right after the conference, but I went back to the hotel to spruce up and change outfits for my "night on the town" look. I won the Lulu E. Bebe contest on facebook for my look from fashion week in February so I thought it would be cool to use my gift certificate to get a look for this fashion week! When I walked in the store I saw this dress on the mannequin and knew that it would be perfect for fashion week. When else can you wear sequins except fashion week and new years eve? Okay, you can wear sequins other times, but those are the most common times, I feel like.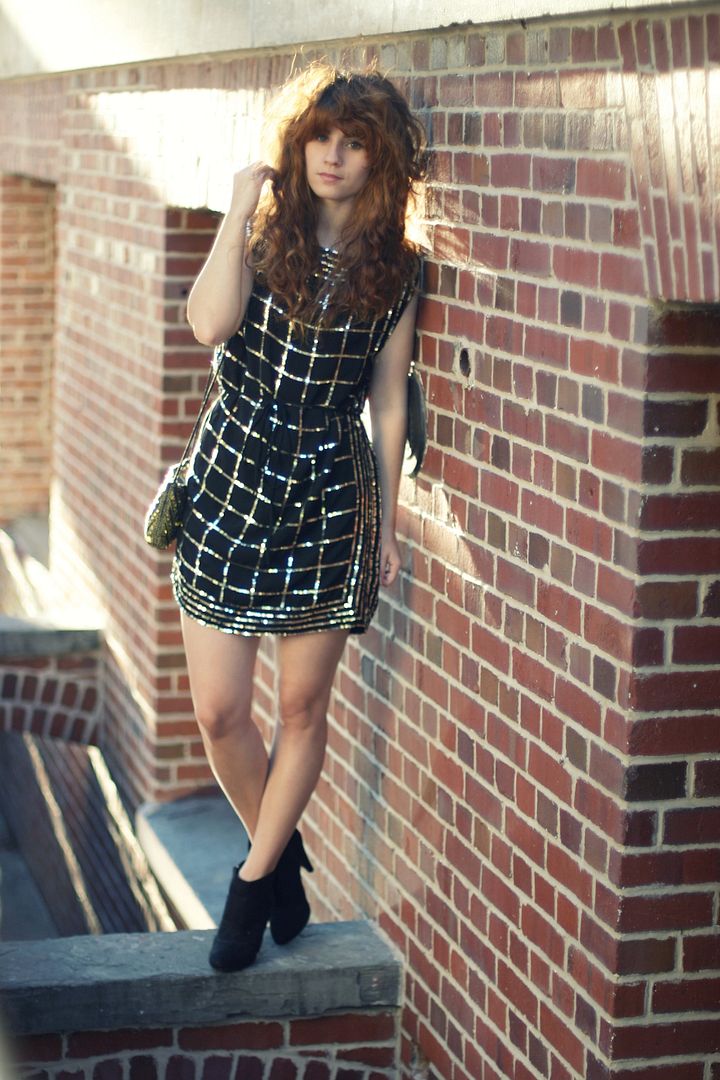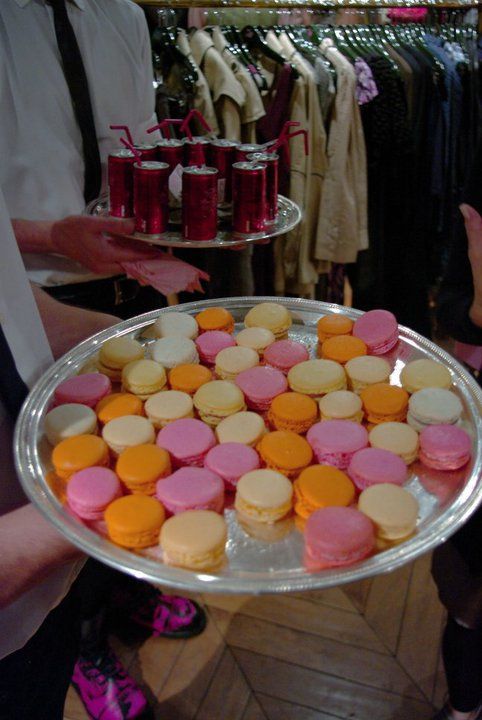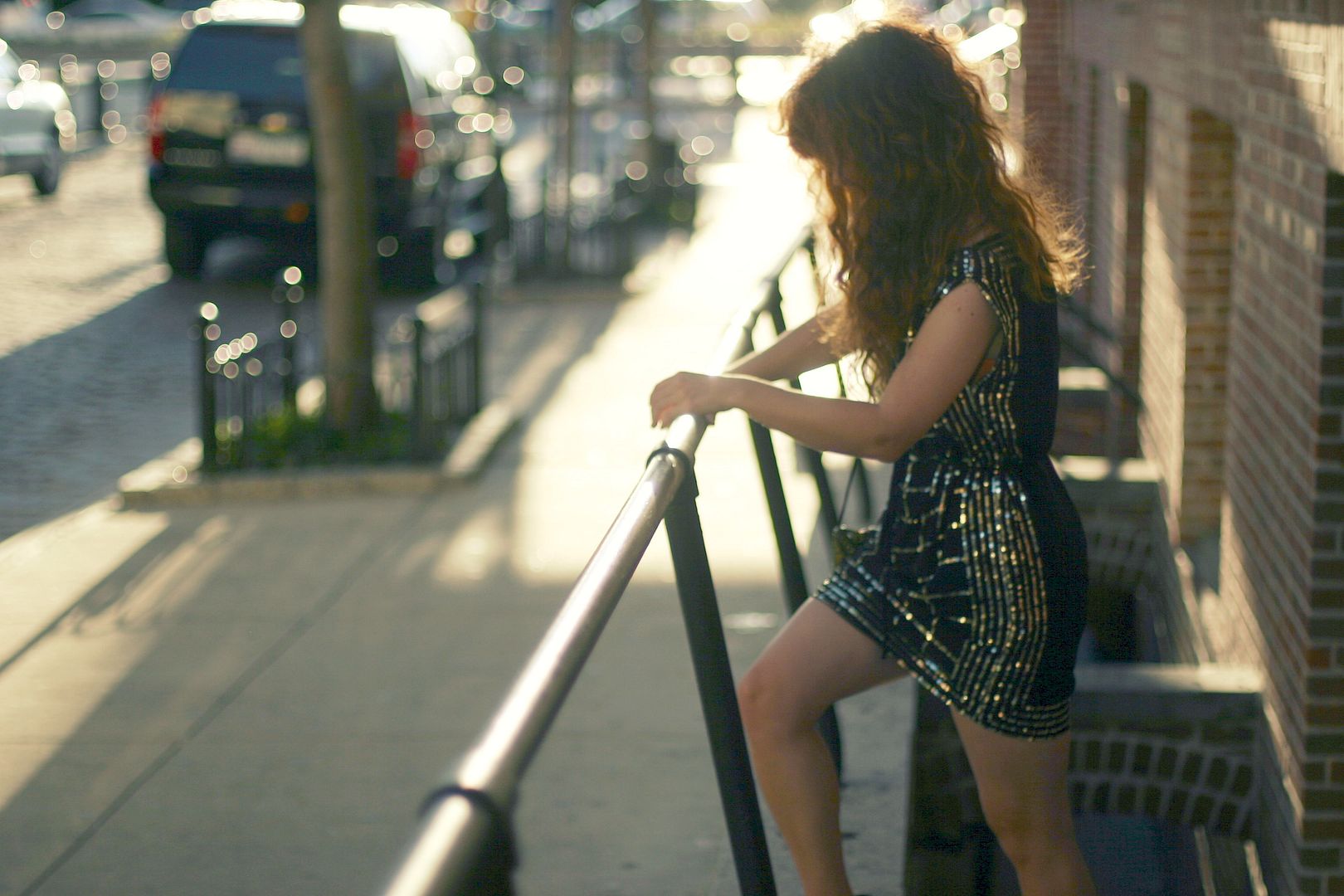 The party itself was pretty fun! There were some tasty drinks and colorful macaroons being distributed by quasi-goony looking male models wearing clunky pink Juicy Couture boots. I just had to laugh. I seriously hope they don't take themselves too seriously because it was a pretty funny sight, I must say. They were nice, though, and were always bringing around more drinks and macaroons. It was actually the first time I'd ever had a macaroon! I never really understood the hype about them and I couldn't tell what they tasted like from looking at pictures. They were delicious though!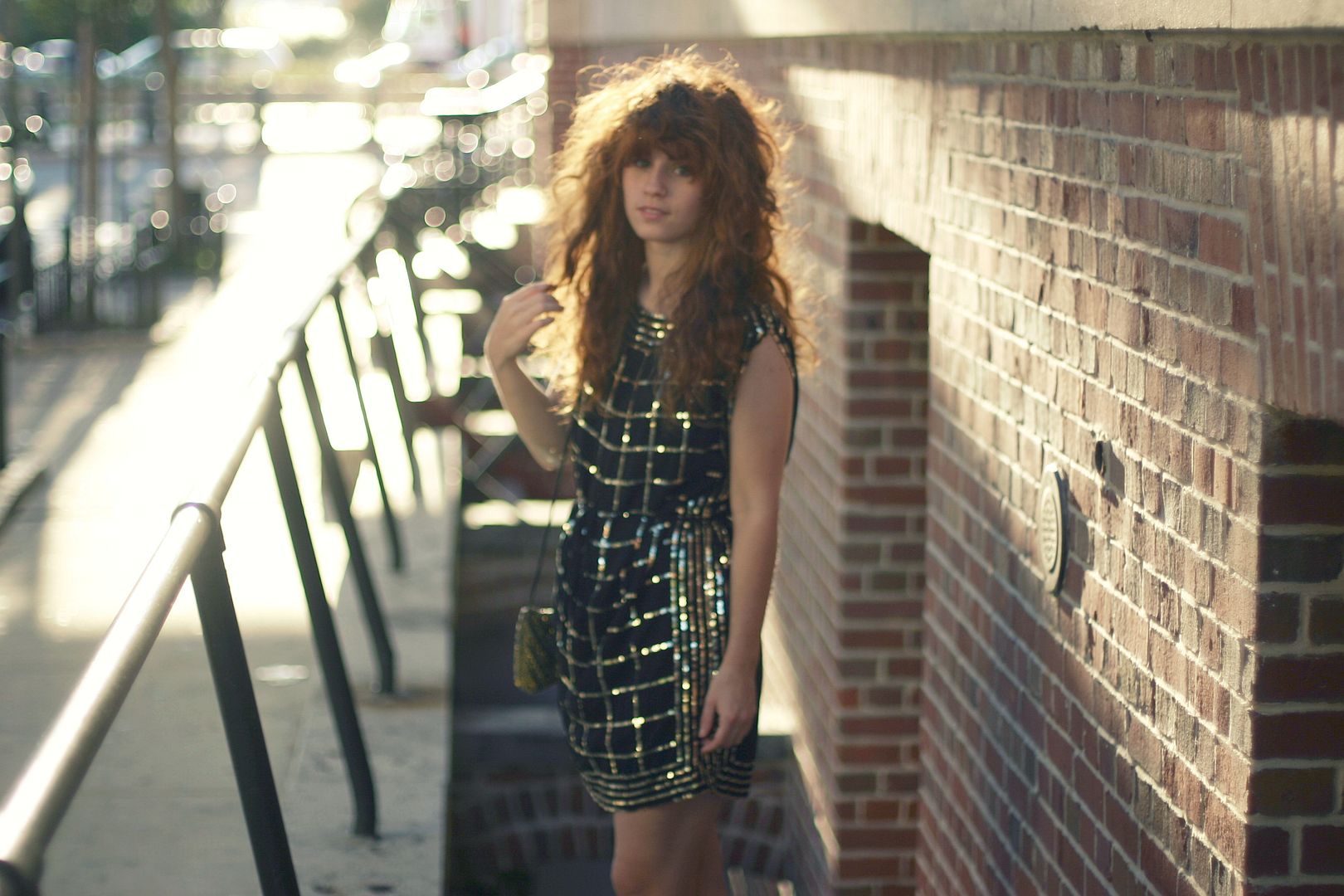 I don't think I'd ever even been in a Juicy Couture before... we certainly don't have one up here in Anchorage (the most "high fashion" store up here is Coach!... and Nordstrom, if that counts). My entire experience with Juicy has been avoiding their velour track suits with "Juicy" written across the ass. No thank you. I know my ass is "juicy," and I don't feel like labeling it so. But Tieka and Kim got some really adorable outfits from them, so I suppose it's possible to wear Juicy Couture and not look ridiculous in pink velour track suit! Granted, their clothes are still way more expensive than I'll ever consider paying for. Still, it was lovely of them to sponsor the after party, which really was quite fun!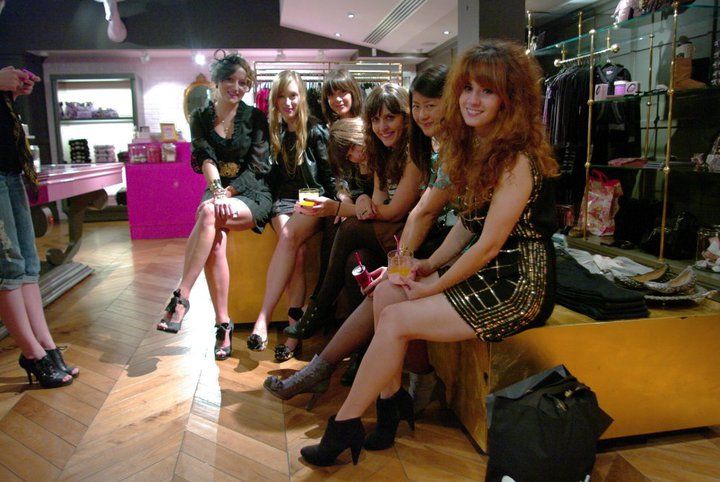 Kim drinking a pink lemonade (I believe), and me sipping on a Mango Honey Margarita. Tieka loved the margaritas but I told her it was probably just because they tasted like juice (I couldn't taste any tequila at all...) haha! I suspect they didn't dose the drinks with too much alcohol so we wouldn't get crazy in the store. Though maybe they should've liquored us up a bit more, maybe they would've made more sales! I decided to mix mine with the can of champagne for a DIY mango honey mimosa, haha! It was de-lic-ious!
There were quite a few people there, but I spent most of my time talking with Mel, Tieka, Kim, Starr, and Annie. I met a few new people too and it was great to talk to Pamela of Market Publique some more. She's such a fun girl, I was glad I got to spend more time with her this time. I only briefly met her on my last day in NYC last fashion week, so I was really happy we actually got to hang out this time!
Kim, Tieka and I went back to the hotel later that night and we were just craaaving some good old fashioned burgers and fries. So we went to the concierge and asked where we might procure such a feast and it just happened that
right
next door was a great place to get a pretty inexpensive burger. Man, I inhaled that thing. It was quite possibly the best burger of my life. But it might've been the company, atmosphere and alcohol that was making it seem that way! Either way, it's in my top 5 list of most delicious late-night burger runs.
In total, Sunday ended up being on of my favorite days, I think. The conference really impressed me, the party was fun, and the late night burger night really was the cherry on top! Such a great day.