Yesterday I finished up my print. It was really really fun to be able to print again. I could've done a few things better, but I haven't printed in over a year, so as a first effort after a long sabbatical, I think it turned out alright. Especially since it's more layers than I've ever printed before! I feel like I'm notoriously terrible at making things register perfectly, but I love the look of screen prints that aren't well registered, so maybe it works out? Haha. It was funny how easy it was to get the work done. I remember when I was in school it seemed like it took forever to get stuff done, and this huge edition (by my standards) print with five layers was a breeze. I guess not having it be an assignment certainly made is seem much more laid back.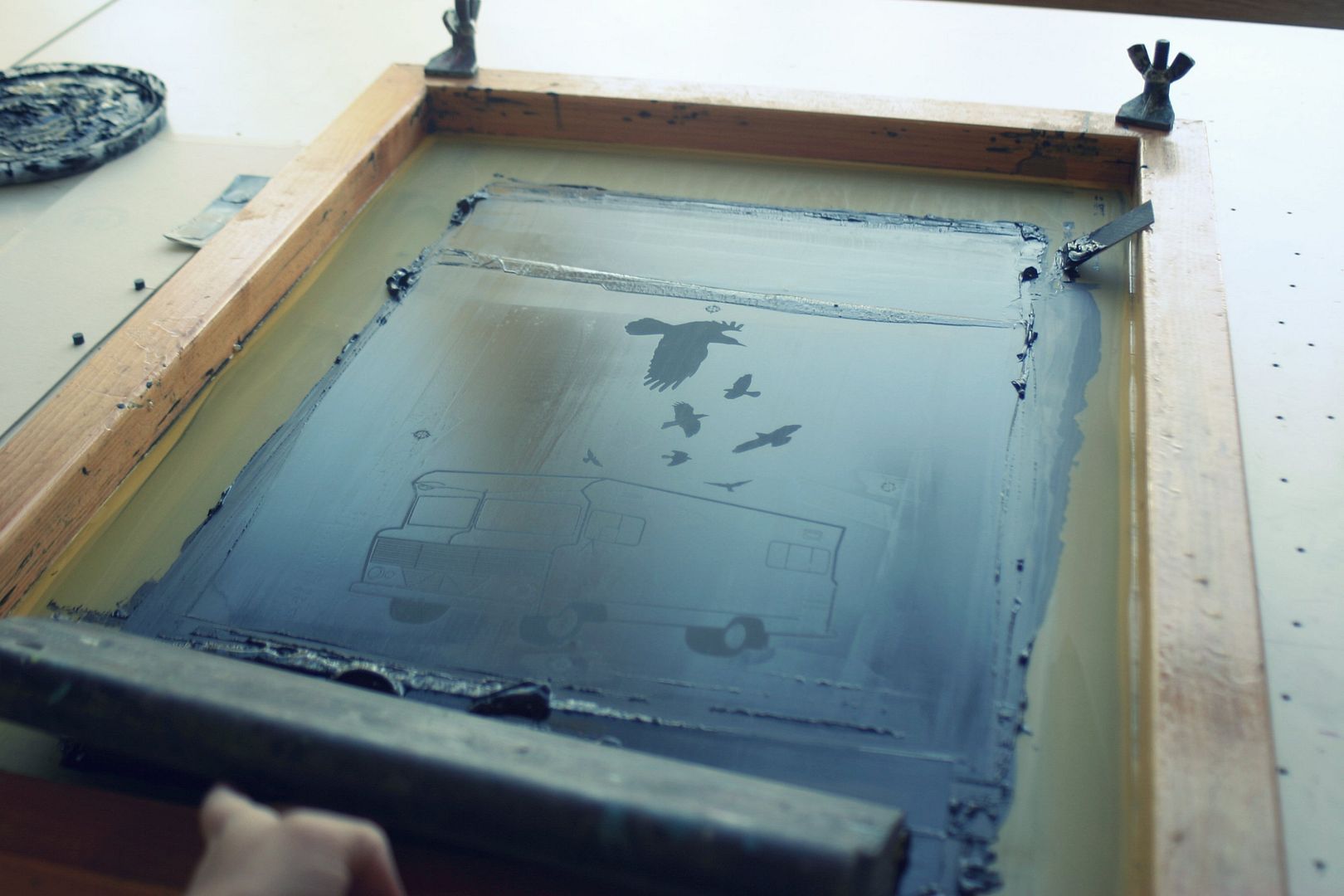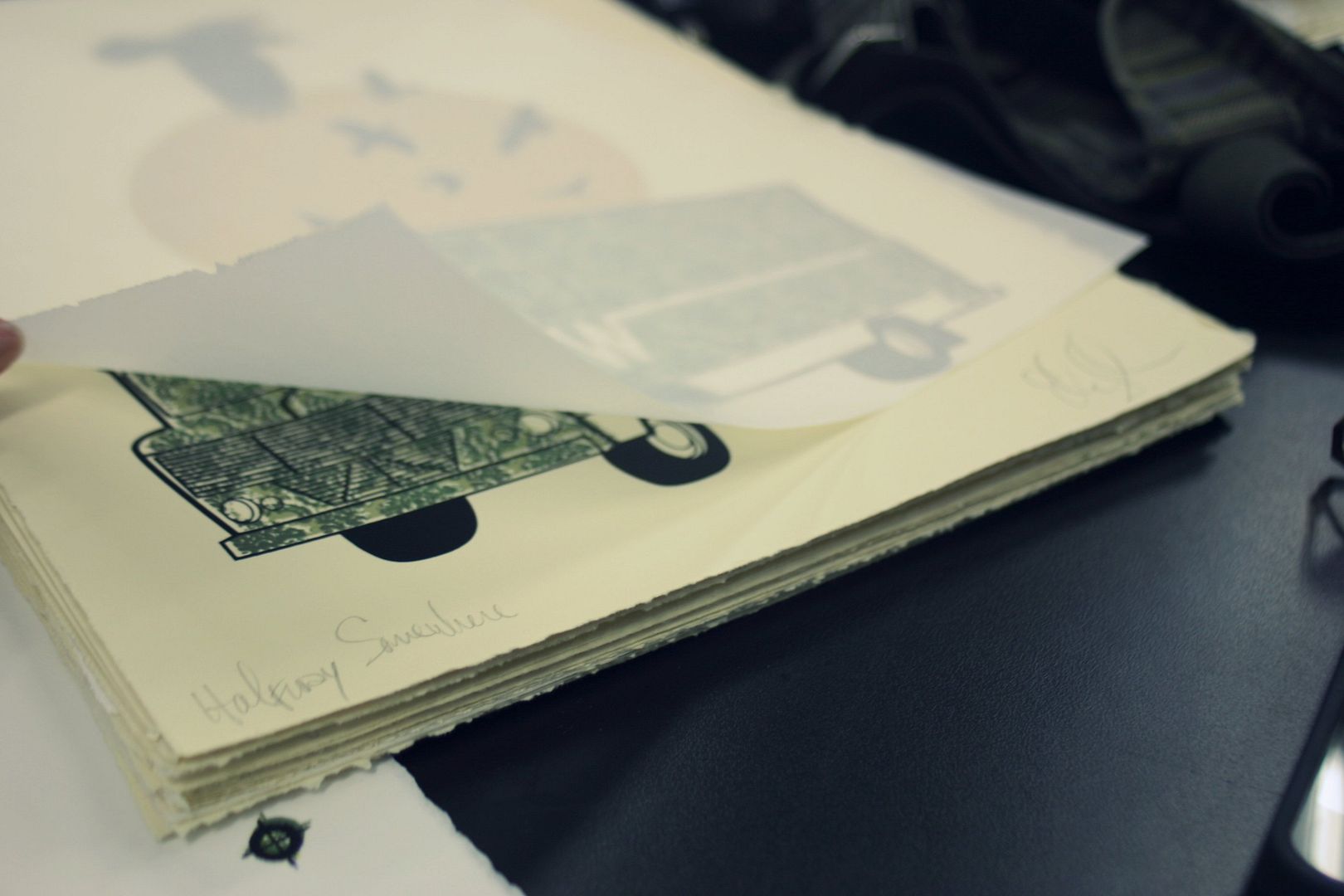 It was fun being in the classroom and seeing new students forge their way. Part of me wishes I could stay a bit longer and see what they're doing, but I really need to leave this city. Spokane is a place of the past for me, and right now the past needs to stay there. It's been a rollercoaster of emotions, memories, and baggage. I don't think there's anything inherently wrong with the city- on the contrary, I've always been a big advocate of how awesome Spokane can be if you pay attention and really learn where to go. For me, it's just a place that was a part of my life for a while, and now is not meant to be a part of my life. I am happy to be a free-wheeling, mobile spirit- no place can trap me.
It was super hot here again yesterday, I don't think Little Bit likes the heat. She'll be glad we're headed for the west coast where it's cool and temperate. I'm pretty glad we're headed for more mild temperatures too, I'm a hot mess right now! My hair is sick-nasty, I smell bad and I'm ready for a nice shower and a place where I'm not sweating all the time, haha! TMI? Plus, I'm ready to be on the road, driving. There's always been something comforting to me about driving, just driving, not even really going anywhere. Just the air blowing in the window and the trees flying past. My freshman year of college (well, all 4 years, but mostly my freshman year) I would go on late night drives for hours. My roommate was really weird and we were a poor match (she went to bed way early and I was a night owl... among other glaring discrepancies), so I would just escape to my car and drove. I think I love driving at night even more than during the day. My favorite thing is to have the heat cranked up, but the windows rolled down, so the cool night air comes in, but doesn't make you cold since the heat is on.

Last night I went to my printmaking prof's exhibition opening on the First Friday Art Walk. It was great to be able to attend and see his new work. Someday I think it would be so cool to have my own exhibition. I need to build up a body of work though. And actually have a town I live in so I can get into the art scene, get to know the local artists and venues. I was almost to that point when I lived here in Spokane, but time keeps on rolling and I had to leave. It will be strange actually settling down somewhere. Perhaps after being a mobile gypsy for so long, settling in one place will seem very appealing...