Yesterday was a lovely day. In the morning, the boy and I went to coffee at my favorite coffee shop and hung out for a bit before he had to go to work. I worked on getting a bunch of stuff done, running errands and prepping the first batch of
Brave prints
ready to ship (which I did this afternoon). Then in the evening there was an event at the
Park Way
where they had a bunch of
Dogfish Head Brewery
beers on tap, so I met up with a ton of people and enjoyed a night of delicious brews and amazing company.
So, I've been feeling slightly more productive lately! Today I took LB to the vet to get her certified to fly home for Christmas. She was not happy about the whole vet situation. Hopefully she doesn't hold it against me tonight. Who am I kidding, of course she will...oh well!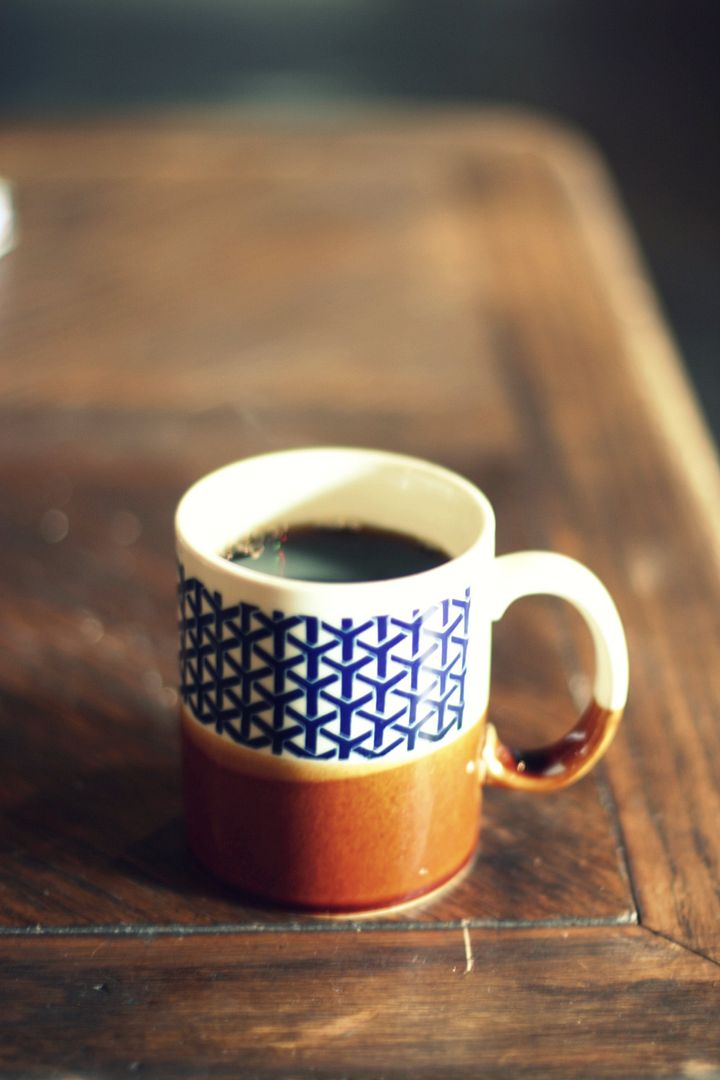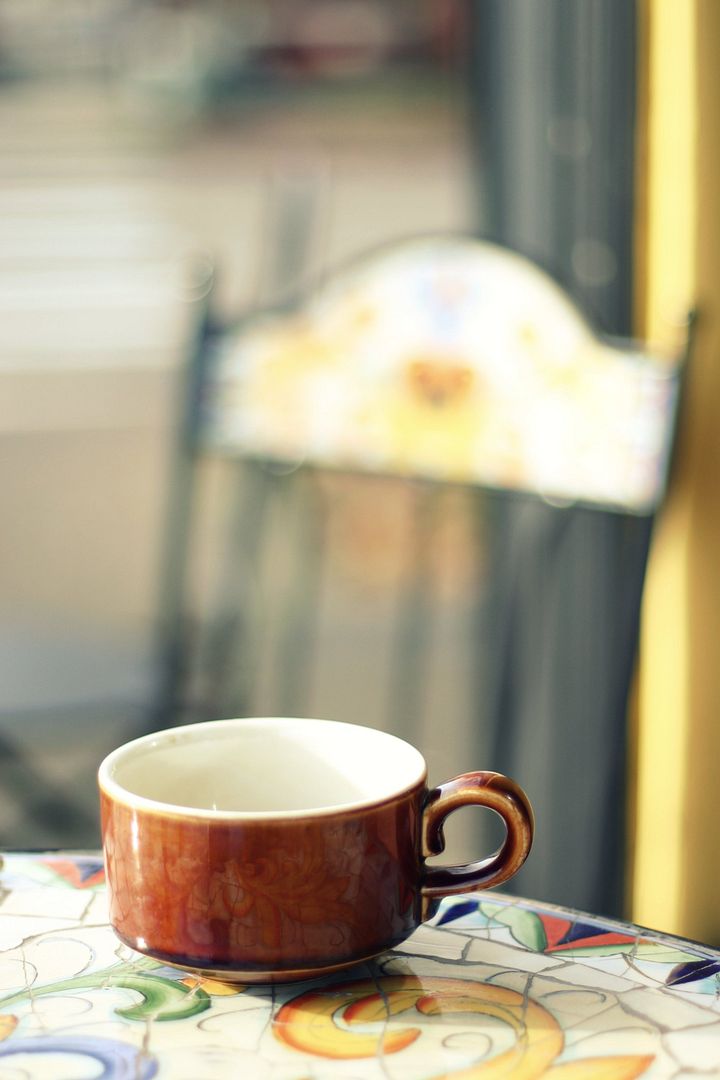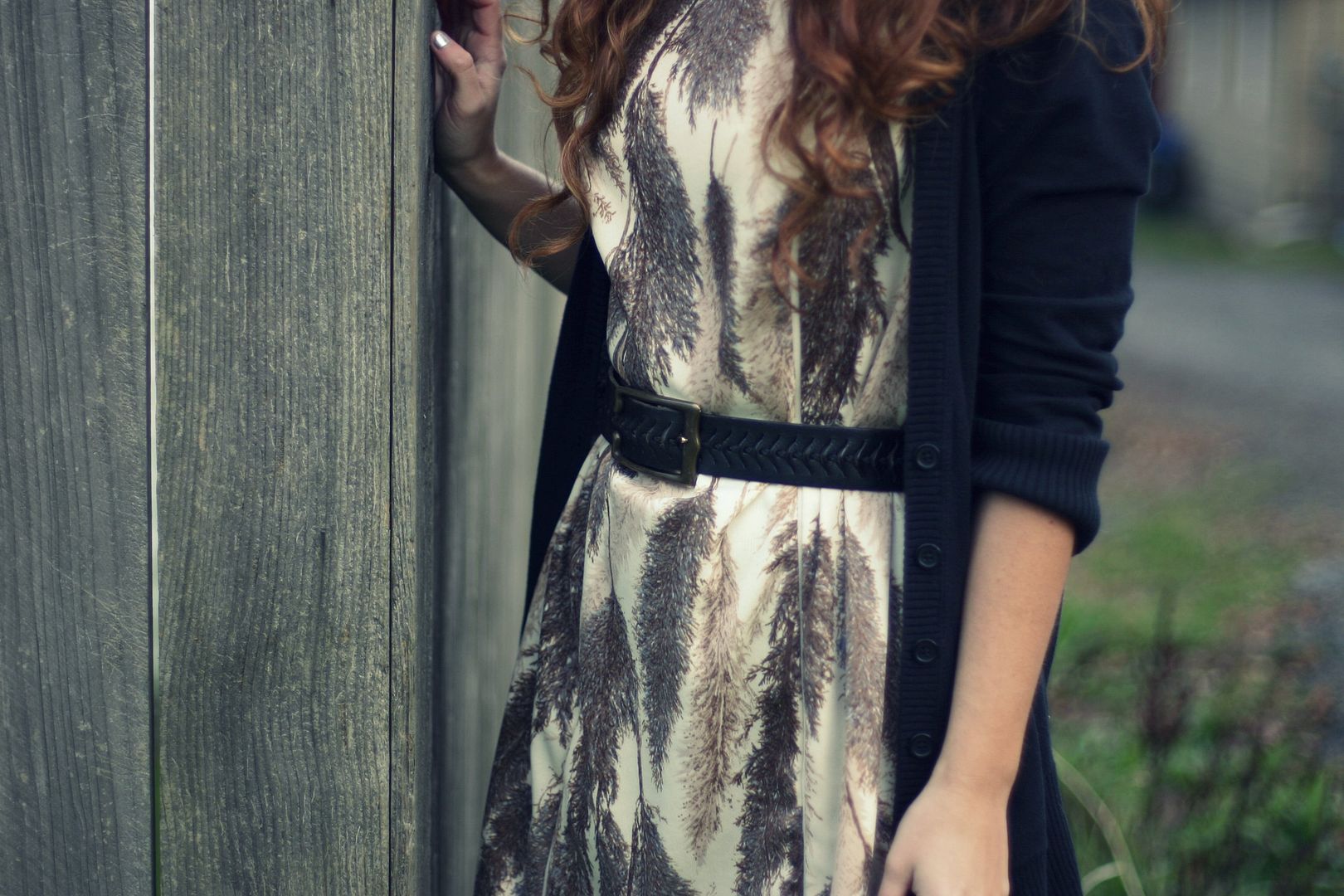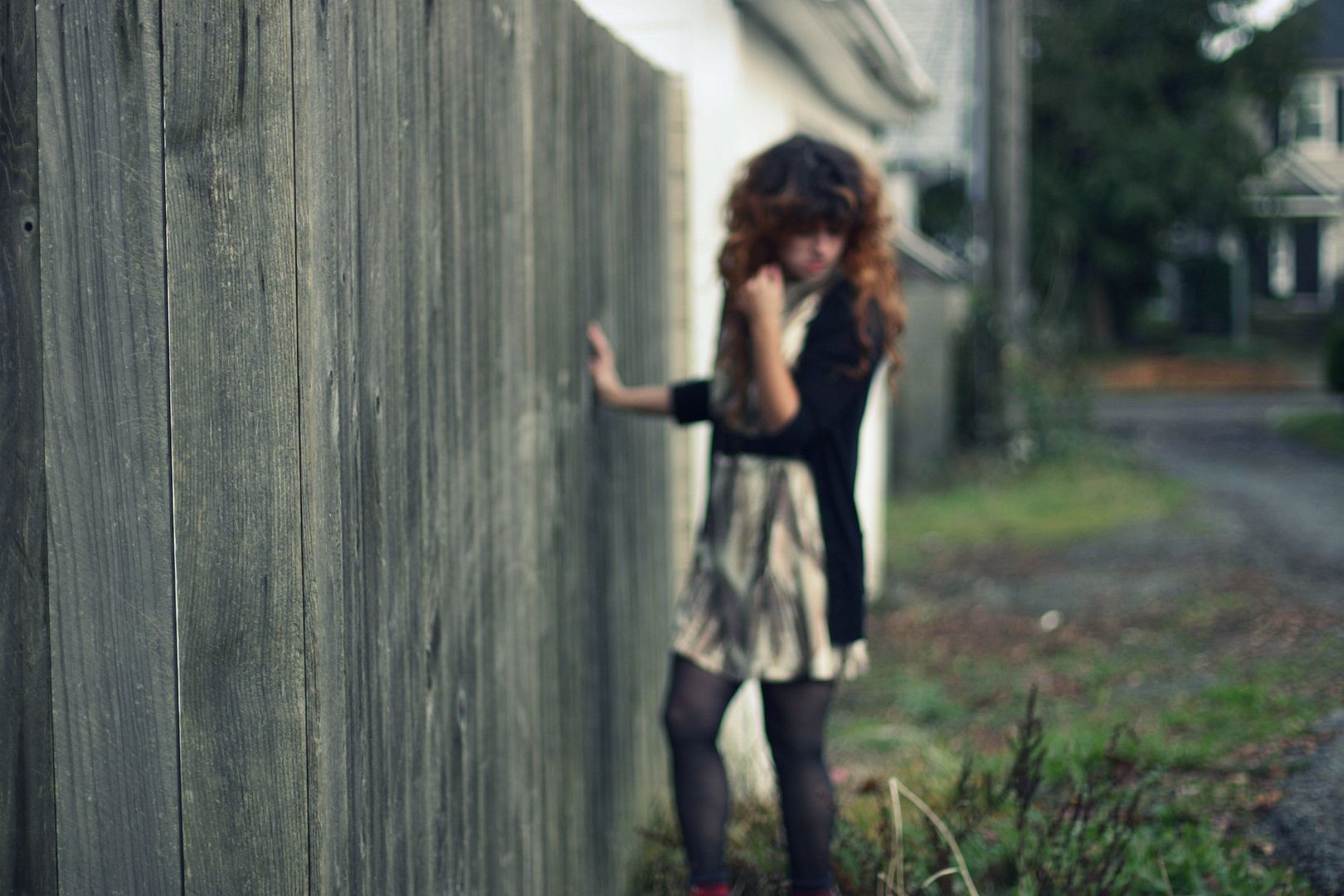 When
Starr
put this dress up for the
Delightful Dozen
I immediately jumped at the chance because I've adored it since I first saw her wear it! The print is just incredible, so beautiful. I kind of want to steal it... but alas I won't. I'll be passing it along to
Julie
next!
Starr also let me have these shoes! She had a bag of clothes she was going to give away and said I could have anything in it, so I got a couple things from her, including these cute shoes. They remind me a lot of my favorite
Seychelles
, and even though they're like three sizes too big for me, I had to have them! I'm pretty sure I would live in Seychelles shoes if I could. So, I just pile on the socks and rock them anyway. I think I'm wearing two pairs of socks, plus tights to make them fit, haha. Damn these small feet!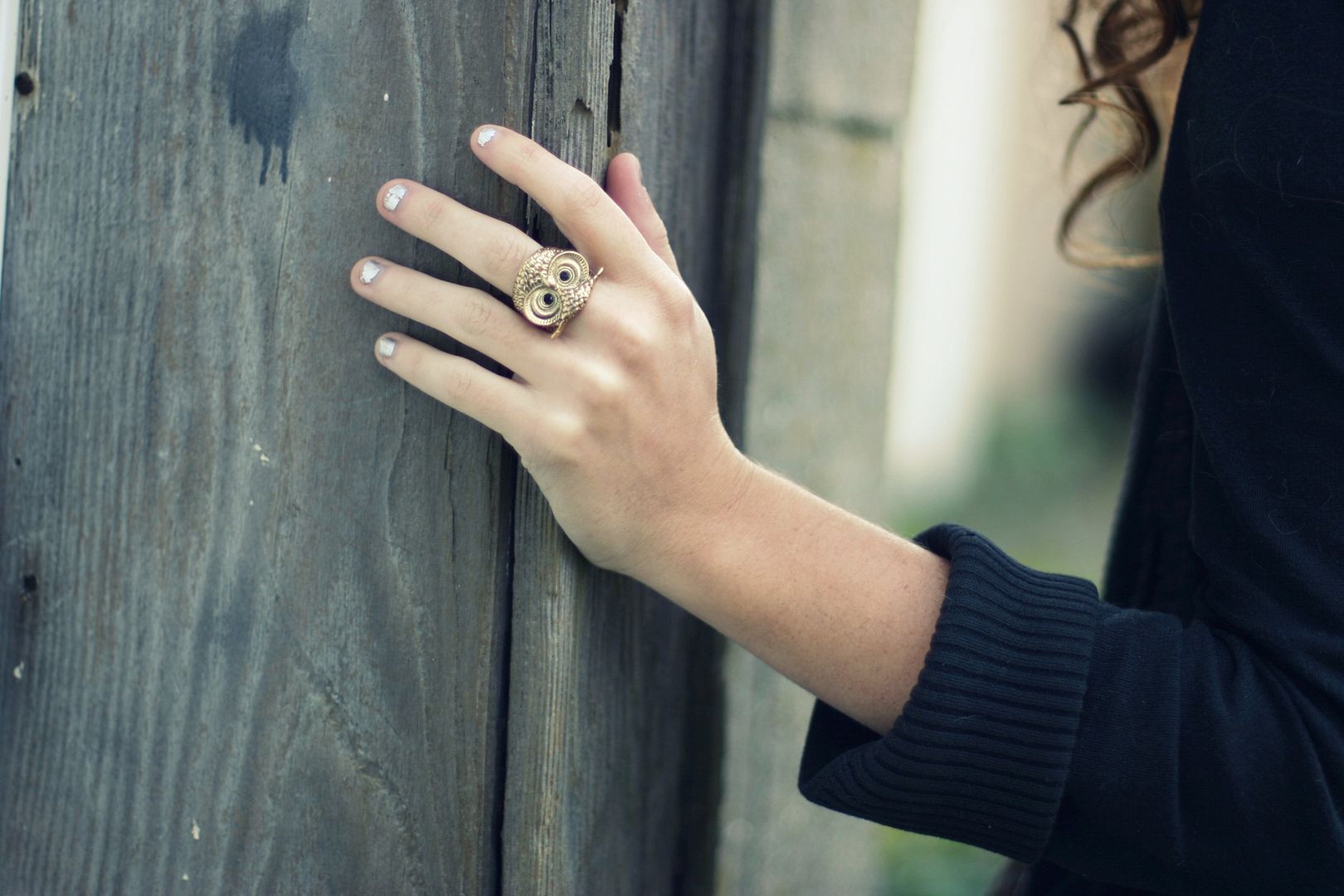 Since this is a Delightful Dozen look I thought it'd be a perfect opportunity to mention the
2011 Delightful Dozen calendars
that are available for preorder right now! Each month features a different DD girl, and the proceeds will go to the National Eating Disorder Association! If you want to purchase one,
click here
!
We also have a new member of the Delightful Dozen! Welcome
Veronika from Tick Tock Vintage
to the group! It's been exciting bringing new members to the group, mainly because I get to discover these new amazing bloggers! When I started the Delightful Dozen almost a year ago, I just picked 12 of my favorite bloggers and contacted them to see if they wanted to participate, and now I've discovered a bunch of new blogs as girls rotate in and out of the Dozen!