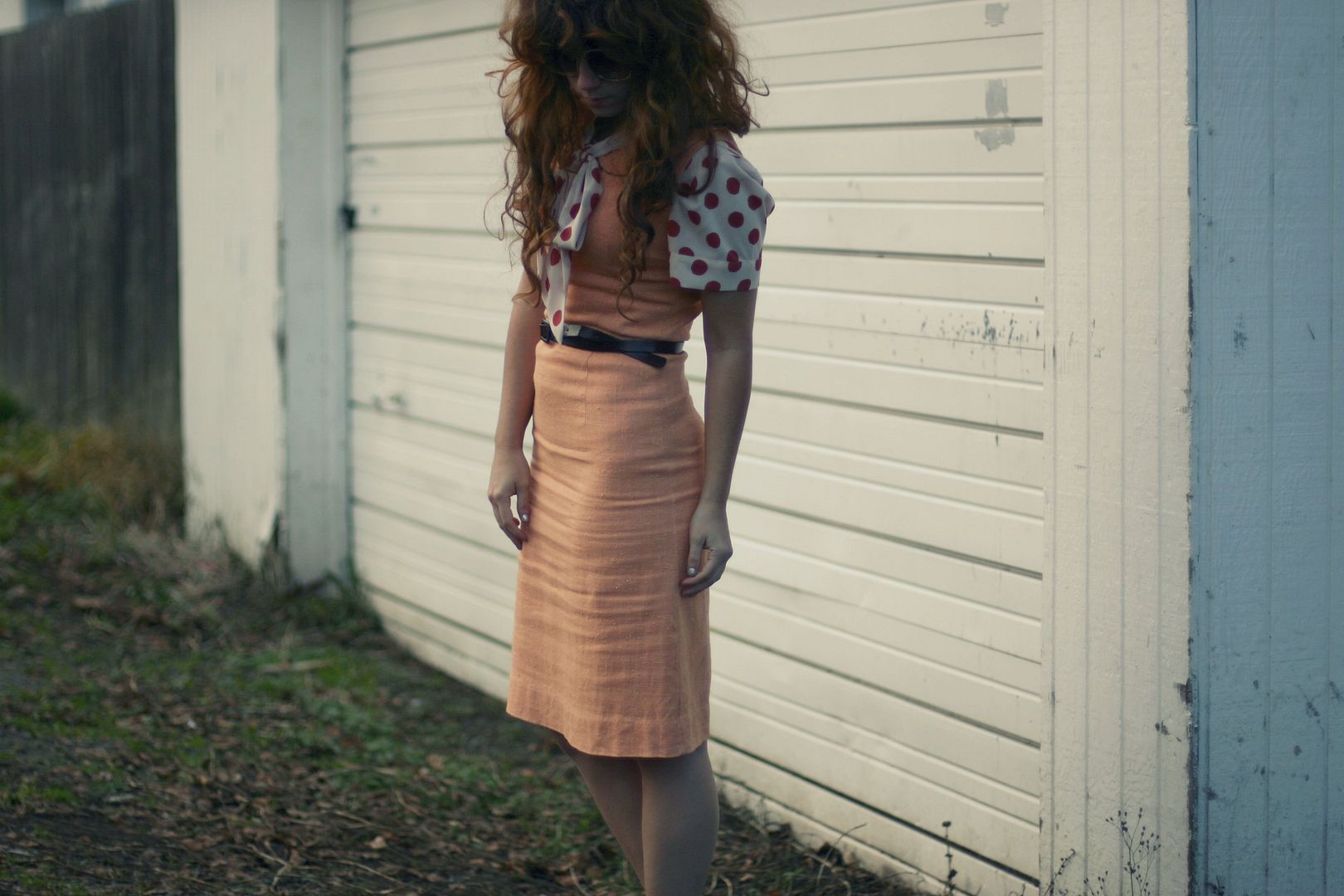 Feeling a little bit Joan Holloway in this look. I can't believe we have to wait so long until the next season of Mad Men comes out! And speaking of things I can't believe, let's talk about the weather in Tacoma-- 50 degrees in December!? Whoa. I'm not wearing tights... in December. I mean, I'm not complaining! It's been freezing cold in Anchorage, I'm going to have to psych myself up for outfit pictures when I'm home for Christmas. It's amazing the things your body can adapt to. I remember last winter when I was living at home, taking outfit pictures every day outside and thinking it was cold, but not unbearable. We'll see how I fare this time, though. I suspect I'll probably be a bit more of a pansy.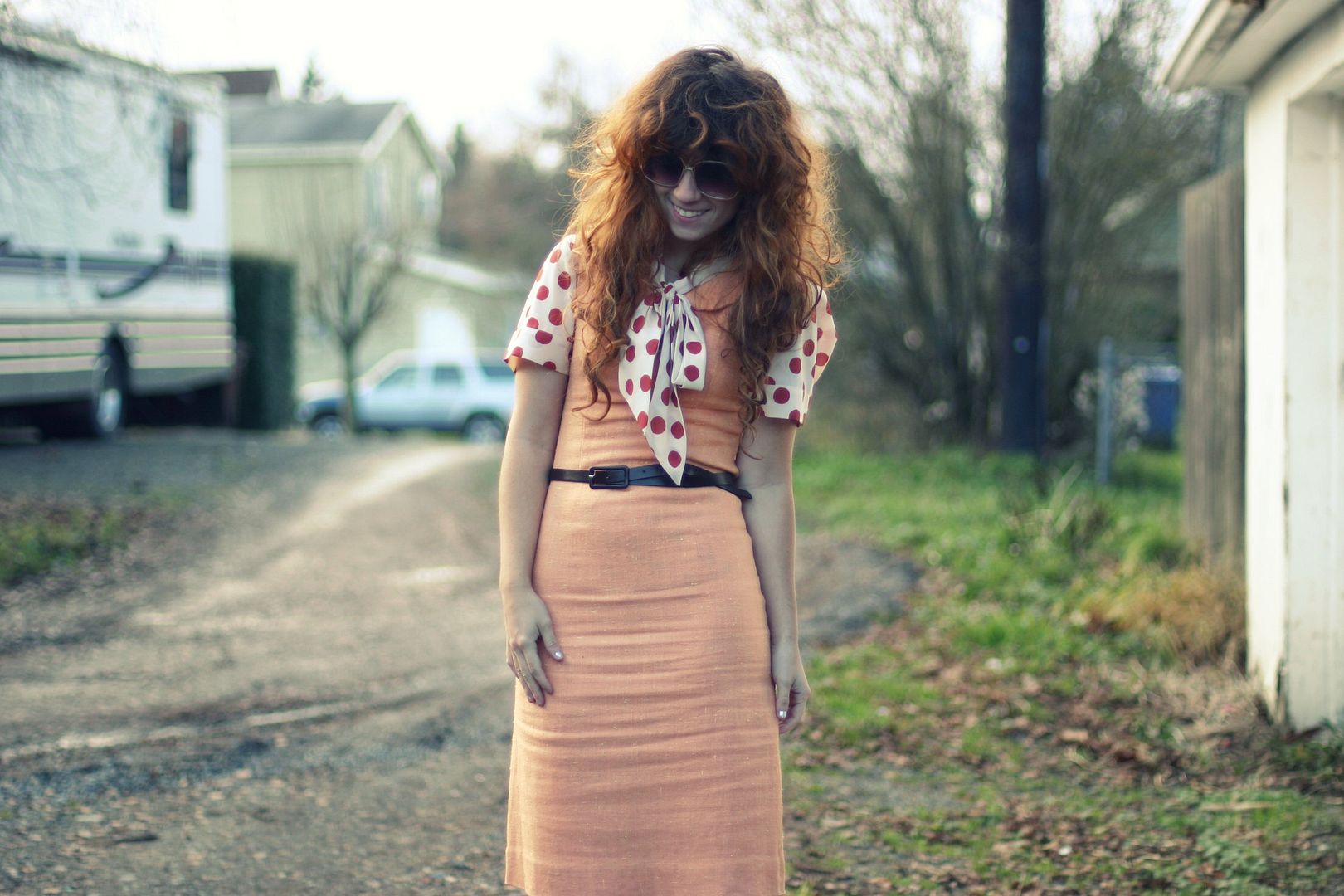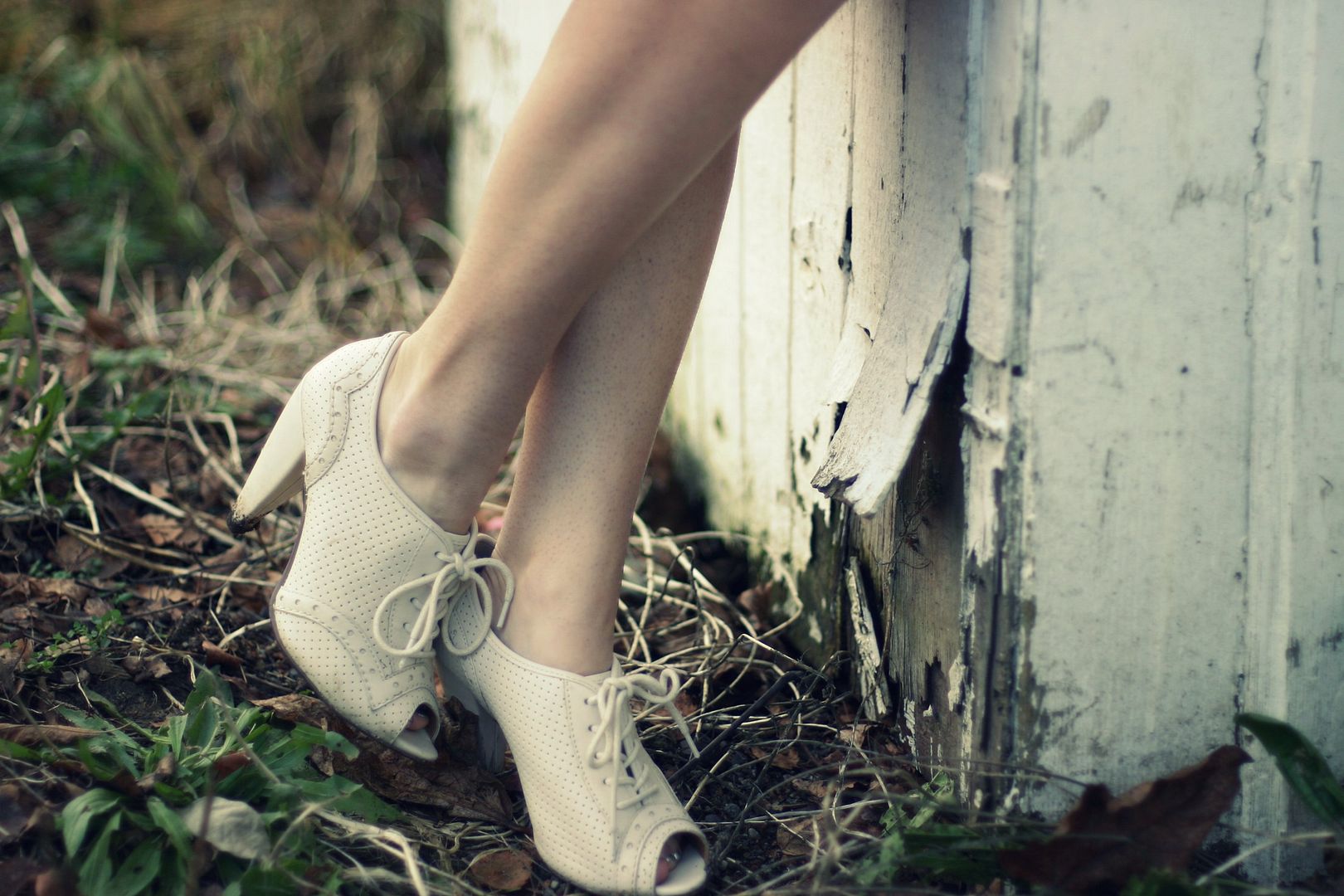 dress/vintage :: top/tucker for target :: shoes/seychelles
When I was in Austin, I spent Thanksgiving with Indiana and she had a few small vintage dresses that didn't fit her and she let me have any that were my size! I fell in love with the color of this dress, plus the peter pan collar=instant win. I have another vintage dress from Indiana that I can't wait to wear!
Whenever I wear more springy, pastel colors I always want to wear my Seychelles booties. Something about the milky white and dots just makes them seem like a perfect combo with pastels. The other dress I got from Indiana is a pastel purple and I can totally foresee myself wearing these shoes with that dress as well!