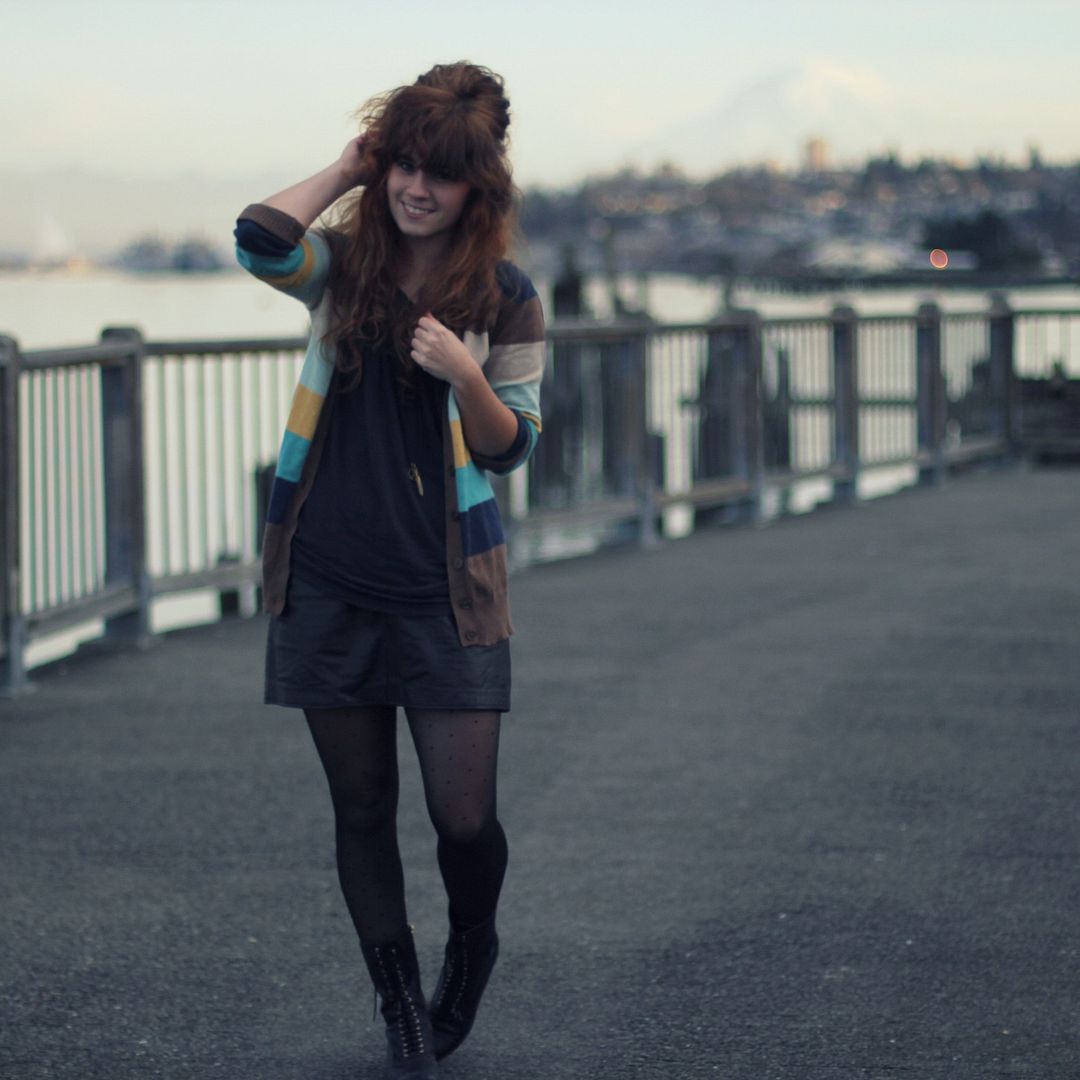 I drove around Tacoma trying to figure out where I wanted to take my outfit photos (and using up all my gas), and I ended up at Ruston again. Actually, I took them here because it was a gorgeous sunny day and Rainier was out in all it's glory! I thought it looked so majestic looming over downtown Tacoma. It's so cloudy here, Rainier is usually hiding in the haze. It is kind of surprising to see it out so clearly! I love having mountains around. Reminds me of home.
Lately, my uniform of choice has been my polka dot tights and these boots. They're so comfy and go with what seems like everything! Thankfully the weather here has been pretty warm lately, so biking around in tights isn't too chilly!
Well this'll be a short post since I have a shift interview this morning at the coffee shop I interviewed at a few days ago! I'm praying I remember how to do everything. Nerve wracking! I hope it goes well. Wish me luck, folks!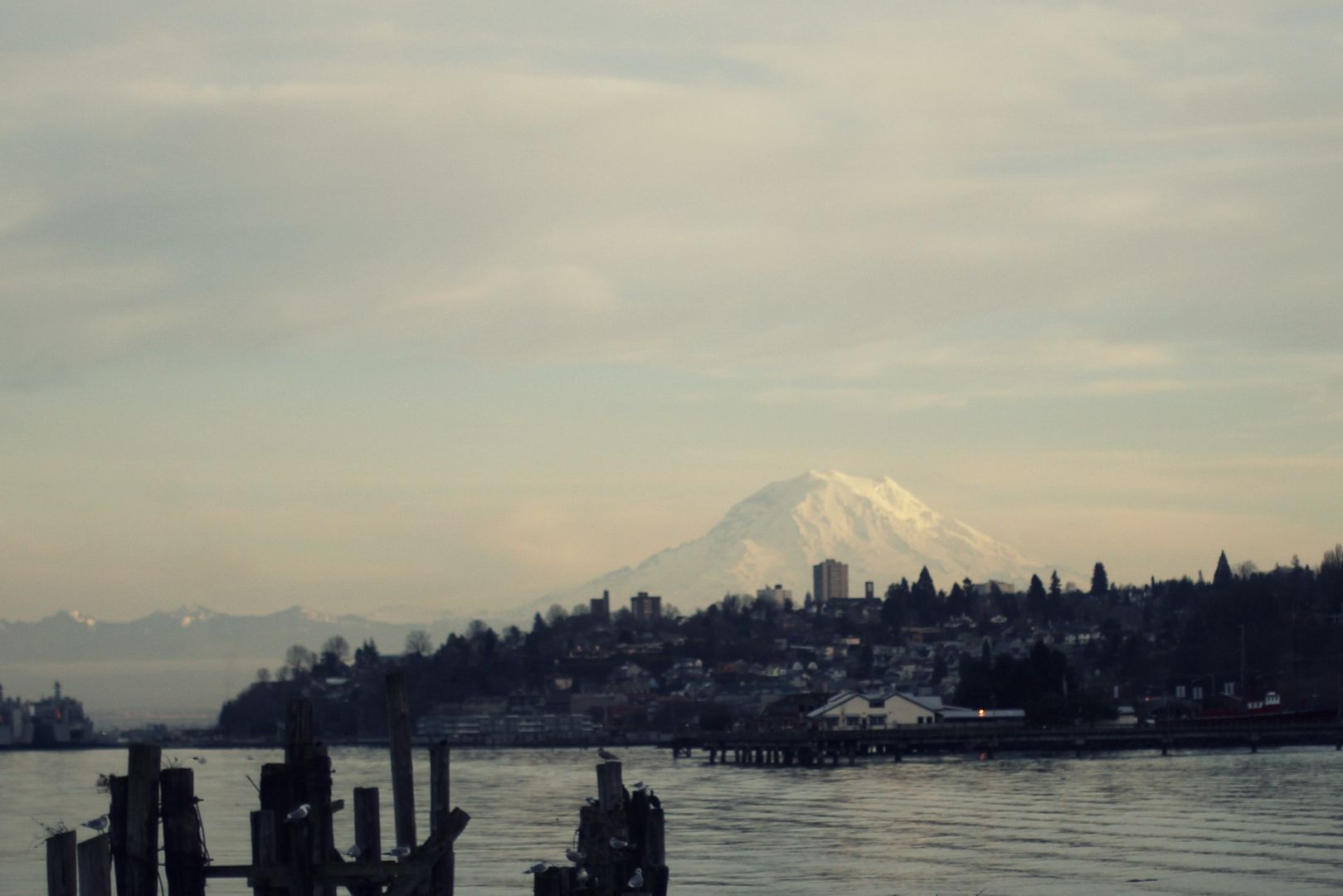 cardigan + tights + boots/target :: top/scrapbook :: skirt/thrifted