As I was figuring out the outfit details for this post I realized that everything I'm wearing is from Target except for the cardigan! This probably explains why it's so hard for me to walk into Target without being sucked into the clothing section. I've taken a peek at the new William Rast for Target, but am trying not to spend too much time looking at clothes since I can't afford them right now.
I wore this outfit this weekend to the Parkway with my Mom! Yup, while I was off in blogging-sabbatical-land my Mom came to visit me from Alaska. Pretty awesome! So on Sunday night we went down to my favorite watering hole and played some pool with Dan and the boys. I usually bike to the Parkway, so an outfit like this is highly impractical, but I was driving with my Mom, so I decided to "splurge," if you will, and wore something a little more fancy. Kind of. Ben walked up to me when we were playing pool and says, "you're wearing half a tutu." Haha. I think the nuances of fashion are lost on him.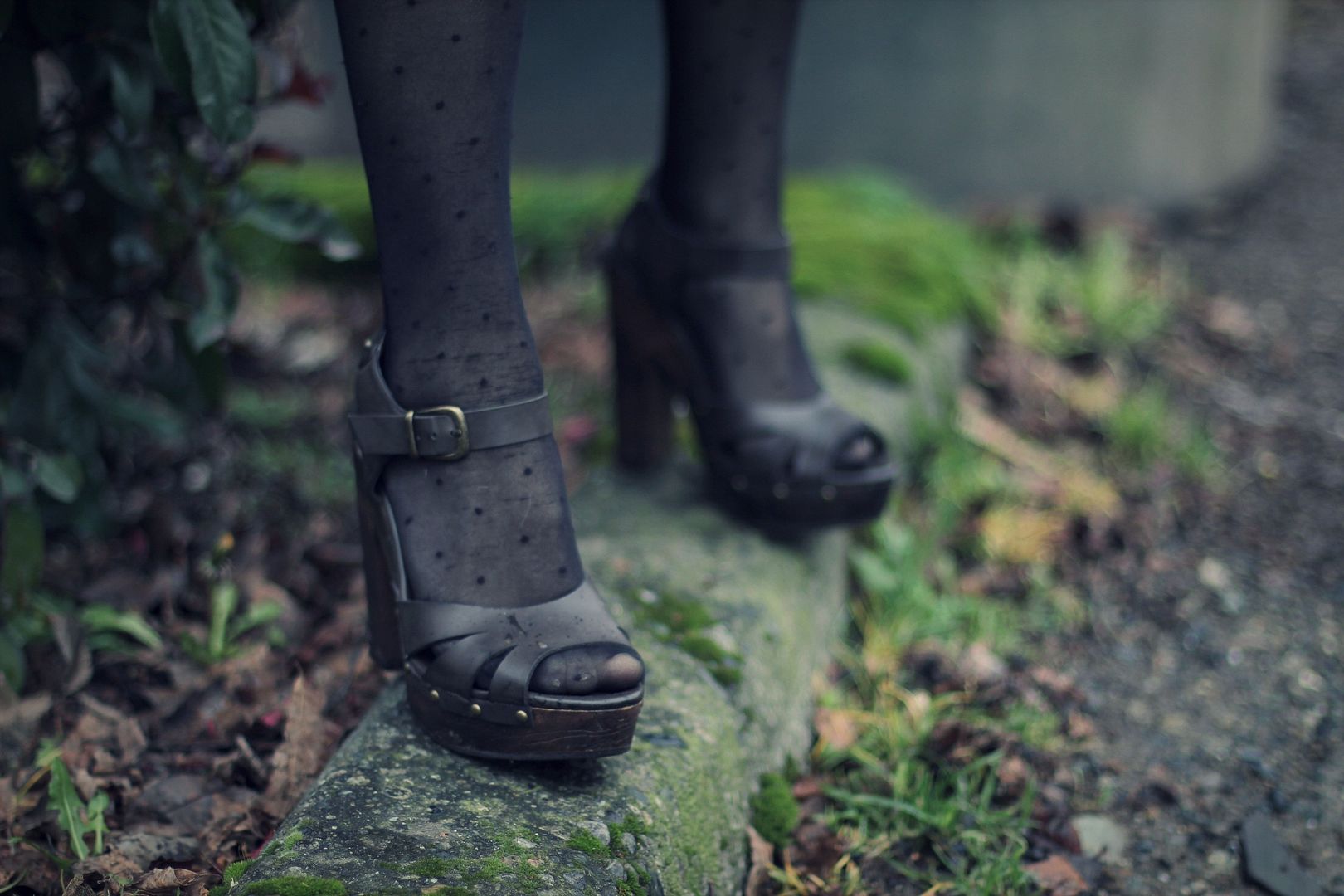 top/tucker for target :: skirt/rodarte for target :: tights & shoes/target :: cardigan/thrifted
My mom brought my fixed lens down from AK and I'm a giddy little kid with my lens back! It now focuses on anything I tell it to, yay! Interestingly, they also fixed a scratch on the lens which I didn't send it in for, but was pleasantly surprised that it came back with that fixed too. I'm so thrilled to take pictures again.
When I was taking these outfit photos a girl was walking on the sidewalk behind me and she stopped and looked at me for a sec... I think she was confused at what I was doing. She actually ended up in a couple of my shots but those ones didn't make the cut. It's crazy how much I don't even care anymore. Like, oh hey, I'm just here taking photos of myself with a self timer, no biggie. I'm sure it looks totally strange to someone who has no clue what I'm doing or why. It actually makes me chuckle a bit to myself. If we all just learned to laugh at ourselves we probably wouldn't be embarrassed as frequently!