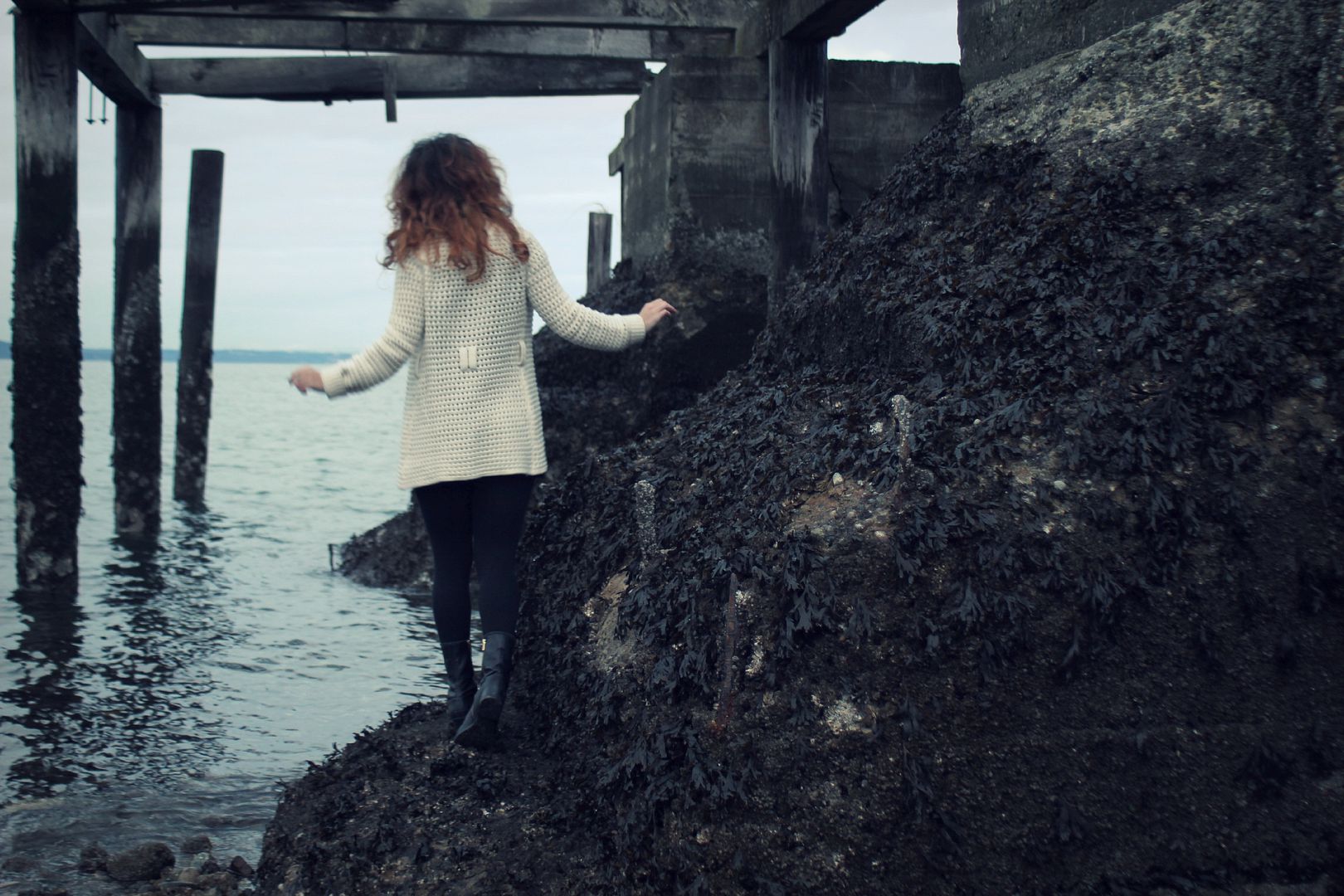 The shore along Ruston Way has become one of my favorite places to take photos. I love all the old piers caked in barnacles and the rocky northwest beaches. When the sun goes down, the lights from the port of Tacoma look so magical.
My Mom and I drove through Point Defiance last weekend and I can't wait to return to take photos there. It's so beautiful. Something about the Northwest's rainforests transports me to a different time. It's so relaxing to live somewhere that is close to nature. I'm excited for the weather to get warmer so I can spend more time outside doing fun things.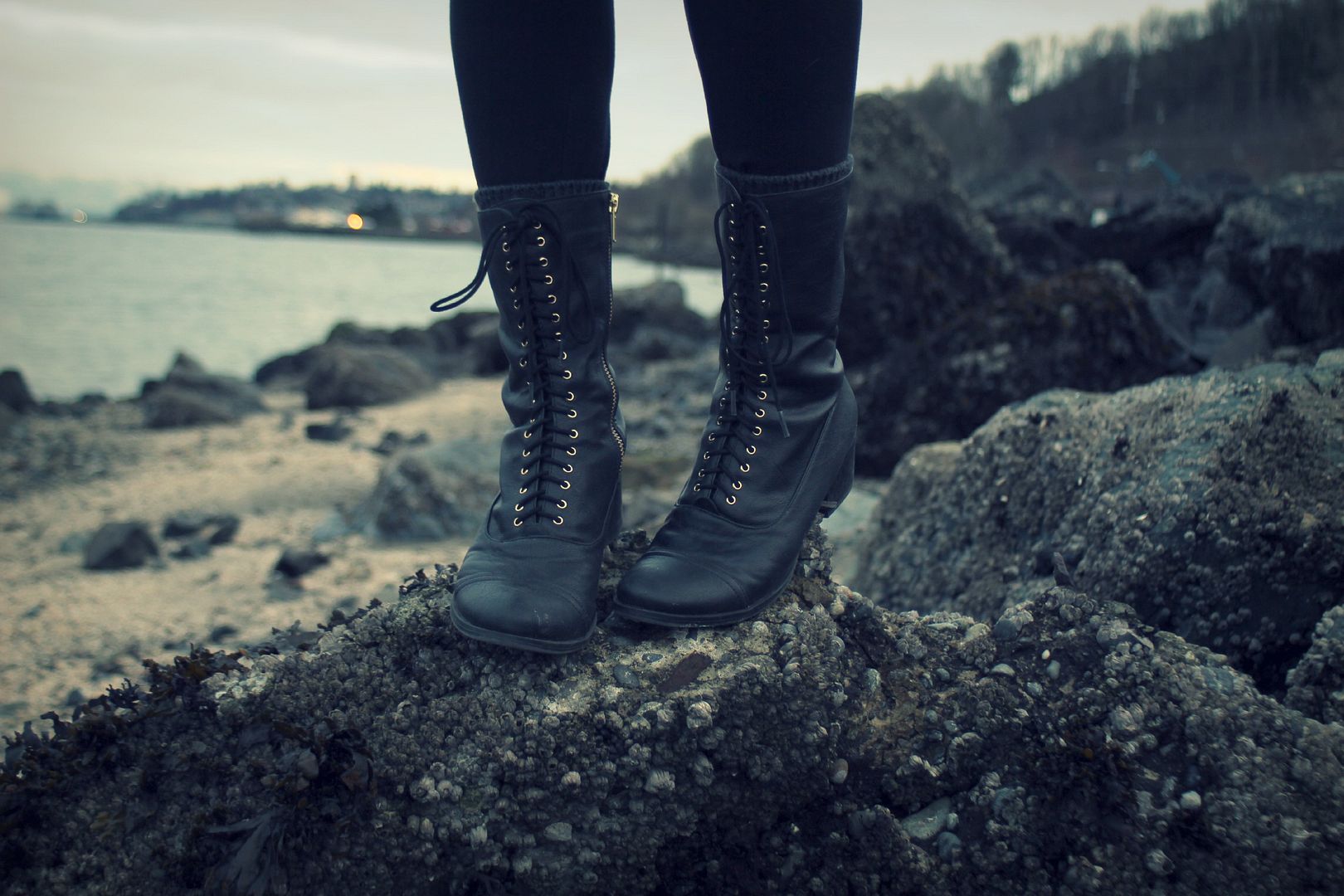 cardigan/thrifted :: dress/cosette :: boots/dolce vita for target :: leggings/forever 21
I've been trying to get in shape again after many years of being lazy and mostly sedentary. Now that I'm not working at a job that requires me to sit at a desk for 10 hours a day, I'm trying to have a more active lifestyle. I started running this week and my legs are killing me, but hopefully I'll get more conditioned and it won't be as bad. In high school and college I was pretty active, but the past couple years... not so much. I figure an active lifestyle is something good to acquire, especially as the years go by and eventually I realize I'm not as young as I once was. I suspect that will not happen for some time, but still! I think it's important to start good habits young.