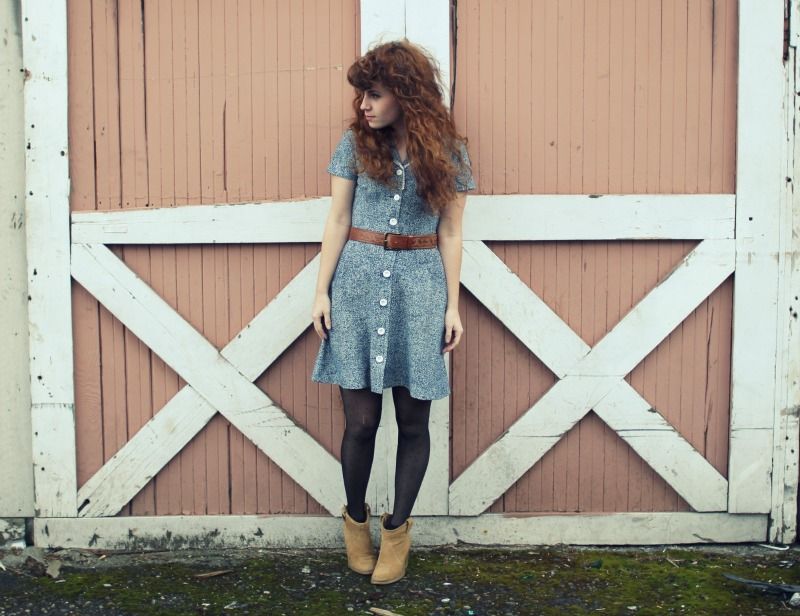 Last night was a fun birthday night. Dan got off work and came over for dinner, which was delicious! Afterwards we were about to lull into a food coma, so we dragged ourselves off the couch and went to get some coffee where we ran into some friends. We ended up going out to the Pub and spent the rest of the night drinking beer and playing pool. Nothing out of the usual, but still a lovely night. Afterwards I went home and watched Castle in bed. I live a thrilling life, I know. Haha.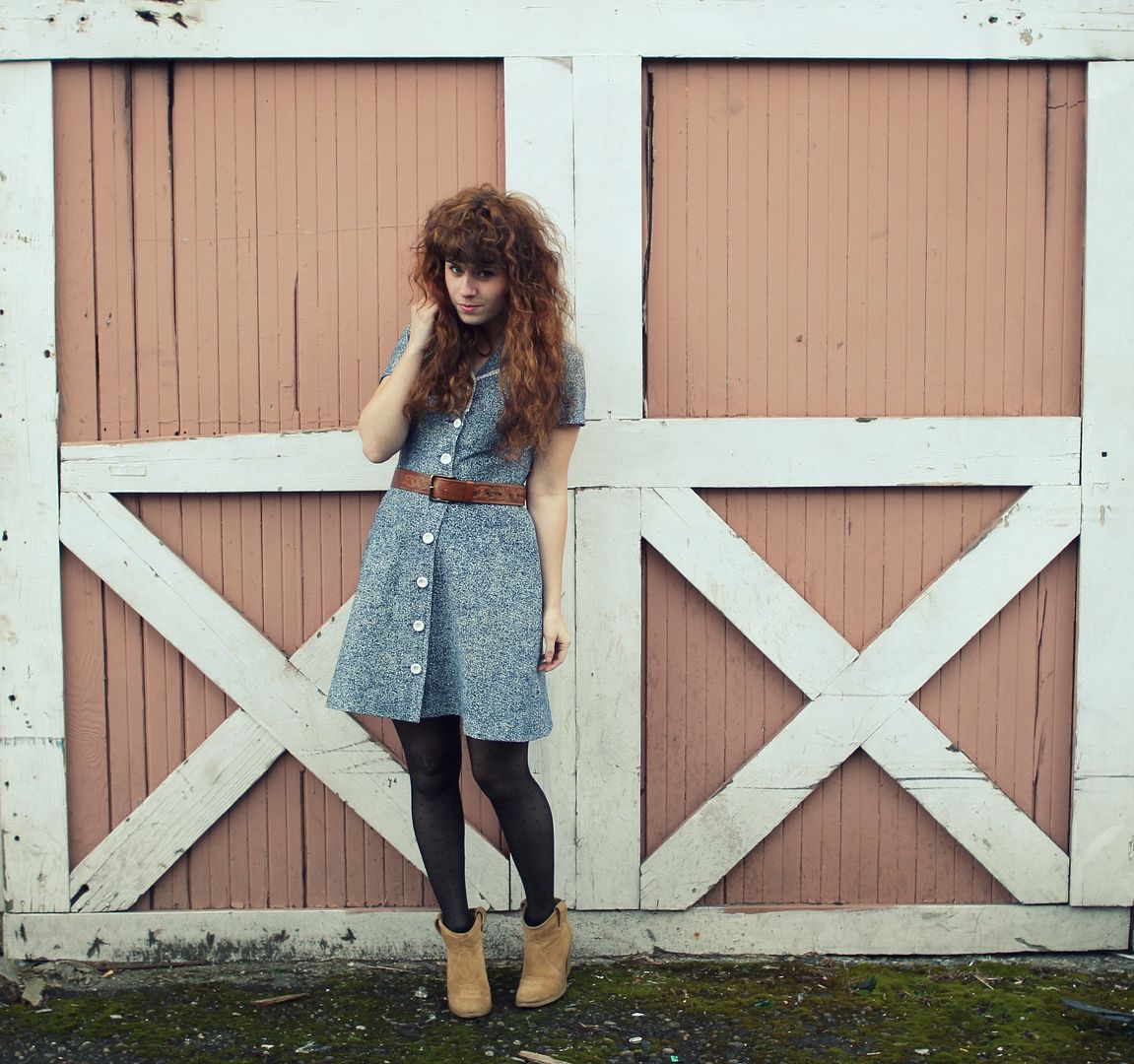 dress/vintage :: shoes/kensiegirl :: tights/target :: belt/old navy
Dan is having an old hollywood themed birthday party on Saturday and I don't know what to wear! All my dresses are short, so I have nothing fancy and glamorous. I guess I need to take a trip to the thrift store eh? It should be a fun night, I'm really excited! It's not often I have any excuse to get glammed up. I'll definitely get photos. I think I'm going to try to set up a photobooth or make one of
those backdrops
where celebs get shot by the paparazzi and press for an event. It's gonna be really fun to be the photographer, capturing everyone in their fancy outfits!