I got my 50mm back! I am in love. I feel so silly loving a lens so much, I feel like I unintentionally fell in love with taking photos through blogging. I have been contemplating starting some kind of mini photography business, nothing big, just doing stuff like portraits. Who knows, kind of just an idea bopping around in my head from time to time. I really love taking pictures, and I especially like taking pictures of other people. Luckily Dan doesn't seem to mind my camera in his face all the time. Ironically, I kind of laughed when I saw these photos, especially the one below, because they look like senior portraits, haha!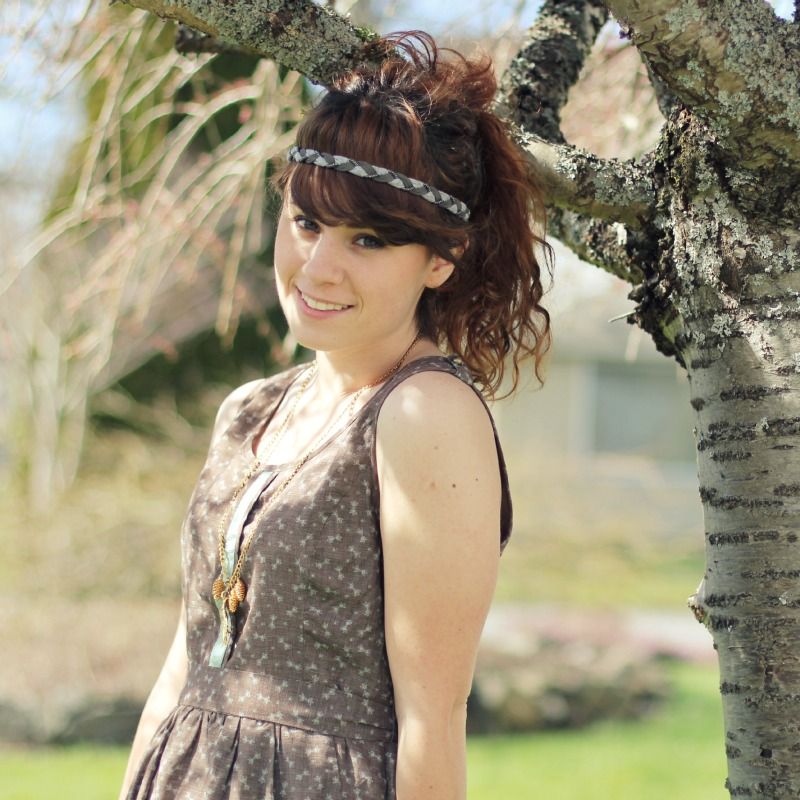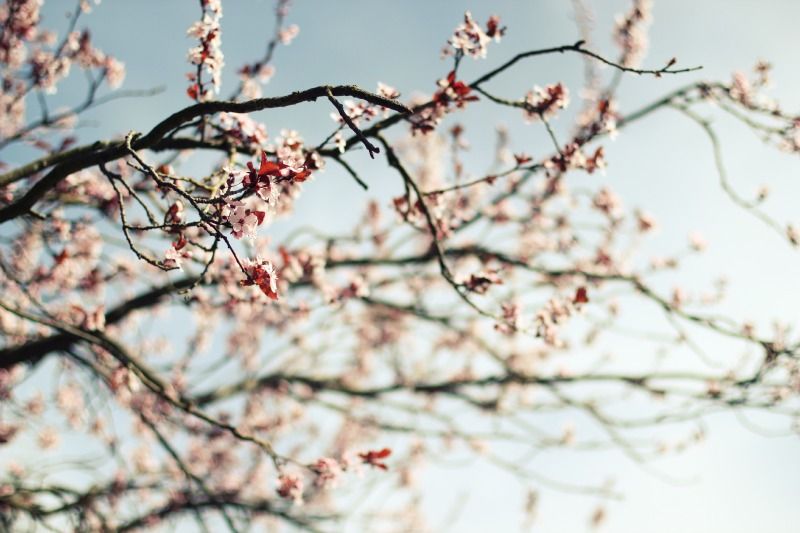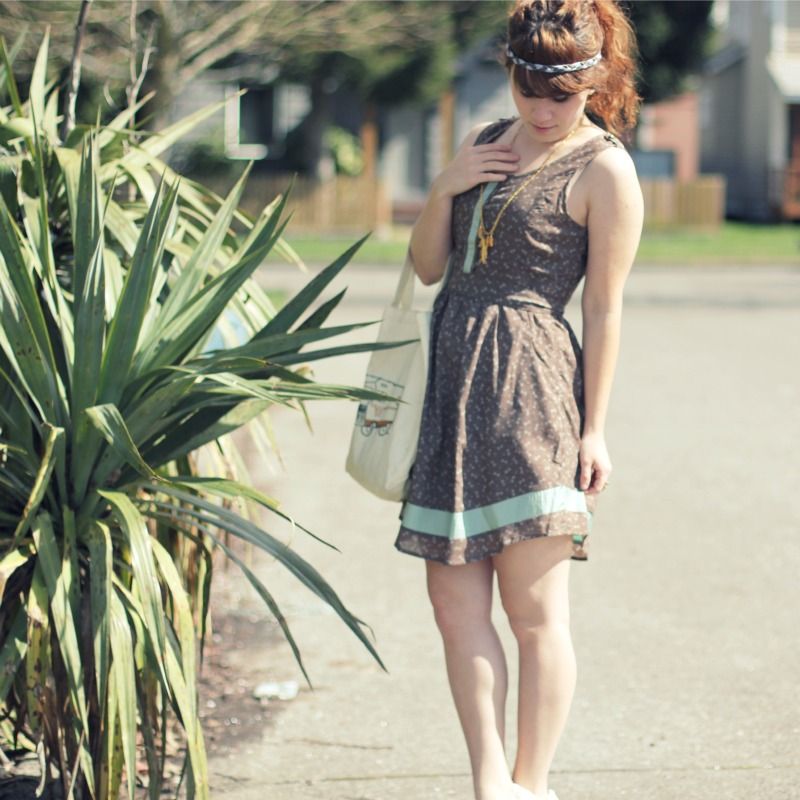 stroll in the park dress/courtesy of poetrie :: heels/seychelles :: bag + necklace/handmade
These photos are from Wednesday, which was unequivocally the most beautiful day I've had in Tacoma since moving here. It was gorgeously sunny and 61°, and wearing a dress with no tights or cardigan was actually comfortable! I actually had another dress on with tights before I got this dress in the mail and immediately put it on. And I ditched the tights, because they were too warm!
I finally went thrifting and got a dress for the Old Hollywood party on Saturday! It's red and slinky and has lace detailing... and was seven bucks! Man I love Value Village. I don't really have the best shoes to pair with it, but oh well. I haven't had to go to any sort of formal event since... well, high school! Unless you count the "Prom" party I went to in college. I want to do
Marcel Waves
in my hair for the party, which I've never even attempted before. Hopefully it won't turn out terribly. If any of you have a great tutorial on how to do them, I'd greatly appreciate it! I've seen a few videos on it and it doesn't seem
too
difficult.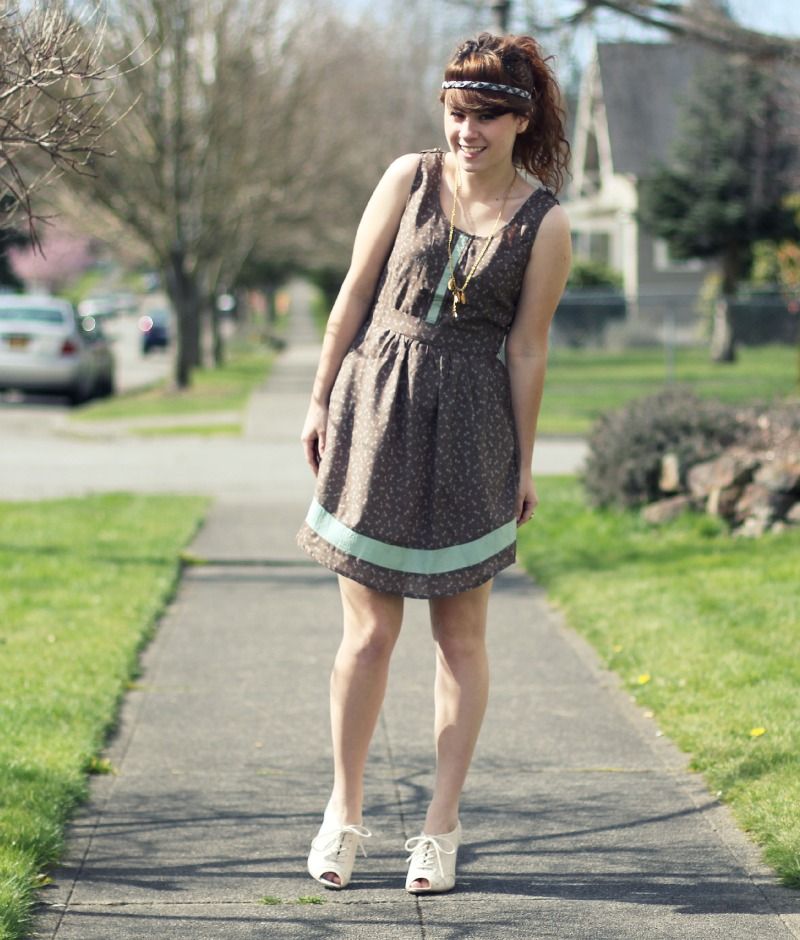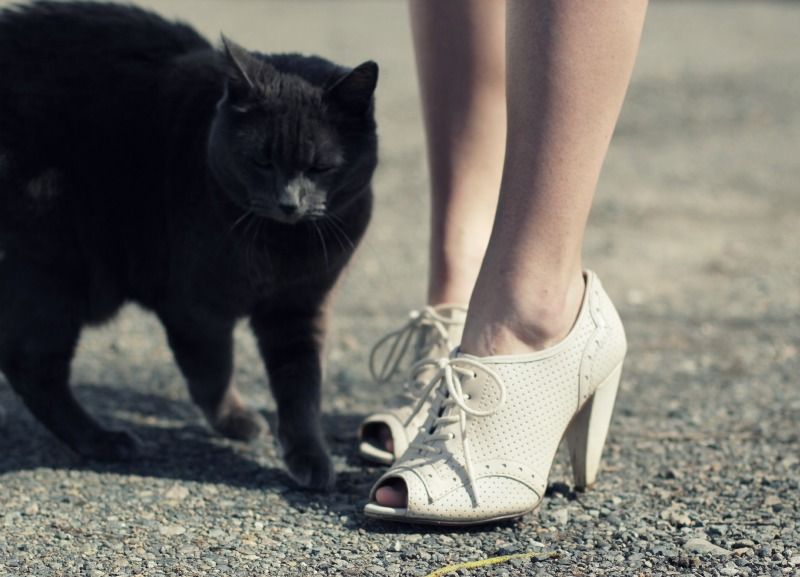 This cat lurks around my apartment complex all the time, meowing and sitting on the roofs of various cars. It cracks me up. Whenever I do outfit photos near him, he comes over and starts rubbing all over me. I thought I'd see if he wanted to costar in some footwear photos. He obliged.