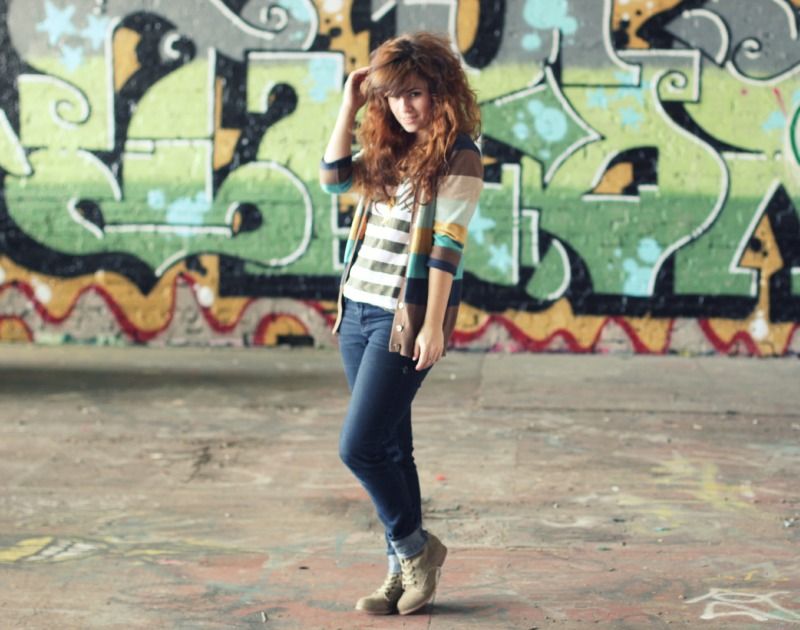 The other night when we were downtown at Dorky's, Dan showed me this awesome parking garage where it's legal to paint graffiti art! So cool! The second he showed it to me, I was like, "outfit shoot location!" Kind of funny how much the blog has become a part of my life. I love discovering new, cool places. This parking garage is actually on an awesome street that has a ton of antique stores. I breezed through a couple after the shoot, but I didn't have time to go to all of them. That's probably a good thing, though, I'm sure my wallet breathed a sigh of relief when I left, haha.
When I pulled up, there was a photo shoot going on in another part of the garage, with lights and everything. It looked like some sort of model doing a hip hop type shoot. Fun! I bet a bunch of photographers use this space for shoots. Graffiti is such a beautiful backdrop for photos, the colors are so gorgeous and vibrant.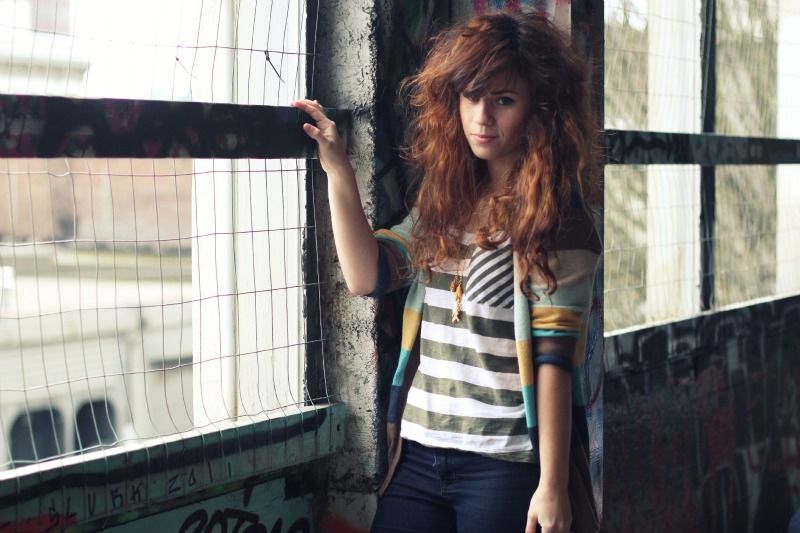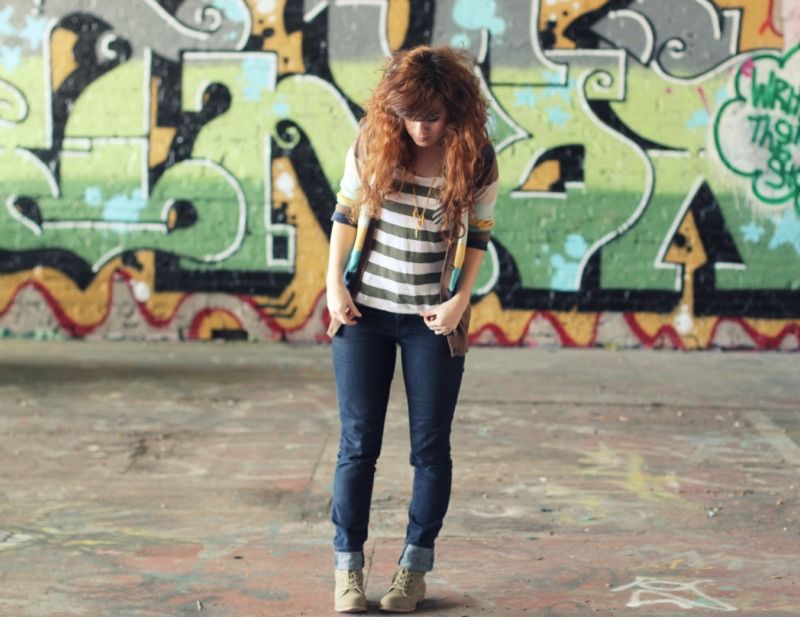 I just got these boots in the mail and I'm excited that later today I'll be posting a giveaway where you can win a pair! For now, here's the winner of the BC Footwear Over Easy boot giveaway... congrats to
Amy Morby
, the lucky lady!
Here are a few more goodies brought to you by my sponsors for the month of April!